The rise of e-commerce has shifted the way people shop. Today, online shopping is preferable to visiting brick-and-mortar stores. Buyers can easily find various options, compare prices, and get deals. But video marketing can help you reach and retain your target audience more easily.
While e-commerce doesn't show any sign of wavering soon, video marketing is also on the rise to support online businesses. Showcasing products through short tutorials, explainers, or product videos can effectively capture customers.
If you just join the e-commerce arena, the journey can be overwhelming. The following discussion can come in handy for you to run the business. Let's delve deeper to learn how to create a video marketing strategy for your e-commerce store.
Why Your ECommerce Store Needs Video Marketing
Today, small to big brands incorporate video marketing for their e-commerce stores. They put videos on a landing page, product descriptions, or other sections within their e-commerce page.
Did you know?

In Wyzowl's research, 8% of respondents said they aren't interested in creating video content because they don't feel video is needed. However, 96% of users surveyed said they had consumed video content to learn more about a product.
In fact, videos are versatile content to achieve various business goals. Some brands also incorporate social media videos to drive traffic, engagement, and sales in their online stores.
If you're still hesitating to use video marketing, here are some good reasons you can consider.
Content the Consumer Wants
Videos are preferred by audiences compared to written descriptions. Typically, short video content drives higher engagement. That's why many brands create Tiktok, Reels, and YouTube Shorts content.
Short videos allow audiences to obtain vital information quickly. The common time frame for marketing videos is between 30 to two minutes. After the two-minute mark, audiences will most likely lose interest.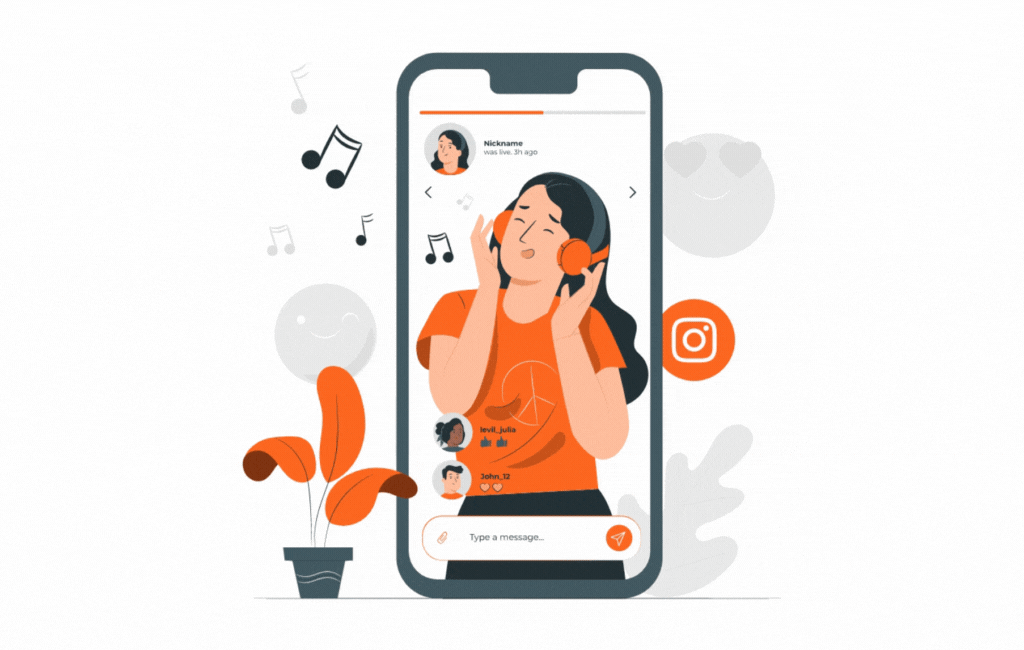 Improve the Store's Discoverability
Videos can help your e-commerce store to be more discoverable through search engines, especially Google. Visual content can enhance your e-commerce SEO.
Providing valuable video content and optimizing its performance online can help you generate positive results. You can reach more relevant audiences and increase the chance of making higher sales.
Enhance the Marketing and Sales Cycle
Videos can help you deliver marketing messages, engage audiences, and capture customers effectively. If you perform the proper practices, it will enhance your marketing and sales cycle.
You must create compelling content that speaks to your target audience to encourage them to take the desired action. Use effective sales techniques like animated ads and retargeting ads to bring customers back to your store and encourage repeat purchases.
Cost and Time Efficient
As a marketer, it's a sure thing that you must stay within the budget allocation. Creating videos is relatively easy and affordable. You can create content with a smartphone camera and edit it using a free tool online.
Not to mention that videos are versatile content. You can use them for multiple social media platforms and email marketing. Also, you can use tools and automation to streamline your marketing efforts.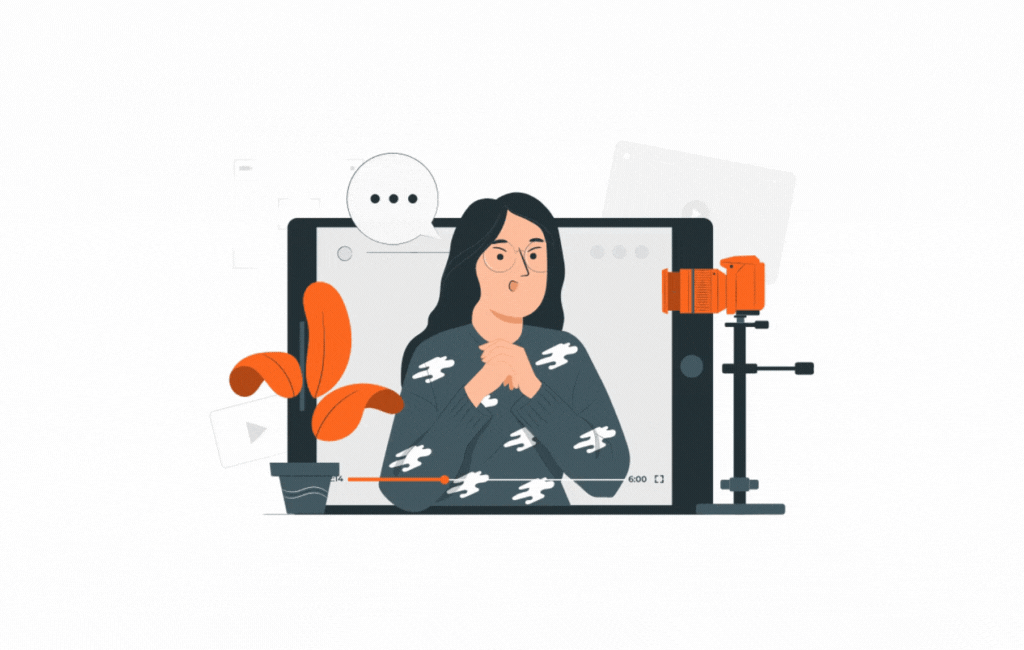 Trackable and Measurable Strategy
One of the best traits of video marketing is that you can track and measure performance easily. There are many marketing tools that you can use for various purposes. Some are also free to use.
You can easily create, distribute, and optimize video content. Some marketing tools also offer collaboration tools that allow you to assign and communicate projects with other team members without a problem.
How to Create a Successful Video Marketing for E-Commerce
For smaller businesses, implementing video marketing for their e-commerce can be daunting. Worry not! We've curated the ultimate ways to create successful video marketing. Let's explore the list.
Set Clear and Achievable Goals
Starting video marketing is never plain sailing. You need to plan, create, and optimize content for the long run. It also requires managing your e-commerce store and multiple social media platforms.
Before starting your journey, set clear goals for your e-commerce. Setting clear goals help you stay focused and relevant in every decision. It's also essential to ensure that your goals are achievable.
A way to achieve your big goal is to break it down into smaller targets. For example, if you want to generate 1,000 sales, consider dividing it into monthly targets. So, you can expect to sell 100 products each month.
The following charts show some common goals that many marketers set when implementing video marketing. You can also take the charts as a reference in developing your business goals.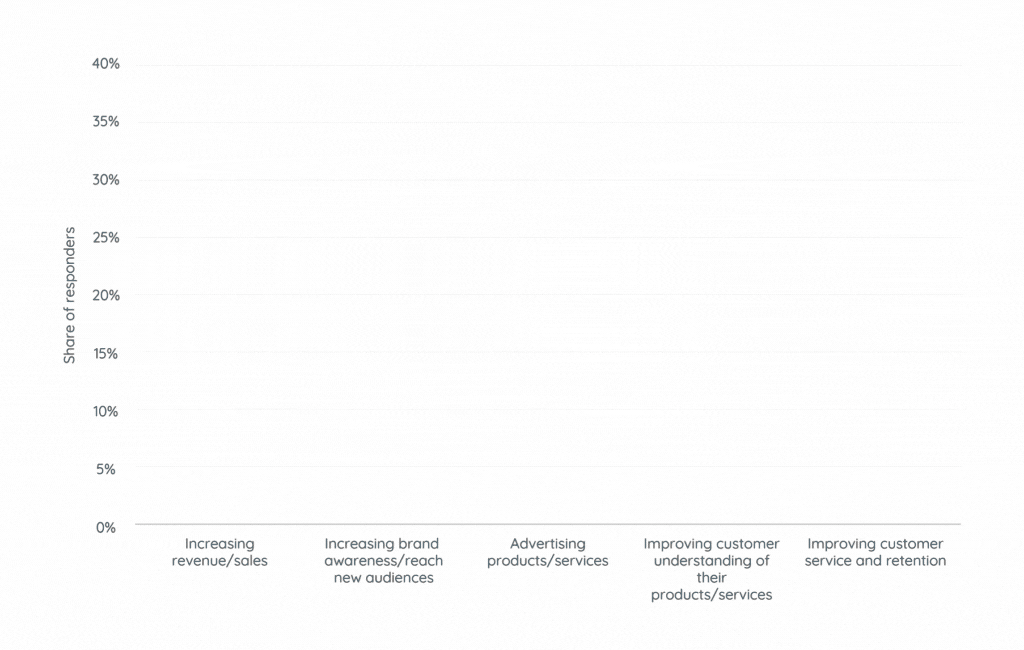 Identify and Understand Your Target Market
Before you start creating video content, it's essential to have a clear understanding of your target market. You need to know your potential customers, their interests and pain points, and what type of content they prefer.
Conducting market research and building customer personas can help you gain insights into your audience and create videos that resonate with them. Knowing your audience's demographics, interests, and behavior can also help you tailor your video content to their needs.
Consider segmenting audience demographics and psychographics. You can have great insights and make better decisions, including choosing what type of video content fits your brand and audience best.
Create Short and Valuable Videos
In a fast-paced digital world, human attention spans get shorter. It's important to create short and valuable videos that get to the point quickly. Short videos are the best way to grab attention and engage audiences.
The optimal length for a video is two minutes or less. On top of that, viewers engage more with videos that provide valuable information. You can provide animated videos, tutorials, testimonials, and other types of video presentations to keep your content diverse and interesting.
Audiences will likely lose interest if you go longer than the two-minute mark. This case can lead to a lower engagement rate and ineffective marketing content.
Include a Clear Call-to-Action (CTA)
Each video you create should include a clear call to action (CTA) that tells your audience what you want them to do next unless you want your video to be entirely educational for mainstream people.
But if you have a specific goal, like increasing sales, you must provide a clear CTA. Display or speak out your CTA to drive conversions, whether it's subscribing to your channel, visiting your website, or making a purchase.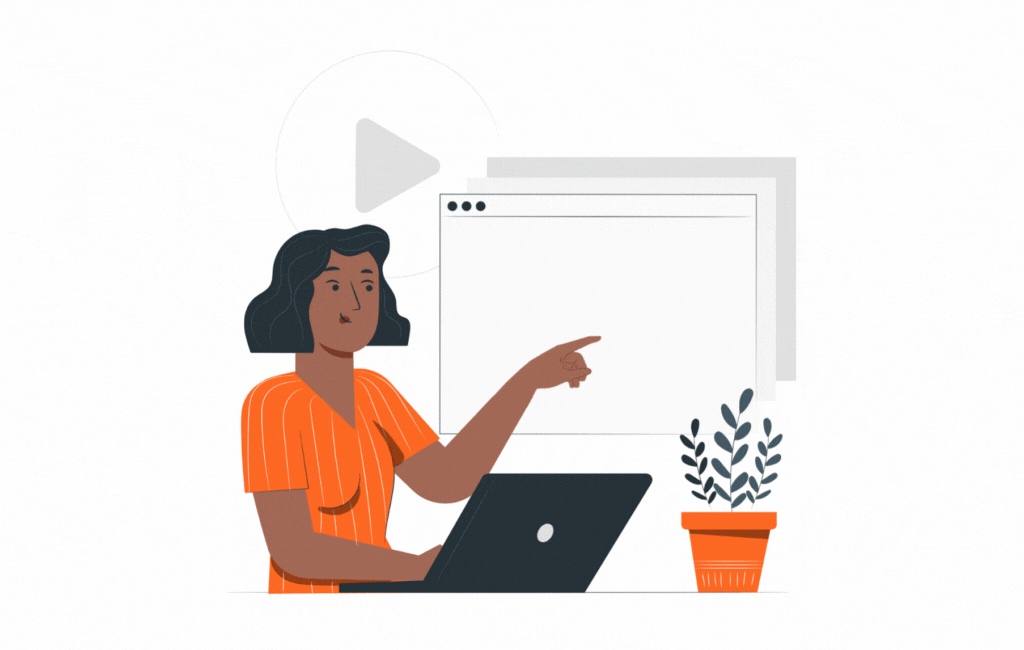 Optimize Video SEO
Optimizing your videos for search engines is crucial to increasing visibility and traffic to your website. Video SEO needs you to use relevant keywords in your video titles, descriptions, and tags, as well as optimize your video file names and use closed captions or subtitles.
Including relevant keywords in your video content and metadata helps search engines understand your video. You can also increase the chances of it appearing on search engine results pages (SERPs).
Additionally, closed captions or subtitles can help improve accessibility and make your videos more searchable. Some brands also add timestamps and ending cards to fully optimize their content.
Leverage Social Media for Promotion
Social media is a powerful channel for promoting your video content. They help you reach a broader and more relevant audience. You can also try their paid advertising and influencer marketing if you want an instant result.
Besides, sharing your videos on your social media channels, such as Facebook, Twitter, Instagram, and LinkedIn, can help increase visibility and drive engagement. Social media platforms also provide analytics and insights to help you understand how your videos are performing.
Measure Results and Make Adjustments
It's important to continuously measure your video marketing campaigns and make adjustments as needed. In this case, analytics tools are vital to helping you track essential metrics, such as views, engagement, and conversions.
Your e-commerce platform usually has an analytics page that you can explore. If you promote your product on social media, you can check the analytics page to see your audience's reach and engagement.
Use a Comprehensive Marketing Tool
Using a comprehensive marketing tool helps you work efficiently. For instance, e-commerce platforms like Shopify provide various features to assist you in building, managing, and growing your online store.
It offers website hosting, payment processing, and inventory management. You can also create product pages, set up discounts, and track your eCommerce store's performance on a single platform.
Here are more options for marketing tools to help you run your e-commerce store.
Capturly
Capturly is a potent player as a marketing tool. It focuses on helping users to research the market and analyze your e-commerce store. It combines traditional analytics, conversion funnel features, session replays and heatmaps.
If your main goal is to force conversions and retention, Capturly can be the best fit for your e-commerce store. It has comprehensive analytics and reporting to drive your business toward success.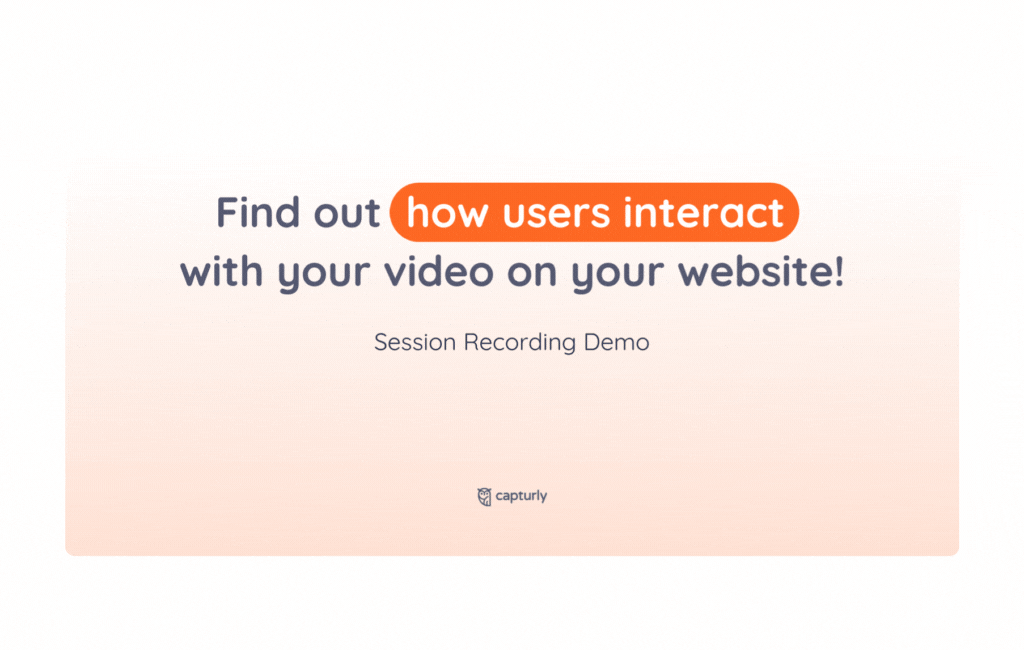 Hootsuite
Hootsuite is a management tool that helps you schedule and publish social media posts across different platforms, including Facebook, Twitter, Instagram, and LinkedIn.
You can manage multiple social media accounts in a single dashboard. It helps you engage and connect with your followers by replying to their comments.
OptinMonster
OptinMonster is a handy marketing tool if your goal is to capture leads and grow your email list. You create targeted pop-ups, slide-ins, and other forms on your eCommerce store.
Surely, OptinMonster has an analytics page to track your lead generation. Besides, it helps you find quality and relevant audiences to boost conversions.
Mailchimp
Email marketing can enhance your e-commerce performance. Mailchimp comes in handy to help you create and send email campaigns to your eCommerce store's subscribers.
You can automate email marketing, segment your audience, and track your campaign's performance. Consider creating personalized templates to work faster.
TOP 5 video marketing examples from brands who nailed it
Lastly, let's explore a few video marketing examples and see how they work in real life. These brands and companies have achieved great success with their viral content. Let's learn from their accomplishments and see what we can take away.
Kodiak Cakes
Discover the irresistible charm of this timeless product video that has captured the attention of over 5 million viewers.
This engaging video marketing masterpiece not only presents the features of the product but also tantalizes your taste buds with a delicious syrup drizzle that promises to satisfy even the most selective sweet tooth.
Immerse yourself in this visual feast and witness the magic that can ignite desire, making you eagerly place a Kodiak Cakes product at the top of your shopping list during your next trip to the store.
LG
LG's 2013 video has captivated more than 41 million viewers, and it's not hard to understand why. The meticulously crafted and flawlessly executed video marketing demonstrates LG's clever creativity.
The main objective of the advertisement is to emphasize the exceptional quality of their high-resolution TVs, cleverly hidden within a lighthearted prank. Moreover, it serves as a testament to the idea that being naturally cool can often lead to great benefits.
Netflix
The response to Netflix's interactive video marketing strategy released in 2019 was overwhelmingly positive. This captivating approach invited users to engage in an adventurous game, leaving viewers delighted and captivated.
A commenter aptly described it as the most innovative advertisement on YouTube. If you're looking for a remarkable and unforgettable marketing campaign, taking inspiration from this video could be a game-changer.
Dove
As a well-known brand, Dove has effectively used this compelling video campaign, which has reached over 70 million views, to drive consumer consciousness about the diverse perceptions individuals have of themselves.
By employing this powerful initiative, Dove aims to foster empathy among viewers and promote positive self-image. If you are building your brand or business around the concept of self-esteem, adopting a similar strategy could be a valuable approach.
Grammarly
Grammarly has revolutionized the perception of customer feedback through a captivating video, which has garnered an astonishing 564 million views.
Did you know?

72% of consumers take action only after reading positive reviews.
This remarkable production expertly combines a relatable individual, a compelling backstory, and a concrete example with the feedback, ultimately showcasing the exceptional quality of Grammarly's service.
By skillfully highlighting the undeniable benefits of using Grammarly, the video effortlessly persuades viewers of the substantial improvements they can achieve in their lives. This impactful approach can be effectively applied to nearly any industry, as customers place immense trust in genuine customer feedback.
Takeaway
Incorporating video marketing for your e-commerce store is a long-term investment for your business. You can enhance SEO, improve brand awareness, and build a more substantial online presence.
Besides, video is versatile content that you can customize and personalize. You can create videos according to your goals, such as educating, engaging, generating leads, or driving sales. The above discussions can help you build a successful video marketing strategy for your e-commerce store.
______________________________________________________________________________
Author Details:
Andre Oentoro is the founder of Breadnbeyond, an award-winning explainer video production company. He helps businesses increase conversion rates, close more sales, and get positive ROI from explainer videos (in that order). Twitter: @breadnbeyond | Email/Gravatar: [email protected] | LinkedIn: Andre Oentoro