Email surveys
Beta
Why guess when you can ask?
Dive into the minds of your users! Unlock direct feedback with Capturly's Email Survey Feature, a thoughtful alternative to typical on-site surveys. Say goodbye to intrusive pop-ups and hello to targeted, customized surveys delivered straight to your customers' inboxes.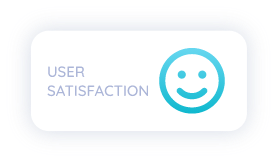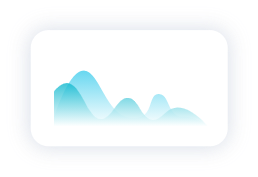 If You Want to Know...
What are the exact pain point hindering customer experience?
Harness the power of direct customer feedback with our tailored surveys. Each piece of feedback unveils areas for improvement, guiding you to align your service seamlessly with your audience's evolving expectations.
How to improve your service based on real feedback?
Tap into the rich insights of direct customer responses with our tailored surveys. Every piece of feedback provides a roadmap to excellence, illuminating areas of growth and opportunity, ensuring that your service resonates with the evolving needs and expectations of your audience.
What goes beyond numbers and metrics to genuine emotions and sentiments?
Data sketches the story; emotions and session replays fill it in. Our surveys pinpoint user sentiments, while replay integration offers a firsthand look at their journey. Together, they guide you in crafting truly resonant experiences.
Why Capturly's Survey is Your Next Game-Changer
Survey Automation & Personalization
Ask your customers at the best time with the best questions!
Unlock the potential of real-time feedback with our dynamic Survey feature. Automatically trigger satisfaction surveys post-purchase or sign-up—whether it's 5 days later or at an interval of your choosing. But here's where it gets exciting: you're not just collecting any feedback. Tailor your survey questions based on user scores, ensuring you express appreciation to your advocates and attentively address the concerns of those seeking improvement.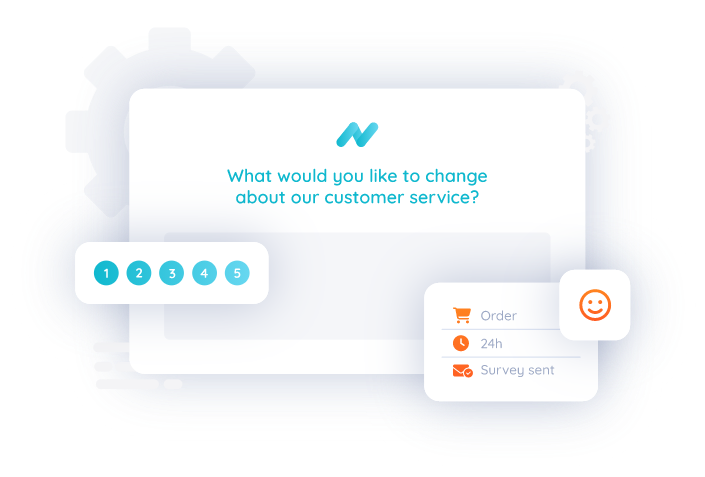 User Insights & Segmentation
Get to know your satisfied, neutral and dissatisfied users!
Dive into a treasure trove of user insights that aren't just numbers, but stories. Our in-depth analytics paint a vivid picture of average scores, timely responses, and evolving reviews. And with our intuitive segmentation—be it the elated Satisfied (9-10), the pondering Neutral (7-8), or the candid Dissatisfied (1-6)—you're armed to curate strategies that resonate, foster loyalty, and win hearts.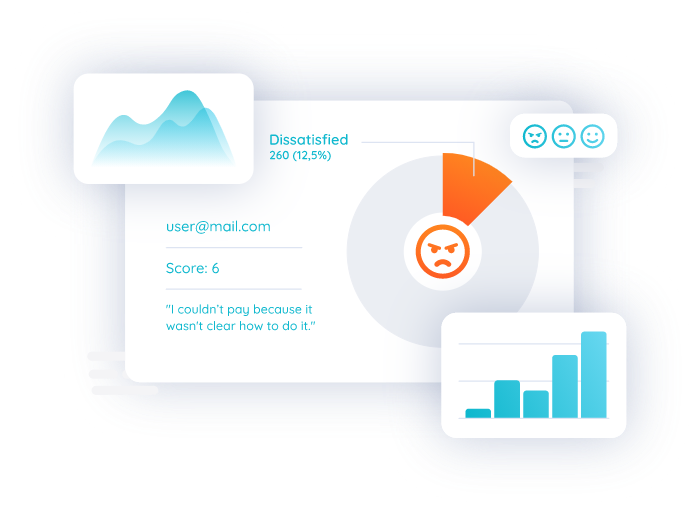 Session Recording Insights
See why the customer experience lagging behind!
Embark on a transformative journey with our cutting-edge Session Replay feature. Dive into real user experiences, moving beyond mere statistics to truly immersive narratives. Sense their joy, understand their hesitations, and uncover those pivotal moments that define their journey. Equipped with this profound insight, refine your platform in ways that not only resonate but genuinely connect with your users.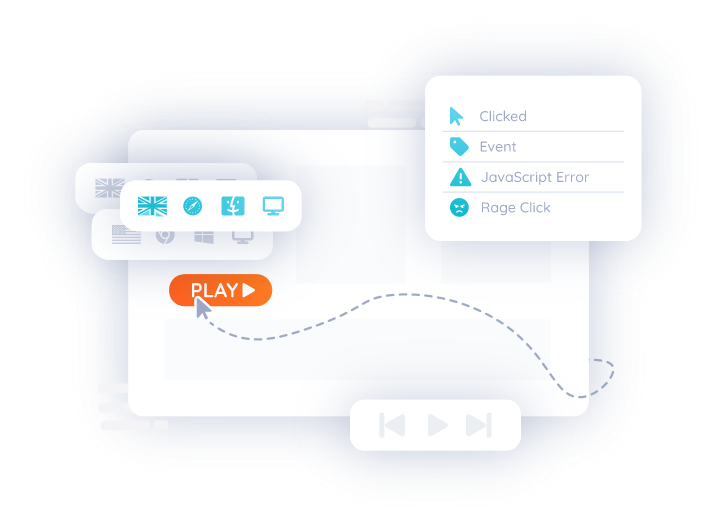 Integration with session recordings
Automatic data collection
Dedicated Support
In 10 different languages
In Capturly's offer
Real-Time Alerting System
Be immediately notified with Capturly's real-time alerts when a customer rates your service at or below a set threshold. This enables swift action to address concerns, improve experiences, and demonstrate that you value their feedback. With Capturly, you're not just collecting feedback, but actively and proactively enhancing customer satisfaction.
Conditionals Settings
Customize your survey questions with Capturly's conditions settings. Tailor questions based on user scores, thanking satisfied customers and exploring improvement areas with less satisfied ones. This approach captures relevant insights and shows customers their feedback is valued and impactful.
Post-Purchase, Post-Registration Triggers
Maximize your insights with Capturly's auto-send survey triggers. Simply activate surveys using email field forms after key interactions - whether it's post-purchase, post-registration. This timely approach guarantees you receive feedback when the experience is still fresh in your customers' minds, leading to more accurate and actionable insights.

Expert's tip
Always prioritize clarity and brevity. Your recipients are more likely to respond to a survey that's concise and straightforward. Ensure your questions are direct, free from jargon, and can be answered quickly. A well-structured, succinct survey not only respects the respondent's time but also yields more accurate and actionable feedback. Additionally, don't forget a personalized 'Thank You' at the end, showing appreciation for their invaluable input. Remember, every completed survey is a gift of someone's time and perspective!
Read More About Online Surveying
Frequently asked questions
You can customize your questions based on user scores. For instance, if a user rates your service with a score of 8 or above, you can thank them for their positive feedback. However, if they rate 7 or below, you can ask them for suggestions to improve.
The Survey feature provides in-depth analytics, including the average score given by users, the number of responses per score, reviews over time, and more. Also, Capturly divides users into 3 segments: Satisfied, Neutral, and Dissatisfied.
Yes, the Survey feature categorizes user feedback into three segments: Dissatisfied (1-6), Neutral (7-8), and Satisfied (9-10).
With session recordings, you can replay user interactions on your website to understand the reasons behind their feedback. This helps with identifying whether an error or any other user experience issues led to their particular rating.
Once you've configured your survey, you can define the timing, for example, sending an email 5 days after a user's registration.
Yes, the Survey feature is available across all plans without any additional cost. Even existing users have instant access to this feature.
Absolutely! Our support team is available to assist you with any setup requirements or queries you might have.