Did you know that there are over 3.8 billion social media users around the world? This number makes it essential for businesses to establish a strong social media presence.
By leveraging social media platforms, you can effectively promote your website, market your products or services and sell them to your target audience. Moreover, social media can foster deeper relationships with customers, ultimately enhancing the sales pitch.
To successfully engage with your target audience and customers, you need to learn to create compelling content that resonates with your audience. This involves gaining an understanding of the types of posts that are most effective on each social media platform.
What is social media analytics?
With the help of social media analytics, you can gain insights into your audience's behavior, engagement, and preferences. But why is it good for you? By paying attention to your audience you can increase traffic on your most important platforms and the only thing you need to do is just track and analyze the different metrics.
By analyzing metrics such as likes, shares, comments, clicks, and impressions, you can determine what type of content performs best, when to post, what channels to use, and who your target audience is. This can help you make data-driven decisions and improve your social media strategies.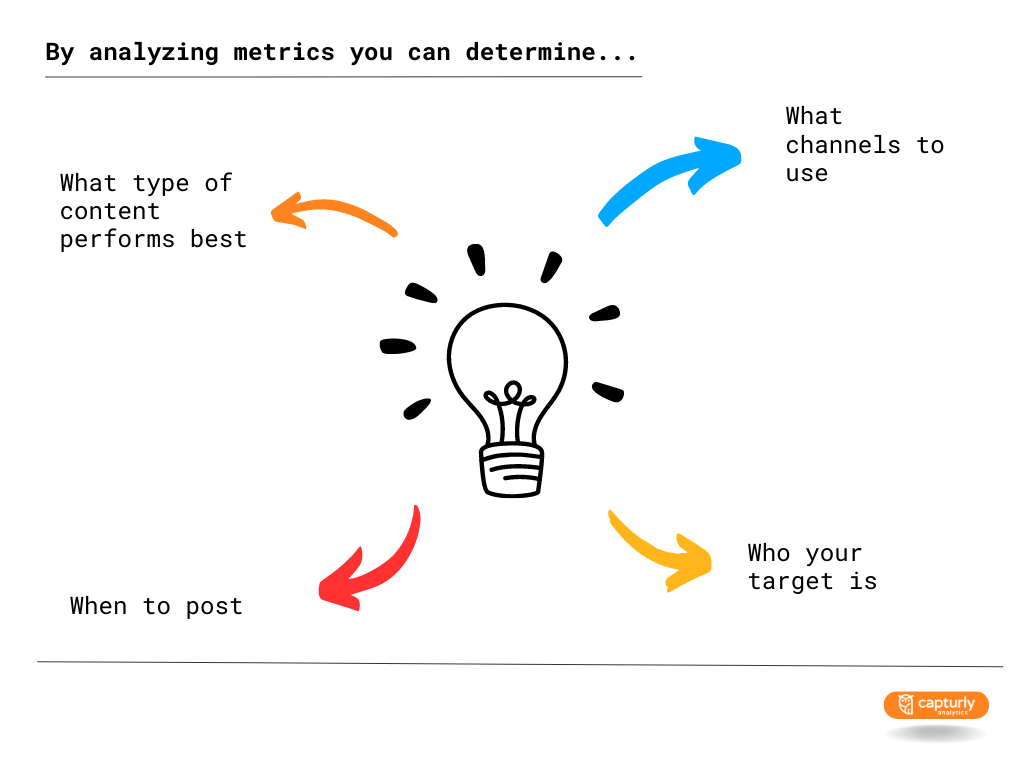 What are the benefits of social media analytics?
One of the primary benefits of social media analytics is the ability to track and measure the ROI of your social media efforts. With metrics, you can evaluate the effectiveness of your social media campaigns and optimize your strategies for better results.
Social media analytics can also provide valuable insights into customer preferences and behavior. This allows you to customize your marketing campaigns and spot and react to consumer complaints or issues by watching social media conversations and sentiments.
What social media analytics can be used for?
Social media analytics can be a useful tool in your hands if you use it properly. Whether it's about measuring different metrics or just understanding your audience, everything you can achieve by analyzing social media platforms has to do with improving your social media presence and raising awareness of your brand. Let's look at these in more detail.
Measuring brand sentiment
You can use social media analytics tools to watch and evaluate social media discussions. It's important for you to comprehend how your audience perceives your business.
By analyzing sentiment data, you can find areas for growth and create strategies to better your brand image. This can help you improve your presence and build stronger relationships with your audience.
Influencer identification
You can use these tools to identify influencers who are already engaging with your brand. By leveraging these influencers, you can amplify your brand message and reach a wider audience. This can help to increase brand awareness and improve your overall strategy.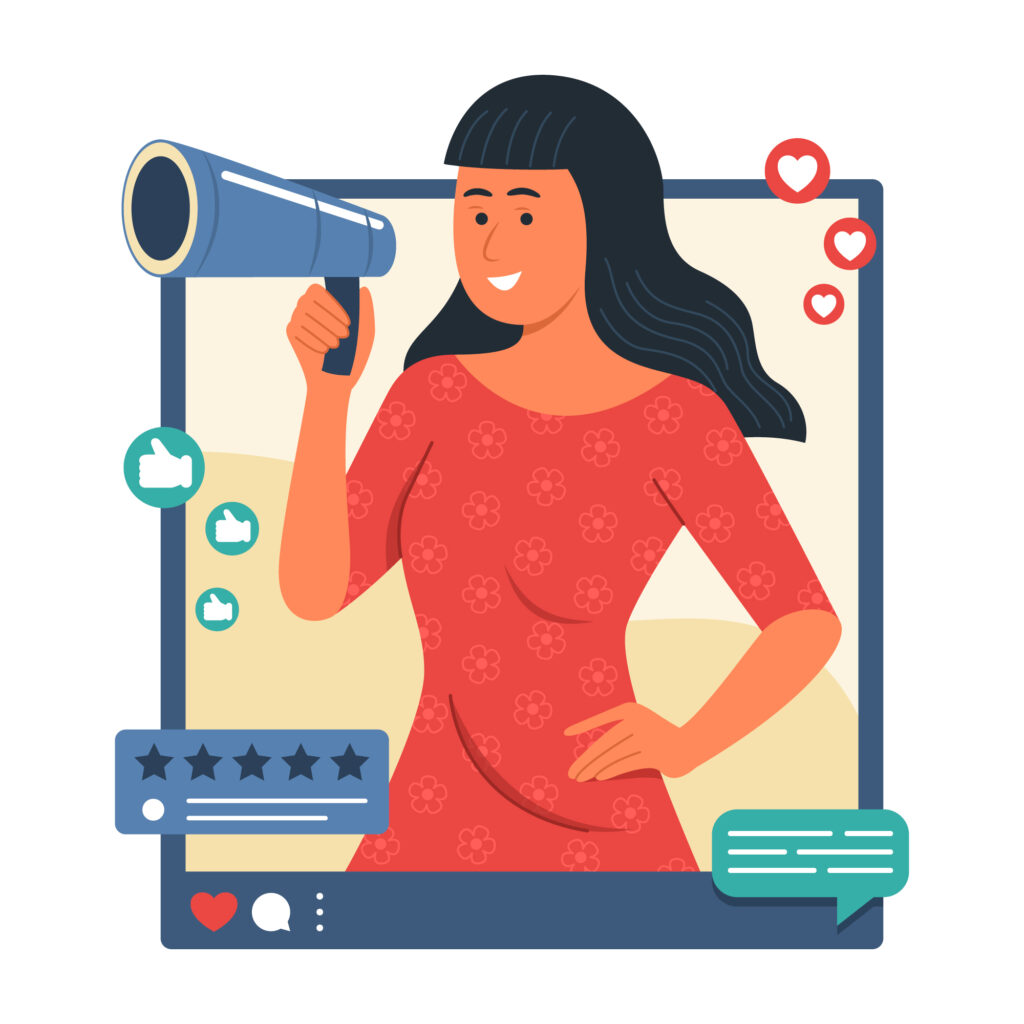 Content performance analysis
To improve your content strategy, you should determine what types of content are connecting with your target audience and generating interaction the most. You can evaluate metrics such as the number of likes, shares, remarks, and click-through rates to gain insights into your audience's preferences and behavior. By using this data, you can easily optimize your content to better resonate with your audience and improve engagement on your platforms.
Competitor analysis
You can track your competitors' social media performance as well. Try to identify opportunities to differentiate yourself from your rivals.
By studying data on your competitors' interaction rates, you can gain valuable insights into their strategy and use this information to improve your own. This can help you beat your competitors and establish a stronger presence.
Crisis management
Social media analytics tools can help you monitor conversations during a negative event. By keeping an eye on opinions and identifying key players, you can develop a crisis management plan. Such a plan can respond to unfavorable feedback in a timely and efficient manner.
Understanding your audience
By analyzing data, you can gain valuable insights into your audience's demographics, interests, and behaviors, which helps you to create more targeted and effective social media campaigns.
Improving customer service
Social media analytics can help you monitor social media conversations and identify customer service issues. It allows you to respond to negative feedback and improve your customer service strategy.
Tracking engagement
It can help you track engagement metrics such as likes or shares. That allows you to measure the effectiveness of your content and campaigns.
Optimizing your content strategy
By analyzing social media data, you can identify which types of content are resonating with your audience, drive engagement, and what content you should neglect in the future.
Identifying trends
You can easily identify trends in your industry. In this way, you can stay up-to-date on the latest news and developments and adjust your strategy.
Making data-driven decisions
Social media analytics provides you with useful data and insights. That can help you influence your social media strategy and make data-driven business choices.
Overall, social media analytics tools can provide you with valuable insights into your audience, competitors, and industry trends.
How to start social media analysis?
Starting analyzing requires a few key steps to ensure that you can collect and analyze data.
Let's see these steps to get started:
Define your goals and objectives
Determine what you want to achieve through social media analysis. This will help you focus your analysis efforts on relevant metrics and social media platforms. You need to set goals that are relevant to your business, and not impossible to achieve, but you have to make an effort to achieve them.
Identify your target audience
Determine who your target community is, where they hang out on social media, and what kind of material they enjoy. This data will assist you in tailoring your analysis strategy to better understand their behavior.
Select social media platforms and analytics tools
Choose the social media platforms you want to analyze based on where your target audience is active.
Then, select tools that are appropriate for the platforms you want to analyze. Many social media platforms offer built-in analytics, or you can use third-party tools such as Hootsuite, Sprout Social, or Buffer.
Define your metrics
Identify the key metrics you want to track, such as engagement rates, follower growth, click-through rates, and conversions. These should be aligned with your goals, and it is also important that you track the same metrics from time to time. This will help you measure your progress and evaluate the effectiveness of your strategy.
Monitor and analyze data
Once you have set up your analytics tools and defined your metrics, begin monitoring and analyzing data. Try to look for patterns or trends that can inform you and help you in achieving goals.
Take action
Use the insights you gain from your analysis to make data-driven decisions and optimize your strategy. Experiment with different types of content and posting times to see what resonates best with your audience.
Reasons why social media analytics is essential
Analyzing your metrics is essential for several reasons, including:
Improving social media ROI
It can help you to measure the impact of your social media efforts. You can gather data about how influencer marketing campaigns perform and make data-driven decisions to improve your return on investment (ROI).
Understanding audience behavior and preferences
Social media analytics can reveal information about viewer behavior. This can help you to influence content production and tailor your messaging to better connect with your target audience.
Optimizing social media strategy
By analyzing social media metrics you can identify what works and what doesn't.
With optimization, you can make strategic adjustments to your social media strategy to improve performance. Never forget, that if you optimize your performance, it can provide passive income too.
Monitoring brand reputation
Analyzing your platfroms enables you to track conversations about your brand. It's also a good way to monitor sentiment, to respond to any negative feedback or issue.
Tracking competition
You can easily track the behavior of your competitors, by identifying trends and gaining insights into your social media strategy too.
Overall, it is essential for creative automation to effectively engage with your target audience. You can measure the impact of your efforts and make data-driven decisions. 
In this way, you can improve your social media strategy and achieve your marketing objectives.
How Social Analytics Helps You Understand Your Customers
Social analytics can provide valuable insights into customer behavior, preferences, and sentiment. Here are some ways that social analytics can help you to better understand their customers:
Demographic information
Social analytics can provide demographic information about your audience, such as age or interests. This information can help you better understand your customers and tailor your messaging to better resonate with them.
Customer behavior
Social analytics can track customer behavior, like how customers engage with your brand online.
You can check how they visit your page, what content they engage with, and what actions they take. This information can help you identify patterns and trends in their behavior. In this way, you can optimize your online strategy.
Customer input
Social analytics can track customer feedback and sentiment about your business. You can address any unfavorable comments and raise customer happiness.
Analyzing competitors
You can also track the activity of rivals and learn about their social media plans. You can use this knowledge to guide your own plan and find fresh ways to interact with your audience.
Optimization of content
Social metrics can offer information about the kinds of content that resonate most with your audience. It's a good tactic to fine-tune your content strategy and raise interaction levels.
Customer journey mapping
Social analytics can assist companies in identifying locations along the customer journey where social media interaction can help to enhance the customer experience.
Top platforms for social media analytics software
When choosing the right social media analytics software for your business, it's important to consider various factors, such as the size of your business, the social media platforms you use, and the specific features you need. With so many options available on the market, it can be challenging to determine which one is the best fit for your organization.
In the following, we are listing a few platforms that can help you streamline your social media efforts and improve your online presence.
Hootsuite Insights
If you want to track mentions on your brand Hootsuite is a good solution for you!
Hootsuite Insights is an analytics tool that enables companies to track references of their brands. With the help of it, you can gauge your effectiveness on various social media platforms too.
It offers customized dashboards and real-time data visualization to assist you in making data-driven choices.
Sprout Social
Sprout Social is a complete platform for managing and analyzing your online presence. The tool offers features for audience interaction, content administration, and social monitoring.
It provides detailed analytics and reporting on activity across multiple platforms. Its advanced sentiment analysis capabilities allow you to keep tabs on how your brand is perceived online.
Brandwatch
Brandwatch is a listening and analytics platform that allows you to monitor and analyze brand mentions, track competitors, and identify market trends. It provides customizable dashboards, data visualization, and sentiment analysis capabilities.
Capturly
Capturly can provide you insight into how visitors behave on your site. You can map exactly what they are most interested in and where there are potential errors that need to be fixed. With session replays you can track exactly what a visitor is doing on the site and with heatmaps you can get an aggregated at-a-glance overview.
Google Analytics
Google Analytics is a free web analytic tool that can track website traffic, including traffic from social media platforms.
It provides valuable insights into audience behavior and engagement, as well as referral traffic from social media.
Buffer Analyze
Buffer Analyze is a social media metrics tool that offers information about the effectiveness of social media on various platforms.
It provides real-time data, analytics, and interface customization to assist companies in monitoring social media KPIs.
Taggbox 
Taggbox makes it simple to follow the hashtags for your business or occasion. You can learn about the detailed analysis of your identifiers' success across networks. Along with graphic images, be aware of the top places from which users are engaging with your campaign.
Agora Pulse 
It is a social media management tool. It provides statistics capabilities for assessing your online success and pinpointing potential areas for development.
NetBase 
NetBase is a tool that assists companies in monitoring and analyzing opinions. It can also boost conversations across a variety of platforms.
Iconosquare 
This tool aids companies in measurement. It's a good tool to examine the performance of Instagram and viewer interaction.
Talkwalker
Talkwalker assists companies in following and analyzing social media opinions across a variety of platforms.
Meltwater
Meltwater is an analytics and tracking tool that aids companies in following and examining social media sentiment and conversations.
Start Gathering Social Analytics Today
Tracking social media data is essential for a successful strategy. It can determine whether your campaigns will engage your audience or fail to connect with them.
Data analysis can make all the difference in the outcome of your efforts.
When selecting a social media analytics solution, it's essential to choose one that offers extensive insights that can help you develop and enhance your social media strategy.