Scaling an e-commerce business can turn a small store into a huge online brand. Technology is now meeting consumer expectations and needs, giving a rapid rise to the market for online purchases.
But as it is with every business, e-commerce stores face steep competition. That's why it's important to establish the right marketing goals to scale your e-commerce business and drive more visitors to your shop, convert those visitors into customers, and ultimately grow your revenue.
Why Should I Scale My E-commerce Business?
The rise of e-commerce has brought about an increase in worldwide online shoppers. As it stands in 2023, the number of digital buyers is at 2.64 billion, making up 33.3% of the world's population. 
To tap into this large number of online shoppers, you need to sustainably scale your e-commerce business. This requires careful planning, knowledge, and research to know which marketing goals you should implement to succeed.
So, which marketing goals can you use to scale your e-commerce business?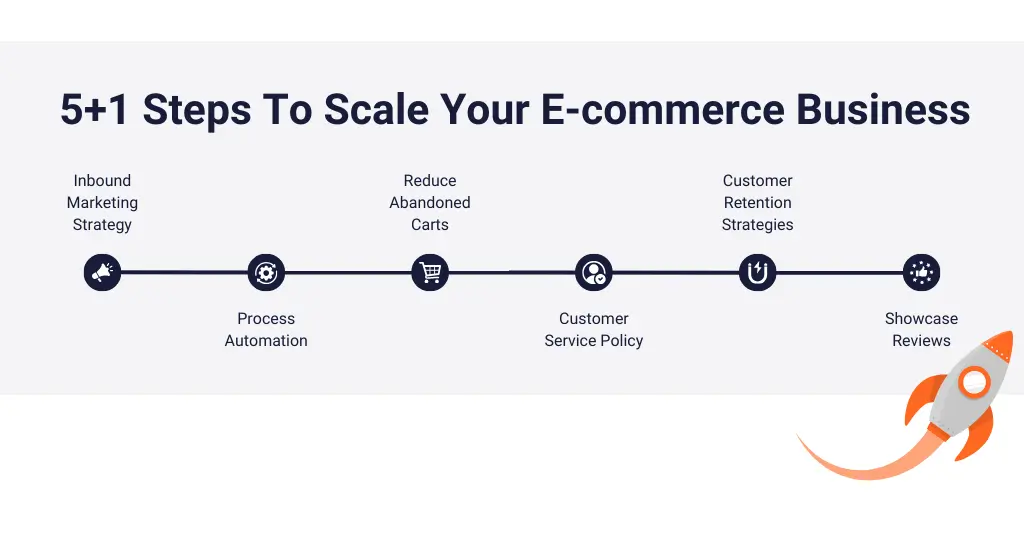 1. Step Up Your Inbound Marketing Strategy
Inbound marketing is a set of ongoing techniques and strategies that focus on using relevant, high-quality content to pull customers toward your business and its products. These practices, actioned together, can drive highly scalable revenue for your e-commerce business by nurturing prospects, closing sales, creating repeat customers, and driving referrals.
💡 According to Insider Intelligence, this year, worldwide e-commerce sales will exceed $5 trillion for the first time, accounting for more than a fifth of overall retail sales. Despite slowing growth, total spending is set to surge past $7 trillion by 2025.
These insights suggest that e-commerce is getting more accessible and is taking place across various platforms and devices. Inbound marketing can also empower your business to scale engagement with past, current, and potential customers to build long-term relationships and drive business growth.
This can be achieved through incorporating some of the following techniques into your marketing goals:
Optimizing Product Pages for Search Engines
You can scale your e-commerce business by gaining organic rankings for long-term value by using Search Engine Optimization (SEO). SEO helps potential customers find and show your business in search results when people look for related topics. This could help to lead potential clients to your store, establish authority in the niche you fall under, and increase your ROI.
Paid ads offer a quicker way for your business to show up on search results. For a price, you can compliment your organic SEO efforts to appear higher on search results and get a traffic boost.
Sending Engaging Emails
Email marketing is one of the best ways to scale your e-commerce business and build strong relationships with your customers. For this to work effectively, you can send high-quality emails that add value.
Focusing on sending targeted and personalized bulk emails can help you increase engagement and conversions. This can be achieved by segmenting your email list based on interests and behavior to help you send emails that resonate with your customers.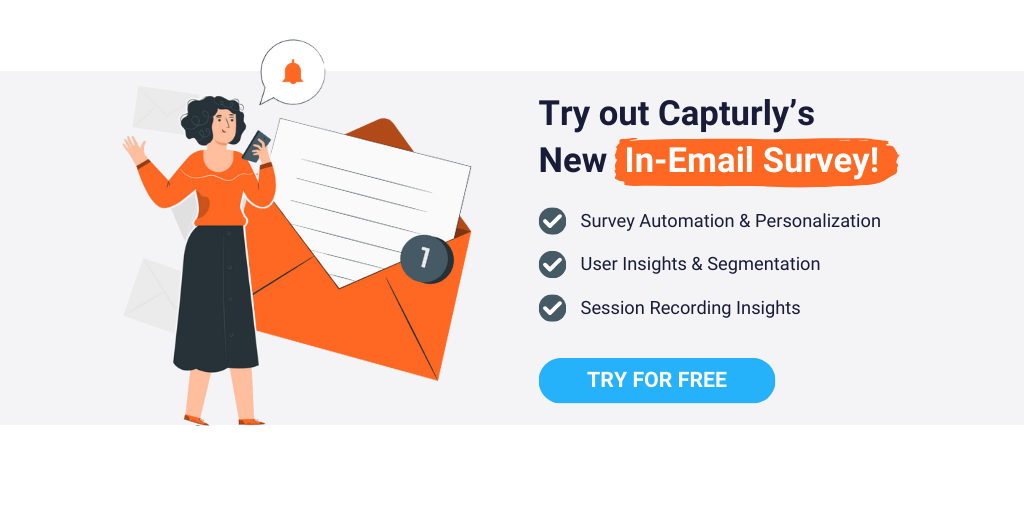 Here is a list of tactics you can use to send engaging emails to your customers:
Send follow-up emails after a purchase thanking the customer for doing business with you. This makes the customer feel they made the best decision purchasing from you.
Send valuable emails, like tutorials and how-to's related to your product usage.
Send emails recommending products that complement initial customer purchases. This could increase the chance of having a repeat customer.
You can share testimonials from satisfied clients to build trust and social proof of your reliable business service.
Address your customers by their first name to add a personal touch and make them feel like the email is from a familiar person.
Use catchy subject lines in your email to create the best first impression. It would be best to make them intriguing and induce curiosity to compel your audience to open your email.
Defining Buyer Personas
In marketing, a buyer persona is a representation of your ideal customer profile. It's how you understand your target audience's pain points, needs and interests.
To create these personas, you should carry out thorough research and collect data for your target audience.
The information you collect may include:
Age
Income bracket
Education level
Browsing behavior
Geographical location
Once you've defined your buyer personas, you now have your target audience, and from that, buyer modalities, which provide a more specific method for segmenting buyers. You can now focus on keeping them engaged using content that resonates and speaks to them on a personal level, allowing them to connect with and purchase from your business.
Thinking Evergreen
The ultimate goal for every e-commerce business is to create a sustainable, evergreen sales funnel. For this to happen the right marketing strategy needs to be put in place to attract and convert your target audience into buyers, eventually turning them into brand advocates.
To achieve this, you can develop a content marketing funnel that aligns with their buyer's journey by creating content that satisfies their preferences, interests and needs at each stage.
The funnel has different stages, including:
Awareness
Desire
Interest
Action
Loyalty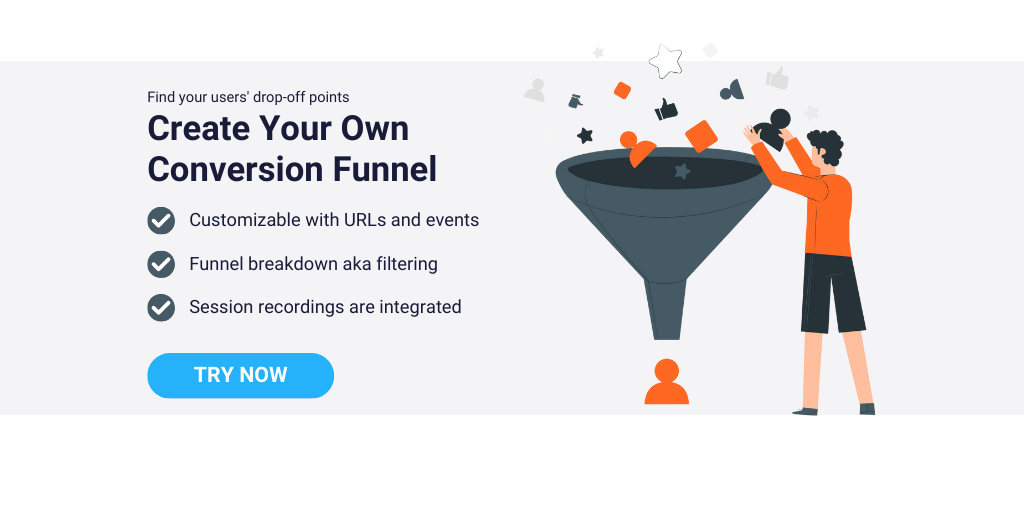 Capturing Leads Through Social Media
Global sales through social media platforms were estimated at 992 billion U.S. dollars in 2022, with forecasts suggesting that the value of social commerce sales will reach around 2.9 trillion U.S. dollars by 2026.
Using these social channels for your e-commerce business can help you to reach a wider audience. You can provide value, build trust and turn potential clients into loyal customers and brand advocates, ultimately selling more products than those that don't.
Before you settle on a social media platform, check to see if your target audience uses it. Only promote your content where your target audience has a significant presence. Engage with your followers and respond to comments to expand your reach and increase brand awareness and sales.
Remember, inbound marketing is an ongoing process. Continuously analyzing your results, refining your strategies, and staying up-to-date with industry trends will help you to stay ahead of the curve.
2. Process Automation
Automating marketing processes is an efficient way to scale your e-commerce business because it can help you better allocate resources and increase overall efficiency.
To choose the right process automation marketing goal, start by identifying repetitive and time-consuming tasks in your marketing workflow. Common marketing automation workflows include email marketing, retargeting abandoned carts, behavioral targeting, lead prioritization, promoting relevant content and personalized advertising.
Setting up a process automation goal for these repetitive tasks can free up workloads, leaving more time for critical tasks. It can also reduce errors and ensure consistency. This in turn leads to increased creativity and performance, and improved customer engagement and campaign targeting, giving your marketing strategy a better chance at succeeding.
Adapting project management software, for example, can help you to efficiently log the progress of your marketing efforts and goals. It keeps marketing teams on the same page with processes such as timelines and deliverables of marketing goals. Incorporating Kanban boards into your project management tool can also enhance data visualization of your marketing goals, allowing for smoother workflow management.
3. Reduce Abandoned Carts
Abandoned carts are a common problem for e-commerce businesses. When choosing a marketing goal to reduce abandoned cart rates, start by analyzing your online store's checkout process to identify what areas could be stopping shoppers from completing a purchase. 
This goal can be a game-changer for your e-commerce business as it directly boosts revenue. It aims to make customer shopping processes more seamless, recapturing almost-lost sales as well as fostering customer loyalty and trust, resulting in higher customer retention and sales.
To reduce abandoned carts, try making the checkout process as easy and seamless as possible. Also, provide a range of payment methods on your checkout page to suit shopper preferences. Send customized follow-up emails and consider offering real-time customer support to provide instant help for your customers when they need it.
Finally, ensure that your e-commerce store minimizes potential problems by fixing technical SEO issues affecting website speed and aim to provide visitors with a quick, enjoyable User Experience (UX).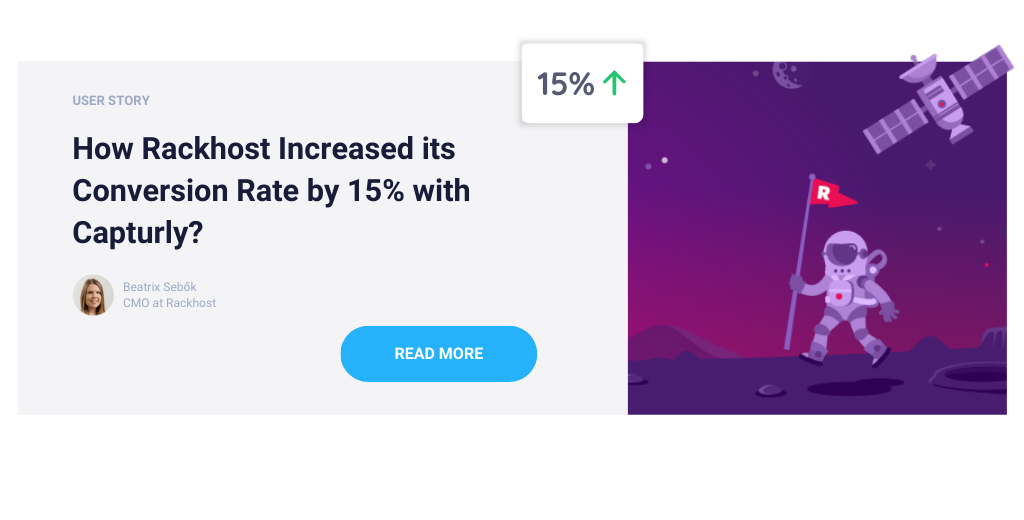 4. Develop an Outstanding Customer Service Policy
Acquiring customers for your e-commerce business can put a strain on your resources. Therefore, it's important to learn how to retain existing customers. Poor customer service is one of the reasons many e-commerce businesses don't experience repeat customers.
💡 Research by Statista shows that 94% of customers will be more likely to purchase again, and 84% would recommend a business after receiving exceptional customer service. This indicates that excellent customer service is essential to meeting your e-commerce goals.
You should take your e-commerce business to new heights by giving your customer service strategy the spotlight it deserves. This means responding to your customer's queries promptly and accurately..
Bringing together a well-rounded customer service team can help you address customers' concerns, preventing them from escalating into complaints and negative reviews.
💡 Research shows that 90% of customers are willing to spend more when they receive personalized customer service.
This is why you should choose several working platforms so your customers can easily reach you. Ensure you respond to your customers accurately and promptly within a 24-hour window. You can also set up a live chat to respond to your customers in real time.
To develop an effective customer retention strategy, you should set a clear marketing goal that aligns with nurturing lasting relationships. Start with analyzing your customers' behavior to understand their needs and preferences. To track their progress, you should define their engagement metrics like repeat purchase rates and customer lifetime. You should also consider personalization to cater to your customers' individual preferences. 
Lastly, integrate your customers' feedback to show them you care and that their input matters. A well-executed customer retention marketing strategy will boost your brand loyalty, minimize customer acquisition costs and help grow your business.
5. Develop Customer Retention Strategies
Retaining customers can be cheaper than acquiring new ones. That's why customer retention is one of the key marketing strategies that can help you scale your e-commerce business.  Begin with analyzing your customer data to understand their needs, preferences and pain points. Doing this will help you tailor your marketing strategy to address their needs.
Focus on goals that help you increase customer engagement through personalized content, increase repeat customers and provide post-purchase support. These techniques will encourage customers to remain committed to your brand.
You could save more when you focus on customer retention marketing strategies. Satisfied customers can become your brand advocates when they share positive reviews with their network. 
Focusing on a customer retention marketing strategy helps build a stable foundation for your business that satisfied customers build
Here are some tactics you can use to boost your customer retention:
Encourage Customers to Sign up for an Account
When customers sign up for accounts, it proves a long-term commitment to your brand. This makes repurchasing easy and customers have access to their past orders.
So, how can you encourage them to create accounts?
You can ask them if they'd like to sign up for new customer accounts after their first purchase by emailing them and requesting them to create an account.
Avoid asking for sign-ups for a new account right before checkout. Doing this might feel like you're forcing them, and may potentially lead to cart abandonment. Below is an example of a business that asks its customers to sign up right before checkout.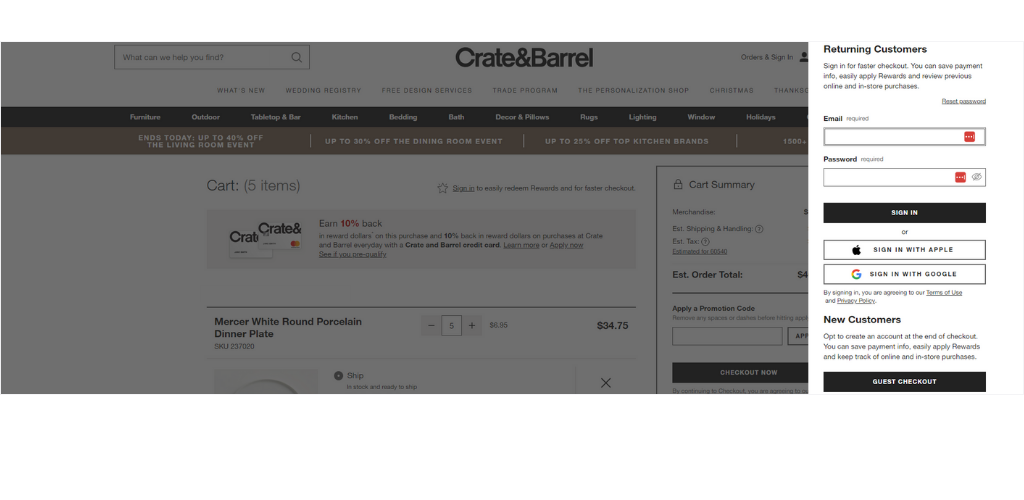 Embrace Customer Reward Programs
Customers love being rewarded. Having loyalty programs for your e-commerce shop encourages shoppers to buy from you again or to make frequent purchases. The rewards can be in the form of points or discounts. Rewarding your customers can be a simple way of saying "thank you for sticking around."
Here is an example of how Starbucks uses a loyalty program as a customer retention strategy.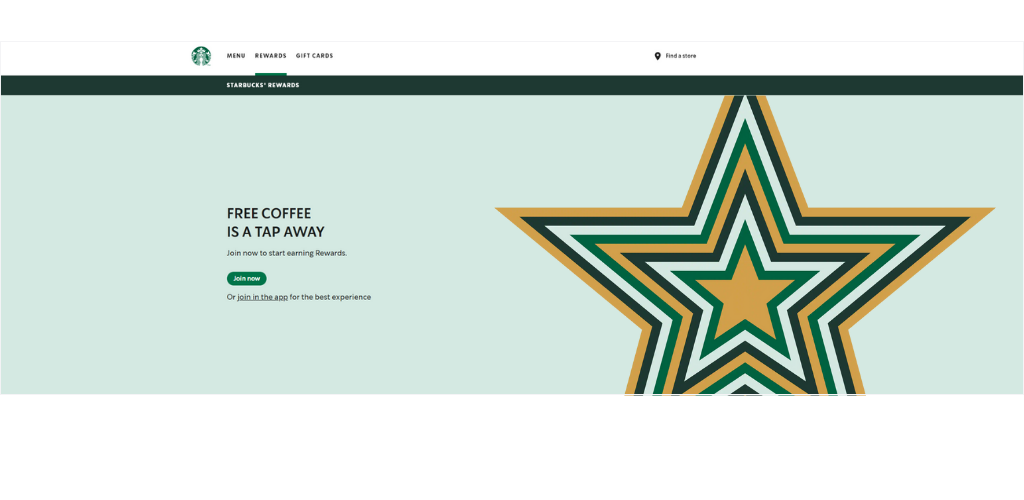 Offer Customers Gifts and Discounts
Customers like to feel appreciated. You can do this by offering them gifts and discounts on products they frequently purchase alongside an email telling them that they are receiving the gift or discount for being a loyal customer.
You can create a VIP list for all your repeat customers and send them emails stating the discounted offer. This can help to make your repeat customers feel appreciated and part of your business.
One of the most economical ways to send gifts to your customers is by sending them birthday cards including a voucher to purchase anything they want from your store.
Gifts and discounts can encourage repeat customers and also help elevate your brand. Customers who receive gifts may be compelled to post them on their social media platforms, increasing exposure to your brand that could help to attract new customers.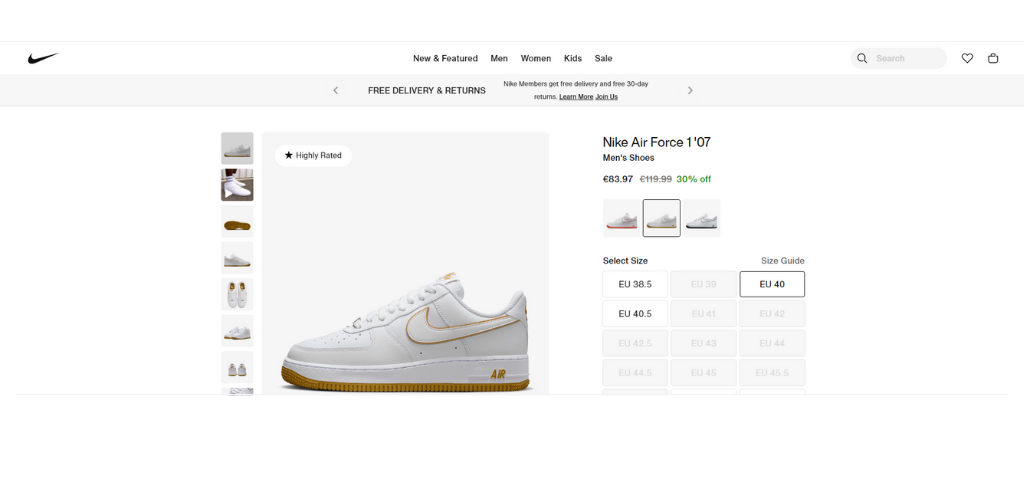 6. Gather and Showcase Reviews
It can be useful to create a marketing goal for your e-commerce store centered around collecting, gathering and showcasing your customers' reviews and feedback. This will foster a sense of trust and transparency and act as an interactive communication between your brand and your customers.
To collect your customers' reviews, You should implement an easy-to-follow method such as post-purchase email or surveys to see if they are satisfied with your products.
Collecting and displaying reviews on your product pages is a great marketing strategy for demonstrating the trustworthiness of your products. This approach can help you elevate your e-commerce business and attract potential customers who seem hesitant. It's one of the best e-commerce marketing strategies that could supercharge your e-commerce business and help you increase sales and revenue.
Addressing negative reviews offer opportunities for improvements. Today, customers' opinions matter and addressing them is a great way to enhance your brand's reputation and build a loyal customer base.
Wrap up
To scale your e-commerce business, it's important to set smart goals and develop an effective social media marketing plan that helps you achieve them. You should align your sales, customers and traffic objectives for business growth.
Each milestone you achieve fuels progress and growth. Despite the highly competitive e-commerce landscape, the marketing goals and tactics in this guide will help you to scale your business, convert leads and increase revenue.