In the case of all types of business, tracking the achievements of your website is crucial. If your website performs well, it fulfills the customers' needs. If it doesn't, there's something to improve. The performance of your website could be measured through multiple methods. Each method puts your setup into a different aspect. What's more, there are plenty of useful website analytics tools on the market. There are lots of platforms that offer a wide range of analytics services. But every platform differs a little bit from each other. If you want to find the most appealing solution for your website, there are many thoughts to consider. We have already presented you in an earlier blog post the most popular website analytics tools. Now, in this article, we reviewed those platforms according to the types of businesses they are recommended for. You can also read some tricks and tips on how to choose the best analytics plan.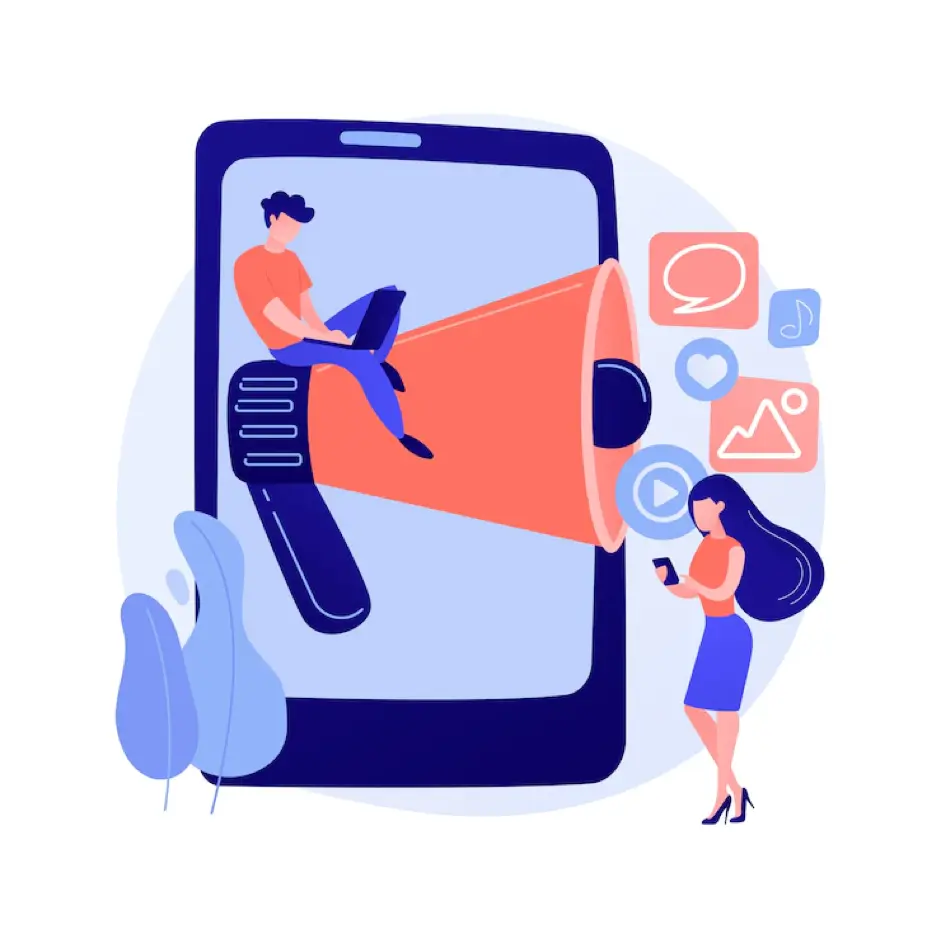 Source: www.freepik.com
7+1 Things To Consider Before Choosing An Analytics Tool
#1 IT Background
Treat the analytics tool as a new IT investment. Like in the case of other IT investments, you have to assure the technological background for that. You should decide if you'll need only one platform, or you'd like to combine it with anything else. For example, it's common to use a website analytics tool and a traditional analytics tool at the same time. While the traditional analytics tool shows you numerical data, the analytics platforms provide solutions for understanding the reasons behind the facts. In this way you'll be able to study the elements of your website that need to be corrected.
#2 User Interface
A part of examining the technological conditions can be the study of the interface of the analytics platform. If you're not an IT-expert, you can find a variety of tools that are easy to use. But if your IT skills are on a higher level, there are numerous advanced tools for you. The reports you create must be in a format that is clear and straightforward for you. If you're a beginner in website analytics, start with a simpler tool. Later, if you know all the secrets of that simple tool, you can upgrade for a more complicated one.
#3 Price
All website analytics tools offer different types of plans with different levels of service. The fees are billed monthly or annually. Usually, with the rise of the package prices, the length of data retention, the number of sessions and the number of heatmaps also change. Some analytics platforms offer free plans with limited access to reports. If you have never used an analytics tool, it's good to start with a free plan to learn how the platform works. If you understand all functions of the tool, you can switch to a paid plan. Always calculate if the fee fits in your annual budget. But keep in mind that these subscriptions are usually cancellable at any time.
#4 Free Trial Period
The majority of website analytics tools provide a free trial version for a certain period. In general, all packages start with a free trial that doesn't require any credit card data. If you're hesitating between the various analytics platforms, it's a good opportunity to test them for free. It's not only useful for picking a platform, but also for choosing the right plan on a certain platform. Mainly, these websites offer free trials also for the most expensive packages. The length of free trial versions depends on the platform, usually it's between 10 and 30 days.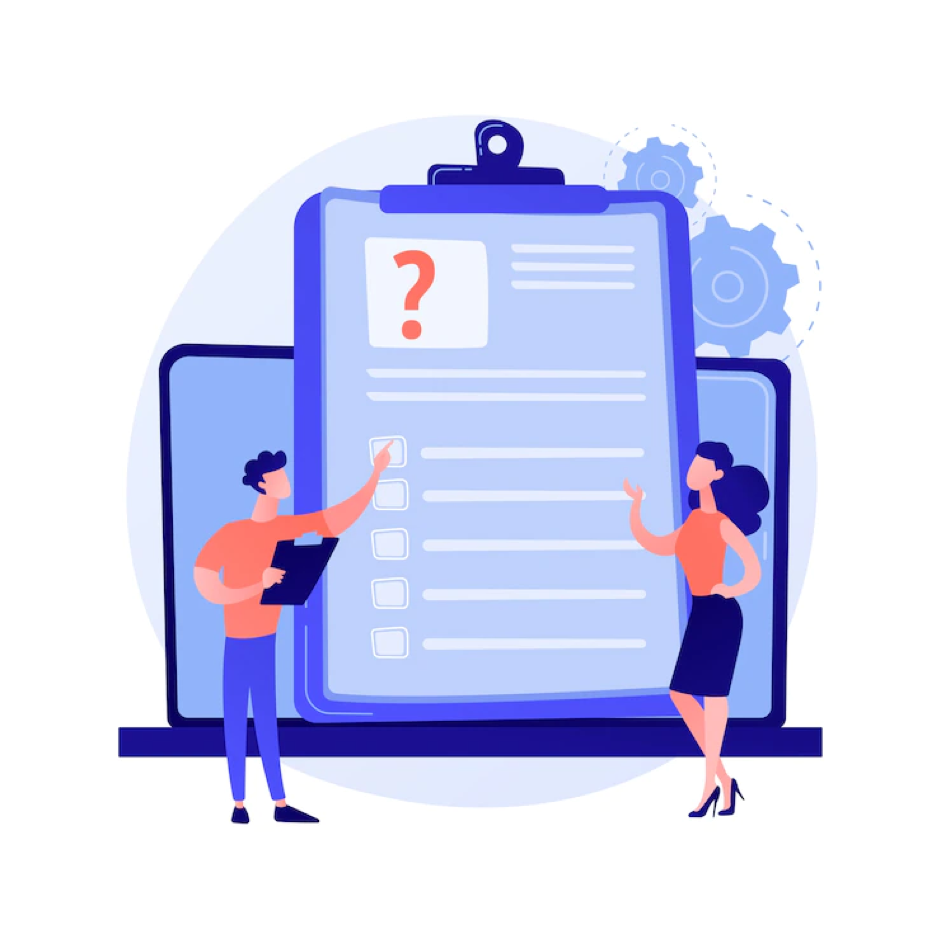 Source: www.freepik.com
#5 Usability On Multiple Devices
A disadvantage of some analytics tools is that they are usable only for websites. However, plenty of websites have a mobile-optimized version or are converted into a mobile app. If you're running a website like that, it's better to choose an analytics tool that is capable of analyzing both platforms at the same time. Testing usability on mobile devices is key. More than 50 percent of users browse from smartphones or tablets. UX issues are more frustrating on small screen sizes, especially on touchscreens. Make sure that you guarantee the same experience for desktop and mobile users.
#6 The Length Of Data Retention
How long will you need the results of the analytics? Take this question into consideration before subscribing for a website analytics plan. The length of data retention depends on the platform itself and the type of the package you choose. There are some platforms that give the possibility to enlarge the data retention period for an additional fee. If it's about a one-time analysis, a shorter data retention period is more than good for you. But if you want to store the data for further research, it's better to choose a package with longer data retention.
#7 Safety And Security
If you subscribe for any website analytics service, an external platform will have access to some part of your business data. Make sure that the analytics platform you choose is reliable enough and treats your confidential data safely. On the other hand, ensure that you set up all the necessary security controls and firewalls to protect your website. Be aware of who has access to the key objects, and always keep these activities under control.
#+1 Your Goals
Last but not least, we couldn't miss mentioning that the choice of the website analytics tools highly depends on the purpose of the analytics. There are lots of methods provided by different analytics tools. Each website analytics platform has its strength. One provides stunning heatmap analytics, another records sessions in the most precise way, or another has no competitor in the field of A/B tests. You have to decide which method is the most suitable for your analytics purposes. Think over the age of your business, the service you provide, and the elements you'd like to study. Choose the analytics platform that provides not only the highest level of service, but also the best method for your purposes. It's useful if the platform allows you to create custom plans. In this way you can focus on the services you'll need the most.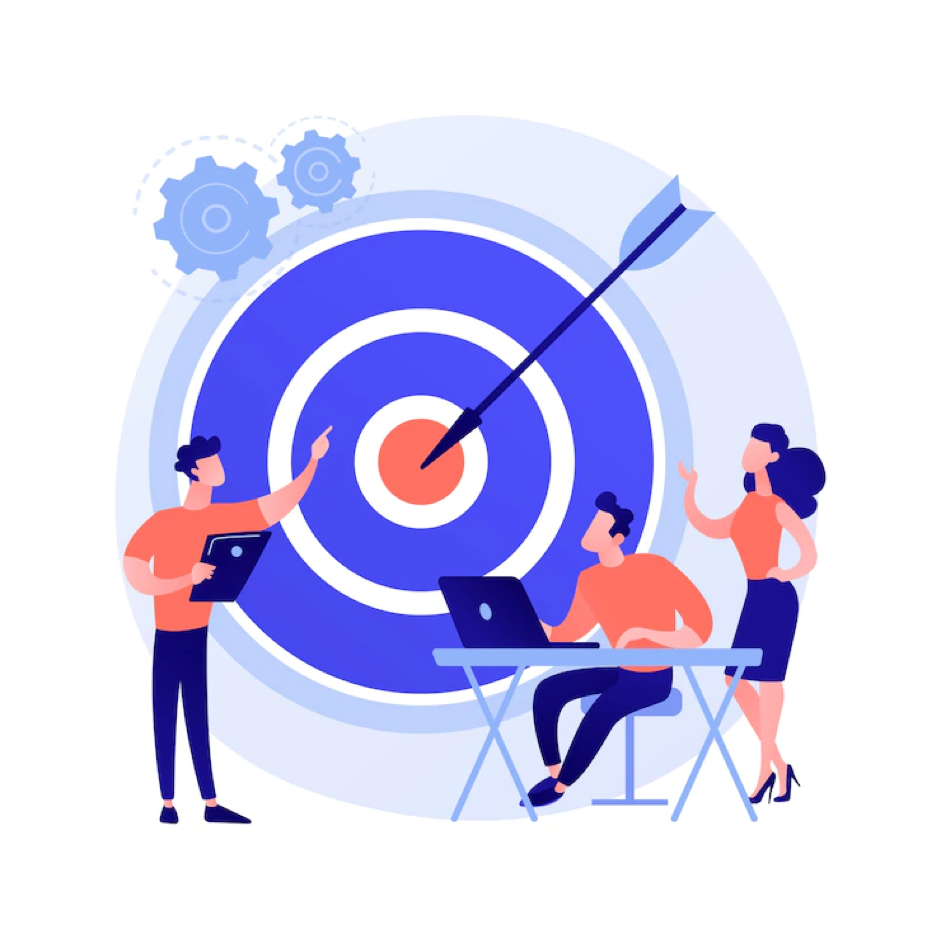 Source: www.freepik.com
The Best Analytics Platform For Each Type Of Businesses
Capturly
We love Capturly because it offers the cheapest analytics plans on the market. Although the prices are low, all packages come with an unlimited number of heatmaps. What is more, if you choose the annual billing period, you'll get a 20 percent discount for all services. If you're running a small business, where sparing money is crucial, Capturly seems to be a good choice for you. The low prices don't get paired with a low quality. The interface of Capturly is crystal clear. Nonetheless, in case you're struggling with something, the support assistance team is ready to help you. This platform is invented for you if you're not a master of informatics. The team behind Capturly prepared plenty of tutorial videos that you can watch anytime. This analytics tool makes it easier to combine the quantitative and the qualitative statistics. It's easily connectable with Google Analytics. A mixture of traditional and advanced website analytics gives you a wider aspect about the behavior of your users.
Besides all the positive features provided by Capturly, we must mention the cases in which we don't suggest the use of this platform. If you need to store your data for a longer period, look for another analytics tool. The longest data retention period offered by Capturly is 12 months. It comes with the most expensive package. Unfortunately, there is no possibility to increase this period.
All in all, we recommend Capturly especially for growing businesses. Because of the constant growth, the characteristics of these websites always change. That's why they don't need a longer data retention. The low prices are also benefits for startups that are usually short of money. In addition, Capturly offers a free plan with a quite wide range of services. If you upgrade for a paid package, you'll start the subscription with a 14-days long trial version.
Crazy Egg
If you're looking for a reliable heatmap software, Crazy Egg is the best analytics tool for you. Originally, the only analytics method provided by Crazy Egg was the heatmap. That's why this feature is really elaborate. For example, after finishing a heatmap analysis, Crazy Egg immediately creates some other useful reports for you. These reports are based on the results of the heatmaps, but reveal more details. In our opinion, the biggest advantage of Crazy Egg's heatmaps is that they display the results not only with colors, but also with percentages.
Through many years of successful operation, Crazy Egg implemented more and more features into its supply. But one thing didn't change. The platform is specialized for reports based on summarized data. It means that you can't analyze the browsing sessions of your customers one by one. You only get summarized results based on the most common activities of your users. Because of that, we don't really recommend Crazy Egg for those who want to see the analytics in detail. Crazy Egg could be a good solution for you, if you'd like to focus on certain groups of your users.
Crazy Egg doesn't have a free package. But, in exchange, you can enjoy a 30-days long trial period before subscribing to a paid plan. You can choose between four plans. The prices range from 29 dollars/month to 249 dollars/month. However, there is no possibility of monthly payment. Everything is billed annually. The two most expensive packages offer two years long data retention, that is quite a long period. If you'd like to store and re-use the results of the analytics, Crazy Egg can help you.
Concerning the higher prices, we recommend Crazy Egg for businesses that are over the initial phase. Those prices may not fit into the budget of a startup. However, for companies that can afford those higher fees, Crazy Egg can provide unique solutions. Crazy Egg offers the highest number of stored sessions and the longest data retention. Another reason why we recommend Crazy Egg for older companies is that they don't need to track the behavior of each user. They serve so many users that it's impossible to fulfill their needs one by one. Instead of that, they can choose target groups to focus on. Since Crazy Egg's analytics tools are based on data summaries, this platform can ease the identification of groups.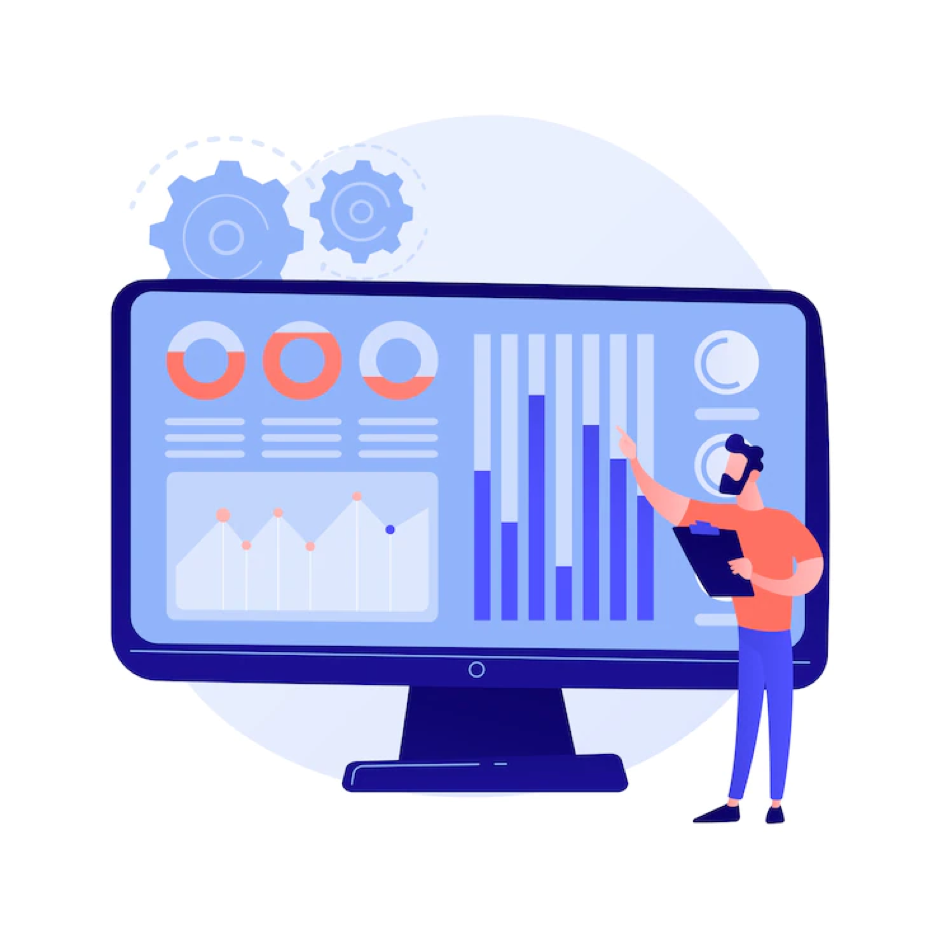 Source: www.freepik.com
Smartlook
Smartlook is one of those platforms that provides website analytics tools for websites as well as for mobile apps. There is no doubt that we suggest Smartlook for all the businesses that run a website and a mobile app at the same time. Mobile app analytics are available for Android and iOS devices. If you're developing apps for both platforms, Smartlook is definitely the best for you.
The strength of this platform is the session recording. There are various unique filtering and grouping options. Based on users' feedback, the recorded sessions are clear and easy to use. It's an ideal choice for you, if you're working with a team. Smartlook developed a function that allows you to add comments to session recordings. In this way you can leave messages for your co-workers at certain points of the recordings. With this method, it's easier to divide the tasks between the team members.
The package prices at Smartlook start from a little bit higher. But even the smallest package gives you the possibility to track your performance on desktops and mobile devices. The one thing we don't really like about Smartlook's packages is that all of them come with a short data retention period. Good news that the paid packages allow you to extend the length of data storage.
Unfortunately, Smartlook's analytics tools are not compatible with any traditional analytics platforms. Choose Smartlook if you'd like to study the qualitative data of your website. In the field of quantitative analytics, Smartlook has some things to improve.
Hotjar
Like Smartlook, Hotjar is also more a tool for qualitative statistics than for quantitative. In the field of qualitative analytics, Hotjar has created an exceptional solution. After identifying the user pain points on your website, you can implement on-site surveys into those pages. In this way you can get ideas for solving the UX issues directly from your users. In this way you can make your customers more engaged. They feel like you consider their feedback and rely on them. This feature can help you to improve your conversion funnel. We recommend the use of Hotjar in the case you have already recognized an UX issue on your website, but you're still working on the solution. Luckily, Hotjar is easy to connect with Google Analytics. With the traditional analytics tool you can take the quantitative measurements that give the base for the qualitative research.
For this unique feature, you have to pay a little bit more. Hotjar's package prices start from the highest. All the plans come with a one-year long data retention. Unfortunately, data filtering options are available only with paid plans. The free package offers limited services. If you want to deepen yourself into website analytics, you can't miss subscribing for a paid package.
Sadly, heatmaps aren't counted as the strengths of Hotjar. Like Crazy Egg's heatmaps, Hotjar's ones are also based on summarized data. Heatmaps are created according to a 30-days average of user activities. In this case, the results you get are very limited. Another downside of Hotjar is that all the features are available only for websites. Hotjar users will not be able to track mobile apps.