We all know that phones are ubiquitous. But did you also know we can only go up to without checking our phones? That's not even two hours! It is evident that phones are a constant fixture and an integral part of our lives. Given its critical role and habit-forming tendency, businesses leverage mobile commerce to meet consumers on their home turf.
We'll dive deeper into how mobile commerce has carved a spot for itself, explore innovative use cases, and finish with actionable tips and tricks.
State of Mobile Commerce: The Rapid Rise
To preface, mobile commerce spans multiple categories: Shopping, Traveling, Food Delivery Apps, Banking, Payments, and many more – with all transactions performed on mobile devices (of course!). With this in mind, let's look at how the sector has flourished in the past few years and where it currently stands.
In short, mobile commerce has been gaining traction for some time now and is poised to explode in the future!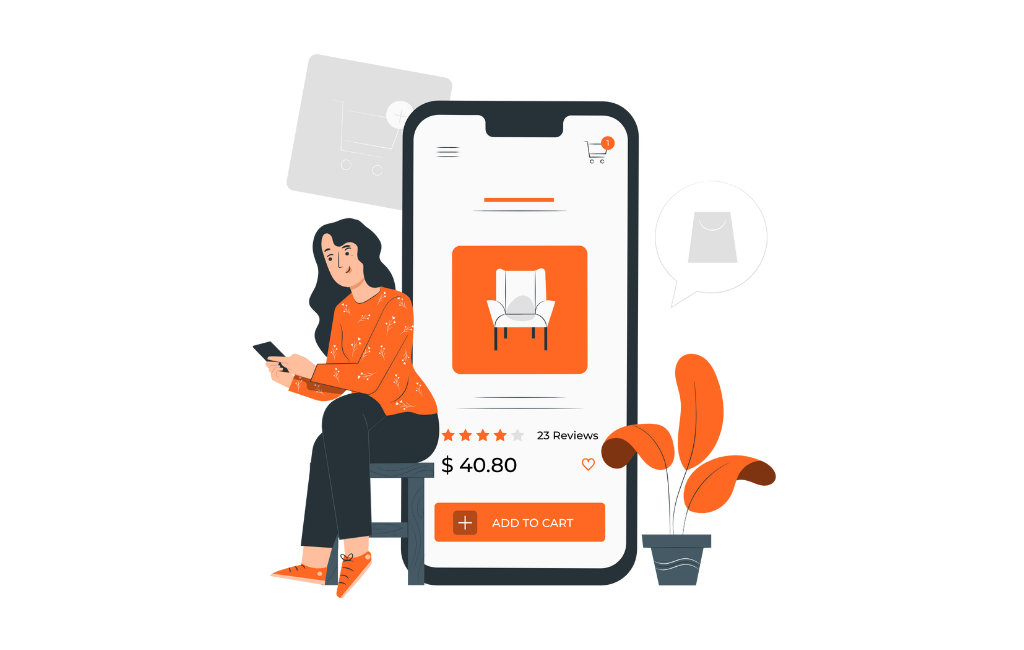 Leading Mobile Commerce Trends and Innovations
Now that it's been established that mobile commerce is set to be a game changer, businesses would naturally take an interest in embracing the latest trends and innovations that position brands favorably. Here is a compilation of the latest and the best:
Mobile-Optimized Websites
Going mobile-friendly is one of the most apparent transitions to keep up with mobile commerce. After all, visitors are 5x more likely to leave a website if it is not mobile-friendly. Sure, mobile optimization is intensive and requires ample time and resources. You have to account for variables like navigation, site speed, layout, design, placement, etc., for multi-screen compatibility. However, the payoff is worth it. Highly responsive, mobile-optimized websites will climb the search engine result pages (SERPs), attract more traffic, and prevent the dreaded fat finger syndrome.
Dedicated Apps
Besides adopting mobile-first site designs, businesses should also focus on building dedicated apps. Especially since 85% of consumers prefer native mobile apps over mobile-friendly websites. Despite such popularity, the sector is yet to hit saturation. Consider embedding your business apps with some of the mobile commerce innovations we'll discuss soon – personalization, voice shopping, chatbots, etc. It will give your app a strategic advantage to maximize revenue! Oh, and have we mentioned that dedicated apps have the potential to generate revenues exceeding $935 billion?
Personalization
Personalization continues to remain a competitive differentiator separating winning brands from mediocre ones. And it is highly versatile and can take many forms – personalized home pages, customer journeys, product recommendations, payment mode retention, etc. Each of these enriches the customer experience in distinct ways to make it more rewarding and fetch impressive results.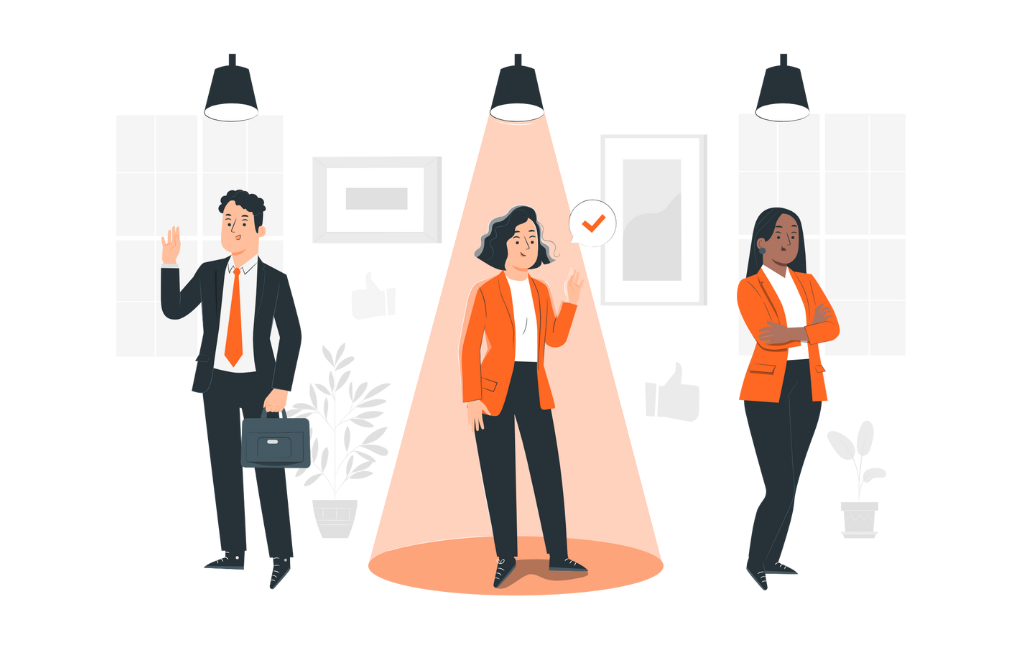 Single-Click Orders
Amazon's patented 1-click button for order placement revolutionized mobile commerce. Good thing the patent expired in 2017. Now, businesses of all shapes and sizes can leverage it to simplify the checkout experience. Single-click orders make transactions frictionless by retaining payment information, reducing cognitive load, and making checkout more intuitive. It goes by the "less is more" principle, which plugs in any drop-off points. As a result, consumers can spend more time browsing or authorizing payments than entering details in form fields!
Mobile Payments
Speaking of drop-off points, did you know that about 50% of potential customers will abandon their carts due to a lack of preferred payment options? As a result, businesses are diversifying payment options to bridge this massive gap. In addition to the usual credit/debit card and pay-on-delivery payments, consider integrating with mobile wallets like Apple Pay, Google Wallet, Amazon Pay, PayPal, etc analyze the usage patterns of such payment options to retain the ones your customers enjoy.
Voice Shopping
About 50% of shoppers have purchased something using a voice assistant, while an additional 25% are curious to try it out in the future. Such a trend indicates a flourishing hands-free economy spearheaded by smartphones and tablets. Voice shopping adds another convenience layer to mobile commerce as consumers no longer have to type search queries or product names. Adding an item to the cart or completing the checkout process is as simple as giving a command to your device and waiting for it to do its thing!
Intelligent Chatbots
About eight in ten consumers have interacted with a chatbot. Interestingly, 87.2% of such consumers register a positive or neutral experience with chatbots. And why shouldn't they? Chatbots are available 24*7, respond almost instantly, and offer end-to-end assistance. Their value proposition increases even more when infused with cutting-edge technology such as AI to continuously and iteratively improve customer service. With such tangible benefits, chatbots should also feature in mobile commerce, either on mobile-friendly websites or apps.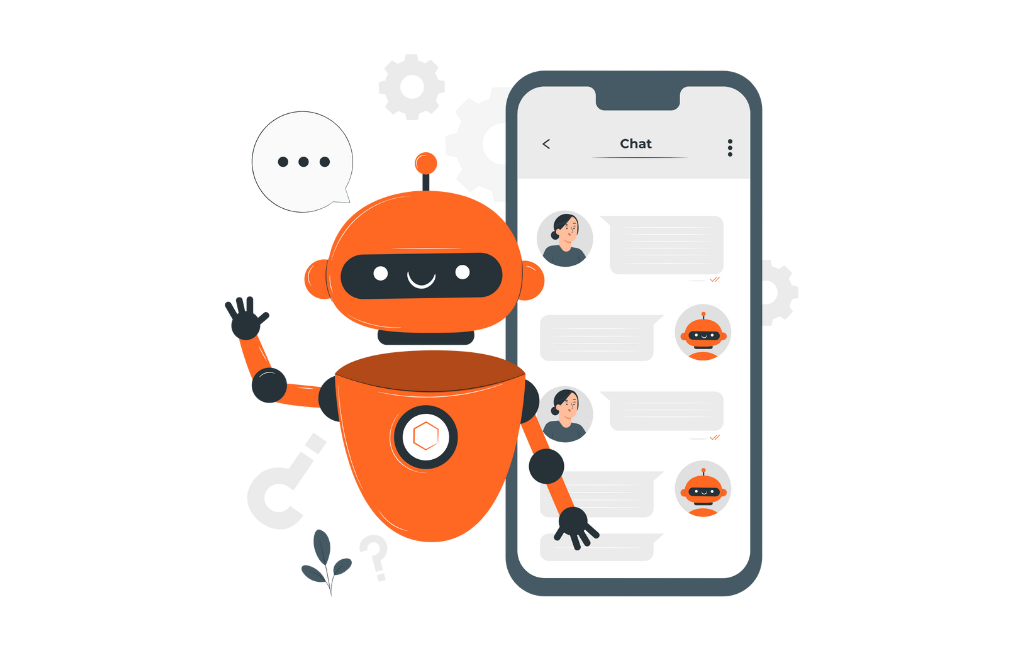 Virtual Reality / Augmented Reality
The use of Virtual Reality (VR) and Augmented Reality (AR) has been prevalent in retail industries like fashion and cosmetics, where customers get to try on products before purchasing to reduce returns and customer dissatisfaction. We have also seen its liberal use in the gaming and entertainment industry, where studios try to create an immersive experience. However, it has also democratized mobile commerce for other market segments like home furnishing, decor, eyewear, business workspace, and remote maintenance.
Social Commerce
By the time you're done reading this sentence, more than 1,700,000 content pieces have already been shared on Facebook, 347,200 tweets have been published on Twitter, 66,000 photos are posted on Instagram, and 500 hours of video are uploaded on YouTube. That's the modest rate of content generation across social media platforms. Mobile commerce has birthed social commerce and is now an unstoppable force. As social media becomes the new marketplace, anything – from running targeted campaigns to breaking into new market segments – is fair game.
Mobile Accessibility

Accessibility has been a critical trend in mobile commerce. Such a movement comes in light of the growing consciousness surrounding how the internet has been ableist so far, and those with limited capabilities needed access to such facilities. About 65% of disabled consumers reported limited purchasing choices, resulting in friction and frustrations that lead to cart abandonment. As such, businesses must incorporate accessibility through screenreaders, alt-text, optimized layouts, seamless navigation, etc., to make stores increasingly accessible.
Omnichannel Retail
Mobiles are omnipresent, and with the relevant strategies, you can also make mobile commerce omnichannel! Given the interplay between them, omnichannel retail becomes even more crucial to bridging online and offline channels. Almost all of us are guilty of browsing online stores, comparing prices, and even placing orders while shopping at brick-and-mortar stores. Similarly, it is also common to place online orders and pick up deliveries from physical outlets.
Scaling Mobile Commerce: Tips, Tricks, and Best Practices
Given the trends and disruptions above, it is safe to assume that mobile commerce is in a state of flux. As a result, businesses are perpetually looking for tips, tricks, and best practices to make the switch easier. Here are some of our tried-and-tested strategies:
Provision for fast-loading
Not to sound dramatic, but poor load times are killing your business. A single-second delay can cost companies $2.5 million in lost sales per annum! So, finetune the load times using strategies like lazy loading, smart caching, rich media optimization, etc.
Design for responsiveness
Incorporate responsive elements in the website design to make it compatible with different screen sizes and orientations. It will make your store accessible and easy to navigate regardless of the device.
Create rewarding customer experiences
Harness customer data, behavior, and patterns to curate delightful experiences. A powerful customer engagement platform can personalize the entire customer journey as one transforms from a looker to a booker!
Focus on security and privacy
Data privacy and security are growing concerns among consumers. Establish and implement robust security measures like end-to-end encryption, multifactor authentication, secure payment gateways, etc., to safeguard data and transactions for a trusted and secure shopping experience.
Push for push notifications
Push notifications are a strategic tool in mobile commerce for engaging and retaining customers. Everything is possible through push notifications, from onboarding new customers to sending product recommendations to abandoned cart reminders.
Leverage analytical insights
Track, measure, and analyze mobile commerce metrics and KPIs like app downloads, daily or monthly active customers, conversion rates, customer lifetime value, etc., to quantify how your sales and marketing efforts impact customers. Data-driven analytics can also lend insights into how you can improve ongoing strategies for better outcomes.
Win through gamification
Gamification elements on mobile websites and apps can boost engagement and drive conversions. Offering loyalty points, badges, or attractive rewards for completing certain actions or challenges can add fun to the mobile commerce experience.
Invest in mobile-first support
Mobile-first customer support and service options like in-app chat or video consultation can improve the customer experience. Pair this with chatbots, and you get a two-layered support system to address all customer queries.
Deploy phygital mobile commerce
Phygital mobile commerce blends physical and digital elements of commerce. Classic examples of such strategies include QR codes for payments or location-based marketing.
Integrate social commerce
Whether you earn social proof through user-generated content or make products shareable on social media, social commerce can fetch credibility, increase reach, and make brands relatable.
These approaches ensure a seamless and engaging mobile commerce experience for customers, driving sales and growth in the digital era.
The Future of Mobilized Mobile Commerce
As the digital universe expands, mobile commerce will become a gateway to the metaverse enabling users to access virtual stores. The consumers will seamlessly navigate virtual environments, and interact with digital representations of products.
The integration of mobile commerce with advanced technologies will empower users to try on virtual accessories and clothings. Augmented reality and metaverse will revolutionize mobile commerce altogether by transcending physical limitations. Brands will be providing a hyper-personalized journey and an immersive customer experience using mobile commerce in the future.