In today's digital world, customer experience has never been more important. As a result, companies are scrambling to find new ways of engaging with customers and building lasting relationships. One way that businesses can do this is by using website personalization and sales automation. All this to qualify targeted customers.
Ecommerce websites that spend extra time focusing on personal touches for their customers can tap into unique shopping behaviors and improve conversions. 92% of shoppers feel more influenced to buy products when they've been recommended personalized items.
This article will explain how the power of data, personalized marketing, and AI enables eCommerce stores to connect with customers and boost their sales. All backed by research and real-life brand examples.
What is big data and how can you use it?
If you want to understand website personalization and sales automation, you need to grasp what big data is. Also how it can transform eCommerce.
The term "big data" is a term applied to datasets collected by organizations in increasing volumes and variety. Meaning that it's too difficult for traditional processing software to manage them.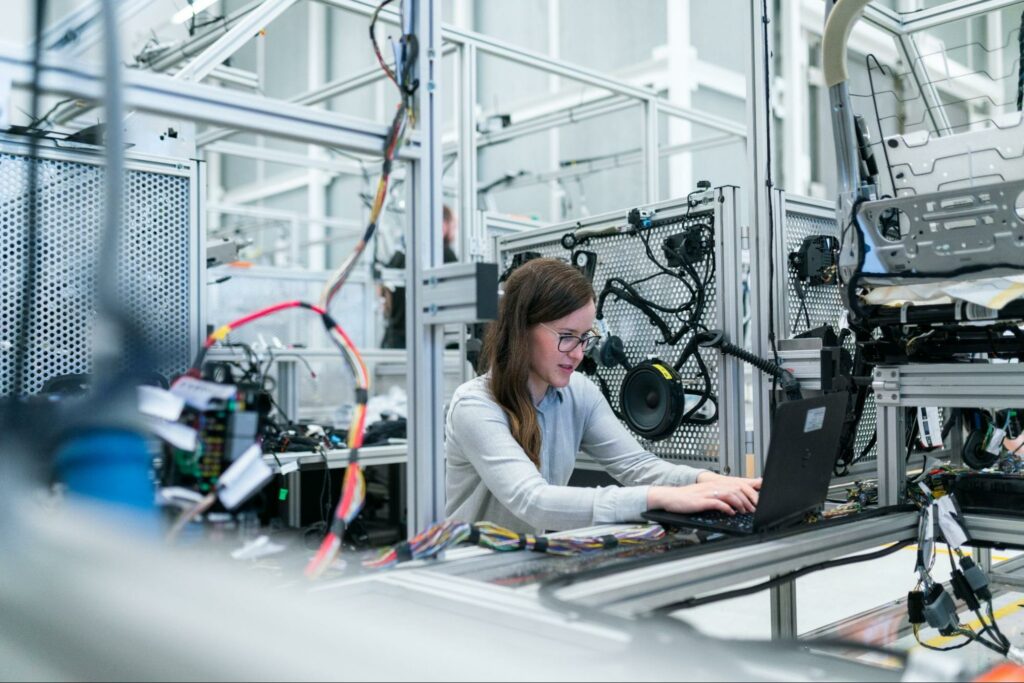 Yet, such complex data allows businesses to address problems they may not otherwise have been able to. Problems like analyzing customer behavior and buying patterns. What's more identifying customer needs, and predicting personalized products. A better understanding of customer expectations helps to increase conversions. Not to mention how it creates superior customer experiences. 
According to data management company Epilson, 80% of consumers are more likely to purchase a brand that provides personalized experiences. What's more, those brands have done so by using the power of big data.
This means that in essence, if every customer compares your business to a brand that uses better personalization techniques, they will be more likely to purchase their products instead of yours.
Big data resources are also becoming more accessible. We will discuss this later in this article. Statistics show that 83% of consumers are willing to share their data to create a more personalized experience. This can be super beneficial for your eCommerce store. Indeed you can use this data later down the line for personalized retargeting.
In essence, big data allows you to tweak your marketing strategy based on customer trends and insights. As well as personalizing your website, adjusting your SEO and marketing efforts, you can determine which products and services are most popular amongst your customers.
The question is: 
How can eCommerce businesses harness this data to connect with their customers and multiply their sales? 
Why personalization is key
Know as much as you possibly can about the type of customers that are buying from you. Being able to use this information to enhance the customer experience has huge advantages.
First, it offers convenience and a sense of belonging for the customer. It makes them feel like you care about their interests as opposed to just the size of their purchase. On the other hand, it helps you to achieve targeted eCommerce sales. Like building a rapport with your customers, and increasing the chances of them returning to your website. 
It's also crucial to think about the lifetime of your customers. Whether you're a startup trying to find your way in the industry or you're just testing a different strategy. It's much more valuable to calculate the total value of a customer throughout your entire relationship than it is to focus on one-off sales.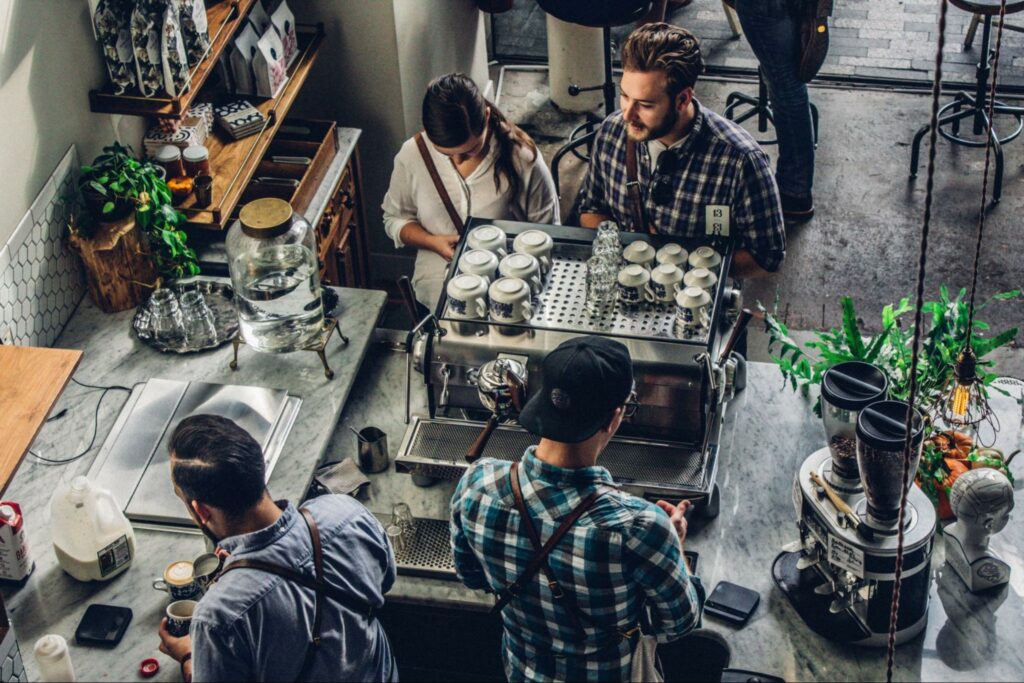 You don't want to attract 100 customers who never come back, only for the sake of attracting those customers in the first place.
In an era where customers are spending more time than ever online and on their mobile or computer devices. E-commerce retailers are in an excellent position to get customers onside. There's a whole new world of shoppers to tap into as more and more people opt to stay indoors. So learning about website personalization should be a priority.
Personalizing your eCommerce website
If you're a business owner you may want to boost your revenue, improve customer relationships, and grow your business. To achieve this you need a plan that's sustainable for the long term. You can have the best product or service in the world, but without the right customers, your business will eventually fail.
Personalize your website for each visitor to increase sales conversions through automation. It is one of the best ways to grow your customer base. When visitors are exposed to content that speaks directly to them, they're more likely to convert into customers. It's as simple as that.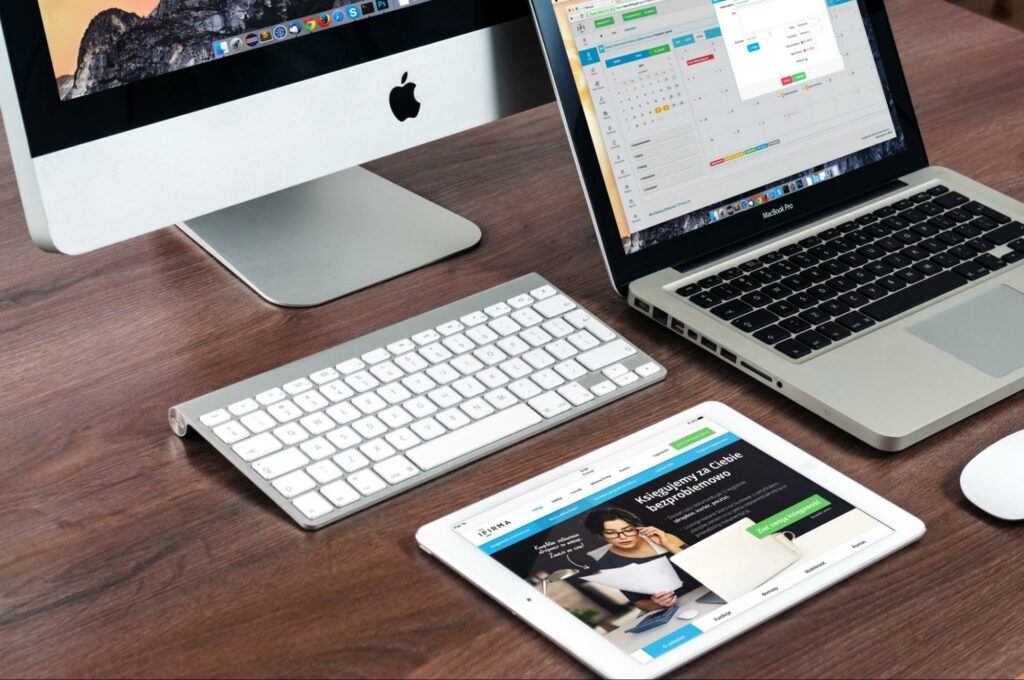 What's even better is that this information isn't gathered by chance. It's all done automatically thanks to advances in software development and big data tech, as we mentioned above.
Aside from convenience, personalization also helps to make your customers feel special. It improves their shopping experience. This means you end up with loyal customers who will return to your website. Their loyalty allows you to achieve higher conversion rates than ever before.
What's more, with hundreds of eCommerce stores rising to the surface every day, the competition has never been so huge. Personalization adds a sense of trust and security. It's giving you a competitive advantage that similar eCommerce stores might not have.
Finally, eCommerce websites that focus on personalization are also able to resonate more with customers across multiple platforms. This makes it much easier to multiply sales and make a valuable impression on customers in your industry.
How the market leader, L'Oreal uses personalization
Personalization is one of the key attributes for creating engaging and profitable user experiences in your eCommerce store. The more you tap into big data and use it to your advantage, the better you're able to personalize it. So it becomes easier to meet the specific needs of your customers.
Virtual try-on
Let's take L'Oreal for example, a world leader in makeup, cosmetics, and hair care. Their beauty consumer experience includes a virtual try-on from Modiface. As well as a customized beauty offering from Perso. These digital technologies allow customers to connect with L'Oreal's products without the need to visit their store.

This provides ultimate convenience and ensures all L'Oreal shoppers purchase makeup products that suit their exact skin tone. The same goes for desired shade, therefore reducing the number of refunds or complaints.
It also speeds up the shopping experience, giving customers confidence in their purchases. Rather than leading them to feel unsure and abandon their shopping cart.
Personalized website
Furthermore, based on your browser history and past interactions, L'Oreal's website can also determine the exact color of makeup you would require. Their website uses the data to provide personalized recommendations for your next purchase. This is an excellent example of utilizing big data to improve website personalization. Also great inspiration for content marketing.
According to L'Oreal, this type of automation and personalization is also helping them to build an even stronger community.  It also enables "create more opportunities for people to come together". This makes them much more than an eCommerce site, and an all-encompassing brand that caters to a wide target audience.
A notable example of personalization and community is L'Oreal's partnership with Armani. The partnership encompasses Armani's 30-minute video consultation with a brand expert. This makes their advice and beauty recommendations even more personalized. It multiplies their sales and consistently builds on customer relationships.
AI tools
Regardless of the nature of your eCommerce store, you can use digital tools too. These improve your website personalization and multiply your sales.
For instance, AI tools such as ZetaGlobal allow you to analyze customer data from multiple touchpoints. So that they can better understand specific user interactions. Insights such as these enable eCommerce stores to offer an appealing personalized experience. All that by offering suitable product recommendations. Just like providing a consistent user experience across both mobile and computer devices.

94% of companies agree that personalization is critical to current and future success. So if you don't get involved with upcoming trends now, you're essentially giving away customers to your competitors.
Smart techniques to utilize for website personalization
It might seem daunting at first, but personalizing your eCommerce store is pretty straightforward.
One of the most obvious techniques is by using cookies on your eCommerce site. Cookies are allowing you to retain login credentials. By using them you can easily identify which customers have visited your website before. In turn, you can use this data to provide a customized shopping experience.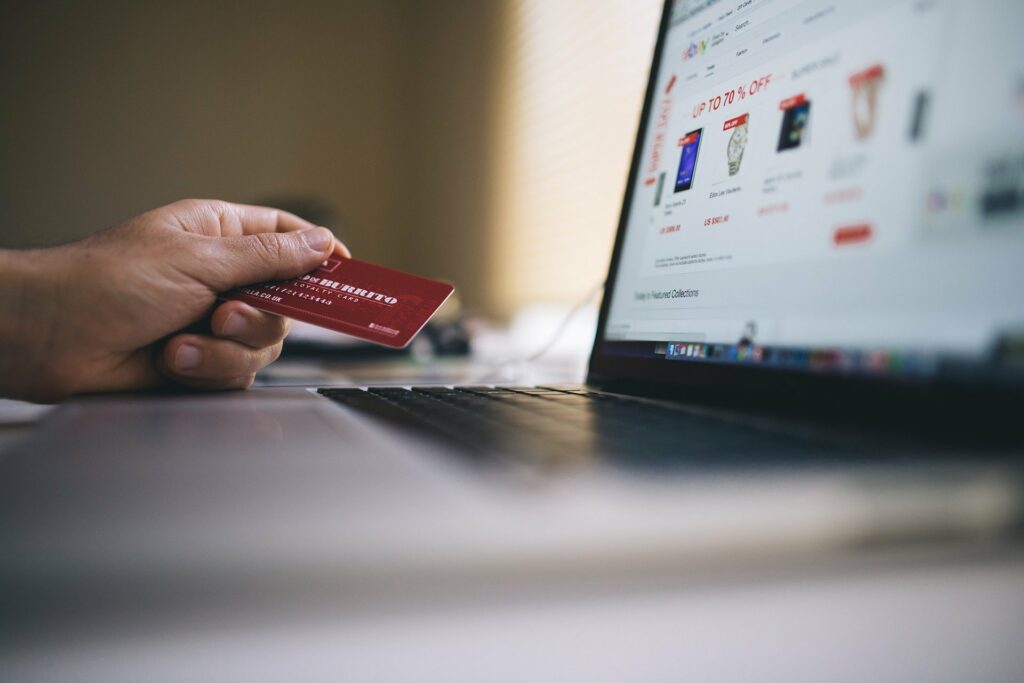 You can also offer personalized guides based on what your visitors have visited previously. It increases the chances of them buying more than one item. Not only that, but it adds an element of convenience. That is one of the main reasons people favor online shopping over visiting high-street stores.
In fact, according to Statista, ​​over two billion people purchased goods or services online in 2020. With e-retail sales surpassing 4.2 trillion U.S. dollars worldwide.
Particularly if you're in the fashion industry, allow your online visitors to see style guides and recommended sizes based on past behaviors. This provides them with a personalized wardrobe. If not, you can still learn more about your customers through quizzes on your eCommerce site. Then you can use the data to offer custom recommendations. 
You can also:
Personalize product pages based on location
Customize deals, banners, and offers to attract your customers at the right time
Run targeted email campaigns, using personalized video to improve click-through rates
Using sales automation also allows you to eliminate time-consuming tasks and speed up your processes using the software. Also AI, and other digital tools. The next few sections will discuss how you can harness the power of big data and AI together to achieve the best results for your eCommerce business.
What are AI and automation?
Sales automation comes in a variety of forms, and the most simple terms. It is about accelerating processes through technology that eliminates manual tasks and/or automates back-end work. In turn, sales and marketing teams can put more time and resources into the core of their business.
Today, technologies such as machine learning and AI (Artificial Intelligence) are at the forefront of many business operations. According to a study by Gartner, the number of enterprises implementing AI software grew an astonishing 270% between 2015 and the beginning of 2019.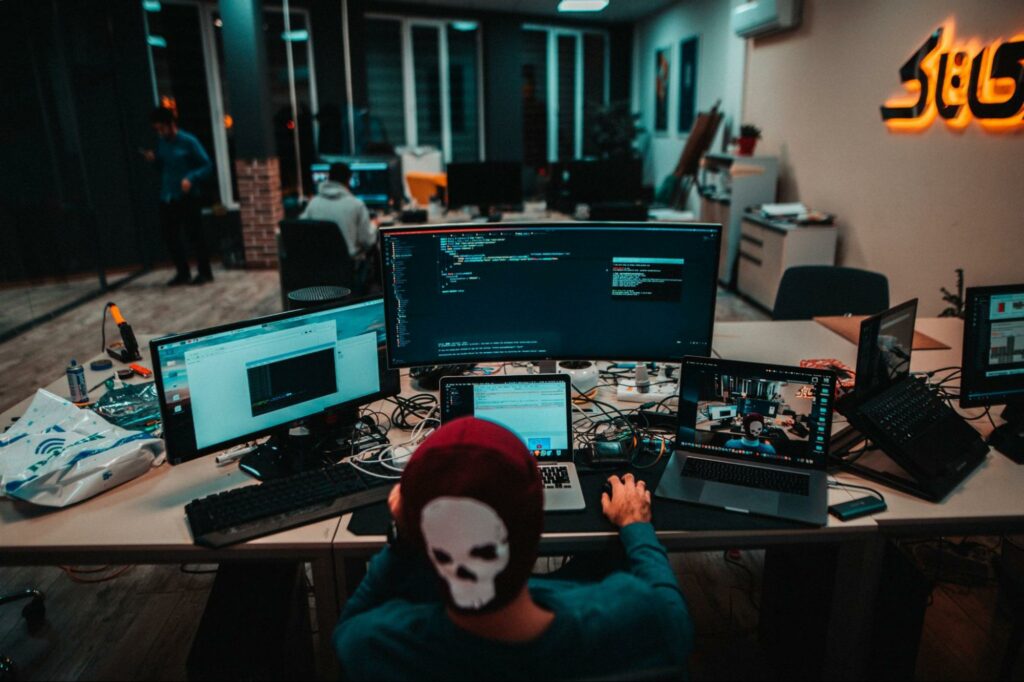 A significant benefit of machine learning is that it allows computers to improve themselves. They reach this through repeated tasks and algorithms. Thus acting as a backbone behind a lot of the systems used in digital marketing. It also allows these systems to "learn" from data, and make better decisions that humans may have missed.
With this in mind, the future of artificial intelligence in eCommerce is bright and shouldn't be ignored. Hyper personalization is the next frontier for digital businesses. This is where many touchpoints across the customer journey are personalized to specific people. Also enabled through advancements in big data and AI. 
The rise of chatbots and virtual assistants
Chatbots and virtual assistants are becoming more and more popular. It would be impossible to discuss AI and automation without mentioning their potential.
Online retailers are increasingly turning to chatbots and digital assistants. To provide around-the-clock support to their customers. Like personalized product recommendations, chatbots allow businesses to improve their customer service. They make id possible by managing multiple customer requests. Thus boosting average response time and increasing customer satisfaction. 
Chatbots are becoming more intuitive by being multilingual and reaching new markets. They are communicating with customers through various channels while maintaining a great level of consistency. All these happen without the need for human interaction.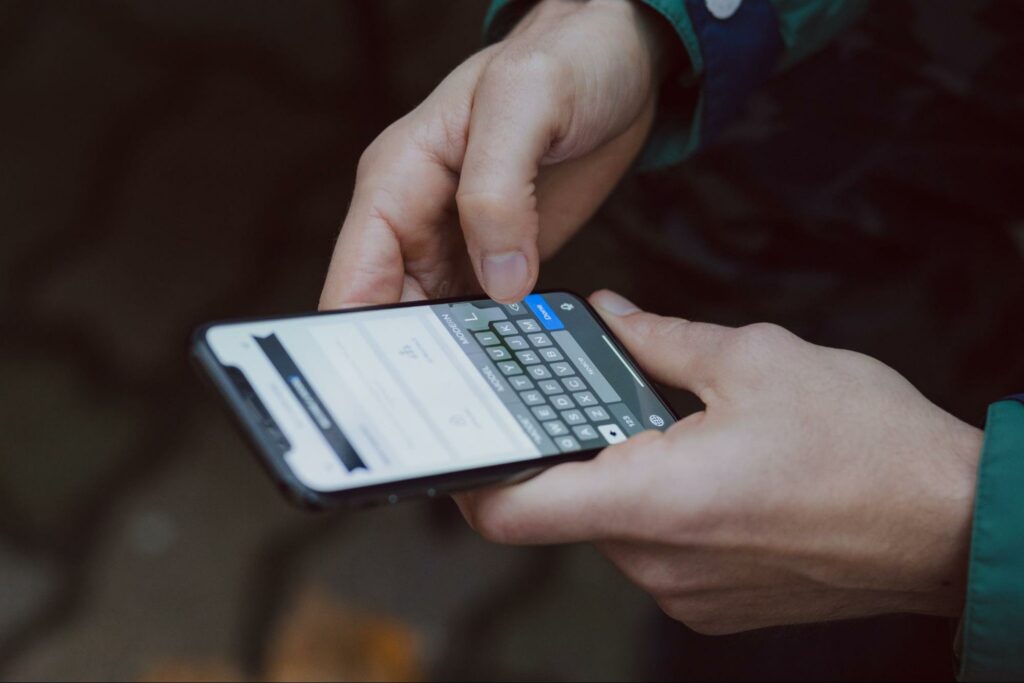 Sales automation such as creating email templates, reporting, and meeting schedules are useful. Unfortunately, they are often
underrated. Find the right balance of automation tools to speed up processes. So that you can focus on increasing sales can improve your business dramatically.
It's been proven that customers also favor their ease of use and consistency, as recent statistics show:
47% of users are open to purchasing items through a chatbot
56% prefer to use chatbots than call customer support
Utilizing AI to improve the shopping experience
The adoption of AI is important for various reasons. Particularly because it's transforming the shopping experience. L'Oreal's eCommerce store is just one example, but one of the major case studies in the world of eCommerce is Amazon.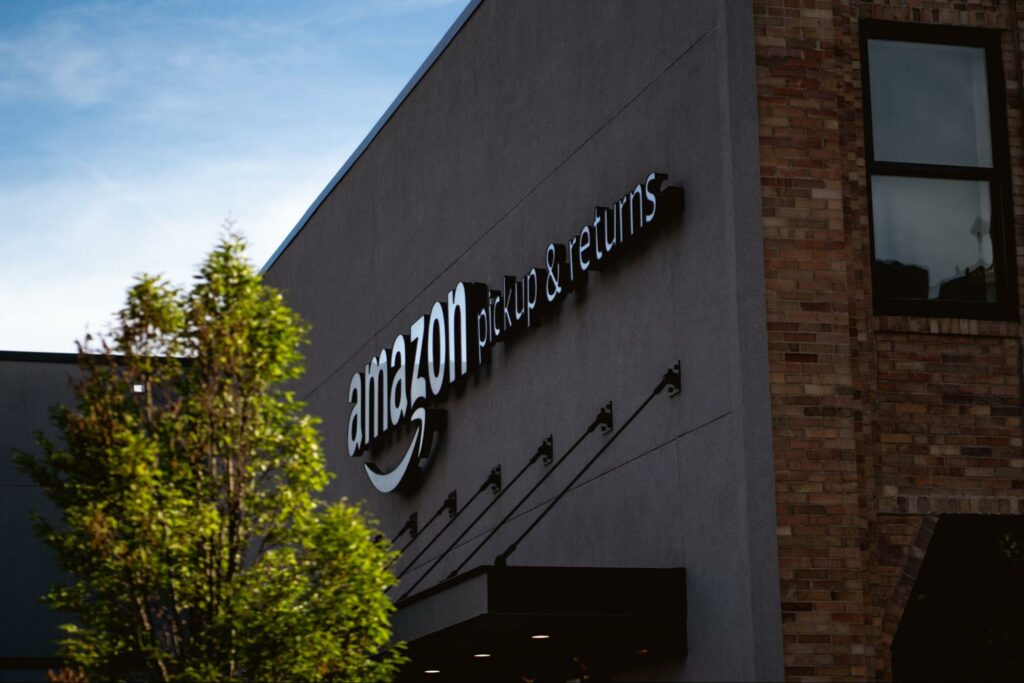 When you think of Amazon, you might think of the huge powerhouse where millions of shoppers purchase items online. Mainly due to speed and convenience. The truth is, AI and machine learning powers Alexa, the Amazon Go Store, and the Amazon recommendation engine.
Amazon uses machine learning technology to improve its product forecasts and tap into shopping trends. If you've been on your Amazon account recently, you might have seen specific products recommended for you. Especially under the categories 'Items, you've viewed recently' or 'Inspired by your shopping trends. 
This is exactly how Amazon has capitalized from machine learning. All by making personalized suggestions. It's based on your past behavior which, again, improves the customer experience.
According to Amazon, the integration of machine learning and AI at fulfillment centers make it possible for them to store as much as 40% more inventory. Thus allowing them to fulfill orders in one or two days.
You don't have to utilize automation to this scale for your eCommerce store. Although it's clear from this data that automation is so powerful it's taking over the industry.
Multiply your sales using these key techniques
Using website personalization and sales automation software to multiply your sales is excellent. On the other hand, you must remember some takeaways.
However, you don't want to get so caught up in the technicalities of AI and automation that you forget to focus on what your customers want. After reading our tips and taking advice on board, make sure to keep in mind:
As an eCommerce retailer, you want to create a personalized omnichannel experience. This is to ensure you remain consistent and can build trust with your customers.
The items or services you're selling and your processes are important, but it's equal to investing in elements. These can be high-quality content and design, especially when it comes to personalization.
Customers don't want marketing. Personal engagement is what increases their loyalty and influences them to go ahead with their next purchase.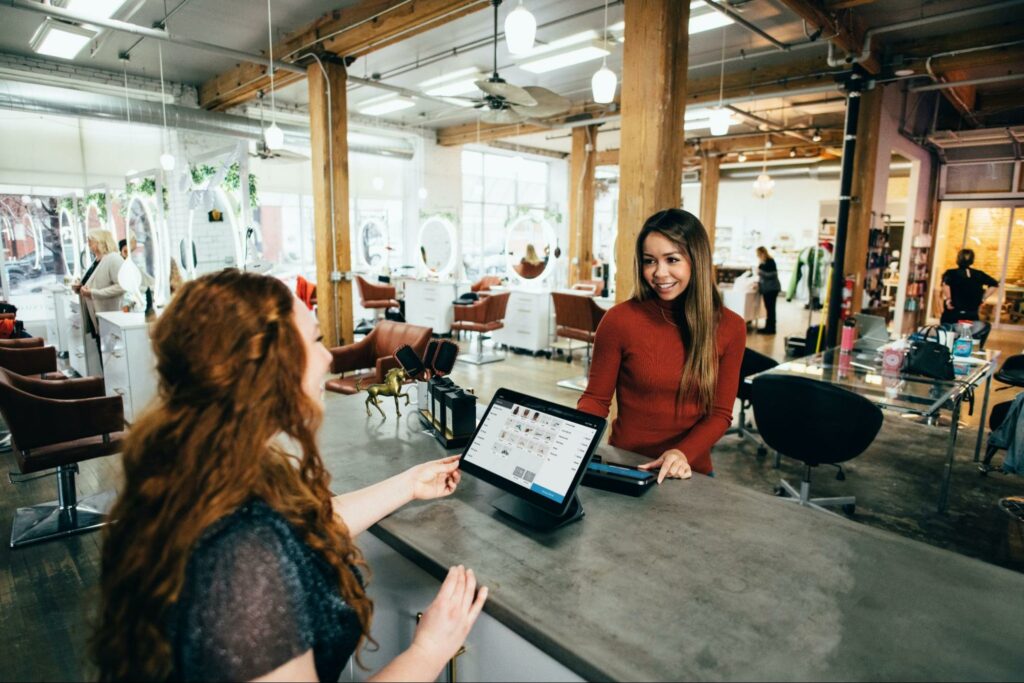 Harnessing the power of AI and sales automation
As highlighted above, website personalization and automation technologies are playing a leading role. Mostly in driving innovative solutions and customer experiences in eCommerce. They allow online retailers to strengthen customer relationships, increase click-through rates, and boost conversions.
Not only that but AI has been applied to everything. From optimizing the shopping experience for customers. Through enhancing product recommendations, and personalizing marketing messages. To improve warehouse logistics and supply chain management process efficiency. 
When it comes to retail today, you can't afford not to be utilizing these techniques. If you are considering how to implement website personalization or AI into your marketing strategy, this article should help to guide you in the right direction. Use our tips and multiply your sales.