Mobile apps are now a key element of any online business strategy. As per the top mobile application development company, an eCommerce mobile app is no longer an option but a necessity.
E-commerce app revenue grew by 22% from 2020 to $3.56 trillion in 2021.
The proportion of retail sales conducted through mobile e-commerce in the US was 7,3% in 2021.
E-commerce application usage and downloads have been higher since the outbreak of COVID-19.
But why are mobile apps so important for e-commerce businesses, and how can you build a mobile e-commerce app that's designed for success? Let's explore all this and even more in this blog.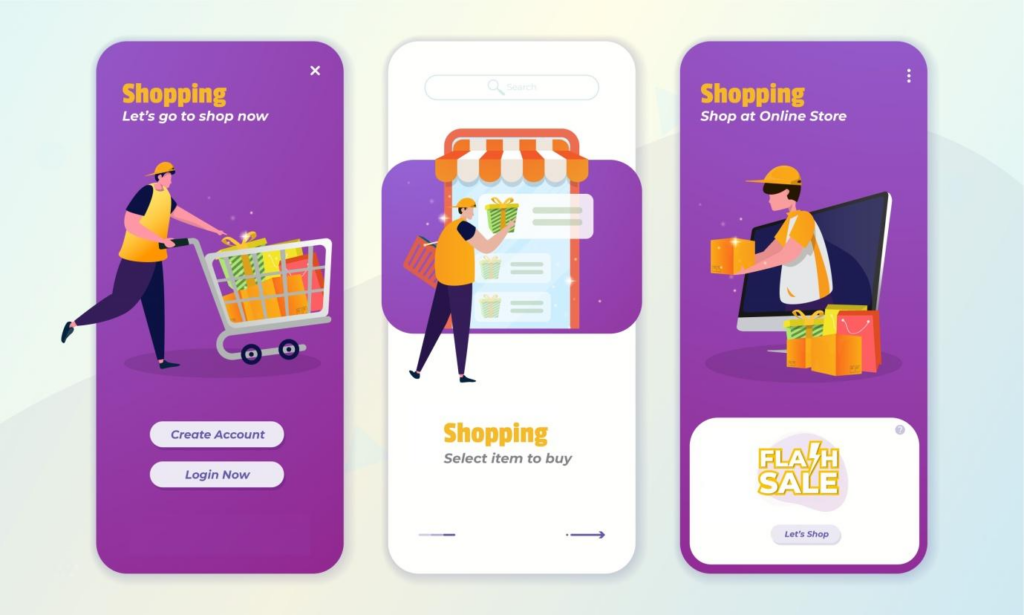 Business Benefits of E-Commerce Mobile Apps
The number of people using mobile devices to shop online has increased dramatically in recent years, making it imperative for businesses. There are many benefits to creating a custom application designed specifically for your business.
Improved Customer Targeting Capabilities
An e-commerce mobile application helps you better target customers. With relevant offers and content tailored to specific needs, you can promote your products to customers who are most likely to make a purchase.
Plus, you have access to tons of valuable customer data. You can track user behavior and better understand their purchase behaviors, as well as make a calculated guess about their future purchases. All these insights help you create very specific campaigns with guaranteed results.
Turn First-time Buyers into Repeat Customers
Yes, an eCommerce app can boost your brand presence. When someone downloads your app, it remains visible on their mobile screen all the time, which means you can keep them interested around the clock. By providing a tailored experience, you can easily turn first-time buyers into loyal customers. This not only increases sales and loyalty but also builds long-term trust.
Hassle-free Shopping Experience
Customers desire a smooth and convenient shopping experience. A mobile e-commerce application helps you streamline the buying journey. It makes product search and payment easier than ever.
Plus, you can communicate with your customers in real-time. Using push notifications, you can send alerts and reminders about big sales days, new product launches, and lots more. You can even recommend similar products they might be interested in. This helps build closer relationships with customers and encourages them to come back.
In-depth Customer Insights
For a business to succeed, it's important to know what its customers want and like. This can improve how the business interacts with customers and how they provide customer service. But how to gain customer insights that clearly make a difference? What are the ways to understand what customers are searching for on the internet? What marketing campaigns should you plan?
Simply build an e-Commerce mobile app. It gives you access to valuable information about customers' geographic location, purchasing habits, interests, and more. Using the data, you can better understand who buys from you and how they interact with your app.
Continuous Optimization
There are other benefits of customer data as well. The primary among these is finding products and services that are your USP. With a critical eye on what your target customers like or dislike, you can optimize the app's user experience with personalized recommendations and content tailored to specific user needs and preferences.
Plus, you can optimize features as well. If most of your app users are dropping off at the payment stage, then you can optimize the checkout process. And this is just one element-you can track and optimize a whole lot of other elements to ensure everything is running smoothly and efficiently.
Omni Channel Experience
With an application, your users will have a seamless shopping experience no matter how they access your online store. Whether they're shopping on their computer, tablet, or smartphone, they'll have the same look and feel as your store.
This makes it easier for them to navigate around and find what they want since it's all in one place. That way, customers don't have to try to remember what platform or device they used for certain purchases – everything will be in one location in the app, making it easy for them to reorder items or check out new ones without any fuss.
Increased Accessibility
E-commerce mobile applications make it simpler for customers to shop whenever and wherever they want by increasing accessibility to your goods and services. With the rise of mobile shopping, shoppers can explore and purchase things on the move, whether they're on their daily commute or resting at home. By doing this, you can potentially expand your audience and boost revenues.
Competitive Advantage
Having a mobile e-commerce application gives you a competitive advantage. It shows that you're willing to adapt to ways customers like to shop online. This can set you apart from competitors and attract new customers who are looking for a more convenient way to shop.
Improved Customer Loyalty
E-commerce mobile apps can help improve customer loyalty by providing a more personalized shopping experience. By using data and analytics, you can tailor customer-specific promotions, offers, and product recommendations. This can lead to increased customer satisfaction and repeat purchases.
Cost-effective Marketing
Apps can be a cost-effective marketing tool, as they provide a direct channel to communicate with customers. With push notifications, you can alert customers to new products, sales, and special promotions without the need for expensive advertising campaigns. This can help increase customer engagement and ultimately lead to increased sales.
Mobile Application Development Process
There are many stages to mobile application development. The primary among these are:
Planning, i.e., understanding business needs and user requirements
Designing, i.e., creating the mockups, wireframes, etc
Development, i.e., coding the application using tools, frameworks, APIs, etc
Testing, i.e., checking the app in action before the launch
Deployment, i.e., launching the application on the play store
It's critical to have a plan in place for mobile app development. Your strategy should cover the objectives, target market, features, and other details of your application.
Another key aspect is the user interface (UI) and user experience (UX). The popularity and success of an app can be considerably increased by having a well-designed UI/UX. While developing the UI/UX of your mobile application, it's crucial to keep things like usability, accessibility, and visual appeal in mind. Understand the user flow and how users will interact with the app.
Choosing the Right E-Commerce App Solution
Mobile apps can be of different types- web-based, native, cross-platform, and more. It's important to find the right solution that matches your business needs. You may also use pre-built templates, and it will save you a lot of time in building the application from scratch.
However, pre-built templates will not give you the same level of customization and features as a custom e-commerce mobile app built from scratch.
However, the choice should be made after considering key factors like the total development cost, the project timeline, and the expected ROI.
Choosing the Right App Features
Some features to consider for e-commerce app development services include:
Easy Navigation: A mobile e-commerce application should make it easy for users to find what they're looking for.
Multiple Payment Options: Your app should support multiple payment solutions to make it simple for users to complete transactions.
Push Notifications: A must-have feature to keep your users engaged and returning to your application.
Social Media Integration: This helps you create awareness, collect feedback, and promote your products and services.
Product Reviews: Allows your buyers to post product reviews can boost customer interaction, and give your company insightful feedback.
Wishlist: Conversions can be increased and the user experience enhanced by allowing customers to add goods to wish lists or save them for later.
In-App Chat or Customer Support: Customer satisfaction and loyalty can be increased by giving them a simple option to get in touch with your customer care team or highlight issues within the app.
UX Considerations for E-commerce Mobile Application Development Solutions
When designing your mobile e-commerce app, it's essential to consider the user experience. Some considerations include the following:
Load Time: Customers hate waiting. That's why your app should load quickly to provide a seamless shopping experience.
Mobile Responsiveness: Your application should look and feel perfect across all device types-irrespective of the screen size.
Clear Call-to-Actions: The call to action should be clear and concise. They should leave no room for guesswork and make the shopping process smooth.
Personalization: You must make the shopping experience personalized. With targeted recommendations, promotions, and content, you can boost engagement and conversion rates.
Social Proof: Adding elements like customer reviews, ratings, and social media shares can help establish credibility with users and boost sales.
Visual Appeal: To provide a good first impression and improve the user experience, your app's visual design should be appealing and true to your brand identity.
Security: Your app should prioritize security measures such as secure payment processing and data encryption to protect customer information and build trust with users.
Promoting Your E-commerce Mobile App
The mobile e-commerce space is highly competitive. It's important to get the word out and gain eyeballs as quickly as you can. Without a detailed promotion plan, your app will most likely get obsolete within a few months of its launch.
Here are a few tips you can follow:
App Store Optimization: Make your application visible on the app store. Use relevant keywords, clear titles & descriptions, request user ratings & reviews and use backlinks to drive traffic to the store.
Social Media: Don't underestimate the power of social media. Get in touch with influencers in your niche and collaborate with them to increase brand awareness and attract new customers to your app.
Paid Advertising: Paid advertising can be an excellent way to reach a broader audience. However, ensure that your ads are engaging and catchy. Optimize them based on the initial response from your target audience.
Referral Programs: Provide incentives like discounts or awards to existing users who refer their friends and family to your application. This could boost downloads and promote sales.
Working with a Top Mobile App Development Firm
Building top e-commerce mobile application development solutions would require a whole team of experts-developers, designers, project managers, testing experts, and more. This can be a challenging task if you have no prior experience in mobile app development.
That's where working with a top mobile app development company in the USA can make the process a breeze. With an experienced technical partner by your side, you have the time and resources to focus on other key areas such as marketing, partnering with sellers, collaborating with influencers, and more. In fact, some technology partners take care of the app promotion aspect as well.
An app development company can assist you in developing a mobile app that not only looks fantastic but also offers your customers a flawless purchasing experience.
Plus, you will also get continuous support and maintenance to guarantee that your app is always updated and operating efficiently.
Examples of Successful E-commerce Mobile Apps
Some examples of successful e-commerce mobile apps include:
Amazon: Amazon more or less dominates the mobile e-commerce space. The mobile Amazon app provides a smooth shopping experience with tailored recommendations, simple checkout, and more.
Walmart: Walmart is another big name in the e-commerce space. App users can shop for a wide variety of products, including groceries, electronics, and clothing, with features such as reordering, last-mile delivery, and in-store pickup.
Wayfair: With features like tailored suggestions, augmented reality space planning, and simple checkout, Wayfair's mobile app makes buying furniture and home decor a unique experience.
Cost of Developing an e-Commerce Mobile App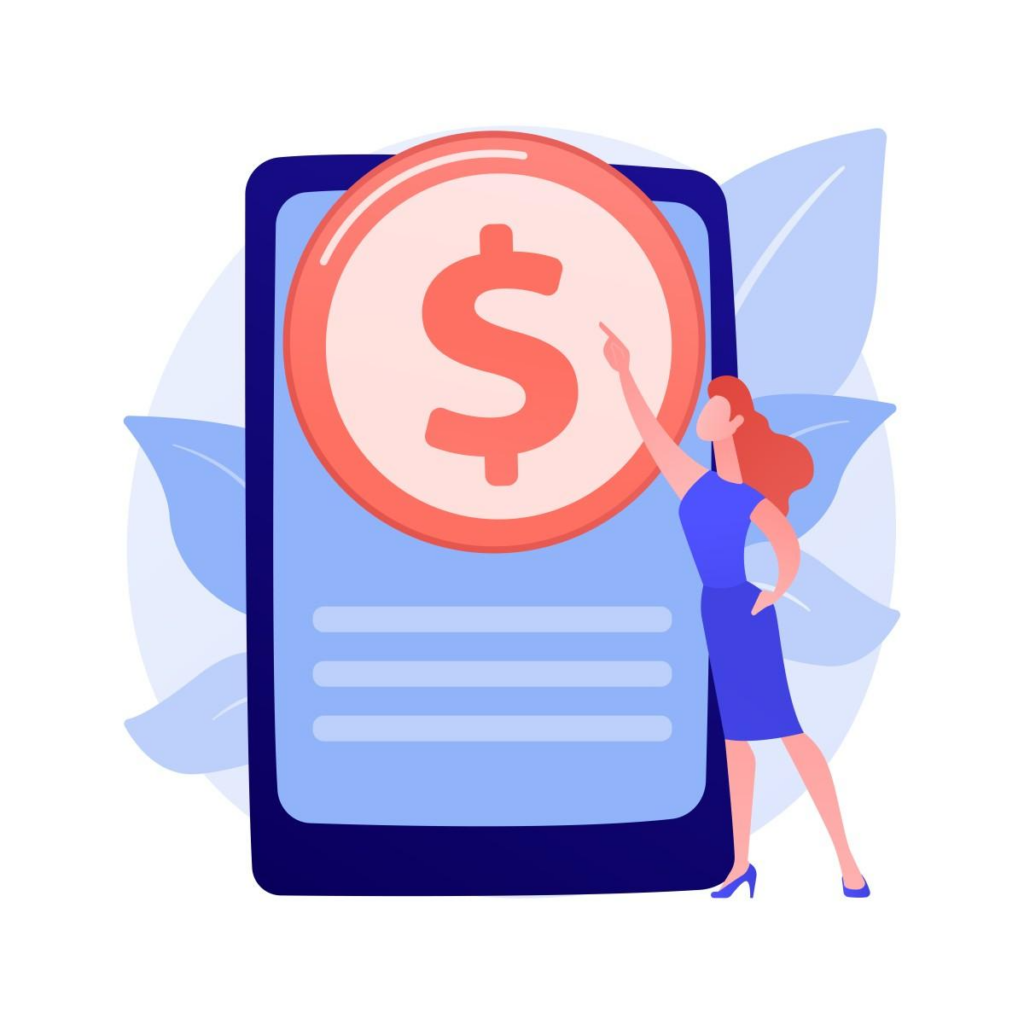 It's always hard to put a price on app development costs-especially for an e-Commerce mobile app that will have tons of features, functionalities, and product pages. Cost can depend on other factors as well. These include cloud services, updates, security patches, etc. It's essential to budget wisely and work with experienced developers to ensure a successful launch.
How to Hire a Mobile App Development Company? – Tips and Strategies
Building a mobile app requires expertise, experience, and a team of professionals. Unless you are in the business of building mobile apps, building a mobile app can be daunting and resource-consuming.
That's why businesses prefer to outsource either app development needs to a mobile app development company. But finding the right company that fits your needs and e-commerce business type is not easy. Here are some tips and strategies to help you hire the right mobile app development company.
Define Your Requirements
The first and very critical step is to define your needs. Get a fair idea about the kind of e-commerce app you need, as well as its features, functionality, and target market. You can find the right app development company if you have a clear understanding of your requirements.
Check Their Portfolio
Once you have created a list of your most likely app development partners, start by reviewing their portfolios. Get an idea of the types of apps they have developed in the past and their level of expertise. Have they developed apps similar to yours? If yes, then evaluate their quality of work as well as how successful those apps have been.
Read Reviews and Testimonials
You can learn a lot about a mobile app development company's professionalism and quality of work from previous clients' feedback. Get in touch with them by visiting their website, social media channels, etc. Inquire about the experience working with a particular company, the quality of code, the post-launch service, communication and customer support at large,
Check Their Expertise and Experience
Make sure the mobile app development company you choose has experience in developing apps for your platform, such as iOS or Android. Also, check their team's expertise, including developers, designers, project managers, and quality assurance testers.
Communication and Collaboration
Ensure that the company you hire involves you in every stage of the app development journey. There should be a proper communication channel in place. Some of the top mobile app development companies in the USA assign dedicated project managers who are open to collaboration and willing to work with you to achieve your goals.
Cost and Budget
Last but not least, determine whether the cost estimates are consistent with your company's expectations and goals. Consider things like the quality of the work, the experts provide, and the customer service. Check that the project's pricing is in line with your budget and that there are no hidden fees.
Conclusion – Why Your Online Business Needs an E-commerce Mobile App?
The future of e-commerce is mobile. People today prefer to shop online using their mobile phones. That's why an e-commerce website alone cannot take your business forward. You need to offer a unique shopping experience that fits seamlessly on your customer's mobile screens.
A mobile e-commerce application has all the elements to maximize your online business's potential. From improved customer service to increased customer loyalty, the benefits of an app reach far and wide, creating a more engaging and interactive shopping experience.
With the help of a reliable mobile application development team, you can launch a mobile e-commerce app that's tailored to your business's needs. From customizing the layout and design of your app to creating a secure payment system, an experienced team can build an app that meets all your objectives and expectations.
About the author
Julie Aplustill is a renowned content marketer from California, United States, associated with Closeloop Technologies – a custom e-commerce mobile app development and software development company in the USA. She also loves to share her views on the latest digital technologies, web development trends, and augmented reality and prefers diverse niches.