Shopify is an outstanding platform to streamline your business, yet you need to reconsider your content strategy for attracting more visitors to your store. It is interesting to note that around 90% of overall businesses strategize content marketing as a priority in marketing and business growth tactics. Also, when you offer high-value content with relevant information, then it is more likely that your target customers will visit and take action, meaning more sales! 
As per research, 90% of digital consumers are more satisfied with receiving informed content on a business and are likely to give it a visit. Content marketing is beneficial for both sellers and consumers. Hence, optimizing it with the right tactics will bring you guaranteed traffic and sales. 
If you are not convinced just yet, then check out how Robbie Richards boosted traffic on his site to 272% in just within a month by optimizing his content and advertising it to the right audience. 
Now, let us move ahead to see why eCommerce brands need to optimize their content strategy and how content optimization can draw in more traffic to your Shopify marketplace: 
Why do E-Commerce brands need a content strategy for their online store?
Content marketing is a process where brands build authentic, high-quality, and to-the-point content for their potential customers. Such content is prepared to be appealing to the needs and expectations of customers. Also, it addresses the problem areas of customers with particular products or services. 
Hence, in place of putting efforts into hard-selling, brands focus on soft selling strategies. They do it by offering required information about services and products to improve engagement and reputation in the market.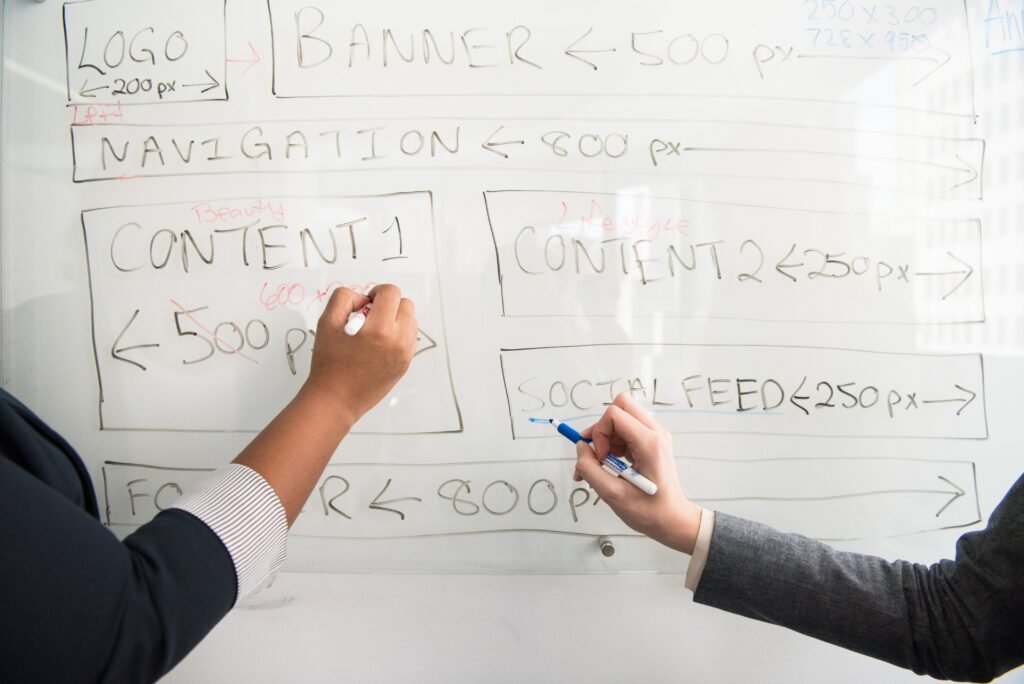 The ultimate objective of gaining such engagement is to convert visitors into regular buyers of your products. As per studies, only 33% of traffic returns to a site after making their purchases. Hence, it makes the need for optimizing content strategy even more. With optimized content marketing, you can: 
Attract new traffic to your eCommerce store.

Build trust among consumers.

Drive important conversions.

Bring more revenue from multiple channels.

Showcase High-quality content that will be an evergreen benefit to your store. 
Here we will look at three sections that you'll need to work on to optimize your content strategy to drive maximum traffic to your Shopify store:
Section 1: Process of creating and planning high-quality content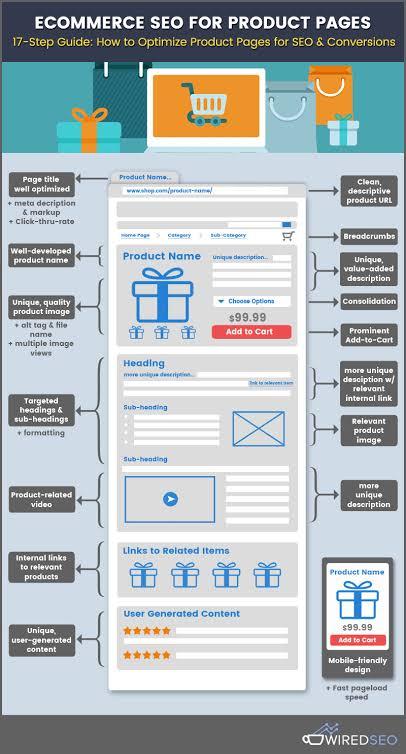 In this section, we will look into how to create valuable content for your products and services. Also, we will assess the right balance between content creation and distribution. 
Content Auditing
In content auditing, you need to collect and inspect data and information from the website, such as landing pages, product descriptions, and so on. Your content needs to appeal to the target consumer base and speak to your customers' persona to increase traffic. 
For this, make a detailed note of your buyers' persona and examine it thoroughly and make a comparison list with your previous sales. For example, you can compare based on which content and channel bring you more traffic. 
If you want to create perfect targeted content, you need to know your audience intimately. Hence, ensure that your content aligns with your current consumers' requirements. 
If you detect a broken link between your current buyers and the audience you want to target, then choose only one of them. After selecting the one type of buyer persona, you can make a much better content marketing strategy. 
Understand that along with auditing your Shopify store, auditing advertisements, banners, emails are all a must as well. It implies that everything that interacts with your buyers must be highly targeted. 
Finalizing a content calendar
Update your content calendar to streamline your marketing tactic. Maintaining a calendar also helps eCommerce brands in staying focused on their sales goals. Furthermore, your content will be in line with your eCommerce objectives. 
The calendar is beneficial in planning ahead of time, as well as it checks whether your content is following the scheduled time. 
Moreover, an efficient content calendar lets you keep up with multiple topics based on your store promotions, campaign, etc. we advise you to formulate your content calendar beforehand. Make sure your content strategy is on track fulfilling all the marketing techniques that your calendar has. 
As per Econsultancy, 100% of eCommerce brands that were participants of their survey say that increased revenue is one of the advantages of content marketing. Additionally. up to 60% of online selling brands agree their store engagement is rising after following the calendar. 
Hence, we can deem that eCommerce stores can get the advantage of serious ROI for online stores by putting resources into content marketing. Further, this will help you in converting important consumer leads into regular customers.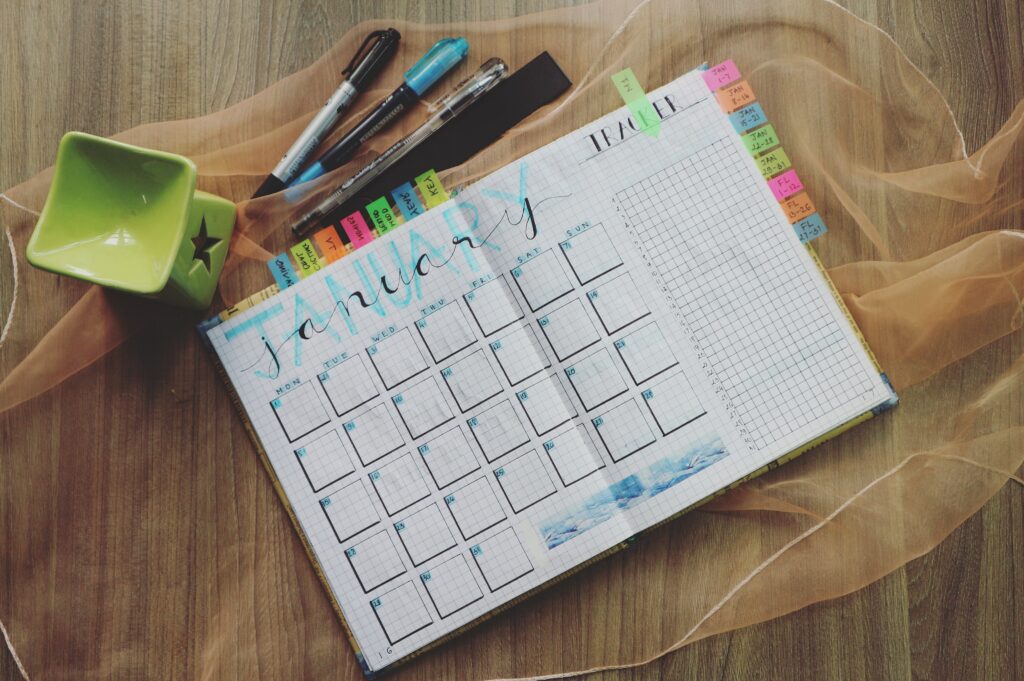 Follow an efficient eCommerce content planning
 Effective content planning will let you reach your target audience in no time. However, you need to follow your marketing plans to get success consistently. Hence ensure that your strategy covers the below-given factors: 
Expectations: What do you expect from publishing your content online. 
Creation: What type of content you are willing to create to best suit your business. 
Distribution: Platforms you will be using to distribute your content. 
Result evaluations: Set up some parameters to evaluate the results of your efforts. 
Open-ended content creation 
We advise you not to limit your content to just one format. Strategizing your content in an open-ended format is the best decision. For this, you need to put all the resources you have at work. As an owner of Shopify online store, you should be producing content in different forms. It could be in the form of videos, infographics, how-to guides, blogs, or case studies. 
Let us see some of these formats that'll help you in driving more traffic: 
It is an essential part of any content marketing strategy. It helps build business-consumer relationships, generate leads, and be among the top list whenever a consumer searching for products or services you sell. You need to use SEO to be more visible to your target consumers. 
As per a study by Wolfgang Digital, nearly 65.0% of overall traffic on eCommerce stores comes from Google's organic traffic. This is because most digital consumers like to get informed about products through the internet. 
In fact, as per the data from Think with Google, around 51% of online users discover online stores or new product launches through the internet. 
Authentic images of products: 
Humans are visual, and offering them to see what type of products, their size, and quality you are selling will make them take action. Or at least check them out. Hence, make sure you are using images that justify the value of your products. 
This format is one of the best-known ways to engage and drive traffic to online shops. 
You can add product descriptions in video form on your landing page. Additionally, adding video testimonials of your happy clients will surely make an impact on visitors to your store. You can hire freelance video editors and graphic designers who can present your products in an attractive way when anyone visits your website. 
These studies say that the involvement of video on an eCommerce web site's landing page boosts the conversion rate to 80%. Furthermore, a Renderforest survey states that 78% of website owners retained more visitors in their stores after using video content to showcase their products.
Product reviews and guides: 
Online buyers are keener to learn everything about a product before buying it. Hence, providing them detailed descriptions and product reviews on your site will make them stay longer on your store browsing different products. Also, offering them how to use products/services will be more convenient to them. Eventually, it increases the chances that they'll end up buying from you. 
Showcasing consumers testimonials:
Your existing customers can be advocates for your business and help you bring more traffic to your Shopify store.
. Request your loyal customers to tell their experience with your brand and display their statements in a testimonial section of your site, Google My Business, and other social channels. Don't forget to take their permission first. 
Write good content regarding new product launches, discounts, offers, convenient delivery options, as well as follow-ups. Be in consistent contact with your customers to build better relationships.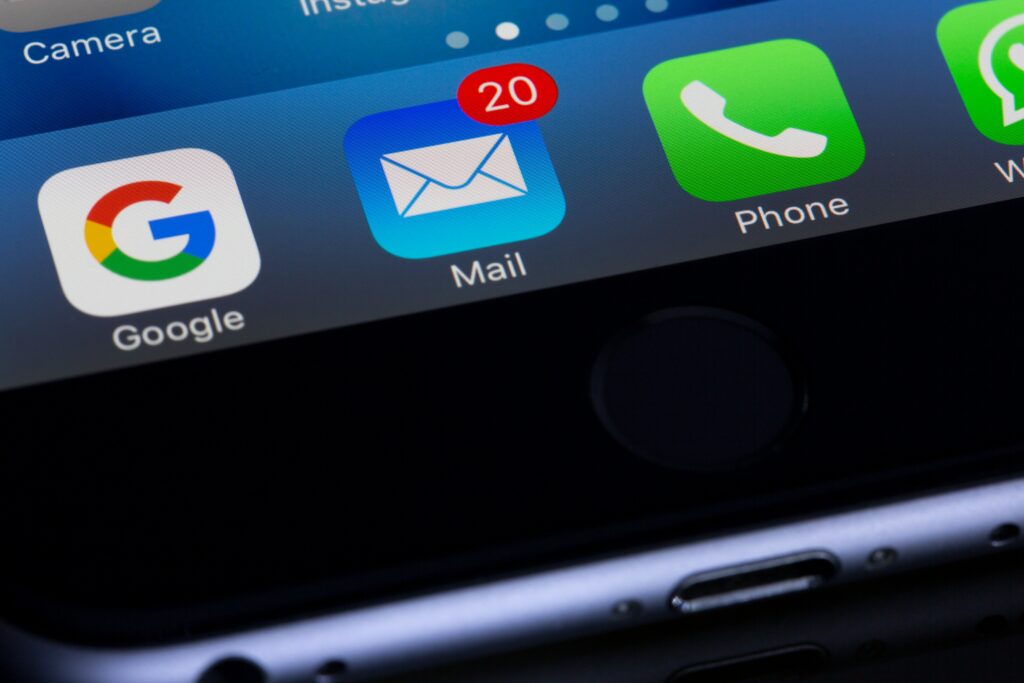 20% creation and 80% distribution
One of the best strategies to optimize content strategy is by following the 80/20 rule. This implies that you need to put only 20% effort and time into creating your unique content. And then spend 80% of your efforts to promote and distribute it throughout your targeted channels. 
Yes, it is indeed essential to make content to the point. But what would be the use of all your creativity if your content is not reaching the right audience. 
There are many ways you can distribute your content. Some of them are:
Through your email lists

Using online forums that you are present at.

Question and answer sites like Quora

Contacting influencers to promote your products

Facilitating paid promotions
And the most effective one is social media sharing. We will look into this method later in the article. However, you must be careful about which type of content you share and which type of channels. It is vital because mismatching content and sharing platforms will make no sense in the end. 
Section 2: Sharing your content on social channels 
Now that you are all set with your unique and high-value content, next you have to share it in the proper manner and to the right channels. 
Determine in which channels your potential buyers spend most of their time.
For this, you can use analytics tools such as Google Analytics to get insights into your business and products. However, here is the overview of what kind of content you can share across different social media channels:
Instagram
Instagram's audience is more visual than any other social media space. So, it would be great if you use all the attractive images of your products on Instagram to show off your brand in the best way. 
Twitter
For your text-driven content that is more instructive and informational, Twitter would be the best place to share. Here, you can share a short description of your products reviews, client testimonials, or content of your or your eCommerce website. Ensure to add a link to your store along with the description and ask Twitter users to check it out. 
 Facebook
Although Facebook is a comparatively older social networking site, they have been consistently developing their brand. If you want to offer timely feedback or a quick guide on using your products, Facebook facilitates live video sessions. 
 Pinterest
It is a platform where everything is visual; hence creating high-quality image-based content such as infographics or appealing pictures of your products will draw in the target audience to your business. 
The best thing about Pinterest is that with every image you post here, you can put a link to your Shopify store in it. And, every time a user clicks on the image, they will be automatically redirected to your eCommerce shop. Hence, there will be a significant increase in traffic.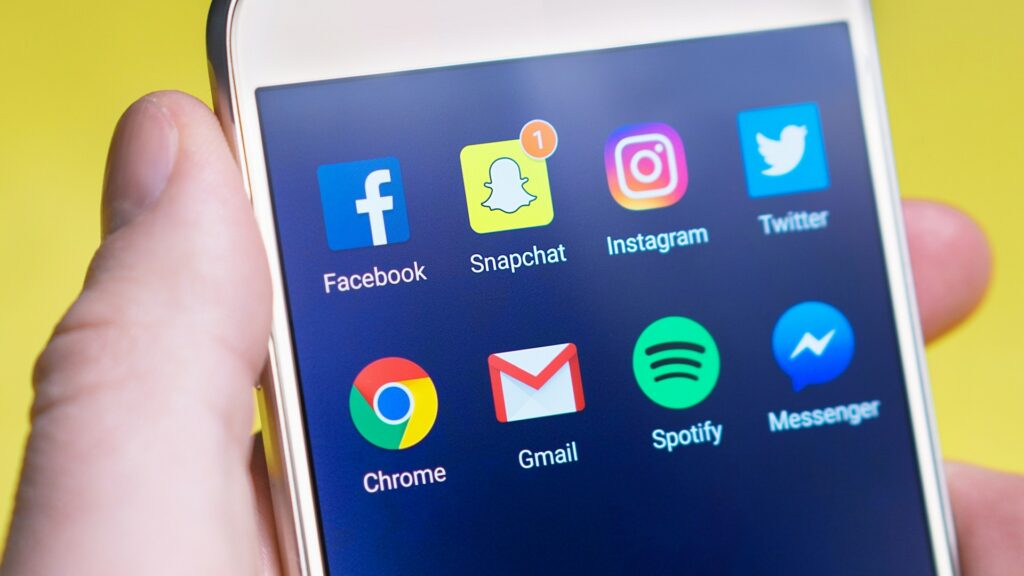 Section 3: Making your content shareable
Once your Shopify store starts to get good traffic, you need to make sure your customers become your business's advocates.
For this, you need to provide them with enough value to make them revisit your store whenever they need to buy your niche products. Or even better, they might feel the need to share your content and products with their peers. Hence, it would help if you made your content user-friendly and easily shareable. 
Here's how you can do it:
 1. Facilitating easy sharing of your content:
If you have a blog or a product description section on your Shopify website, then make it easier to share for visitors and customers. For this, you need to embed a social sharing plugin in your website and enable share buttons on the site's pages. This will be convenient for your customers if they want to share your products with others.
Additionally, you can Quick Response codes where customers can scan the code and get all the information about the product embedded in it. 
Here's how you can use QR codes to boost your content strategy: 
Embed a link to your online store's signup page to your custom QR code. 
Offer promos and discounts through specific QR codes. Customers can simply scan and claim their rewards or discounts on your products.
While setting up QR codes for your content marketing, make sure your customers receive a direct CTA. Meaning customers should not get confused about what action they should take with your QR code. Make your unique CTA-driven QR using a QR code generator that matches your marketing strategy. For example, Scan me, Contact us, Follow us, Buy now, etc. Use any reliable QR Code generator that can satisfy your needs.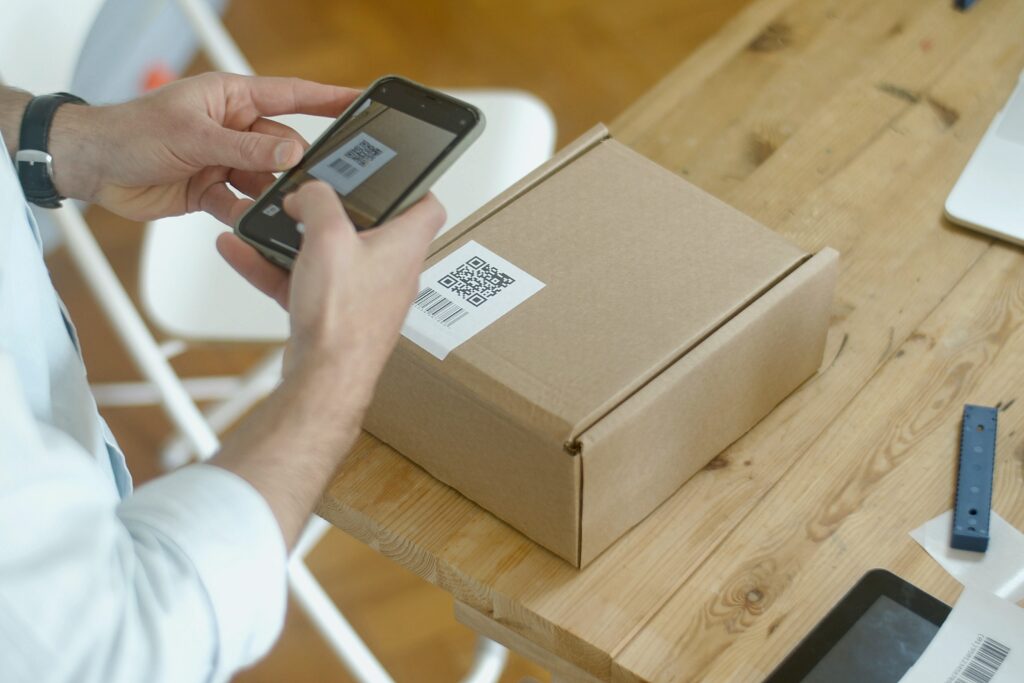 2. Setting up a webinar
Providing an interactive webinar can be a good push for your traffic. Also, you can record it and make it available on your website's page so that people can watch it later whenever they want. After your visitors sign up for your webinar, ask them to share it with their social handles if they find it useful.
Also, you can offer rewards in the form of discounts to customers who share your content. Eventually, it will bring more traffic to your store.  
Conclusion
Every seller wishes to drive considerable traffic in their store, whether online or offline, to boost sales. Maybe you have done everything right in setting up your Shopify store, but you don't see the required number of visitors to your site compared to your efforts. Or maybe your store experienced growth for a few months, but now it's linear. Whatever the circumstances are, it is always good to try out different tactics to maintain your developing business. Hence, to achieve this, you need to optimize your store through various methods, and content marketing with a smart strategy is one of them.
Author Bio
Akshay is a digital marketer and a startup enthusiast exploring the myriad avenues of everything marketing. At Beaconstac, he enables companies to bridge the gap between the physical and digital worlds through the use of custom QR codes.