In a sense, usability testing is like reviewing a designer's "draft" through one or more usability testing methods. This phase is critical to a product's development because it allows bugs to be discovered and fixed. Tests for usability ensure a complete and optimal solution that meets target audiences' needs.
Unfortunately, some designers still skip this step because of a lack of time, resources, or, frankly, money. The truth, however, is that in the long term, testing saves all this plus customer-related issues, like rage click or JavaScript Errors.
What is Usability Testing
In usability testing, real users evaluate digital products' usability and intuitiveness. The process includes assigning tasks to observe users' operations and interactions, identify weak points, and verify the solutions developed.
Usability testing can be conducted at any point in product development. It is highly recommended to do this before a product is officially released. UX tests are often said to be investments, not expenses. By implementing them, designers save resources for the development, maintenance, and advertising of their products.
The Purpose of Usability Testing
To put it simply, usability testing aims to enhance user experience. No matter which usability testing methods you apply, there is a single purpose: to understand whether your product is user-friendly and enjoyable. In brief, it is a user-centered assessment of a web product's readability, content quality, aesthetics, and functionality.
Usability testing, for instance, determines whether specific images and fonts are appropriate, if any distracting visual elements exist, etc. Based on the test results, UX and UI designers can make the necessary changes.
Why Usability Test?
Well, usability testing gives designers the chance to look at their creations through their users' eyes. That is something of great value. It is common to get lost in the technicalities associated with product development that you may overlook some important points. Usability tests can offer you a fresh perspective in those circumstances.
Elements of Usability Testing
When it comes to usability testing methods, there are lots of variables. However, three elements are an integral part of it:
Facilitator
The facilitator (or researcher) is the person who is in charge of the testing processes. They assign tasks to the test participants. It's their responsibility to ensure the process runs smoothly and all possible participants' questions are answered correctly.
During the testing, the facilitator thoroughly observes participants' behavior—from concrete actions to verbal and non-verbal expressions. All this information is collected for further analysis. The facilitator needs to refrain from showing bias and giving any personal opinion and unnecessary comments that might jeopardize the usability testing.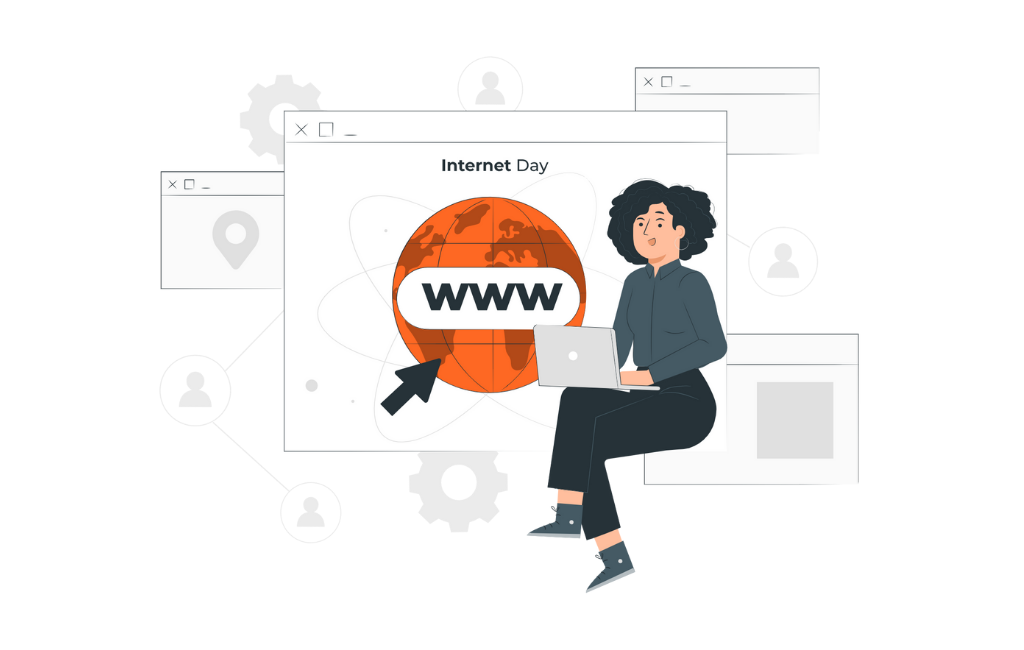 Tasks
The tasks are real-life users' actions while using the web product. A usability test should follow clear instructions in order to provide accurate results. The facilitator either reads the tasks or gives the participants a written task list.
Depending on the selected usability testing methods and previously done research, there might be open-ended or very specific questions. The sentences must be properly structured, with no room for further interpretation left. To make sure everyone's on the same page, it's a good idea for the participants to read the tasks out loud and the facilitator to respond comprehensively to follow-ups, if any.
Participants
Choosing the right participants ensures that the information you receive from the test is relevant to you. In this regard, you should consider three main criteria:
Participants must already be familiar with the product/service; ideally, they use it in real life.
They must have basic knowledge or experience with similar products.
They should be as close related to your focus group as possible regarding needs and interests.
In any case, it's quite important to test with different prospects since different people will have different opinions on what is simple to use and what isn't.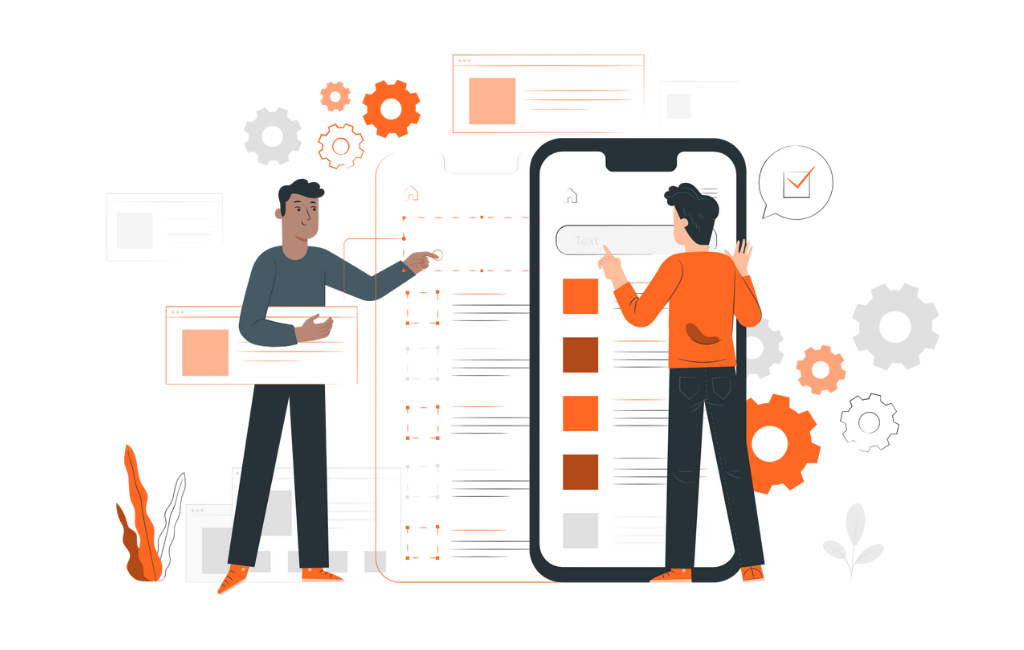 Usability Testing Examples
As we've mentioned earlier, usability testing can be done at any point in the development cycle. Here are some real-life examples of usability testing, with each of them running at different stages:
Early-stage
ElectricFeel offers a mobile app for riders to rent vehicles and a system for mobility companies to run daily fleet operations. Their team aimed to improve the rider activation process by reducing the time between registering and taking their first ride.
They used open questions to generate a conversational atmosphere, allowing users to share their thoughts when activating riders and thus providing valuable insights into the interface's fundamentals. They used an example question: "Are pictures or text more important to you?" Testing revealed people scan pages, search for names, and check images, revealing picture ID should be on the left, not right, despite previous assumption.
Mid-stage
Typeform is a popular online form and survey maker. The company wanted to achieve higher survey completion rates, so they developed the Drop-off Analysis feature. Using Figma, the team conducted remote usability testing to test assumptions about its design.
They asked generic questions like "Tell us what you understand about the information on this page" and more specific ones like "What do you expect to see here?". This approach allowed Typeform to gain valuable qualitative feedback. The key finding was that people were more concerned with the percentage of respondents dropping off at each survey question rather than the total number.
💡 Pro tip: Create effective Surveys with Capturly's new feature! Benefit from its user-friendly interface, quick setup, and profound insights.
Final Stage
Movista, a workforce management software, is launching a new communication feature for in-store and field communication. Their usability testing approach includes testing a prototype with a clear navigational goal, asking participants how it went, and asking questions to see if the design matched users' expectations. Such inquiry was "What options would you expect to be available in the menu on the top-right corner of the message?".
Additionally, the team asked participants to share their final thoughts at the end to avoid skewing the test results. Based on the insights gained from final results and feedback, Movista has moved the step of selecting a recipient earlier in the process.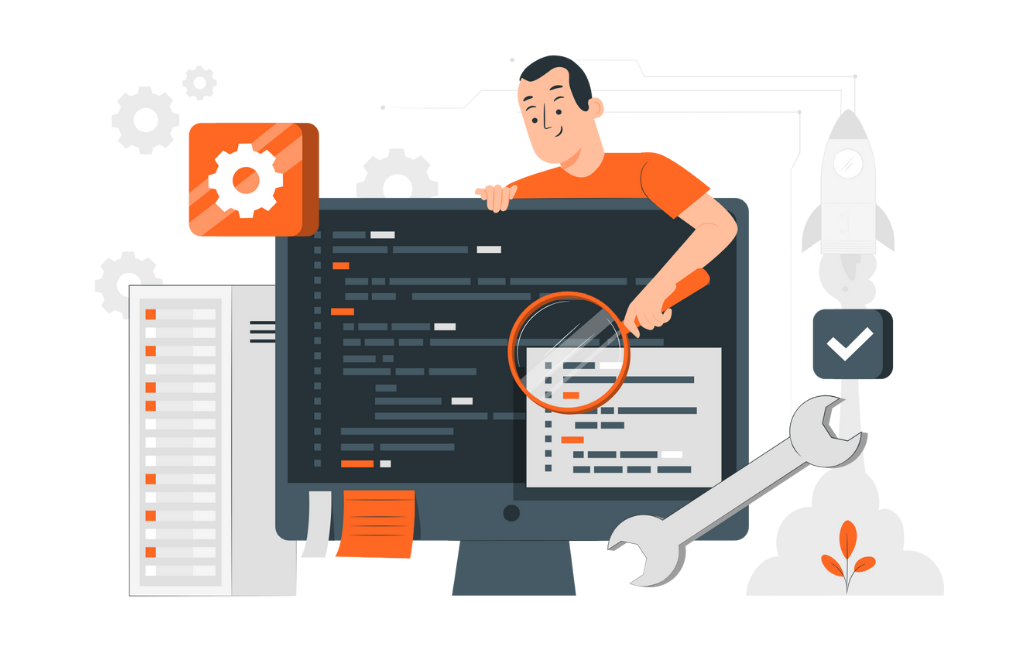 Usability Testing Methods for Designers
Designers face many challenges while creating a high-quality product, including choosing a method for usability testing. There are various factors to consider and loads of approaches to choose from.
Here we've compiled a list of the nine usability testing methods that every designer should make use of:
Expert Review
That's among the most reliable usability testing methods available. B2B companies that can hardly hire a sufficient number of test participants might find this an edible alternative.
It involves evaluating a product's usability by UX experts at any stage of development. Expert reviews can be helpful for assessing existing websites as well. It's good practice to engage more than one expert in the inspection.
In addition, experts often discover design and interface problems that could go unnoticed in standard tests with target audience representatives. Testing by experts saves time—they have a keen eye for details. While reviewing a product, they know very well what to look for.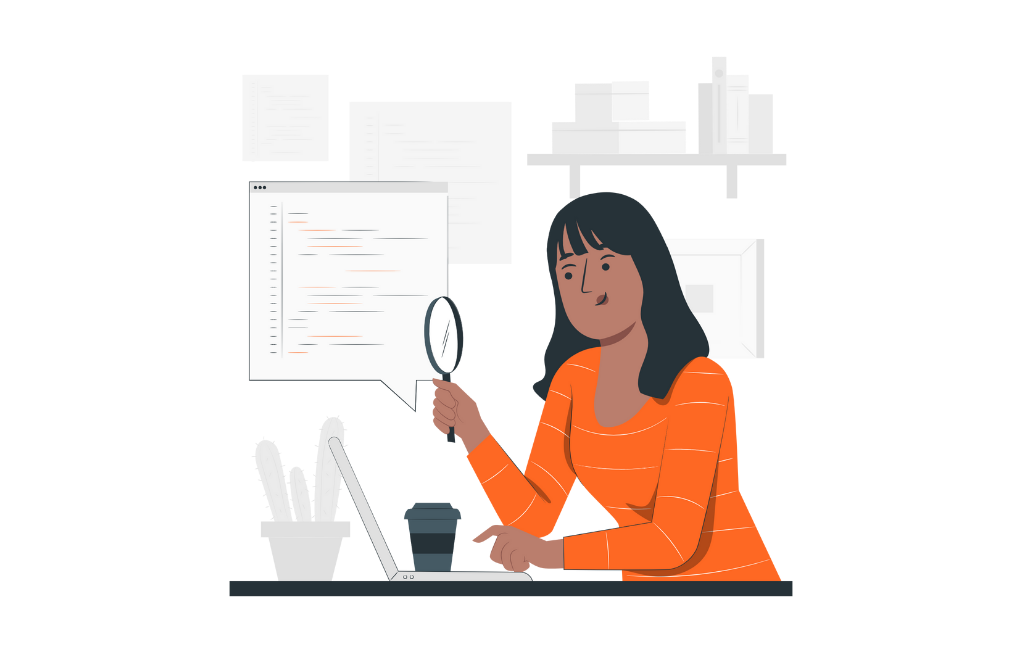 Surveys and Questionnaires
Structured surveys are one of the most popular usability testing methods. The first step is to determine the survey's purpose, objectives, and audience. This simplifies the process of planning and writing the questionnaire as well as recruiting the right users.
To create a survey, you can either use a survey maker, like Capturly Surveys or create a custom form. It's recommended to craft different types of questions. Keep them concise, specific, and easy to understand. For helpful qualitative testing, make your inquiries unassuming. Last, but not least, ensure the survey is accessible and readable on both laptops and mobile devices.
Card Sorting
Card sorting evaluates the information architecture of an online product. That gives you essential insights into how to organize your information.
Users are provided with a selection of content in the form of cards. They should be arranged into columns according to how the user perceives the main menu options and their submenus.
This test can also be done in another way. The researcher arranges the cards with the main menu buttons and hands the users only the cards with submenu names. There should always be two-way communication, with an explanation for every choice made. With this experiment, you can actually test the consistency and logic of the menu.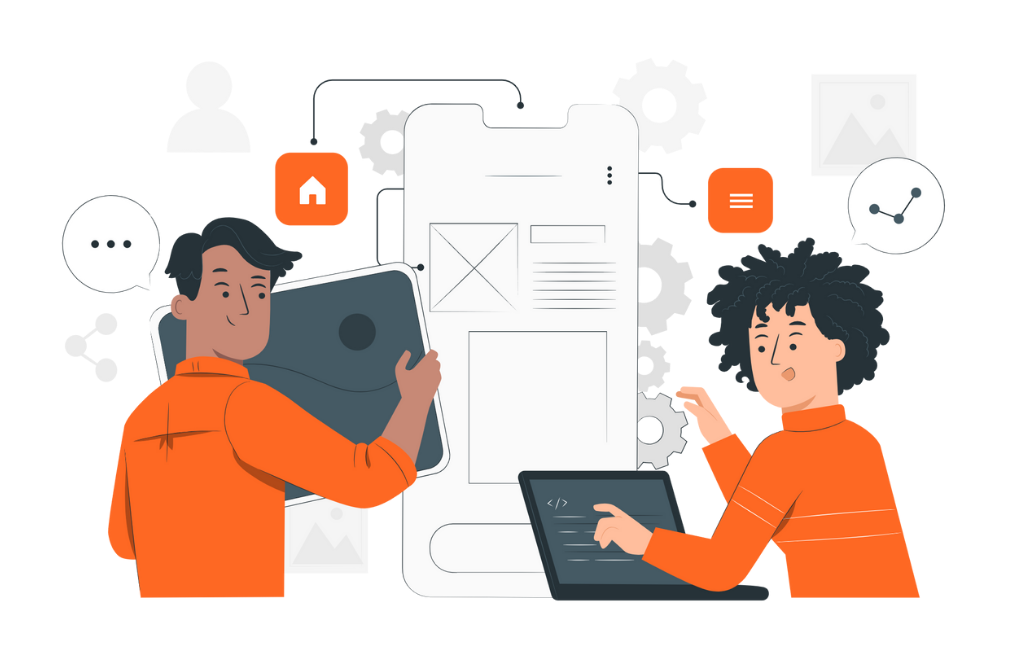 Think-Aloud Testing
As the name suggests, this usability testing method requires the participants to express their thoughts verbally. They describe verbally everything they do and what they expect from the digital product.
As a result, the product team can see how their work looks and sounds from a user's point of view. This approach allows for a better understanding of the customer journey and experience. With this knowledge in mind, designers can point their work in the right direction.
A/B Testing
Choosing how to design digital products can be overwhelming since so many options are available. A/B testing is crucial for making the best decision, thus avoiding a negative impact on revenue.
The goal of A/B testing is to determine which design version is most effective by comparing two or more versions. Randomly, two design variants are shown to users, with the winner being the one most people act on. Implementing the winner and discarding the alternative ensures a successful design and increases user engagement.
Eye-Tracking
Researchers use a computer-mounted device to track and study users' eye movements during eye-tracking tests. This method shows which elements grab users' attention. Moreover, the software creates diagrams and heatmaps to easily spot the interface parts that distract people from the fundamental page components.
The drawback of this method is that it is pricey. There are additional costs, such as renting a lab with the particular technical equipment and software required, as well as an expert to assist you with setting up the procedure.
💡 Pro tip: Session Recordings are very good alternatives of eye-tracking! You can see what users do on your website and optimize your website to increase revenue. At Capturly, you can use
Remote Usability Testing
Remote usability testing is a method of testing usability with people from different locations. It allows developers and designers to receive fast feedback before coding, allowing for faster completion of prototypes. This approach makes it possible to broaden your view by reaching more people and gathering more varied data.
Remote usability testing is suitable for situations like rapid usability testing, social distance, remote testing in different countries, and participants unwilling to travel. Tests are done during a face-to-face conversation with a facilitator via a collaboration platform with screen-sharing features.
Tree Testing
Card sorting involves participants grouping content items based on their sense of meaning, while tree testing uses existing categories. It's an excellent way to assess the findability of information within a website's navigation structure. Ideally, card sorting should precede tree testing, as it validates the site structure results from card sorting tests.
The tree test is a text-only version of a sitemap, requiring participants to select the correct content items. Results include the percentage of correct and incorrect answers, the paths taken, and the completion time.
Multivariate Testing
Multivariate testing allows for optimizing a website by testing multiple elements simultaneously. It involves displaying various versions of the website in real time on a server. The number of variations tested depends on the designers' ability to interpret the results. After a certain time, statistics can be viewed to determine the most successful configuration.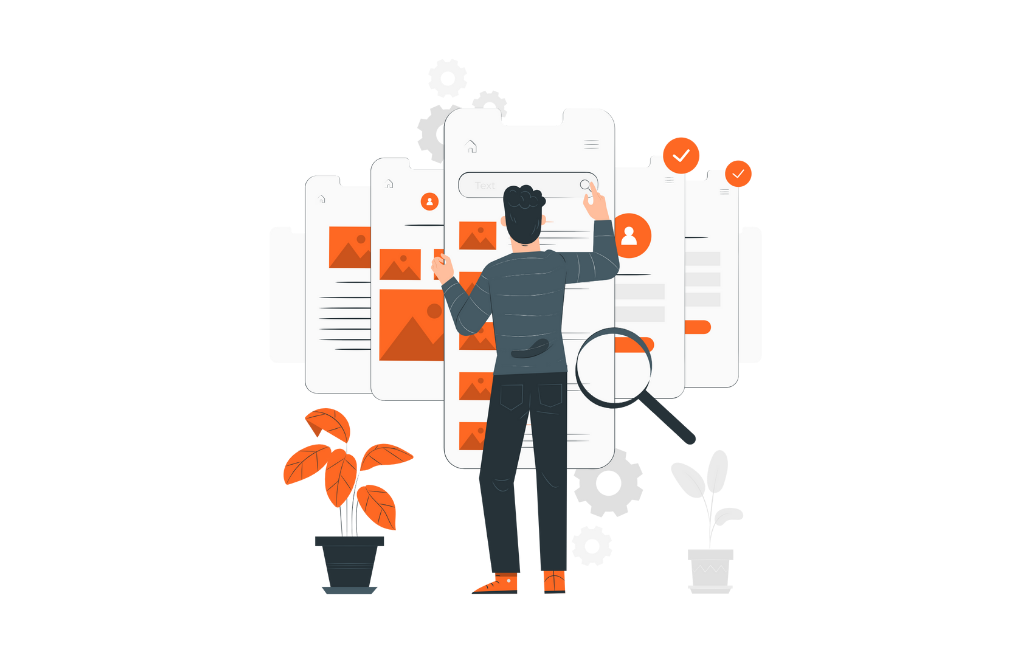 Conclusion
Usability testing doesn't instantly make you immune to negative user feedback, online reviews, and so forth. However, it can be viewed as a kind of insurance for those and is well worth doing instead of neglecting.
There are various usability testing methods, so you should pick the one that suits you best. With just the right amount of exertion, you can ensure that your app or website gives an extraordinary encounter to your users.
Tests of usability can give you an edge over your competitors, but most importantly, testing can improve both your product and your designer skills. Offering the best design version is a sure way to attract the attention of most of your future users. You'll earn loyalty, trust, and a good reputation—everything that every expert strives for, aren't they?