All the different stages of your customer journey deserve your attention. When you constantly invest time and money into boosting your brand awareness, doesn't it make sense to start leveraging that awareness to build more engagement and consequently profit? If you're already able to bring people to your website – kudos to you! That kind of genuine interest is the basis you need to start making your business more lucrative through higher conversions.
In addition to your social media and relentless newsletter campaigns, you also need a dedicated SEO strategy that will help you in this pursuit.
Converting customers starts in a myriad of ways. It starts by improving your ranking to get more website visits and interactions, but it also starts when you produce highly valuable, albeit free content.
Research has shown that smart SEO tactics can lead to 1000% more traffic than organic social media. In the same spirit, a survey done by Databox showed that 70% of respondents claimed that SEO was more effective for increasing sales than PPC campaigns.
Knowing that you can trust SEO to land you in front of the right people, most often qualified leads, at the right time, when they're ready to buy, you should start refining your approach to SEO to convert more visitors into buyers.
Don't let your site become a slow loris
Many white label SEO companies pay attention to the loading speed of their website and its individual pages upon launch. What happens later is that they shift their focus to other aspects of site maintenance, as if speed will stay unhindered. Alas, to make sure your entire website and many of its new and upcoming landing pages load quickly, you need to keep an eye on its overall performance.
Why? Here are a few numbers to get your attention. A single second in loading delay can cause a 7% decrease in conversions. In even more realistic numbers, a store making $100,000 per day online can experience a loss of $2.5 million annually due to that same one-second delay.
Quickly loading pages and websites have lower bounce rates, which means that the speed alone won't deter any visitors from becoming buyers.
Site speed affects how quickly search engine crawlers can crawl through your website – the longer it takes, the greater the chances for your site to lose its coveted ranking.
Regular website maintenance, plugin updates, and optimization will help you shave off those precious seconds and boost loading speed.
Optimize your images, not just your text, and make sure your videos aren't slowing your pages down.
Remember – mobile-first optimization still stands
A few years ago, Google introduced yet another game-changer in terms of new ranking and indexing rules: the mobile-first index. It reflects the modern customer's preference to research services and products with their smartphone, as opposed to predominantly relying on desktop. This change in customer behavior has been a long time coming, affected by new and exciting tech and banking options making it infinitely simpler to buy via mobile.
In 2021, and it is expected to grow even further in the years to come, m-commerce takes up 67.2% of all online purchases, while it is expected to reach 72.9% by the end of this year. That means $3.56 trillion in revenue made exclusively with m-commerce.
Naturally, if your customers want to buy via mobile, and you're not enabling that to happen smoothly, quickly, and securely, you risk alienating your target demographic, not to mention plummeting to the second page of Google search.
Based on the research, it seems that Europe and North America will take up a major portion of the m-commerce growth in the years to come, with the Asia-Pacific following closely. No matter where you are, making sure that your site works and loads without any issues on mobile devices will help you convert more visitors, but also boost your ranking to a great extent.
How trustworthy is your domain?
Trust is the key piece of the SEO and CRO puzzle. People first need to trust your business and its promise before they commit to a purchase, let alone a long-term commitment such as a subscription or a collaboration. Every element in your strategy plays a role in building that trust, which will either inspire people to stay on your site and buy from you, or steer clear of your business in the future.
If you run a small business, all the more reason to pay close attention to these trust-building details, your domain name included. For individual entrepreneurs and small businesses building a trustworthy presence, it's essential to have a personal domain name with an equally trusted extension to inspire confidence. Instead of using confusing symbols or numbers in your domain name, you should think clear and simple. Entrepreneurs in a competitive market will often combine their own first and last name with a keyword signifying their profession.
Small businesses in general will build their reputations on the people behind the brand, which is why personalization helps inspire trust, boosting your SEO, as well as your conversions. Add to that, extensions that are both personal and trusted like .me will help you transform landing pages into CTAs, such as "buy.me" or "book.me" to boost specific types of engagement and conversions.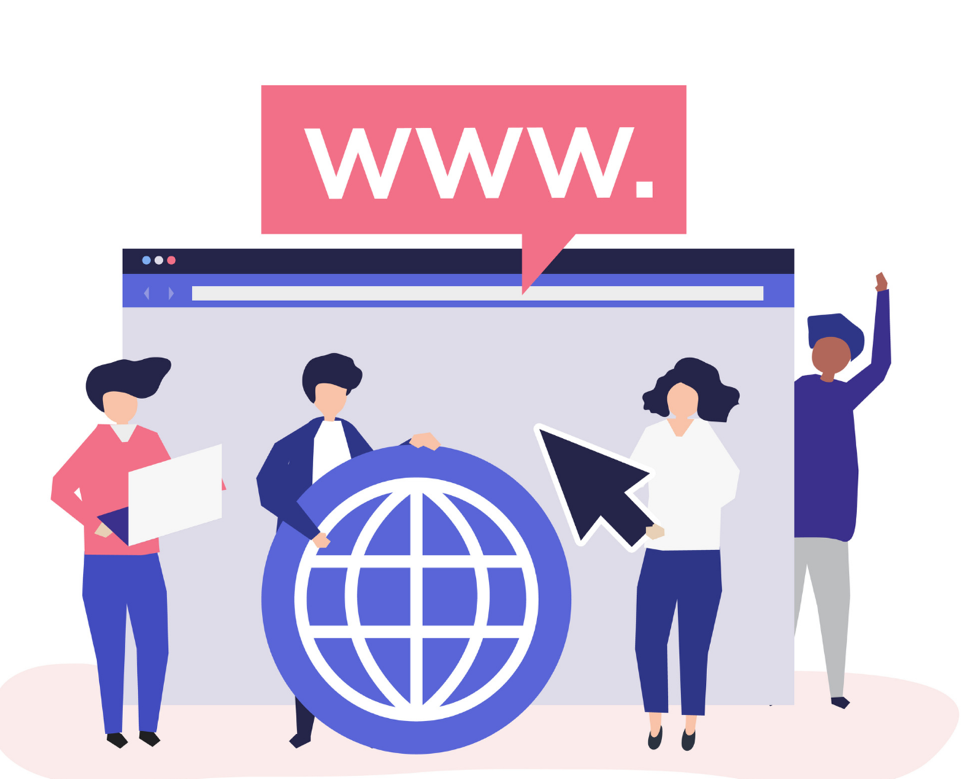 Stay on top of your keyword optimization game
Your overall content output will help you not just with SEO, but primarily with elevating the customer experience to a point that it becomes a conversion factor. Search engines mimic customer intent and preference by ranking websites that have the kind of well-optimized, specific content with all the right keywords.
It's the main way search engines perform their duty: they recognize your brand is selling leather shoes, so the next time a local customer searches for that kind of product, your brand is more likely to pop up if you've naturally included these and other phrases into your copy.
Regularly check your ranking for the most relevant keywords in your niche. Make sure that your content strategy, which includes the creation of landing page copy, product descriptions, meta descriptions, image descriptions, all the way to blog posts and video scripts all contain the right phrases.
Good copy should include brilliant CTAs to inspire action that is specific to your business.
Ongoing, consistent content output helps you become an authority in your industry, thus improving your chances of ranking higher.
Analyze your existing content to make sure even your old posts are still bringing some value to the table. You can revamp old blogs and reuse content to create visually appealing pieces like infographics, only to position yourself better.
Be mindful of keyword optimization for specific locations, since you want to make sure you show up in front of the right demographic – to which we'll get shortly.
There's a misconception about long-tail keywords that seems to be sticking around. For some reason, businesses are still super-obsessed with broad keywords that have higher search volumes. These keywords are generally not as useful for most businesses because not only are they top-level funnel searches with lower purchase intent, but they are also much more difficult to rank. Instead of looking at higher-volume broad keywords, target longer-tail keywords that have a much higher chance of converting and are easier to rank for.
Get local customers to notice your brand
Local SEO is one of the most powerful tools in your arsenal to get the right exposure in front of your local audience, but also to boost your conversion rates. To do that successfully, you should learn as much as possible about your local audience and the local digital marketplace, together with the trends they both shape.
For example, a Sydney-based business needs to focus on relevant Sydney SEO strategies that will draw the attention of the local customers to the website. If Sydneysiders love video content and short-form articles, that means you should do your best to produce predominantly those forms of content, without neglecting diversity, of course.
Then again, SEO in Sydney will depend also on how effectively your business collaborates with local influencers, digital magazines, and news outlets, to elevate its local link-building efforts.
Manage your local business listings for NAP consistency.
Track down and introduce local keywords that will help you land at the very top of the SERPs.
Use locally loved and appreciated language that will help you carve out specific CTAs to get people to buy from you.
Keep track of local news and stories that you can provide a unique perspective on, to start relevant discussions online and get more traction.
Design spot-on landing pages
To put your specific collections or service offers in the spotlight, it's best to avoid leading your customers to your homepage or blog page every time you want them to make a purchase. The more steps it takes for them to complete the purchase from the moment they land on your website, the less likely they'll be to convert, which will only lead to a greater bounce rate.
Designing your website properly means that your site shouldn't be stagnant. Elevating conversion and ranking can be achieved with the help of designing landing pages that narrow down the focus for your customers on products and services that they specifically need.
Design clean, clutter-free landing pages. The more you can say with less, the better your chances to rank higher and attract purchases.
Clear CTAs on your landing pages will help you shorten the path to conversion.
Eliminate anything that might distract customers from the primary purpose of that landing page, be it additional videos, links, excessive blocks of texts, or anything in between.
A/B testing will never go out of style
Now that you have a clear SEO strategy for your local audience paired with landing pages to get them to the right place at the right time, you can further improve your conversions by testing the performance and success of those pages and their varieties.
While you'll surely achieve some success by creating different landing pages based on the data you've accumulated thus far, you should keep testing each webpage to make sure you can maximize its conversion potential.
Test out different CTAs to see which ones make a substantial increase in conversions.
Try adding different images to your pages to discover which ones are more impactful.
Design various layouts to determine which approach helps your UX.
Rephrase your offer in several ways and learn about language patterns your audience likes and responds to the most.
Never let your content go stale
Old content is not just there to sit and collect digital dust while you expect your new posts to do all the heavy lifting in terms of conversions and engagement. Your entire content database years in the making can help boost the impact of your latest pieces.
You can start by tracking your own link portfolio to make sure that all the links in all your writing lead to meaningful and relevant sources, including your internal pages. Quality links are essential for your ranking, and even more so for providing valuable information and guidance for your customers.
Refresh your old articles by giving them new, updated information and research, adding more relevant links (internal and external) and revamping the layout. You can reuse and recycle certain pieces to give them a more visually appealing form, but you can also turn them into a series, especially if it's a topic you're an expert in. This type of content refreshing helps you keep your visitors interested and increases the chances of conversions even if someone initially lands on your site via a blog piece.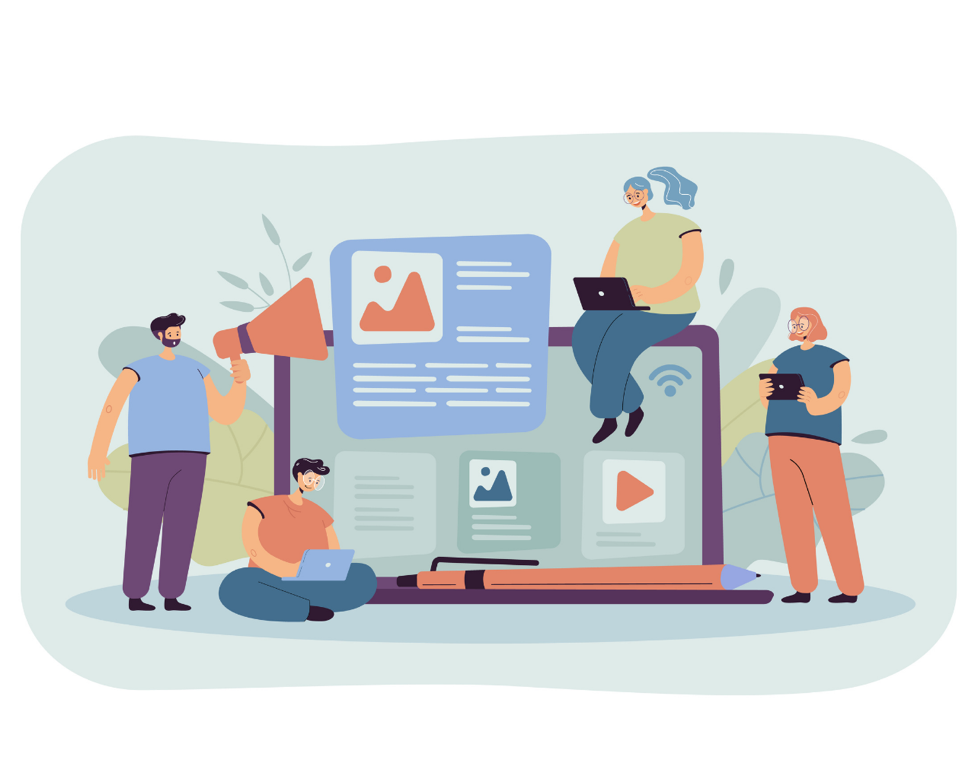 Storytelling through video
When your customers are prone to research and they often educate themselves before making any kind of investment, it's up to you to provide as much useful information as possible. The preferred medium for this knowledge exchange today is video, which allows brands to condense more information into less, and to make it much more alluring and engaging.
Research has shown that about 96% of customers will watch videos to learn more about a product or service before making up their minds to buy. Today, it seems, videos are not just an option, but a prerequisite for successful marketing. Add to that, properly created, produced, and optimized videos will greatly elevate your click-through rate, helping boost your ranking in the process.
With all that information at hand, customers will also feel much more confident to buy from your brand. Go the extra mile and respond to comments and questions related to the video, and you'll gain your audience's trust even more.
Inspire trust in search engines and customers
Google and all other search engines rely on your business to protect your customers. If they send people your way, they expect you to protect their sensitive information and not lead to data breaches, malware attacks, or any type of spam. Not to mention that the modern-day customers won't even browse a site that doesn't promise security every step of the way – 82% of surveyed customers stated that they would leave a site without proper security precautions.
Make sure you've implemented the latest security protocols on your website, especially if you have on-site purchases enabled through different payment providers.
Add security seals across your website to indicate that you promise safety of your customers' most sensitive, private data.
Conduct regular audits to spot potential issues before they even arise. This is an internal effort that will have major external results in the shape of better rankings, more online trust, and higher conversions.
Hear your customers out: they love voice search
Juniper Research anticipates about 8.4 billion voice assistant devices by 2024, which means that a staggering number of modern-day customers will turn to voice search for a variety of their purchase decisions. Although we use these devices mostly when we're looking for information, be it cooking tips or the latest weather forecast, our behavior is slowly shifting towards increased ordering and reordering via voice search.
What that means for your ranking is that you need to keep your content relevant and optimized with the right long-tail phrases your customers are likely to use when searching with voice assistants. Smart speaker ads are another way to gain access to customers behind these devices, making it vital to redirect your strategy to be more voice-friendly. As more people search with their voice, the more you'll be able to convert and maintain your high ranking.
Spotlight on recommendations and social proof
Remember those powerful, well-designed landing pages from a couple of sections ago? Another detail with great impact to pay attention to is your possibility to utilize social proof on the page to inspire trust and increase conversions.
Instead of only blocks of writing promoting yourself, use snippets of customer comments and recommendations to highlight the most relevant benefits they've experienced with your brand.
When you let other people talk about your business, they will naturally and organically use keywords and phrases that help position your brand better.
In addition to their SEO impact, the power of recommendations lies in building trust – we're all more likely to buy from a business trusted by our friends, family, local influencers, celebrities, or even other people in our community.
Add quotes and customer images to humanize their words even further – with their permission, of course.
Sounds like a plan, doesn't it? Together with all of your other design, marketing, and customer engagement efforts, SEO comes in quite handy to help you seal the deal. Although you cannot entirely rely on your SEO to do the trick, you should understand its immense potential to position your brand better in the digital world, get more attention from your target audience, and above all, land you more sales with less effort.
How diligent have you been with adapting your SEO strategy to serve your CRO? Feel free to share your own experience, tips, and suggestions in the comments section below.