Are you looking for marketing strategies to promote your online business? Try creating a landing page to help you increase brand awareness and conversion rates.
It lets you focus on promoting a specific campaign or product. Plus, you'll be able to gather demographic data from your visitors to target your audience. The best part is, you can make as many landing pages as you need.
However, a functioning leading page won't just pop up on its own. In this article, you'll learn the best practices to create a well-performing landing page. There are also tips if you're a WordPress user. So read on to find out!
What is a Landing Page?
A landing page is a standalone web page that has a single goal — promote a particular product or generate leads.
It's realized through a call-to-action button or a sign-up form. Unlike the homepage, it rarely contains menus, links, or navigation bars.
However, some do include a top navigation bar. It has links directing the visitors either to a different page or a section within the landing page. These links, however, still relate to the offered product.
For example, Freshsales' landing page contains links to its software's overview, features, price, and customer reviews.

Here are the two common types of landing pages:
Click-through

— meant to sell products or services with an enticing offer in return, like discounts or free trials. These pages ideally have a call-to-action button, like Sign Up Now, Get 30 Days Free, and so on. It will then lead the visitors to either the shopping cart or PayPal page.

Lead-generation

— usually contains a sign-up form to collect information from potential customers, such as names and email addresses, which can be used for email marketing. Often, site owners offer newsletter subscriptions, eBooks or demos of their products, in exchange for the data.
How to Create a Landing Page with WordPress
The following tips will show you how to plan, build, design a full-functioning landing page.
1. Focus on One Offer
As mentioned earlier, landing pages are designed to make visitors focus on a particular product/service. Therefore, highlight it as best as you can. Provide a picture, emphasize its benefits, or give an overview of how to use it. Make your visitors believe that they need the product.
Don't forget to insert a clear and visible call-to-action button. WordPress has a bunch of plugins that can do the job, such as WordPress Button Plugin MaxButtons, Elementor Button Plus, or Ultimate Blocks.
Take the Ginger Software landing page as an example.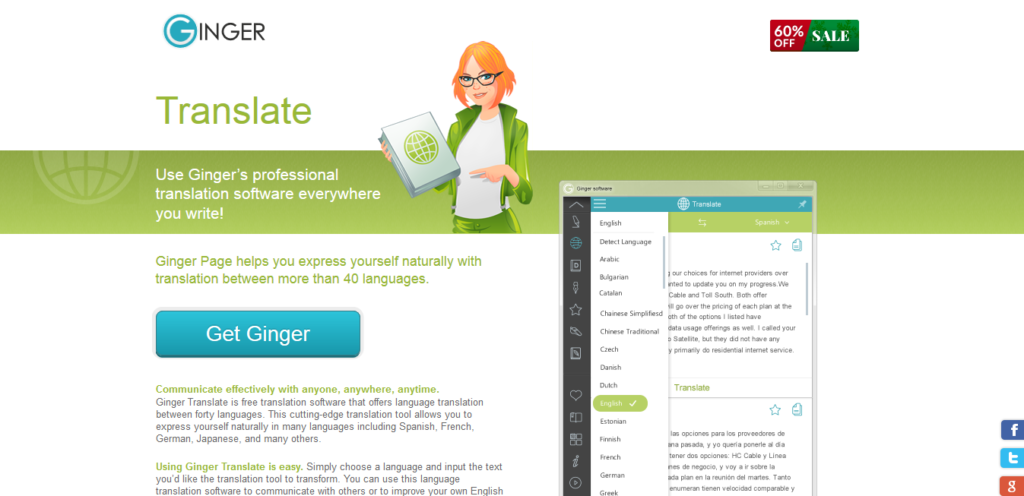 It clearly tells that Ginger is a translation tool, based on the highlighted keyword, Translate. Then it continues by informing visitors that the software can be used by anyone, anywhere as it provides more than 40 languages. There's also an eye-catching call-to-action button under the short description.
2. Keep It Concise
According to this research, a human brain's attention span is only 8 seconds. It also only sees and remembers the most important information that the eyes focus on. Therefore, make sure your landing page is concise and clear. Put the following key elements above the fold, such as:
The product that is offered

The product's benefits

Call-to-action button or form
By doing so, your visitors no longer need to scroll down to find them. One useful trick is by getting rid of the page or post title — check this post for more. As the title might appear too big, it could end up hiding the vital information below the fold.
To illustrate, check out Zoho CRM's landing page below.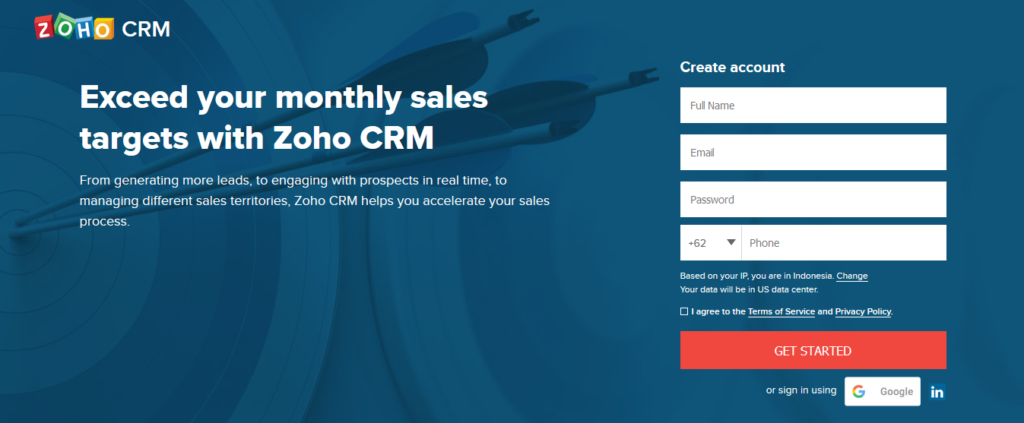 It's concisely designed, highlighting the software through its tagline on the top-left of the page. The page also conveys the benefits of compact wordings. Then, it informs the visitors that to get started, they just need to create an account.
Simple and clear — that's how your landing page should be!
3. Provide the Key Benefits
Before purchasing products or services, customers need to know why they should buy them. The only way to convince them is by stating the benefits they will get in return. However, try not to overwhelm visitors by listing down explanations of what your product can do.
Benefits are different from features. Plus, people tend to skim when they go through a page, so briefly mention the main points.
For instance, you're promoting a tool that can boost SEO. State that users of your product can get market insights, able to observe competitors, and improve PPC efforts.
Use a headline to name each benefit, which makes it easier for visitors to skim. Then, add it up with a sentence explaining more about them.
The benefits displayed on Onsight's landing page illustrates this best.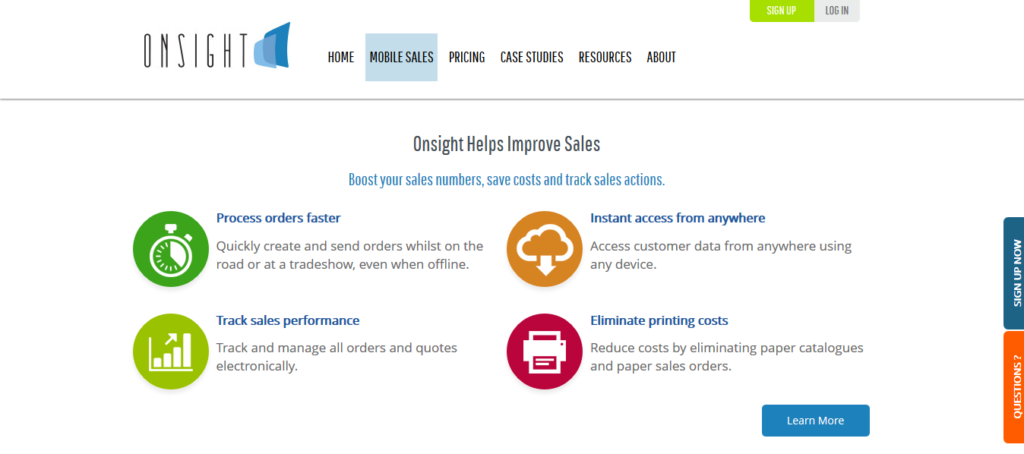 WordPress has numerous themes that you can use to create easy-to-skim landing pages. One of the best is ThemeEverest's Product Landing Page. The theme is specifically designed to highlight the benefits of your products. It's also responsive, which means that your landing page can adapt to the screen of mobile phones, tablets, or desktops.
4. Include Testimonials
Testimonials or case studies of clients that have bought and used your products/services can be of use as a trust indicator. Adding them to your landing page can show your visitors that your business is credible and trustworthy.
They should answer one main question, "How does your product contribute to the customer's needs?" and are ideally in textual forms. For example, let's take a look at a testimonial on ProductPlan's landing page below: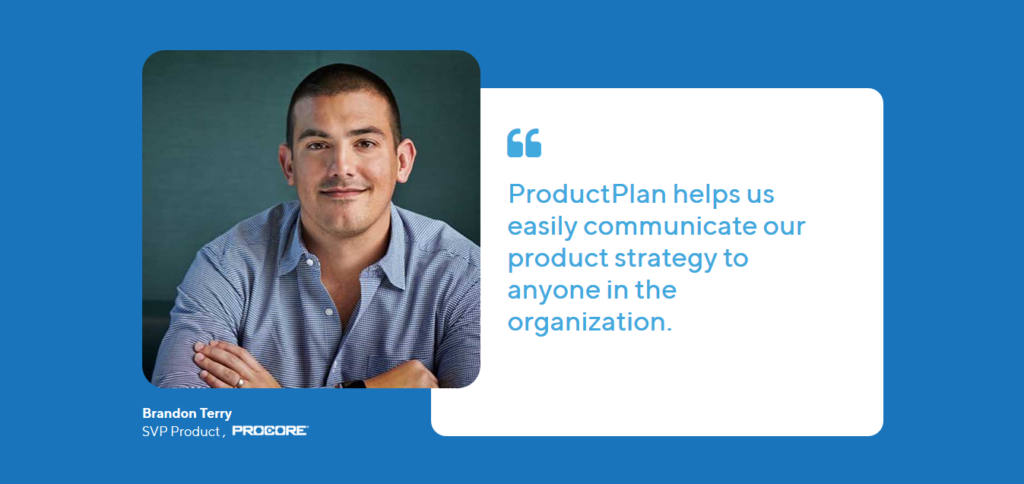 It doesn't have to be a long paragraph — one to three short sentences is enough. Remember, most visitors tend to skim. What matters is that the messages are clearly conveyed and that the photo, name, and occupation of your clients are well displayed.
For WordPress users, you can use the Stars Testimonials plugin. This tool can create a well-designed section for customer reviews.
The base plugin is free to use with several key features. You can display star ratings, company names, customer's photos, a flexible amount of testimonials, and many more. It's compatible with many WordPress page builders and also mobile-friendly.
5. Use High-Quality Images and Videos
90% of the information absorbed by a human brain is visual. This means people are more likely to remember images and infographics within your landing pages. So remember to include product photos.
In case you offer non-materialized products, such as software, you can display the image or video of the tool being used on devices. iSkysoft promoting the Filmora Video Editor is an excellent example as you can see below: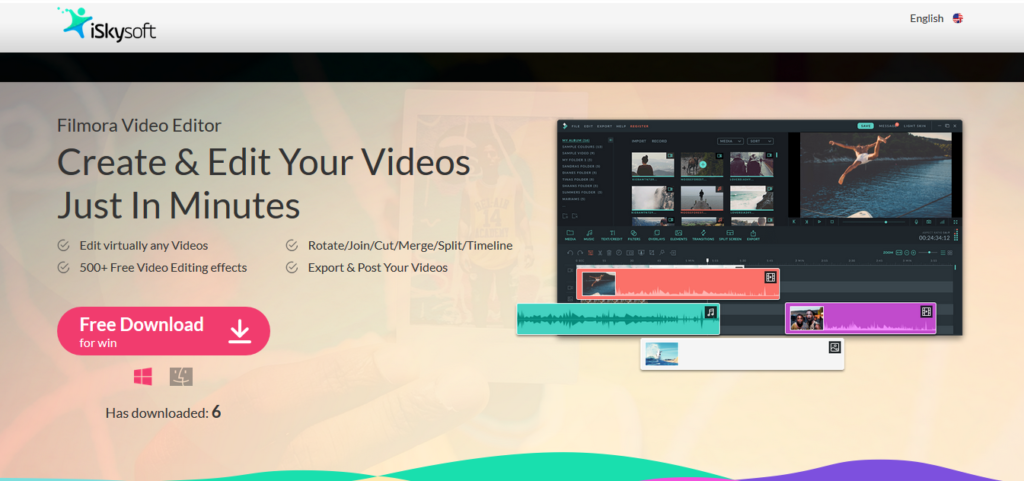 The vivid screenshot of the editor helps customers to visualize how it'll look like. As you scroll down, you'll also find a series of icons that represent the editor's core features, such as rotation, trim, split, and so on.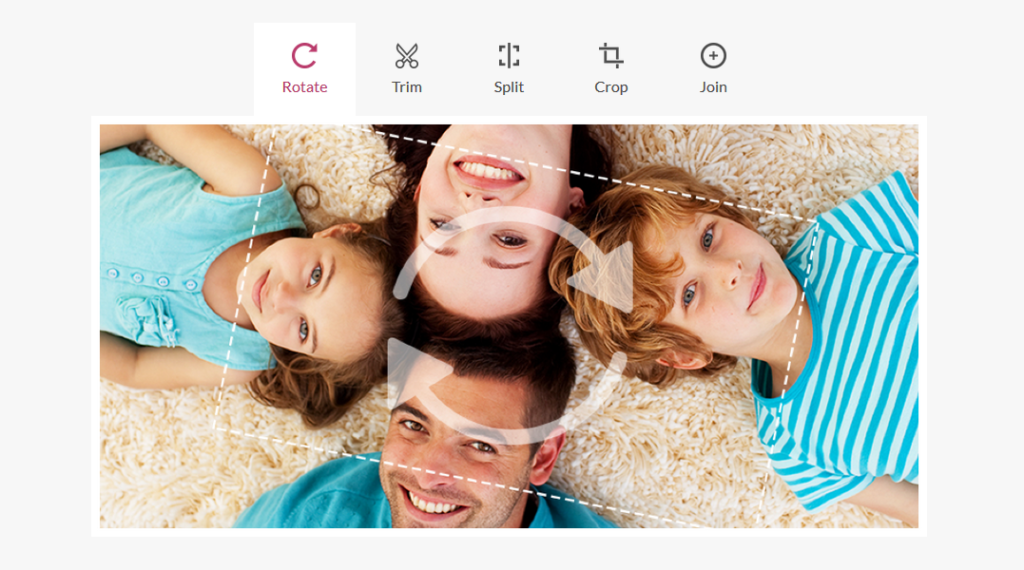 From the examples above, you can see that the images used are not random. They are linked to the product offered.
Videos on your landing page can also increase conversion rates by 86%. It's a great way to showcase how your product works.
You can feature real people in it as well to build customer's trust.
Show clients and employees using your product or giving testimonials about it.
The video should be short, straightforward, and informative. Mention only the key points — it keeps the viewers from skipping through your video.
Consider utilizing a web page builder plugin for better image and video management. As most of them use a drag and drop system, they are easy to use even for beginners. WordPress offers many options, such as Beaver Page Builder, Elementor Page Builder, and WP Lead Plus X (complete list of all WordPress page builders is available here).
Wrapping Up
A landing page is one of the best marketing strategies for your online business.
It's a place to promote your campaigns, products, or services, and collect information from your potential customers.
You've just learned five best practices to create a well-performing WordPress landing page. From focusing on one offer at a time to inserting high-quality images and videos — all methods are ready to help improve your business.
If you have any other ideas worth sharing on this topic, please do share them through the comment section below!