As an eCommerce business owner, you know that trust is essential for your success. Building trust with your customers is one of the most important things you can do to encourage them to buy from you. 
In this article, we discuss what trust factors like privacy policy and data protection are, why they are crucial, and how you can include them on your website or within your marketing plan. We'll also look at how trust affects customer behavior and online store sales conversions.
What Are Trust Factors for eCommerce?
Many factors contribute to trustworthiness on the internet, but some trust factors are more important for eCommerce websites than others. 
Here are a few you should consider for your online store:
The age of your domain name and website

Company awards or recognitions 

Security seals 

Testimonials and trust badges 
Why Is Customer Trust Important for Your Ecommerce?
eCommerce trust is crucial because it helps to convert browsers into buyers. When customers trust your website, they are more likely to make a purchase. 
They do so because they feel confident that their personal information remains safe and that they will receive the product they ordered.
Keep the Google EAT framework in mind as you work on using trust factors.
EAT stands for Expertise, Authoritativeness, and Trustworthiness. These are the three trust factors that Google looks at when ranking websites on search results pages.
So, how can you use trust factors on your website? Let's take a look at a few ways you can do this.
Active Blog
An active blog is a trust factor that can help to improve your website's ranking on search engines. It shows that your website is up-to-date and relevant. It also allows you to show your expertise on topics related to your products or services.
Many eCommerce companies fail to understand the importance of blogging. When you blog, you can generate a lot of "top of the funnel" traffic. 
For example, if you sell women's clothing, you can write blog posts about the latest fashion trends. It will attract people interested in those topics to your website. Customers are more likely to purchase once they come to trust your opinion on fashion trends.
Or, you can use "how to" content to attract your target market. 
For instance, you might write a blog post titled "How To Choose the Perfect Jeans for Your Body Type." Providing helpful and informative content will attract people looking for guidance on choosing the right jeans. These readers are your target market.
Customer Service
Your customer service process can help improve customer trust and confidence in your online store. There are several ways you can provide excellent customer support.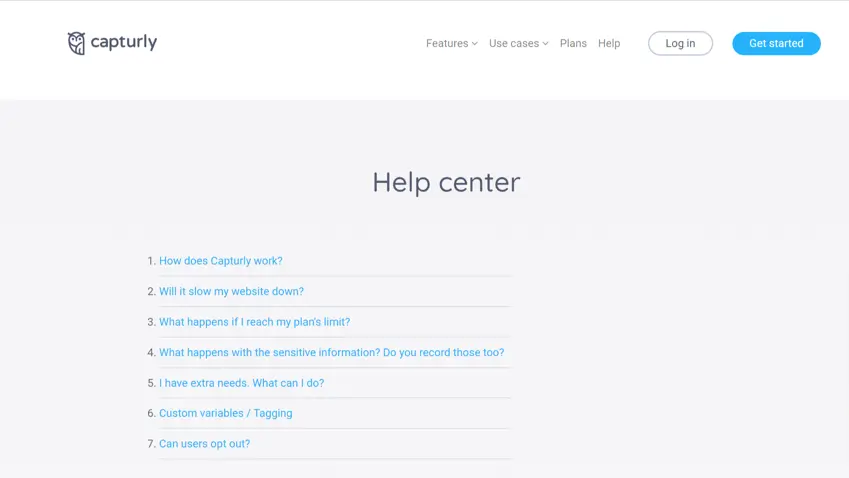 24/7 Live Chat
Providing 24/7 live chat support instills immediate trust with customers who need help before placing an order. 
As a part of your chat support system, you can include messenger bots to start the conversations. It lessens the need for a human representative to answer common questions. 
Take time to plan which questions to answer via bots so your human reps can focus on higher-level questions. 
For example, you can use bots to answer product questions but not questions about shipping times or return policy. Or, you can use bots to answer pre-sales questions but not post-purchase questions.
Phone Support
In addition to chat support, provide phone support for your customers. This factor is especially important if you sell high-priced items or services. 
Phone support allows customers to speak to a human representative who can answer their questions and address concerns.
Email Support
Email support is another way to provide excellent customer service. Customers can send an email to your customer service team and receive a response within a certain time frame. 
It is a good option for those who prefer not to speak on the phone or who need more time to explain their issue.
Social Media Support
Offering support via social media is vital in today's environment. Especially for younger people, who expect to get an answer from a company's Twitter or Facebook account. You can use social media to answer customer questions and address various concerns.
Tips for Using Online Customer Service Systems
The above online support systems, such as live chat and social media, improve your opportunities to gain customer loyalty. You can also use them to increase your sales conversions. 
For example, your live chat system will collect vital data about customers. Use this information to understand why some customers won't convert into sales. You can adjust your sales funnel accordingly. 
Don't allow chat windows to interfere with your website's user experience. For instance, make sure visitors can easily close the popups. 
Also, don't place the chat window in a prominent location on the screen. Make it easy to find without becoming intrusive. Typically, you want to display it at the bottom right of the screen.
Company Information
Customers want to know that they're dealing with a reputable company when they decide to make a website purchase. Google needs to see that your business is legitimate, as well.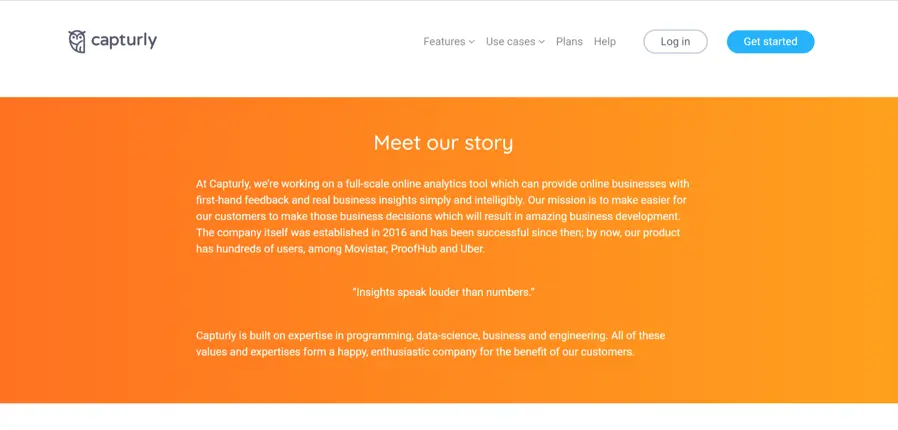 About Us Page
Make sure your "About Us" page is up-to-date and includes information about your team, your mission, and your company's history. Customers will appreciate gaining more knowledge about who they're doing business with.
News Page
Create a "News" page on your website and include any press releases or blog posts that you've published. It is a way to showcase your company's successes and build trust with potential customers.
Employees Page
Highlight your employees. Allow your audience to get to know the people who work for your company. Allow the personalities of employees to shine through. 
Customers love seeing the people involved in helping deliver their products. It makes your company more transparent and reveals the human side of your business.
Contact Us Page
Make sure your "Contact Us" page is easily accessible from your website's main menu. Customers should find it quickly and easily. Include a little company information on it to encourage prospects to reach out to you.
Media Mentions
Have you benefited from features in the news, on a podcast, or in an article? Be sure to include that information on your website. Customers want to see that you're an authority in your industry. Media mentions help to differentiate you from your competitors.
Contact Information
Although we previously mentioned your contact page, let's go into more detail about the type of contact information to reveal on your website. 
Using the correct contact information reassures customers and helps them feel confident in your company. It also improves how Google sees your business and boosts your domain authority. 
Phone Number
When a customer sees a phone number on a website, the confidence level rises immediately. If they have any questions or problems, they know that they can quickly reach out and get the help they need. 
The header represents a good place to put your phone number. You might also use a link to a "request call" form so customers can fill it out when you can't answer the phone.
Feedback Form
A feedback form is a way for customers to leave comments or suggestions about your products or services. It's also a way for you to get direct feedback from your target audience. Use it to improve your customer service or the user experience on your website.
Address and Working Hours
If you're a local business, it's critical to include your address and working hours on your website. Customers need to know when they can come to your store or office. 
Company Address on the Map
Help your customers to easily see where you're located by including a map on your website. If you have multiple locations, be sure to include them all. You can use Google Maps or another mapping service.
Social Networks
Including links to your social media profiles on your website helps customers connect with you and learn more about your company. It also helps improve trust and confidence. 
Here are three areas to consider placing your social media links:
In the header

Near the contact information

In the footer
Reviews and Testimonials
Make sure you're actively collecting reviews and testimonials from your customers. Include them on your website so potential customers can see what others say about your products or services.
Provide a link to your review page in the confirmation email you send after customers make a purchase. Add a review widget to your website so customers can leave their feedback without having to leave your site. 
Another tactic is to ask happy customers if they would leave a review on your Google My Business page, Yelp, or another platform.
To gather testimonials, send an email to customers after they've received their product or service. Ask them to leave a testimonial on your website or social media page. You can also ask for a video testimonial. 
Place the video on your website and social media channels. Another way to get testimonials is to offer something in exchange, such as a discount on their next purchase.
High-Quality Images
Use clear and high-quality images on your website. Customers should easily see what they're buying. 
If you're selling physical products, use professional photos or high-quality photos. If you're selling digital products, create clear and concise screenshots.
Team Member's Profile
Include photos of people on your website. Post pictures of your employees when they're working or doing something related to your business. 
These types of photos help improve trust and confidence because they show that there are real people behind your website. It reveals the "expertise" side of your business as Google looks at how well you fit into its EAT algorithm.
Look for customers using your products across social media. As a part of your user-generated content campaigns, ask them if you can re-post their pictures on your website.
Images of customers loving what you sell go a long way to creating trust with new prospects.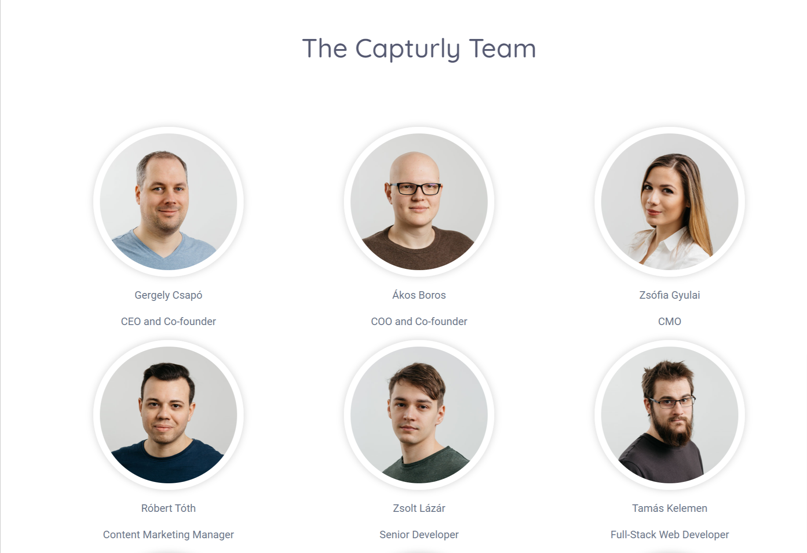 Secure Payment Options
Offer secure payment options to your customers. Allow customers to use payment methods like credit cards, PayPal, Apple Pay, and Google Pay. The more options you offer, the more likely customers are to trust your website enough to make a purchase.
Include the logos of the payment methods you accept on your website. It helps build trust with potential customers because they recognize the secure and trusted payment method they prefer to use.
Shopping Cart
It isn't enough to offer a payment option trusted by most people. 
Work to create a simple ordering process. Keep your order page sleek and avoid distractions. Set up "one-click" purchase buttons.
When a customer is ready to buy, you want to present an easy and frictionless process. If they're struggling with your shopping cart, they may abandon their purchase altogether.
Make it easy for buyers to perform the following actions:
Adjust product quantities

Return to the product page

Social media registration options

Remove products from the cart
Consider your website's layout when providing a call-to-action to the shopping cart. Make it easy to return to the cart by placing cart buttons in your header and footer. 
Nothing will create distrust more than confusing or frustrating customers while they place their orders.
Efficient and Fast Shipping
Customers trust eCommerce stores that ship orders quickly and efficiently. When customers trust your shipping process, they are more likely to shop with you again in the future. 
You can build trust by being transparent about your shipping policies and delivery times. Include this information on your website and in your confirmation email.
You can also create trust by offering free shipping. It is a great way to encourage customers to shop with you again.
Money-Back Guarantee
Including a money-back guarantee on your website helps build trust with potential customers. It shows that you're confident in your products or services and that you're willing to stand behind them.
Make sure your money-back guarantee is clear and easy to find on your website. You can include it on the product page, in the checkout process, or the footer of your website.
Product Benefits and Features
List the benefits and features of your products on your website. Customers need to know what they're buying and why it's worth their money.
Include as much detail as possible about your products, such as the following information:
Dimensions

Weight

Color options

Material
The more information you provide, the more likely customers are to trust your website and make a purchase.
Product Certificates
If applicable, use certificates that verify the authenticity of your products. 
For example, if you sell food items, include a certificate from the FDA that verifies your products as safe to eat. If you sell jewelry, include a certificate from a gemological laboratory. Product certificates increase the perceived value that customers sense about your company.
Awards and Recognition
Has your company received recognition or garnered awards? Post this information on your website. 
You can use recognition received from industry publications, media outlets, or even customers. Using this information will help with not only customers but also Google's view of your reputation.
SSL Certificate
An SSL certificate is a trust factor that helps to protect your website from hackers. It encrypts the information sent between your website and the customer's browser. It makes it difficult for hackers to access personal information, such as credit card numbers or passwords.
You can get an SSL certificate from a hosting provider or a security company. You'll know it's working if you see a green padlock in the browser's address bar.
Data Protection
Alongside any links to pages that explain your terms or opt-out policies, list your privacy policy prominently in the footer. Doing so will allow visitors to read about how you protect their data. As you explain how you deal with privacy for your website vistors, include information about the following topics:
The type of data you collect?

How are you planning to collected data?

With whom do you share that data?
Reveal how your website deals with cookies and third-party trackers. Customers trust websites that protect their data. 
By being upfront about your data protection and cookies policies, you can build trust with potential customers and encourage them to shop with you.
You need to remain mindful of GDPR. It stands for General Data Protection Regulation, and it's a set of regulations that protect the data of individuals in the European Union. 
If you have customers in the EU, you need to stay compliant with GDPR. You can find more information about it on the GDPR website.
Final Thoughts
By increasing trust, you can encourage customers to buy from you and return in the future. 
Whether privacy policy explanations or an active blog, identify any of the above trust factors you aren't currently using.
Work to implement them into your website and marketing strategy. Doing so will help you achieve long-term success in the eCommerce industry.
---
Author Bio
Vlad Khorkhorov is an entrepreneur, web developer and marketer. He has years of experience growing and helping small businesses successfully compete with the big guys. He's the founder and CEO of WebsitePolicies that aims to help online businesses create essential legal policies to get compliant and legally protected without spending a fortune on lawyers.