Are you running an e-commerce business and concerned about why your conversion rate is dropping day by day? As we all know, shoppers' buying decisions depend on the site interface and eye-catchy product photos.
That's why the top branded websites focus on great product photography and establish transparency by offering simple UI/UX. Want more explanation: how do product photos increase e-commerce conversion rate? 
In this article, we'll give you the full rundown of all important things about product photography, tips to increase conversion rate, and what causes drop. Why delay? Let's get started!
Does Product Photography Increase Conversion Rate?
Yes, product photography helps to increase your e-commerce conversion rate. As an e-commerce seller or e-commerce store owner, your goal is to focus on conversion and traffic that ensure more sales.
But how can product photography fulfill it?
The most astonishing thing is that 90% of Etsy buyers admit that quality product photos help them make purchasing decisions. You can't get confidence to confirm add-to-cart without a compelling or matching background and high-resolution photo.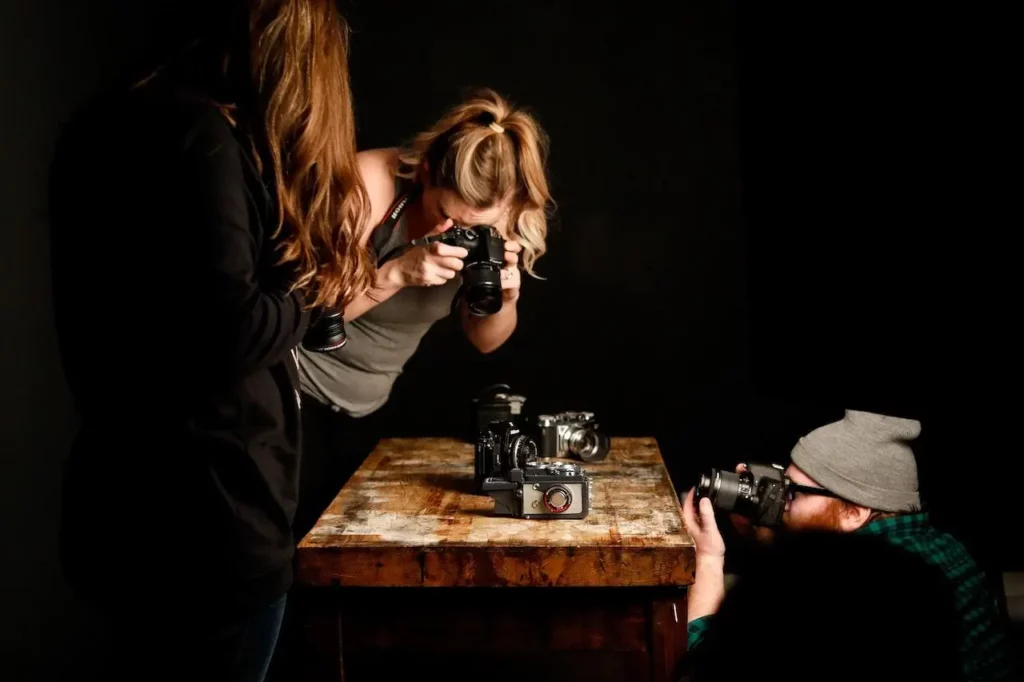 Everything from product labels to product-relevant content helps build relations between customers and products. Also, you can reduce the returns rate by offering high-quality product images both on your sites and social media.
Curious to explore more? Scroll down to explore the e-commerce product photos' necessity!
Why are Product Photos Important to Increase Online Sales?
Have you ever seen GUCCI products or Nick's shoes & sneakers photos? Each photo highlights real-life experiences to their audiences. And that's the power of e-commerce product photographs' specialty. It works for online advertising and sets a high product quality standard that alone tells the story.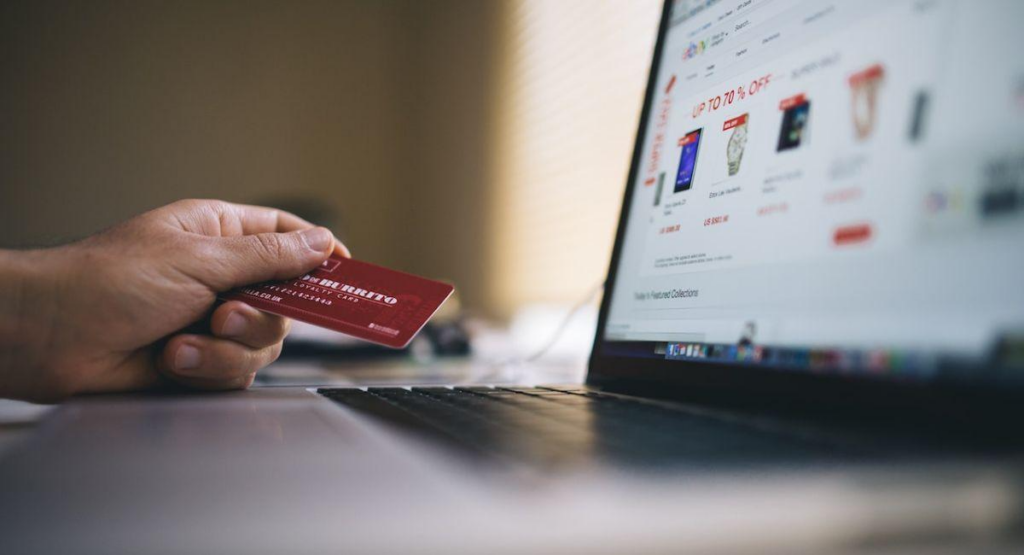 Want to explore more? Let's check out below:
Provide quick and informative product information.
Build authenticity and trust.
Convey brand story, product quality, and creativeness.
Establish a realistic and eye-catchy outlook.
Encourage consumers to reshare on social platforms
Highlight the best features and add SEO potential to rank higher. 
Increase CTR (Click through rates), AOV(avg order value), and conversion rates.
How to Increase Sales Conversion Rates With Product Photos?
E-commerce is booming daily, and sales are reached 10.4% in 2023. With eye-catchy and high-resolution product images, you can be a part of this vast marketplace. Want to explore how you can do it?
Look no forth! Here we've listed product photography tips to increase website conversion rate. Let's get started!
Use photography to appeal to your target audience
One of the best ways to increase conversion rates is product-only imagery shots like Amazon or Etsy and win the heart of your target audience. Focus on highlighting every detail of your product, like color, size, texture, shape, etc.
For this, you can use a telephoto lens, a DSLR camera with a wide aperture (lowest f-stop), and a tripod. If you want to create soft, diffused light without harsh shadows in your product, you can use Softbox. However, be aware of unwanted wrinkles if you sell clothes.
Also, avoid blurry and pixelated photos, which negatively impact your audience. Modern iPhones also have several effects with portrait mode. 
Pro Tip: Try creative product photography ideas and go through your competitor's sell page for more details.
Prioritize Visual Editing
After photographing, the work doesn't end. Edit and retouching are necessary for adding a realistic feel, enhancing your product, and removing blur or scare. Here, you can use image editing software: Adobe Photoshop.
From adding effects to removing the background or color correction, an e-commerce image editing service (post-production) provides the best results. So, it's ideal to hire expert agencies or get ideas from your competitors on how to add a professional touch to your product.
Create Contextual Product Photos
Picture this: a vintage sofa set is placed in a well-decorative or furnished living room, or earrings worn by a model. Isn't the demonstration reassuring and building credibility, which grows confidence to purchase now?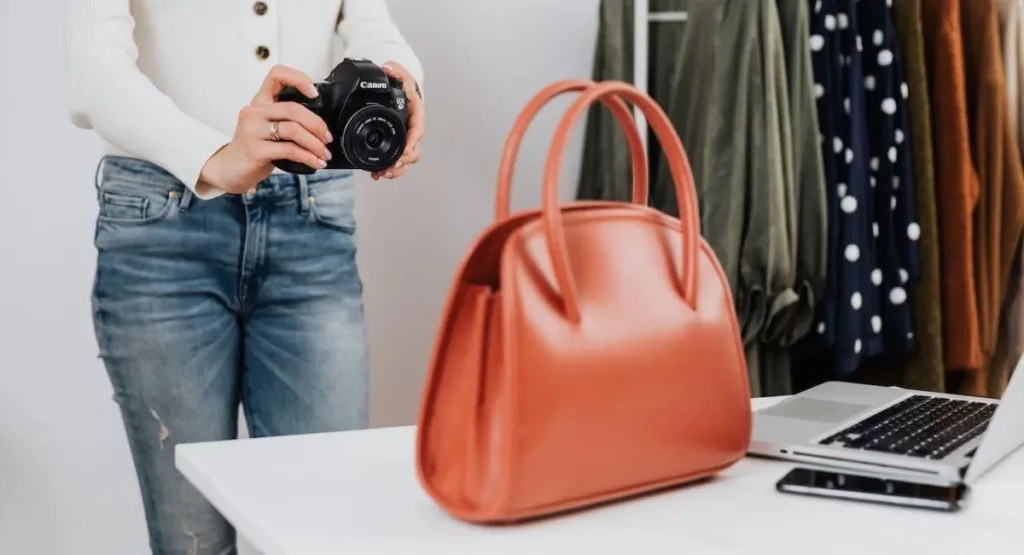 That's why contextual formation is a must to increase e-commerce conversion rate. It gives customers a realistic feel, credibility, and attachments. To achieve these goals, you can add different popular contexts to your product photography, such as:
Incorporate in hand to add a human touch. 
Try flat-lay photography with a custom color palette to tell a compact story.
Try interior shots to share ideas – storing, displaying, and using products.
Give a try on-location shots i,e, Funky cafes, bars, or in your business place.
Give luxury vibes with other related items.
Using a Plain Background
Photos are the first line to build a strong connection between sellers and customers in online shopping platforms. Plain background help to increase the sales conversion rate by providing a clean and minimalistic vibe that is professional and sophisticated at the same time.
Apart from e-commerce stores, PPC channels, such as Facebook, Instagram, YouTube, and other social media marketplace, prefer it. From promoting consistency to avoiding color mismatch, there are several benefits, including:
White or transparent ones grab attention by providing every detail.
Shows true colors that catch the focal point of your product photography.
Add excellent & e-commerce-friendly reflection to the product.
Make more versatile marketing efforts.
White or plain background suits perfectly on any website.
Lighting in Product Photography
Another important thing to increase the online conversion rate is lighting. To capture a quality product photo, perfect lighting may change your product's real look. So, to show a product image, you need to consider two major things, such as:
Natural Light 
Natural light is ideal for outdoors or lifestyle shooting with a model. But for indoor shooting, you need to identify where the sunlight gives you adequate light source and when daytime you shoot.
Or, you can use a backdrop and shoot on a table close to a window that gets a lot of sunlight (to avoid too intense). Also, you can try a DIY diffuser like a light sheet or paper draped over the window for indoor.
Artificial Light 
If you have a budget for artificial lights like lightboxes, strobes, etc, you can try them. Or, shoot during different daytimes when sunlight isn't too harsh. If the shadows are too intense and give an odd situation, you can use a sheet of white cardboard to soften the light.
However, the lighting selection depends on product variations. Suppose, if you sell apparel, you can use natural sunlight. But for jewelry, try to use artificial lighting sources to highlight the glow and reduce extra shiness.
Present your Product through Different Views 
As an online retailer, your target is to provide an engaging; yet informative visual representation of your products. In these cases, you can showcase your product from different angles:
Macro shot,
Close-ups,
Front angle,
Profile angle
45-degree angle,
Back & top shot, etc.
Also, try to implement different color and size options to present your product variations. All these factors demonstrate that you understand customers' needs and expectations when they tend to do online shopping.
Improve Your Sales with a 360º Photography
Do you ever notice Amazon 360º product view? It allows consumers to see the full outlook from left to right or vice versa through rotation. Also, e-commerce buyers can check out the product by zooming in and out to get a clear idea about size, shape, and dimensions. 
However, this technique helps you to build a unique brand identity that catches customer attention instantly. Anyone can get access from any device. From e-commerce to real estate, automotive, and other businesses prefer this trendy technique so that customers can feel every inch of products.
Maximize Your Video Content Investment
Another compelling and immersive way to highlight your product's unique look is video content. YouTube is the best example where most buyers visit to check product configuration, features, functions, and other things. As per statistics, 81% of businesses invest in video marketing strategies.
For example, Pinterest users make 2.6 times purchases after viewing promoted brand videos. Within a short period of time, videos can increase sales and improve customer satisfaction. Share and create visually appealing, and engaging video content to influence your audiences, such as –
Explainer video types,
Customer testimonial,
Tutorial types,
Product demonstration, etc.
Matching Model to the Product
One of the best conversion rate optimization best practices is human touch: a well-known model, influencer, or celebrity. If you sell headphones, the model involvement like wearing headphones and enjoying music boost conversions within a short time.
Try to include a person in your product photography to enhance or increase the desire for instant buying. If you have a limited budget, you can be your product photography model as other social media or TikTok influencers do.
Optimize your product for mobile users
Forbes states that in 2023 mobile commerce sales account for 6% of all retail sales, around $415.93 billion. The ratio indicates that to catch these vast amounts of audiences; you need to ensure a mobile-optimized image.
For this, you can take a look at your competitor's alignment and what kind of e-commerce product photography mobile users love most. However, to ensure product quality, you need to acknowledge browser or social platforms ratios for uploading images.
Increase Social Presence and Allow Sharing
Social media, like Instagram, Twitter, etc., is a crowded space and the most popular platform for online businesses to grab attention. For revenue-generating e-commerce conversion optimization, social presence plays an important role. 
Without quality and eye-catchy images, you can't meet their expectation level and evoke them to share. Try to post your best product images on different social media. But ensure to follow image sizes on each platform, like:
Instagram image ratio is 4:5 (1080px by 1350px).
Twitter image size is 1200px wide & 675px height.
YouTube is 1200 x 1200 px (square) and 1080×1350 (portrait).
Do Storytelling With Your Images
The key to selling a product is selling the idea or story of the product. That's the most effective thing in product photography for e-commerce. Some fashion, jewelry accessories, or watches brand ties the product with an appealing lifestyle or narrow down a story.
These types of presentations sell better than anything. Also, encourage buyers to buy other relevant things that are displayed with the main product. So, try to highlight as much of stories in your product images as possible. It represents your business or brand creativity.
How Great Product Photos Boost SEO Conversion Rates?
E-commerce website or online shop whatever it is, the ultimate goal is converting traffic to the sales funnel. People love to see what they buy and prefer high-resolution, more engaging product images. But if your buyers don't find it after loading or notice only text on the image place? 
That's why it is crucial to understand: which factors ensure your images are findable and don't slow down or hide on your site? Here we've enlisted image SEO best practices to increase the conversion rate of your e-commerce business.
Use relevant & accurate alt text within max. 125char (alt tags or alt descriptions) to ensure user accessibility.
Use captions to describe your product image.
Add image names, meta tags, and product descriptions.
Resize images as per display dimensions to maintain image responsiveness.
Compress your product images for faster loading time (but don't compromise image quality).
Choose the right format (JPEG, PNG, WebP, SVG).
Avoid using stock photos & post only original images.
Give a name to your file images before uploading (i.e., IMG0112.JPG or white-air-1-nike-shoes.JPG) or use relevant keywords to ensure it appears on the SERPs.
Create an image Sitemap to increase the chance of showing top in search results.
Try to implement structural data or "rich snippet" showing relevant product information at a glance (Go through Google guidelines for making it).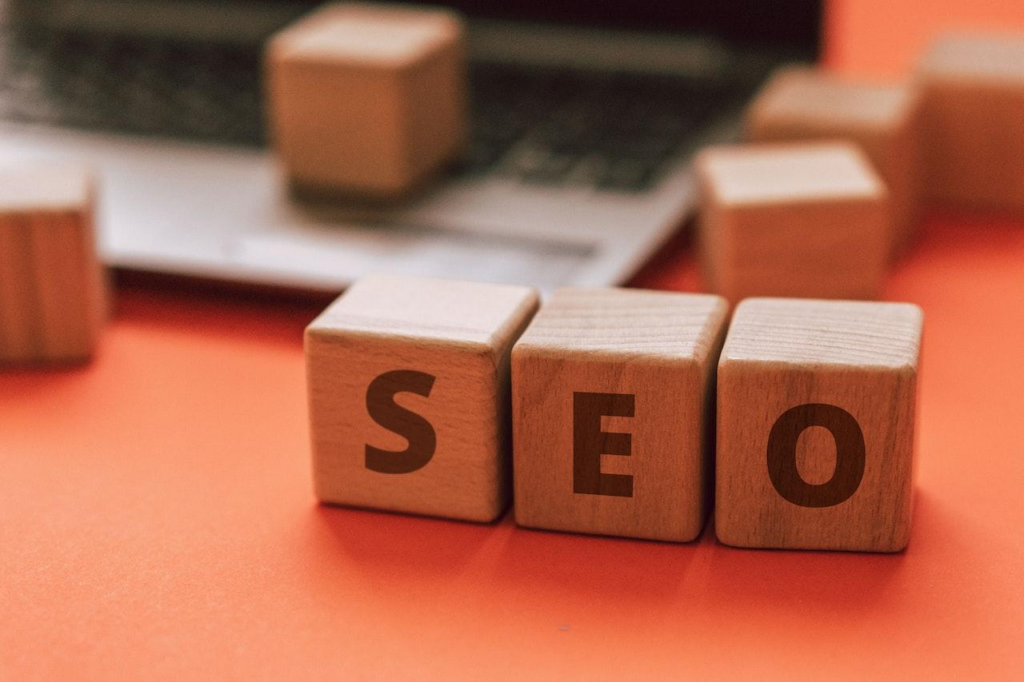 Bonus Tips: What Causes Drop in Website Conversion Rate?
The most asked question by e-commerce business owners or sellers is: why is their conversion rate dropping? Look no forth. Here, we enlisted some key things behind your store's or brand conversion rate drops.
Traffic source change
One of the most common reasons for the conversion rate drop is traffic source change or targeting. Suppose you run ad campaigns on a new platform or targeting to get different audiences.
Or, you're ranking on a certain keyword organically and get lots of visitors who aren't necessarily relevant to your business niche. In that cases, you won't meet your conversion rate targets. Also, changing your targeting ad campaign may result in lower-quality traffic.
How to fix it?
To overcome these issues, take a look at your –
Top traffic sources & every significant change
Effective marketing channels that give quality traffic, like email marketing.
Marketing analytics.
Sales page & consider making changes.
Provide offerings that convince the purchase process.
Design/structural change
Another and most important factor of the conversion rate dropping is a site's design/structural problem that makes a bad first impression on your audience. If you redesign your homepage without highlighting your service or business details, it may confuse visitors.
On the other hand, if you change the color of your brand logo that your regular consumers like most or move your CTA's positions ("buy now" or "contact us"), all these factors create a mass. Also, the site loose easy-navigation features, which may decrease sales.
How to fix it?
Focus on aesthetically pleasing and eye-catchy design with easier functions to navigate.
Keep all changing records so that you can restore them as per visitors' engagement analysis.
Avoid making too many changes at once; it will automatically drop the conversion rate.
Focus on responsiveness, user-friendliness, and easy scrolling functions.
Ensure CTA's right positioning.
Review pricing plans (if needed).
Bug on the site
Research from Baymard Institute shows that 69.99% of online shopping carts are abandoned due to personal and technical issues that cause a drop in conversion rate. Formatting bugs like visual experience errors, missing or misaligned text & images, overlapping content, etc.
Other bugs
Links/buttons/forms links (can't be clicked, doesn't redirect correctly, or opens in the same browser tab).
Browser compatibility issues won't open different browsers like Chrome, Safari, Firefox, Microsoft Edge, etc.
Search issues, site loading time, payment gateway errors, tracking code errors, and so on.
How to fix it?
Hire professional web designers and developers to test your site regularly.
Keep an eye on potential bugs and fix them in a shorter period of time.
Competitors  
Some companies offer free delivery and free trials that catch almost all potential buyers' attention to their services or products. These offers make it a hard time for other companies to compete.
That's why you need to identify and understand how to deliver messages that evoke consumers to rely on you. Not just competitors' offers, it's important to stay ahead of the business sales curve line.
How to fix it?
Look at marketing strategy to identify: are you still using the same marketing methods or not?
Update your approach if needed.
Make sure you provide smooth and excellent customer service.
Seasonality
If your product is seasonal-based, there is a chance to drop the e-commerce conversion rate when the line is out of season. When your audience has a lack of interest in your product because your target market has changed or competitors offer better products drop may happen.
However, sometimes changing customer preferences can cause a lower rate. In this competitive online marketplace, customer needs change over time depending on trends, pricing, etc.
How to fix it?
Check best-selling seasonal product trends or go through product analytics by using Google Trends.
Stay up-to-date and track customer needs and preferences.
Negative Reviews
One of the devilish factors for the conversion rate drop is negative reviews. It happens when consumers face confusion: unclear product descriptions, not enough compelling, insufficient declaration of features, etc. 
Apart from it, when shoppers don't get a satisfying and trustworthy brand story, they will not want to buy from you. However, the sale pricing range between you and your competitors can lead to negative reviews.
How to fix it?
Pay attention to every single product detail like features, advantages, new addition, etc., to highlight your authentic e-commerce product.
Highlight your brand story or a new line of products to make shoppers think or imagine it before launching.
FAQs About Quality Product Photography Drives Conversion Rate
Do product reviews increase conversion rates?
Yes, positive reviews help you to increase perceived value, build trust, and work as a form of social proof that ensures higher conversion rates. On the other hand, negative reviews can raise questions and have a negative impact.
What are bad conversion rates?
A bad conversion rate depends on the number of sales, number of visits, and expectations for your business or website. For example:
Zero. The number indicates no conversions.
Below 3%. Indicates the need to modify content, information, etc.
Any rate where the sale of conversion is greater than the client/visitor's lifetime value.  
How do you deal with a low conversion rate?
The low conversion rate factors depend on several business or website issues. To improve it, you can try different methods after finalizing your site's goal
Collect and analyze visitor data, which you can easily do by using some behavioral analytics tool, like Capturly. Leverage the power of session replays and heatmaps!
Go through competitor analysis.
Prioritize the current conversion funnel.
Optimize layouts and sales copy (if needed).
Build trust via reviews and testimonials.
Make an easy and seamless UI.
Ensure smooth page loading and lower time, and so on.
What causes a drop in conversion rate?
Conversion rate drop may happen – website redesigns, landing page changes, traffic changes, new offers, promo codes, pricing, sales, and many other issues.
Conclusion
We hope after completing this article: 12 tips to increase conversion rate with product photography add value to your sales funnel. Needless to say, you don't need to apply all tips at once to increase your conversion rate. But ensure to avoid factors that drop the conversion rate of your e-commerce business.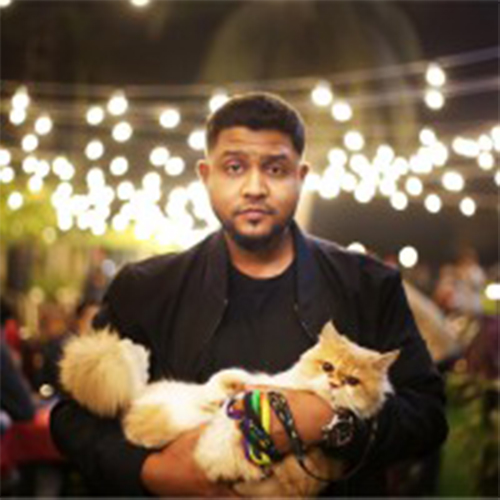 Author Bio

Ruzel Hasan is a genuine polymath. He has versatile skills and is adept in post-production work, graphic designing, photo editing, file formatting, and mastering various related applications and software. In addition, he has a knack for writing, so he shares his knowledge, tips, and ideas through content within his busy schedule. Follow him on Linkedin.