When you launch an online business, you will immediately come to realize that competition is intense. More and more e-commerce companies are popping up as estimates show that there will be a 27.6% increase in eCommerce sales across the globe in the most recently tracked period. 
The global eCommerce market stands at $4.89 trillion and is only expected to grow. This is why online retailers are using multiple channels for connecting with their target audience. E-commerce web pages, online marketplaces, and social media are being leveraged to provide the best experience to customers. 
As the customer lifecycle in the online world tends to be a lot faster, the only way that you can keep ahead of the competition is by implementing an e-commerce CRM integration. An e-commerce CRM can help you convert casual customers into loyal clients and more. 
What Is E-Commerce CRM And How Is It Different From The Traditional?
To better understand an e-commerce CRM, it is important to first understand traditional CRM. A customer relationship management (CRM) system enables businesses to analyze past, present, and future customers.
Although CRM is essential for every organization, e-commerce websites can make the most of it to grow and succeed. The primary role of a traditional CRM is to record and store customer information in one location. On the other hand, an e-commerce CRM focuses on the online customer and sales experience. 
An e-commerce CRM analyzes sales patterns and customer information and also evaluates the website metrics such as the following.
Conversion Rates

Email Subscription Opt-Ins

Customer Click-Through Rate

The Products Customers Are Interested In
E-commerce has had a huge impact on CRM and how to manage customer relationships to provide an amazing customer experience. The fact is that it influences the quality of customer relationships, trust, solving customer problems, commitment, capacity to establish the relationship, and competency.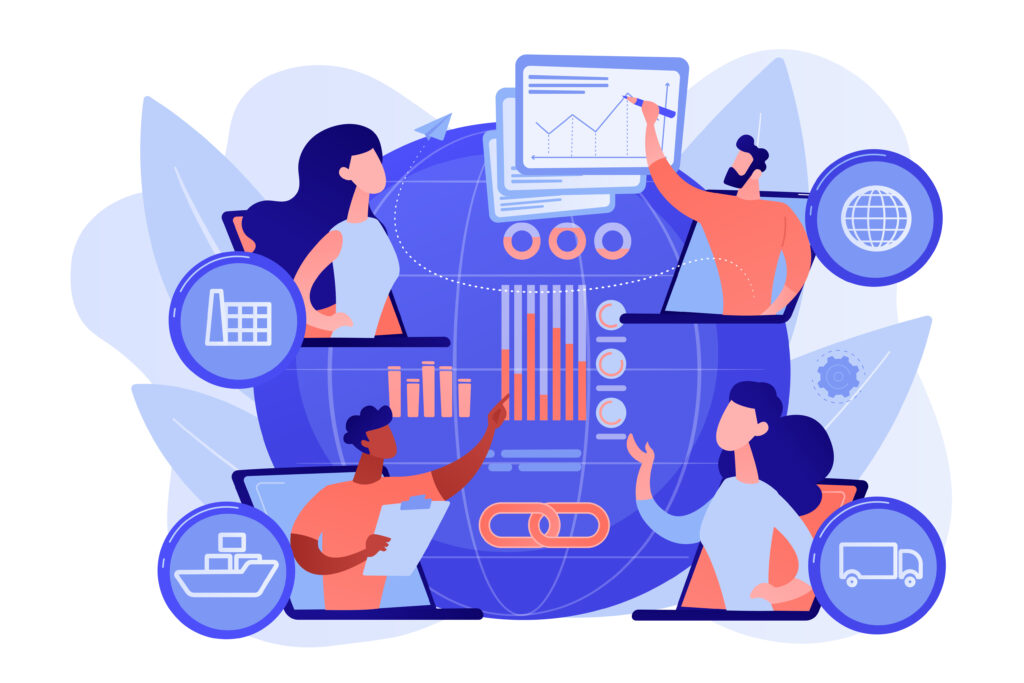 Why Do You Need E-Commerce CRM?
Implementing e-commerce CRM is integral as it not only records and stores customer data but also offers a wide range of capabilities for taking your online business to the next level. There is a lot that you can do with the latest tool to manage client relationships and more. 
As you integrate the e-commerce website with your existing system, you get to keep track of customer browsing behavior and even prepare a customer 360 view for maximum insights into your target audience. There is barely a simple thing that the software can't do for you. 
By adopting an e-commerce CRM, you get to obtain information about what your customers buy and why they buy certain products or services. In addition to this, you also get to keep track of their purchasing history and find out what your marketing strategy needs to do to keep your customers loyal. 
The following reasons will help you understand the importance of e-commerce CRM. 
Access to Detailed Customer History
One of the best things about e-commerce CRM is that it provides access to detailed customer history. The only way that an online business can succeed is by learning more about its customers. Therefore, it makes sense to use the software to access the entire history of customer buying trends and habits. 
When you access customer history, you get to launch new products for a specific type of customer, find out which category of clients to send information to about the new product, and analyze the results to improve your offering. 
The software analyzes what customers want and immediately understands whether a new product launch would have a positive impact or not. Besides, customer history allows you to determine which type of products to launch next. 
The data stored by the e-commerce CRM also helps you determine the best-sold products, the periods of the year when you have experienced the highest revenue and the prices that generate maximum revenue. Therefore, you can count on the system to meet customer expectations and serve them in the best way possible. 
Efficient Team Management
Another great benefit of e-commerce CRM is efficient team management. You might be wondering how a customer relationship management tool can help you manage your sales team effectively. The answer is quite simple. The way customers behave has a direct connection to how your internal resources are allocated.
With an e-commerce CRM, you get to divide your customers into different groups based on specific criteria since you are likely to have all types of customers, from those that buy the most expensive products to those that buy mid-range products regularly. 
The worst mistake that you can make is assigning the same sales team to both of these categories. This is where the software truly shines. It allows you to smartly allocate accounts of different categories of customers to the right team members. 
Every online store employs customer sales or service representatives. Integrating your e-commerce site with CRM will increase employee productivity as well as the team will gain access to customer details such as products viewed, payments made, and past orders. They can also utilize this information for upselling and cross-selling.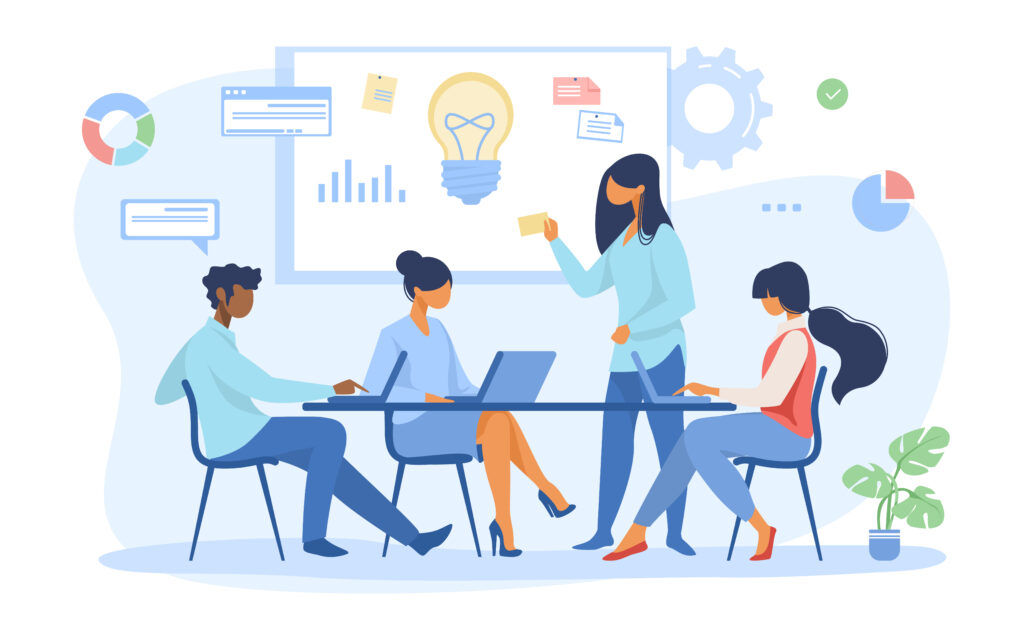 Personalize the Marketing Strategy
Market research shows that customers are more loyal to a brand when they receive messages that are tailored to their needs and expectations. For instance, sending emails that include the name of each customer and recommend products based on their purchasing history will have a positive impact on how they view the business. 
By turning to an e-commerce CRM system, you get to collect details about your customers and their past purchases. Besides this, the CRM would even let you know how customers like to be contacted for a new offer. It makes no sense to send an email to a customer who prefers receiving details about new products through SMS. 
When it comes to developing your marketing strategy, you have to gain more details about your customers. For instance, you will have to learn more about the demographics, preferred price range, or location. As an e-commerce CRM stores all the information, you can access it to personalize your marketing strategy for maximum traction. 
A CRM e-commerce integration provides online sites with a centralized location for customer data. This helps improve all marketing activities, from targeting to execution and more. You can leverage the system to for ensuring highly personalized email marketing, which will have a direct impact on sales revenue. 
Business Expansion
Business expansion is something that every business owner dreams about. However, you need a great deal of information to get it right. If you fail to gather and analyze customer data and carry on with other business operations, your business will fail to expand. 
A major advantage of using an e-commerce CRM is that it takes care of everything. Thus, you can use it to access valuable data anytime you want with just a click of a button. You can rely on it to increase productivity and boost sales. 
When you invest your resources right, it makes business expansion a lot less complicated. Besides, the software also helps make sure that you can keep your promises towards customers to strengthen your position in the market. Knowing exactly what your customers want will allow your business to expand in the right direction. 
Improve Customer Experience
In addition to the above, e-commerce CRM also helps improve customer experience in several ways. It offers shipment tracking, inventory checks, status updates, and more capabilities. Thus, e-commerce businesses can help keep customers informed to improve their overall experience. 
E-commerce CRM is particularly useful for implementing an omnichannel strategy. The reality is that a multichannel strategy is just not enough. Online businesses have to go the extra mile for customers. Hence, the software is necessary.
Better Inventory Planning and Forecasting
An e-commerce CRM can even be used for better inventory planning and forecasting as it provides data about the most popular products. You can use real sales data for forecasting sourcing, manufacturing, and sales. 
Since inventory management plays a huge role in customer loyalty and retention, you need to invest in the implementation of e-commerce CRM. It will help keep you on top of inventory to ensure that you never experience a stock-out situation.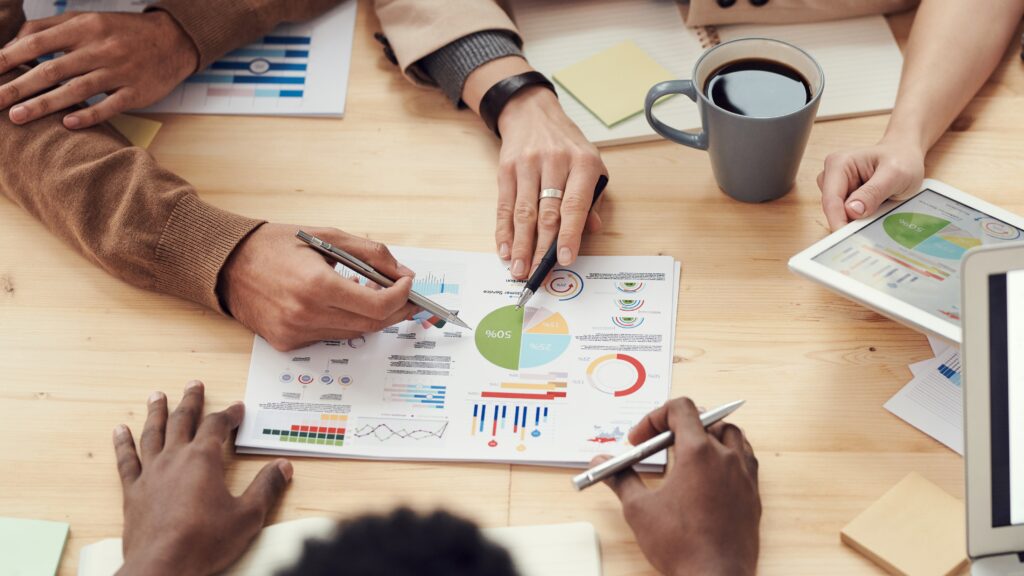 Drive Services after Sale
Every successful online business knows the importance of after-sale services. As it can improve customer loyalty, increase customer lifetime value, and boost sales, you need to find ways to drive services after the sale. One of the ways that you can take advantage of the opportunity is by turning to a CRM for e-commerce. It will provide your sales team with the information needed to address customer concerns. 
With the software by your side, it is possible to resolve product education issues, inventory shortages, and order issues in the most precise manner. Sales representatives will have access to a wealth of resources for understanding customer behavior and utilizing their newfound knowledge to boost after-sale services.
Minimize Costs and Losses 
Without an e-commerce CRM integration, your online store would experience all types of problems due to simple typographical mistakes and other mistakes. The fact is that manual data entries are highly prone to such issues, which directly affect customer loyalty and sales. This is why you must invest in CRM and e-commerce integration. It will help eliminate the possibility of mistakes and ensure that you have access to accurate data for making decisions that boost profitability rather than result in losses. 
Improve Competitive Edge
Lastly, an e-commerce CRM also improves your competitive edge. Better analytics, monitoring, and synchronized data transfer increase the overall efficiency of the business, which allows you to compete with major players in the market.
The software allows you to always have access to vital information which you can personalize and leverage for uncovering untapped opportunities. The dashboard will generate sales reports, marketing reports, and performance reports to ensure that you focus on improving your competitive edge. 
For instance, you can even generate a report of customers who have not made a purchase for the last 6 months and create an email marketing strategy to convince them to purchase with just a push of a button. Thus, you will have no trouble competing with even the biggest online stores. 
Steps for Selecting the Best E-Commerce CRM Solution
Now that you know why an e-commerce CRM matters, you need to know how to choose the best solution to grow your business. You must take some time out to find a solution that fits your specific needs. The following steps will help you make the right decision.
Develop a plan on how you aim to use the solution for growing your business.

Think about the features that you will need from the solution to achieve your objectives. 

Consider how the solution would integrate and work with other business tools and platforms. It would require you to think about how to train employees to make the most out of it.

Prepare a budget for the solution. 

Conduct thorough research into different solutions in the market and compare them to pick out one that meets the above requirements. 

Most Popular CRM Solutions for E-Commerce
CRM software development is an industry that continues to grow rapidly. According to Statista, it was expected to grow to $26.6 billion by 2021. It means that there are countless companies in the market that provide well-developed CRM solutions for e-commerce businesses. The following are some of the best e-commerce CRM solutions that will help you in ways that you cannot even imagine.
Salesforce
One of the best e-commerce CRM solutions in the market is Salesforce. It is the largest player in the market and generates billions in revenue every year. The company provides the ultimate solution for e-commerce businesses which is called Salesforce IQ. It is a SaaS suite that both small and midsize companies can use to better manage and grow their online presence.  
The reason why it is a great option is that it offers amazing scalability. As your e-commerce site grows, you can easily upgrade to Sales Cloud CRM, which features Einstein artificial intelligence technology. Thus, you can use it to analyze data collected by the CRM.
Zoho
The next name that we had to include is Zoho. It is a CRM software that enables one to build an impressive rapport with customers. Some of its features include sales forecasting, mass mailing, and reports. Its cutting-edge Zia software utilizes machine learning algorithms and artificial intelligence to help e-commerce websites boost sales. 
Act
If you are an entrepreneur or small business owner running an e-commerce website, it makes sense to use Act. It is a CRM that is easy to use and provides all the capabilities that you need, such as collecting customer information, creating databases for grouping clients, and managing email marketing. 
What sets Act apart in the industry is its lightning-fast synchronization. Besides this, it even stores changes offline and propagates them once the internet connection is restored. Hence, you can rely on it to manage your business on the go. 
Microsoft Dynamics
Microsoft has also joined the CRM market with Microsoft Dynamic, which is a great solution for customer support, marketing, and sales. Although it has a high price tag, it makes up for it with powerful features such as predictive intelligence that can help you create personalized email marketing campaigns to boost sales.
As it is a Microsoft product, it is compatible with Windows computers. The reason why Microsoft Dynamic is a notable option is that it takes a modular approach to CRM by making it applicable for just about every sphere, from marketing to human resources and collaboration. Users have the option to select modules and apps based on their business goals.
HubSpot
HubSpot is also an amazing e-commerce solution that online retailers can use to grow. The best thing about it is that it offers a free plan which you can use to manage your customer database. The tool automatically logs client interactions, creates emails based on customer segments, analyzes data for valuable insights, and even integrates phone calls into marketing analytics. 
The Real Estate CRM
Lastly, The Real Estate CRM is a powerful tool that is designed to help real estate and other service providers grow their businesses. It is the ultimate CRM for Real Estate. It is highly customizable and offers features that you cannot expect to find elsewhere, including a reports builder, workflow automation, real-time analytics, third APIs integration, lead management, and customization. 
Manage listings, gain insights into every single detail, and monitor strategies to boost revenue with this solution. The Real Estate CRM is just the tool that e-commerce sites should use. 
Takeaway
After you have finished reading our post, you will learn everything there is to know about e-commerce CRM, from what it is to why you need it. There is a lot that you can achieve with the software, which is why you should not go on without out. 
Make sure to consider the steps mentioned above to choose the best solution. Only the best solutions have been suggested. Hence, you should go through them to determine the right option for your business.