As Black Friday is the traditional holiday when it comes to both offline and online shopping, Cyber Monday has shown its true potential by taking half of the crown.  It was first announced in 2005, and since then, more and more traffic has been accumulated in electronic commerce. The event first appeared in Canada, but since then, England, Germany, Portugal, Ireland, Chile, and Japan have been making huge mass online transactions. In each year there are new countries joining worldwide. Its features are actions that are only available for online shopping, not in store.
The main reason for Cyber Monday's ever-increasing success is that there are some who miss out on Black Friday's discounts every year. To compensate their "loss", they start purchasing online on Monday so businesses have realized the shopping-power and the opportunity.
Needless to say, Online shopping has a huge potential. If you don't believe me – why wouldn't you -, check the numbers.
51% of Americans prefer to shop online
96% of Americans with Internet access have made an online purchase in their life, 80% in the past month alone
E-commerce is growing 23% year-over-year, yet 46% of American small businesses do not have a website
Average amount spent per year: $182
Cyber Monday just proves – and improves – these numbers. In 2016, Consumers spent $3.45 billion online on Monday, according to Adobe Digital Insights.
The goal of this article
The goal of this article is to show you some quick tips that you can apply right away when preparing for the two biggest shopping events of the year.
With that being said, LET'S GET STARTED!
TIP #1 Have a decent gallery
Images and videos help customers not only to focus on information but also webshops to get ahead of the search results. Product pages featured with images had a 150 percent higher chance of getting on the first page of the hit list than the ones without the image. At the same time, a video increased its chances by 200 percent. In addition, the number of images counts as well: product pages with three or more images had a greater chance of appearing on the hit list than the product pages with the two images or less.
It is also a good idea to compress the images properly, since buffering high-res photos can take decades. If you skipped this part, then there is a chance that your visitors skipped your shopping cart too.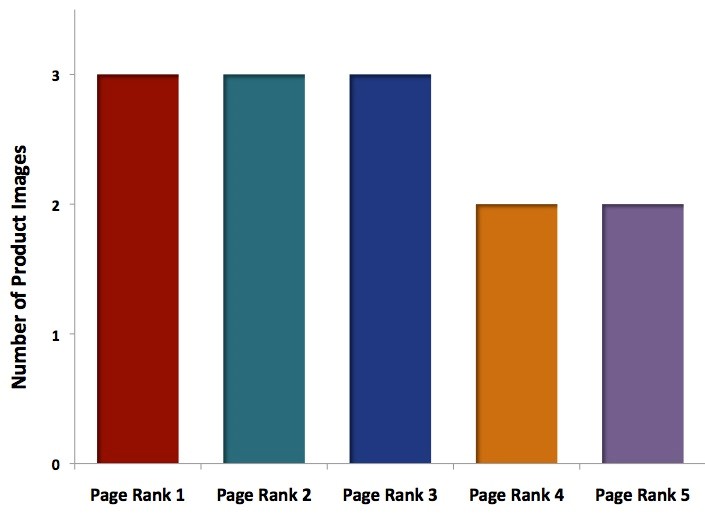 Source: Prweb
"Product merchandising is just as important online as it is in brick-and-mortar stores because consumers want to see and understand what they are buying. Not only do product images and videos help shoppers make informed purchasing decisions and reduce product returns, they are also highly correlated to page rankings."
TIP #2 Measure and optimize
I've already talked about how images affect the performance of your webshop in the first section. However, the optimization process doesn't stop there. Measure the loading speed of your website using web analytics tools and look for weak spots. You can also improve a lot just by getting rid of unused scripts that run in the background. I know they don't eat too much, but on major events like Black Friday and Cyber Monday, the traffic increases and as I said earlier, every millisecond counts. Measuring and testing how your webshop holds itself during these events is a must. In other words, in order to succeed, you need data.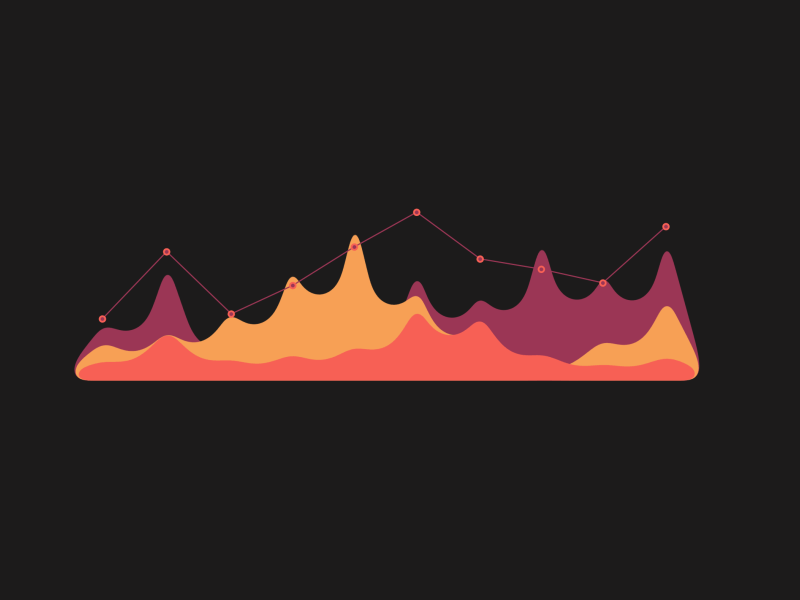 |LOTS of data!
Analyze the customers you currently have; there are tons of tools out there like Capturly that allows you to collect valuable live data. Look for certain patterns in the user flow; if you find any behavior that can lead to drops in the conversion rate, try to reproduce the symptoms. Just imagine this process as a car that needs reparation. When you take it to the mechanic, the first things he'll want to know about are the symptoms. The next thing will be the test drive to gather more information (just like you would collect data), then he'll try to reproduce the problems. Start looking for "leaks" in your conversion funnel. In marketing, the sales funnel describes the user journey through an application or a website/webshop.

Tip #3 Easy to spot Basket and CTAs
Visitors who come to your webshop/website and find your website hard to navigate will leave very soon. It doesn't matter whether your site is fast; if there is not enough payment option or the shipping fee is high, most of the visitors will leave. Keep in mind that there is no reason to place certain elements – especially important ones like Call-To-Actions, search bar or a basket – randomly and hope for the best. These are especially important elements of your online business. The colors and the text should be unique for the buttons and links that lead to the order. They need contrastive, striking colors and call-to-action texts that really affect the buyer.
|Get your UX together!
It's worth noting that UX and web analytics walk hand in. Some claim that web analytics and the data collected are needed for mainly management when it comes to online businesses. However, the fact that its qualitative data means that web analytics is essential to improve the overall user experience. The whole layout should be as user-friendly as possible, short and simple. Make navigation clear, know where the order process goes, make sure the error messages are clearly visible. If you have a website, appreciate the importance of web design, the success of the whole business can depend on how useful your website is. CTAs, the shopping cart or the search bar can be the Achilles of your webshop.
|How can you tell if they are in place?
With the help of sophisticated web analytics tools. Don't be afraid to take a step towards something new. While Google Analytics is a great tool to have, it only shows you how your webshop performs based on quantitative data.
|The real question is WHY?
The only way to eliminate the guesswork is to inspect how your visitors do certain things on your webshop: what confuses them, and where do they start leaving your webshop, reducing the conversion rate of your sales funnel. Use web analytics tools designed specifically for website optimisation. Using a click heatmap, scroll heatmap, or session recording can reveal untold stories. Look for certain patterns in the user flow; if you find any behavior that can lead to conversion drops, try to reproduce the symptoms.
TIP # 4 Build thrust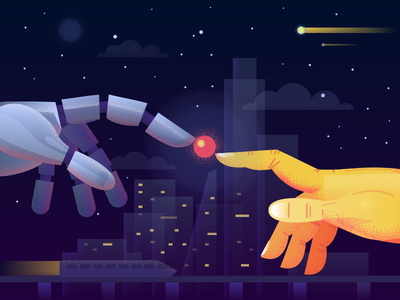 If you haven't done this before, well it's about time. Your website must be safe for users, especially, when customers provide personal and financial information about themselves. You need to make sure that sensitive data are safe. The SSL certificate tells everyone that the information is encrypted, so hackers do not have access to them. It also relates to how you should determine the ways in which customers pay on your website. You have to choose the right service providers that are worth it.
|The About us page is also about the visitors!
Be very attractive and up-to-date on your "About Us" page –  the customers who read the "About Us" page and found it convincing will be more confident about your webshop. The "About Us" page, on the other hand, is another opportunity to introduce valuable keywords, which is a good SEO strategy.
|Reviews, reviews, reviews!
Ask for an evaluation from customers. Customer reviews serve as pillars of guarantee for visitors. A positive rating is up to 1000 words.
"Positive reviews are like Pokemon, you gotta catch em all!"
TIP # 5 Don't force your customers to download
THE PEOPLE DO NOT LIKE TO DOWNLOAD unless they are faster than your store's website. Researchers have proven for the third year that buyers prefer to make purchases on mobile-friendly websites rather than in standalone apps. Speed is a critical factor and keep in mind that wifi connection is not guaranteed when shopping.
|Do you really want to waste their mobile data plan on your app?
I don't think so.
Here are a few benefits of sticking to a mobile-optimized website:
websites are instantly available – You don't have to download anything like you would normally do with an app. A mobile website is instantly there and ready to browse.
compatibility with all kinds of devices – If the browsers can open your website, your good to go. On the other hand, an app has to be compatible with the version of the operating system.
easy to update and maintain – A well-optimized website outperforms the app when it comes to flexibility. Updating the design or content is very easy.
easy to find, easy to share – If you did your homework and optimized your site to appear on the search engines, then your potential buyers won't have any problems finding it. In addition, if they want to share your content, all they have to do is copy and paste the URL, and send it directly to friends or share on social media.
best "bang for the buck" – Developing an app on multiple platforms and versions of operating systems can be expensive. However, website development is considered to be much more time and resource efficient.
This doesn't mean that mobile Apps are a waste of money. On some occasions, they can be very useful. They make easy to send push notifications towards the users, amplify the brand presence and sometimes they can outperform the speed of the website.

Conclusion:
Black Friday and Cyber Monday continue to dominate in November year after year. So far Black Friday was the undisputed champion of shopping, both in offline and online ways. However in the last couple of years Cyber Monday took half of the glory by turning into the biggest playground for e-commerce.
First impressions matter – the attention span of the visitors is 59 seconds short. This means if you can't show up something valuable, most users are going to throw a "bye-bye" at you. Use high-quality, well-optimized photos. People remember 80 percent of what they saw and only 20 percent of what they've read. Find a unique product or service you can sell and which grabs the attention as soon as possible. Give people something they do not even know they need.
Improve navigation –  Make it super easy for your visitors to find what they want, because they can't buy what they don't find. Have live chat to support fast customer decision at least for the big event.
Show people that the site is safe and reliable – Do everything you can to maintain secure shopping and payment experience. Use SSL and put badges where needed – qualitative website analytics tools such as click heatmaps, mouse recordings, or scroll heatmaps can tell you this precisely – so your visitors can feel comfortable. Ask for an evaluation from customers. Customer reviews serve as pillars of guarantee for visitors. A positive rating is up to 1000 words.