The sheer volume of video content we all consume every day is insane! Every passing day, the number of people who consume video content is only increasing. 
In order to understand the average internet user, YouTube conducted a global survey with more than 11900 participants. Nearly 50% of Millennials and Gen Z who participated in the survey didn't know how they'll get through their lives without videos. It's not shocking. Because an average internet user spends at least 84 minutes a day watching some form of online video content. This is why countless eCommerce brands use videos for marketing purposes.
Video Marketing helps brands and business owners increase their traffic, engagement rate, and conversion rate by a greater margin. They grab the attention of the audience, educate them, and earn their trust. By now, you understand that video marketing is crucial for any business/brand to survive online.
But, how beneficial is it to eCommerce brands specifically. Read on to find out. 
How is Video Marketing Beneficial For eCommerce?
Source: YouGov America
When people buy products online, they'd like to see how the product looks and functions in real life. By incorporating videos to your e-commerce marketing campaigns, you'd be able to bring life to your product and differentiate how your product stands out from your competitors. 
Here's a list of reasons why you should use videos for marketing your eCommerce brand. They
Increase brand awareness

Address even the laziest customers 

Make it easier to explain complex concepts 

Are loved by search engines 

Are easier to consume 

Make it easier to connect with customers

Appeal to mobile users 

Increase engagement 

Builds trust and increases credibility 

Influence customers' buying decisions 

Increase conversions 

Help in getting more backlinks 

Help boost conversions in email marketing campaigns 

Can be used in a variety of ways 

Have a good return on investment. 
17 Types of E-commerce Videos Brands Can Use for Marketing 
Now that you understand how videos will be beneficial for eCommerce brands, let's go ahead and learn about the different types of videos eCommerce brands can use for marketing. 
Product Demo Videos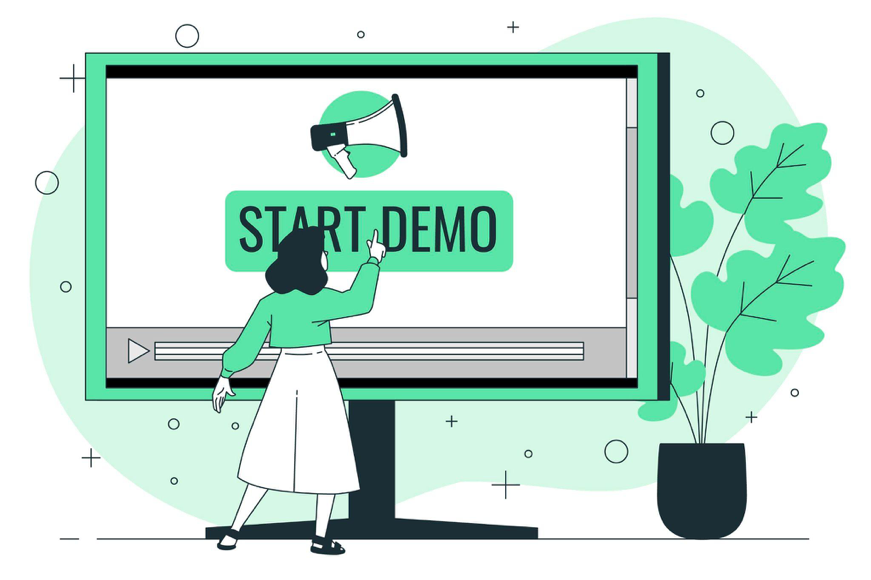 Product demonstration videos illustrate how a product looks and functions in real-time. These videos play an active role in communicating the product's value to the target customers. It's always wiser to capture every important detail to help customers gain a clear understanding of your product. 
Some of the important things that your product videos should include are: 
A clear demonstration or walkthrough about how to use your product 

Prime features and benefits of your product

A clear message about how you stand out from your competitors and why your target audience should consider buying your product. 
Animated Videos
These types of videos are always engaging and fun. The best thing about these types of videos is that they are capable of delivering the key message with just animations and text. 
Animations make it easier to process information and cater to people of all age groups. They are also much cheaper compared to creating live-motion videos. 
You don't have to spend additional costs on renting locations and hiring artists. You just have to invest in a budget-friendly animation software or hire a bunch of talented animators to get your job done. 
Livestream Videos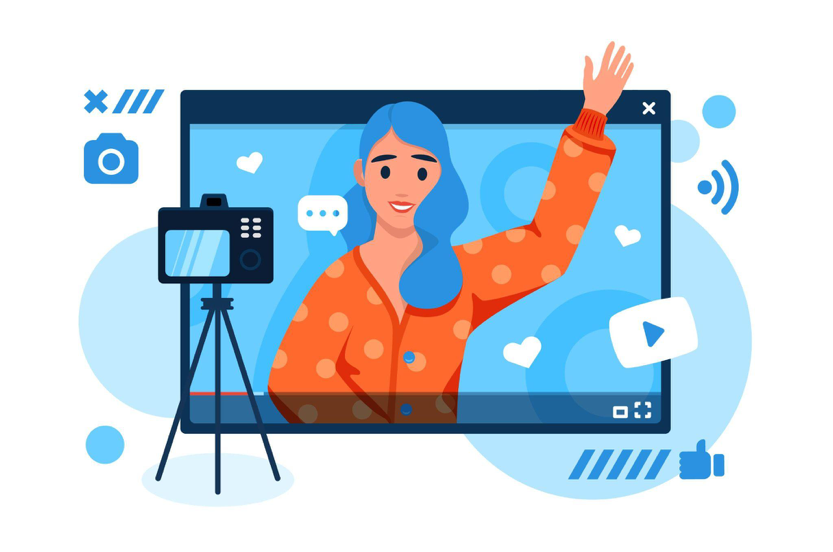 Going live is so easy nowadays. 
Just try going live on any one of the social media platforms where you have a decent number of followers. It would be a great way to interact with your customers and understand their problems on a deeper level. 
It creates a special bond and gives you a fair advantage over your competitors, helping you stand out and shine.
Additionally, you can also promote your live videos on your other social media handles and newsletters. It will act as a contributing factor in driving a little more traffic to your eCommerce site. Just make sure you record your live streams using any of the screen recording software available online. 
Since screen recorders allow you to record both your system audio and microphone audio, you'd be able to record any number of lengthy live streams, gameplays and  reaction videos without much trouble.
Tutorial Videos
Tutorial videos are one of the most common types of video content consumed online. These can either be tutorial videos (that cover everything about a certain product) or how-to videos (that teaches you how to do something with detailed step-by-step instructions). 
Compared to product demo videos, these videos are much more detailed in nature and play a major role in convincing hesitant buyers to purchase a product. The idea is to introduce your product to the audience and give them an overview about its key features and functionalities.
Expert Interviews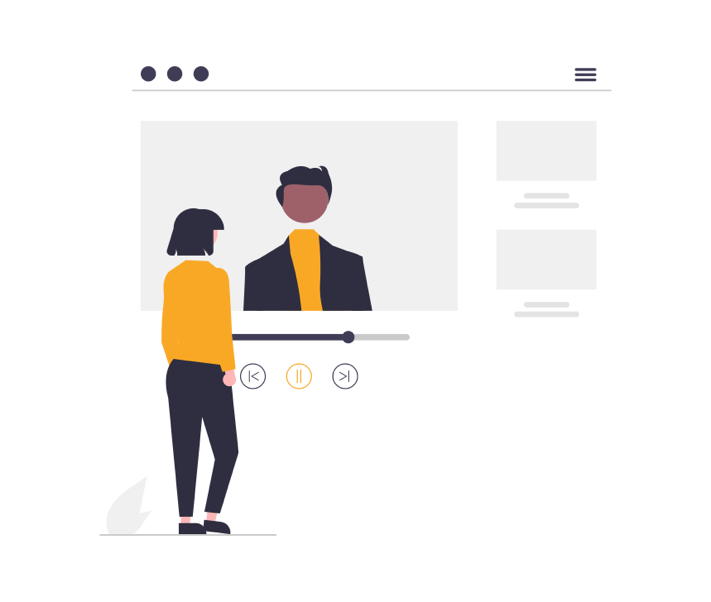 Expert interviews help build credibility and provide you with a chance to deliver valuable information to your target audience. 
As experts are often people who have a broad knowledge about a specific subject, interviewing them and adding those videos to your website could actually help build authority for your eCommerce brand. 
Before you create your videos, keep a check on the following factors:
Make sure you ask questions that are relevant and useful for your target audience

Ensure the whole interview is well structured and goal-driven

Keep a check on the conversations. Make sure they're short, crisp and to the point.
Interactive Videos
An interactive video is a type of digital video that supports user engagement and interaction. These videos allow the audience to click, scroll, hover, drag, gesture and perform other digital actions just the way people interact with other web content. They help in increasing audience interaction by engaging them and getting them involved in your eCommerce site. 
As video creators, you'd be able to easily add quizzes and data fields to your videos. And the best part is, that these videos help creators track different kinds of video metrics. You can easily track the number of clicks within a video, analyze different metrics and paths taken via branching, and do so much more using any of the video metric analyzers online. 
In order to create a stunning interactive video, here are a few things you need to take care of: 
Use interaction reasonably 

Make it engaging and entertaining 

Use gamification 

Allow your users to be part of the story
Informational Videos
While trying to use videos for eCommerce marketing, you don't necessarily need to stick to videos that only talk about your product. You can also create videos about anything that's closely related to your product. For instance, if you sell cosmetics or makeup, you can create videos about the best skincare and haircare routines available. And then, you can talk about how your cosmetics will help them achieve the desired end results.
By doing so, you'd be able to highlight how your product solves most of the problems customers face and how you stand out from your competitors. 
These types of videos will introduce you to a new set of audiences and help increase your brand's exposure. Once you get introduced to a new set of audiences, you can nurture them and try to convert them to successful and loyal customers. 
Promotional Videos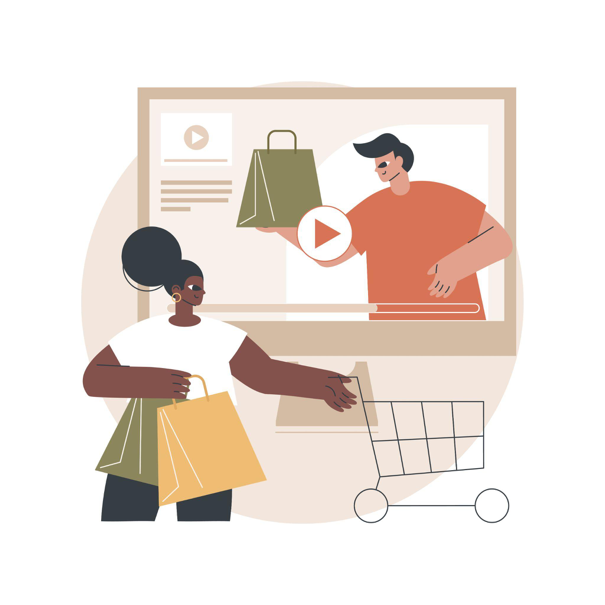 Promotional videos are nothing but promotional video advertisements. Fortunately, there are so many digital platforms that support video advertisements today. 
Running ads on target digital platforms that have a sizable chunk of your audience will help you drive more traffic, boost sales and increase your conversion rates. But, you need to be careful before choosing your promotional platforms. You need to choose the right ad format, content, platform, and target audience. 
Each platform comes with its own set of advantages and disadvantages. So, it's important to customize and tailor your videos according to your target audience and promotional platforms. 
For instance, short videos under a minute always tend to do well on Facebook. 
Whereas, the ideal length of Instagram story ads is somewhere around 10 to 20 seconds.
Parody Videos
As human beings, we all need to cool off a little from time to time. And, it doesn't hurt to throw in a little humor to your marketing videos every now and then. 
Comedy, when used correctly can work to your advantage. As people are fed up with traditional, generic forms of advertisement they see on a regular basis, they develop a liking for content that breaks the monotony of generic advertisements. 
These types of videos, when used correctly, have the potential to drive in a lot of views and help in introducing your brand to a lot of new faces. 
However, parody videos are to be created with caution and should never hurt anybody's sentiments. 
Product Testimonial Videos
Having product testimonial videos on your product pages and sales pages will help you gain customers' trust and increase your brand's credibility. People love reviews and testimonials because it gives them a sneak peek about how customers feel about a particular product. 
You can simply ask some of your loyal customers to highlight the features they love and allow them to talk about the main problems that the product solved for them.
By adding these testimonials to your site, you make your prospects feel assured and content before making a purchase.  
FAQ Videos
FAQ videos can be used to give a complete revamp to your site's boring FAQ sections. It's more engaging than traditional text-based FAQ sections and increases the time a user spends on a site. 
Video link: https://youtu.be/j2SmidFihSw 
Try to record yourself answering a few of the commonly asked questions and upload the videos to your product pages. As videos are more engaging than text, it would be easier for people to get their doubts cleared. 
Unboxing Videos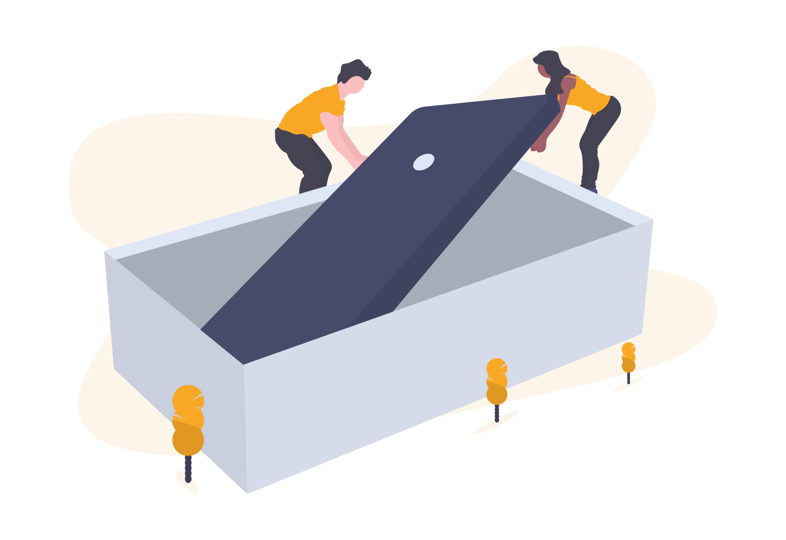 Unboxing videos are hugely popular on the internet. 
For some reason, people tend to love watching their favorite influencers unwrap new purchases. 
It's interesting to note that more than 90,000 people type the keyword 'unboxing' into YouTube every single month. Shocking, but true! (Source: Packhelp)
When eCommerce brands create unboxing videos and try to share them via the right influencers, they can easily bring in a good amount of traffic to their site.
As an eCommerce business owner, you can contact any influencer who has a large chunk of your target audience as his/her followers. You can approach them and see if they'd be willing to do an unboxing video for your product. And when they agree, you can send them any of your products for free as a token of gratitude. 
However, it's important to maintain authenticity while creating these videos as people look forward to genuine and real video content online. 
Message from CEO/Founder 
These types of videos help create a deep connection with your customers. 
You can include stories about the company's journey, your personal takeaways, future plans, and finally end it with a gratitude message thanking all your loyal customers. 
Here is an example of a video from Animaker's CEO. 
Video link: https://www.youtube.com/watch?v=PESLjzH2Iok 
If used correctly, these types of videos can create a huge impact. It's one of the ideal ways to personalize your brand and establish a solid relationship with your customers. 
Story-Based Videos
Stories! Don't we all love hearing stories? 
Stories about brands are always a huge hit amongst customers.
Storytelling provides us with a means to communicate, connect, educate, and share information with our audience. 
When you add story-based videos to your digital marketing campaigns and web copies, you'd be able to relate with your target customers on a more emotional level. They'll make your brand look more interesting and help you showcase what values you stand by. 
Some of the best examples of story-based video advertisements include
We Believe – a story-based brand video campaign run by Gillette. 

Shares Ad campaign – run by Google. 

The Force – Volkswagen commercial

Buster the Boxer – A John Lewis Christmas Advertisement 
Company Culture Videos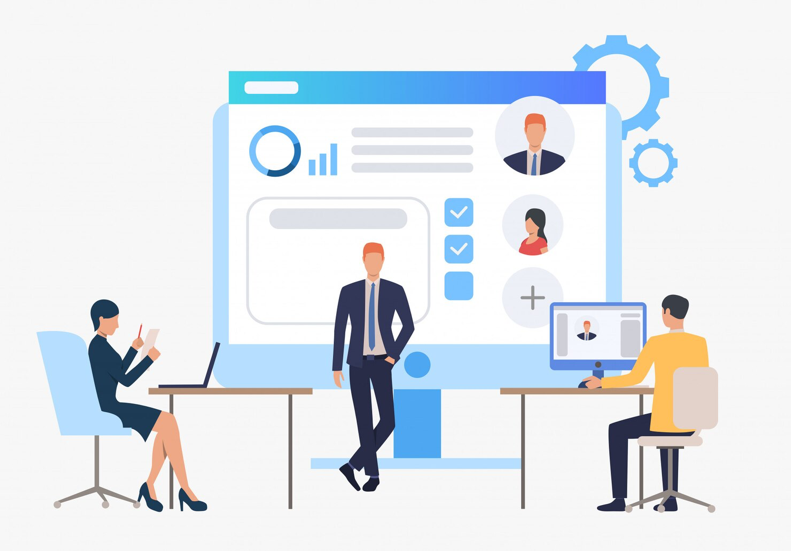 Just like how storytelling helps brands showcase what values they stand by, company culture videos help in showcasing a brand's personality, mission and values. 
Nowadays, more and more customers are mindful about what brands they support. So, a company culture video highlighting your brand's mission and values will help in creating a stream of loyal customers. 
Some examples of interesting company culture videos are: 
"Basecamp tries some coffee" from Basecamp 

"Hubspot is the place to be" from Hubspot 

"Show your fun side" from Zendesk
Launch Videos
Whenever you come up with a set of new product features, you can create a product launch video highlighting all the benefits of the new features. You can also talk about how your product came to life, how you tackled customers' pain points, etc. 
Using your creativity, you can also take this a bit further and conduct a few fun challenges to increase audience engagement. You can ask people to participate and use this as an opportunity to promote your new launches. 
Here is a good example of a product launch video by Apple. 
Short Commercial Videos
These videos are of a shorter duration and usually talk about the product features, USP, new releases, etc. in a concise and engaging manner. 
Make sure you add all the necessary elements within that short duration. Since these videos are shorter in duration, they have a higher engagement rate. The focus should be on hooking people to watch them till the very end.
Another advantage is that these videos can easily be created with very few resources. You don't have to invest in expensive recording gadgets. 
A decent computer and smartphone is all you need to create a successful commercial video.
Conclusion 
Videos have somehow become a crucial part of eCommerce marketing. Now that you have a clear understanding about how to leverage the power of videos to your eCommerce marketing strategies, you can go ahead and start experimenting with different types of videos.
However, you don't have to go all out and start creating all these videos for your eCommerce sites. This post just tries to give you an introduction about what types of videos work for eCommerce brands. 
You can definitely start small. In the beginning, you can try experimenting with product videos and video advertisements. These are the two basic video types that most eCommerce brands start with. 
Then, you can slowly try creating other types of videos. Based on your own personal experiments, you'd be able to figure out what type of videos work for your business. 
If you'd like to add any suggestions, share them in the comments below.