Advertising is a crucial aspect of running a successful business. It helps you reach out to new customers, and show off your product or service to the world. Without advertising and marketing, gaining new customers for your business would be challenging. They also help you stand out above the competition and allow you to differentiate what you have to offer.
While advertising used to take place on offline devices, it has gone digital. There are many ways you can advertise a business online.
Using Social Media
With billions of people using social media regularly, it is one of the best ways to advertise. You can use it in every type of audience. No matter what you sell or who your target is, they are likely using social media in one way or another.
Of course, you want to ensure you are well-versed in all aspects of social media. It is necessary before trying to use it for marketing.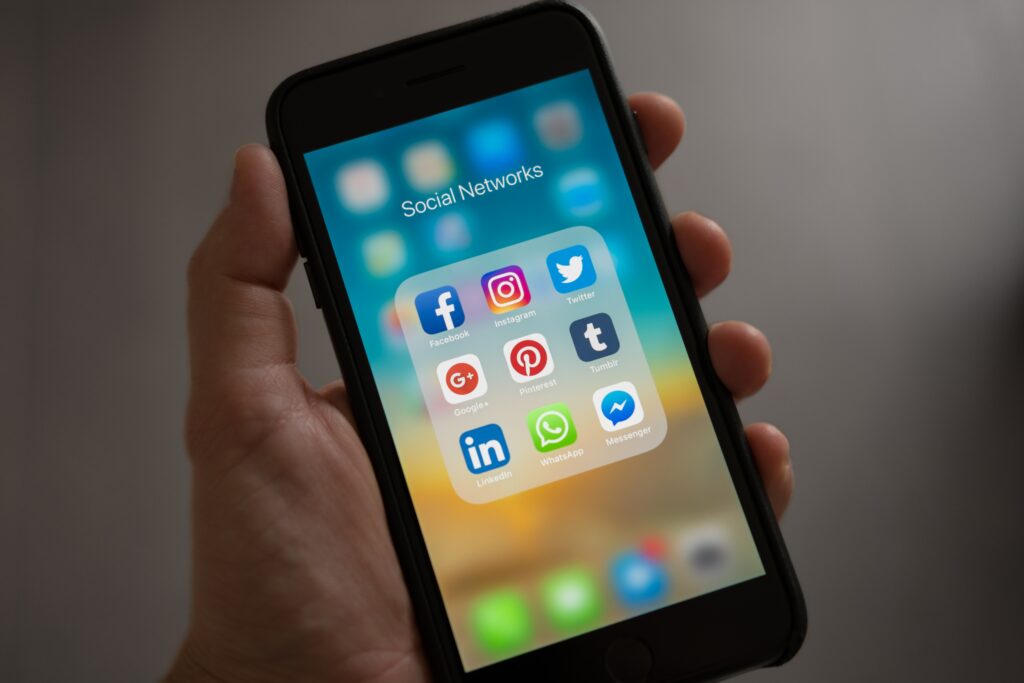 If you come off as too "salesy" and the content you post is low quality, many people won't give you the time of day. This is where social media comes into play. It is valuable for sales and marketing. You can use it to communicate and engage with followers, too.
What you work on and become proficient with in regard to social media will depend on the content you post.
Let's see an example. You sell skin care products or makeup and most of your content is photos of people. In this situation be sure to check out Facetune's guide for how to take a selfie. 
Other things you should work on include how to communicate well in short messages. You have to learn the kind of content that engages well with your audience.
Working With Influencers
Another great option to advertise digitally is to use influencer marketing. Influencers seemingly rule the world today and exist on all different kinds of platforms. As you can tell by their names, these influencers hold a lot of influence over their fans and followers. If they say or do something, their fans will take notice and often do the same or follow them.
If an influencer shares your product or service with their fans and talks about how much they enjoy or like it, this can provide a huge boost to your business. Of course, you want to make sure the followers of that influencer are within your target market and are likely to become customers. For example, you likely wouldn't work with a gardening influencer if you sell workout gear. Also, with the influencer marketing market size still growing rapidly, there is no better time than now to become involved in the space.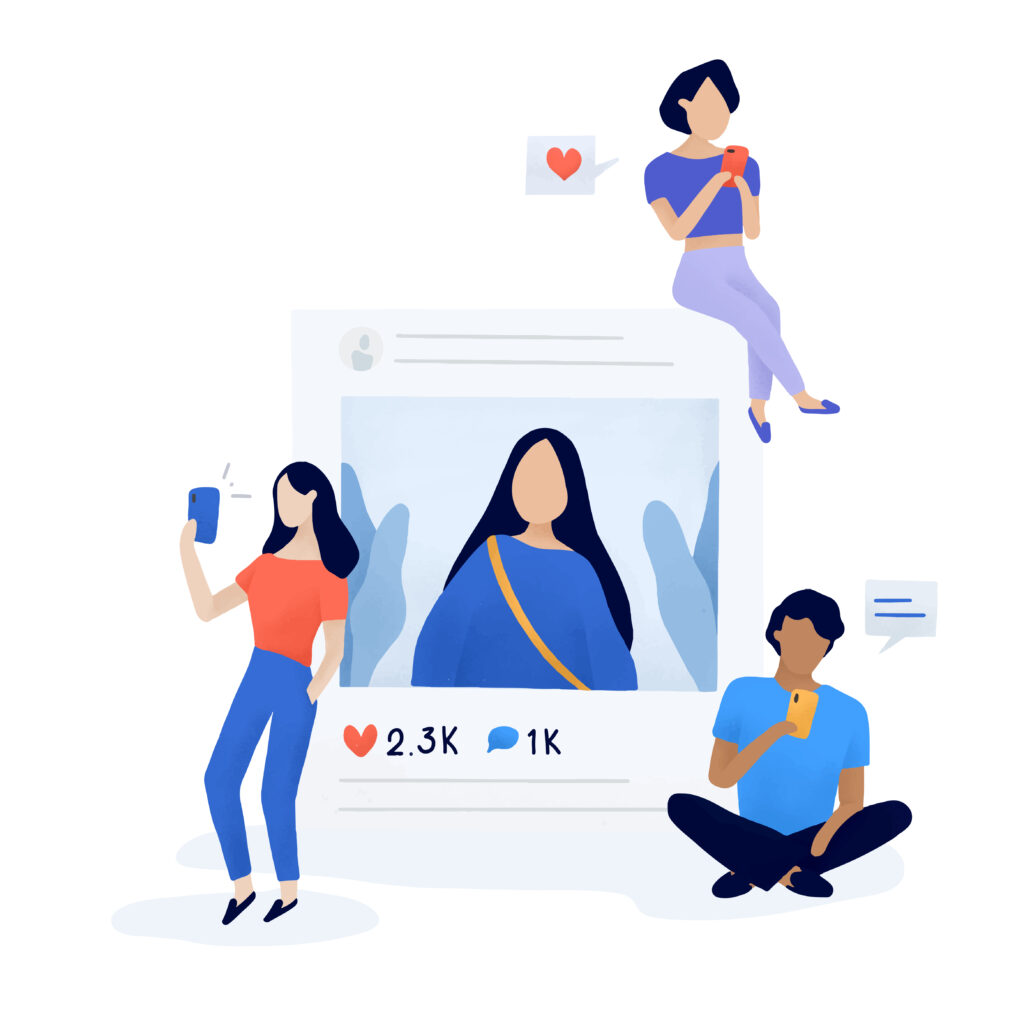 While getting a huge influencer to work with you can be challenging or expensive, they aren't the only ones worth considering. Working with micro-influencers can produce some incredible results while being much more affordable. In many cases, you can work with dozens of smaller influencers for the price of one major influencer. This can give you access to a ton of different and potentially-diverse audiences.
PPC Advertising
PPC advertising (which stands for pay-per-click) is a model of internet marketing where you will pay a small fee each and every time your ad is clicked. Your ads will often be put in search engine results, but there are other destinations for PPC advertising too. You will often need to bid for prime placement, and different keywords or terms will have different costs.
It can be an incredibly low-cost way to get people to see your ad and check out your service. It is essentially like buying visits to a site or store as opposed to getting organic visitors. While it is a great technique that can provide brilliant results, you need to be aware of the common mistakes in PPC ad campaigns. If not, they have the potential to ruin your campaign and severely hurt your return on your investment.
Email Marketing
While email marketing is not new and has been around for the better part of a few decades, it still remains one of the best ways to advertise digitally. This helps you reach people directly in their email inboxes, which most people visit multiple times a day. It is a great way to connect, and while getting a strong email list (and keeping it clean and updated) can be challenging, it is well worth it.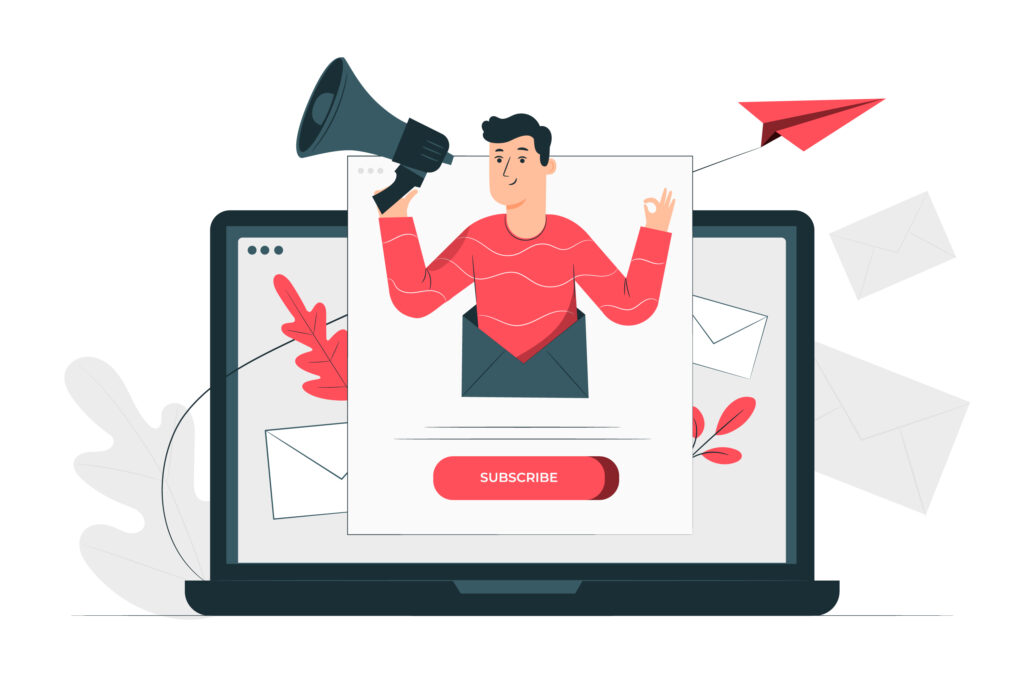 As for how many emails you should send, it depends. You want to send enough that you aren't missed or forgotten about, but sending too much can get annoying. If you are constantly sending a ton of emails, many people may unsubscribe from your list.
Also, make sure each and every email you send provides some value to the recipient in some way. Many customers may not consider looking at it if it is purely an advertising and marketing-focused email. But if you provide them with a discount, some helpful information, or entertain them in some way, it can help ensure they will open it.
Search Engine Optimization
Search engine optimization (SEO) is all about trying to get your website to rank as highly as possible on search engine results. The higher you rank, the more eyeballs you will reach and the higher your chances of getting more people to visit your site and convert.
While it can be very affordable and produce great results, those results might not be as instant as they were with PPC. The idea of the two is similar (get your website/product higher up on search engine results). The main difference is PPC involves you paying for the placement, while SEO is all about earning your placement.
There are many ways you can improve your rankings on search engines. This includes using the right keywords, ensuring search engine algorithms can crawl your site, ensuring your user experience is good, and optimizing your site for mobile devices. Over time, with the right content, keywords, and hard work, you should see your rank begin to improve.
Also, search engines constantly change their algorithms. You need to be aware that the methods that might have produced great results in the past may not anymore after some of these changes.
Advertising on Podcasts
Podcasts have taken off in recent years and many have millions and millions of listeners every month. Podcasts come in all shapes and sizes, and in just about every industry under the sun. No matter a person's interests or how they are entertained, there is likely a podcast that they will find enjoyable. Because of the major interest in podcasts, advertising on them has become a popular way for companies to reach more customers.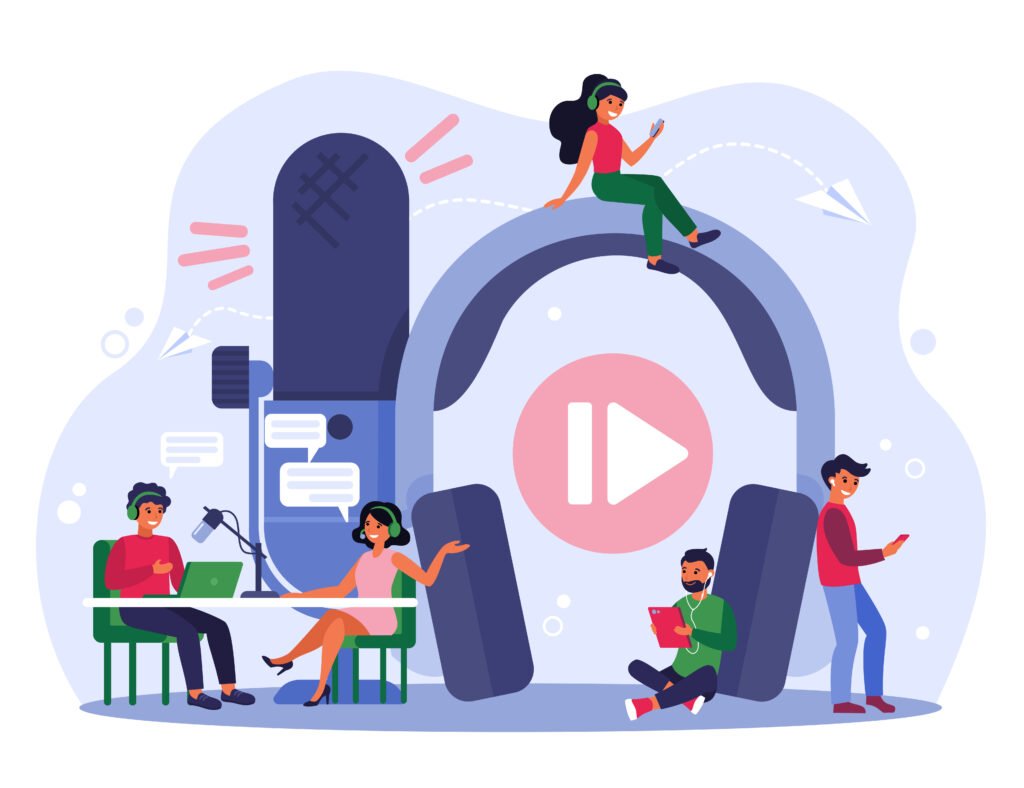 Having an ad at the start, middle or even end of a podcast can reach millions of people. Of course, like with influencer marketing, it is crucial to advertise on a podcast that likely has listeners who are in your target audience. If not, your ads may not perform as well as they could have if you had chosen the right podcast to work with.
Testimonials and Case Studies
Another outstanding way to advertise or market a product, service, or company is to share testimonials. These could be shared on your website, as well as on your social media accounts. You should also encourage people to leave you reviews on Google and other third-party sites or platforms, too.
Reviews, ratings, and testimonials can all work wonders for attracting new customers to your business. If people see that others have had a good experience being a customer of your company, they themselves might be more likely to become one themselves. Of course, the opposite is also true, so try to avoid poor reviews and testimonials by offering strong products/services, and good customer service.
In some cases, a more detailed case study is also a good idea. These will get into detail about how your company and its services have helped an individual or other company succeed. These can go a long way in painting the picture of how your business can help customers, and serve as important social proof. If possible, try highlighting any high-profile customers you might have in testimonials and case studies, too.
Design Your Website Well
An underrated way to better advertise is to simply design your website well. Your site is where people will go to learn more about your company, what you offer, and your pricing, and generally try to get a better understanding of your company as a whole. In fact, your website is often the first impression that someone has about your company.
If it is a good first impression, they may stick around and convert, but if you make a bad first impression, you will likely lose that customer forever. You need to not only provide a good experience to visitors but also try and keep their attention for as long as possible. A site that performs well and looks good can also build trust with potential customers as it can help you seem more professional as a company.
It should load quickly, information should be easy to find, navigation should be easy, and the colors, photos, text, and videos should all look good and be in the right spots. If your site looks bad, is hard to navigate, and loads slowly, it is not a good representation of your company and will hurt your ability to reach new customers effectively.
You are a professional company offering your products and services, and your website should reflect that. If you can't seem to get it right on your own, there are plenty of web designers and web design companies that can help ensure your site is a good advocate for your growth, and not hurting it.
Also, it's worth considering the usage of some behavioral analytics tools, like Capturly's heatmaps or session replays. These features can better the user engagement on your site and also improve your website design, by monitoring how visitors are reacting to different changes on it.
Offer Free Rewards or Special Deals
There is no doubt that people love anything that is free. If you offer something extra for free along with your product or service, it can often bring in more attention and make sure people consider what you have to offer. This could be a free shirt with every order, a free ebook, some stickers, or something else that fits with your branding or company.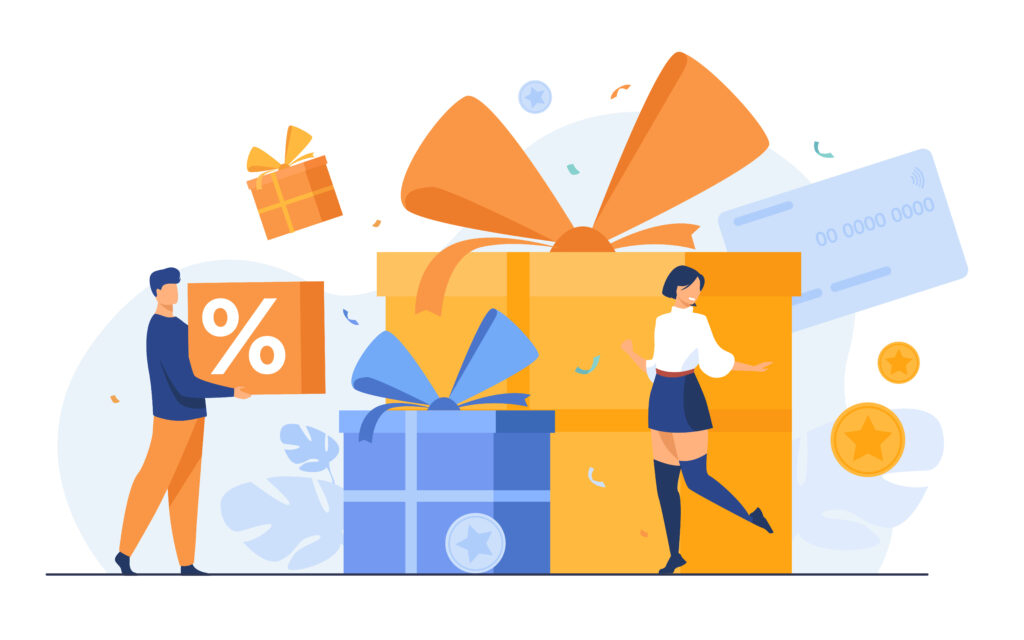 It should be something easy and affordable for you to get, but something that still provides a bit of value. In most cases, even if the item isn't very expensive or overly useful, people will still be ecstatic to get it for free. This can be a great way to build up excitement surrounding your company. Deals and discounts are common in all industries, and they are used to entice people into making a purchase that may not have made it otherwise.
Make Your Company More Human and Relatable
Today, people want to feel a connection to the companies they work with. A great way to help your company be easier to relate to is to ensure your company is more human. This helps put a face to your brand and lets customers see you are not a faceless company in pursuit of profit, but as someone who wants to help with their pain points in life.
There are thankfully many different ways that you can make your company more human and easier to relate to. This could be putting pictures of your staff on your website, responding to questions in a certain way, remaining active on social media, and even posting videos. These could be interviews with team members, snake peeks at new products, behind-the-scenes videos, and many others. Customers will surely appreciate the effort you put into forming better connections with them.
Utilize Personalization and Customization Whenever Possible
Just like people want to work with companies that are relatable and human, they also want to feel valued as a customer. If you treat every customer like a number, they likely won't feel a strong connection and be that loyal to you in the long run. But if you can show how you appreciate their business as an individual and show them how much you value them, it can go a long way.
As a result, try your best to offer personalized and/or customized messaging when it comes to marketing. You can send them offers related to their interests or can provide them with many different options when purchasing your products or services. Even including a person's name in your emails to them or the deals/discounts you send can go a long way. Any way you can help people feel like you are talking to them directly, or going above and beyond to meet their individual needs, is a good thing.
Amazon uses customer data to provide personalized product recommendations to each individual user. This approach has been incredibly successful, with over 35% of Amazon's revenue coming from personalized recommendations. The system is based on machine learning algorithms that analyze user behavior and purchase history to provide the most relevant product recommendations.
Know the Value of Color Psychology
While color psychology on its own isn't an advertising technique, it is certainly something that every company should think about in regard to their own advertising. Using color intelligently can be a great way to get people to perform the desired action, or get them into the right mood or headspace to convert.
Using different colors can help people feel different emotions, such as red being the color of excitement and passion, and blue being dependable and trusting. Colors can help different products, ads, and even websites stand out from the competition, too.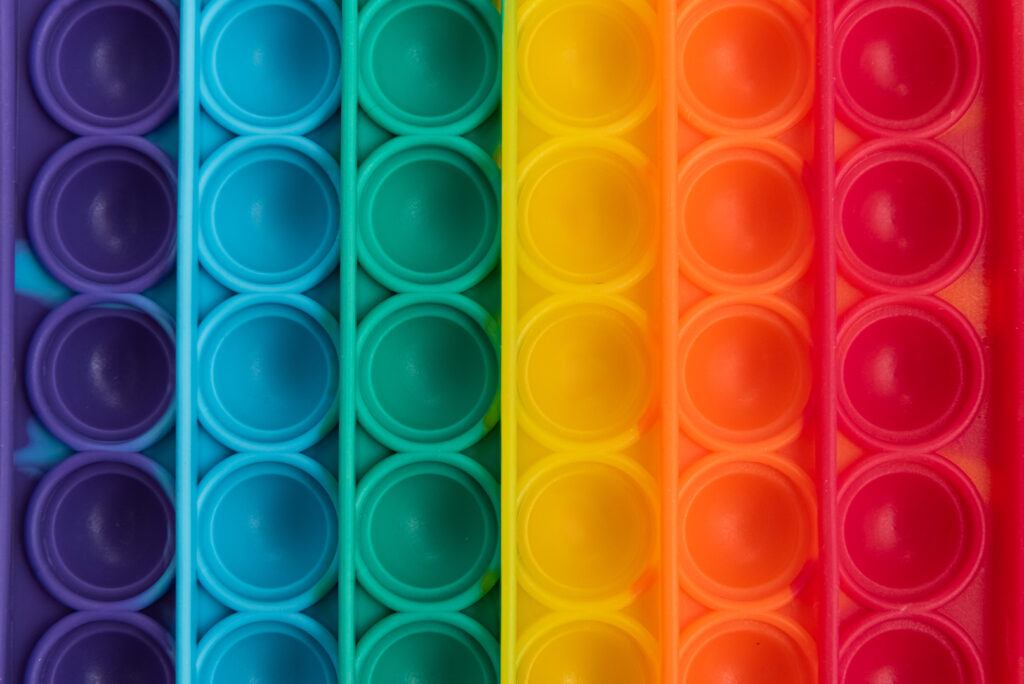 The colors you use will differ depending on your industry, as well as the sort of feeling you want people to have when they see your branding. Be sure to check out the colors used in the sites/logos/products of your competition, and see how you can go about differentiating yourself.
Video Marketing
While various kinds of content are popular on the internet, video has quickly become the best for driving revenue, going viral, and bringing in the most potential customers. A survey by HubSpot found that 64% of users are more likely to buy a product online after watching a video about it. Videos are entertaining, great for breaking down complex topics, and insanely sharable. Many convert much better than other types of content, too.
As for what kinds of videos you can create to advertise your products or services, the options are nearly endless. These could be how-to videos, video product breakdowns, interviews, commercials, announcements, behind-the-scenes content, and many others. Live streaming has also taken off and is becoming more common for companies of all shapes and sizes to engage in.
As long as the videos are valuable and entertain, inform, or educate viewers, they can go a long way in attracting more customers or visitors. These videos should be posted on social media, but can also be added to your website. Be sure to put some effort into your videos, but they don't have to be perfectly edited and shot in a professional studio to be successful.
Conclusion
Any of these advertising methods and techniques are sure to help your business achieve more success in our current digital age. They are far from the only options but are certainly good ones to consider and try to improve your advertising effectiveness as a company.