Christmas, one of the most iconic symbols of gifting. The shops are filled with people even in the last minutes. However, if you play it smart and do your shopping in November, you can save yourself time and money. As more people start to realize this, the two biggest shopping events of the year, Black Friday and Cyber Monday gain more attention.
Smart webshop owners have already realized the shopping power of the last weeks of November. The results speak for themselves. Last year, online shoppers spent $6.79 billion – where Cyber Monday ($3.45 billion) managed to surpass Black Friday ($3.34 billion) – on these two days alone.
This year Black Friday 2017 is just around the corner and if you don't have a strategy ready, you'd better start planning right now!
What can you expect from this article?
5 quick and easy tips that you can start applying in your business right now to increase your success during the biggest shopping events of the year.
|Let's get started!
Tip #1 Start Planning Yesterday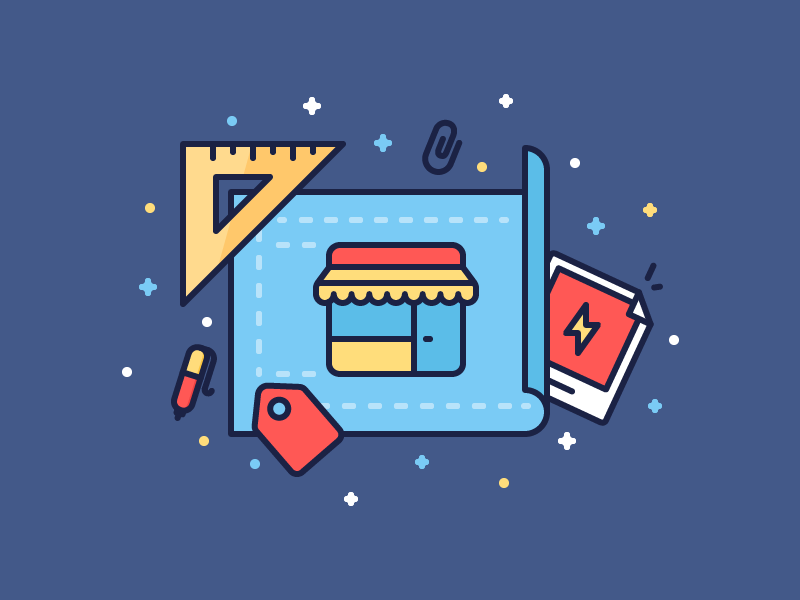 Illustration by Justas Galaburda
If you wish to have your fair share of the 220% traffic boost during this event, remember that Black Friday does not start on Friday, not for those who want to sell stuff at least! You have to announce it on Monday, post it on social media platforms, and ring the "bells of discount" on the appropriate channels. Black Friday is an event that lasts for about a week, but it can be longer. As your first step, build a strong foundation for your strategy by determining your specific goal.
|Decide what you want to achieve!
As obvious it sounds, the complicated it can get if you don't stick to your plan. You can think about Black Friday as the perfect time for maximizing your profits, or as a prequel prior to the Christmas shopping event.
You can also build a strategy to generate a lot of content that can be used to attract subscribers or web visitors for a later remarketing campaign, and then it's almost certain that linking it to a Christmas offer two weeks later can generate profits.
Regardless of your choice, planning ahead is an obvious thing to do. Everyone does it. In fact, the smart shoppers do the same.
|Start planning yesterday and expect the unexpected!
Anything can happen! The competitors may be giving the ultimate discounts and percentage, that will take you out of the playground. Focus on the analysis of the competition.
|Your goal is not to copy!
Instead, try to reveal their strengths and see what tactics you can adapt in order to provide a higher quality service to your potential customers. But what factors should you consider as granted and what services do you need to do better?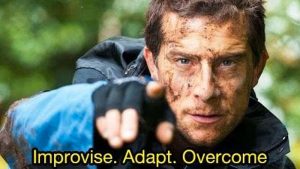 Tip #2 Mobile first
Smartphones became a key part of our everyday life. People often treat mobile devices nowadays as if they were pieces of jewelry. There is a strong emotional bond between the user and the device. If you look at your web analytics it's clear that website optimization for mobile devices should be a top priority. More importantly, your webshop/website has to meet the demand for display on mobile devices – such as smartphones, tablets –, since without those you can lose potential buyers. The purpose of optimization is to enable visitors to navigate, search, select a product and pay for it quickly and easy. First of all, it's a good idea to make sure that browsing your website/webshop on a smaller screen is not a nightmare. As soon as you got this right, then you can move on and think about how to simplify the actual processes. Use decent but not too large fonts, pushbuttons, and minimize required data input.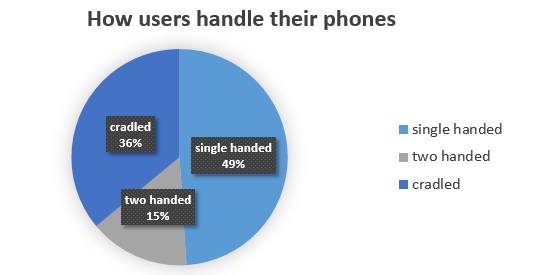 "According to Steven Hoober's study, around 75% of the interactions that were performed by single and two handed, were dominated by thumb."
|Remember to take care of the right timing.
Testing should take place in an early phase so you can make sure that everything is set for Black Friday. When it comes to webshops, most of the popular engines like Shopify or Squarespace are already designed to work well with mobile devices so you don't have to do everything from sketch. Good news for UX, since this provides a constantly developing, long-term background.
Tip #3 Optimize your website
Website optimization is an important thing. But during this period, you need to take a few extra steps because this time of the year is the "now or never".
|Show your visitors how much you care about user experience.
Web analytics and user experience walk in hand in hand. By using sophisticated tools such as click heatmaps or scroll heatmaps you can create personalized offers with well-crafted Call-To-Action buttons that fit into the theme.
Make sure that the image of your website/webshop reflects the holidays. Put out jaw-dropping eye candies that center around your top-selling items. Record every click, every movement on your website with session recording tools so when the big day arrives, you and your site will be prepared. It goes without saying that all design-related tasks should be in a "lock 'n' load" state.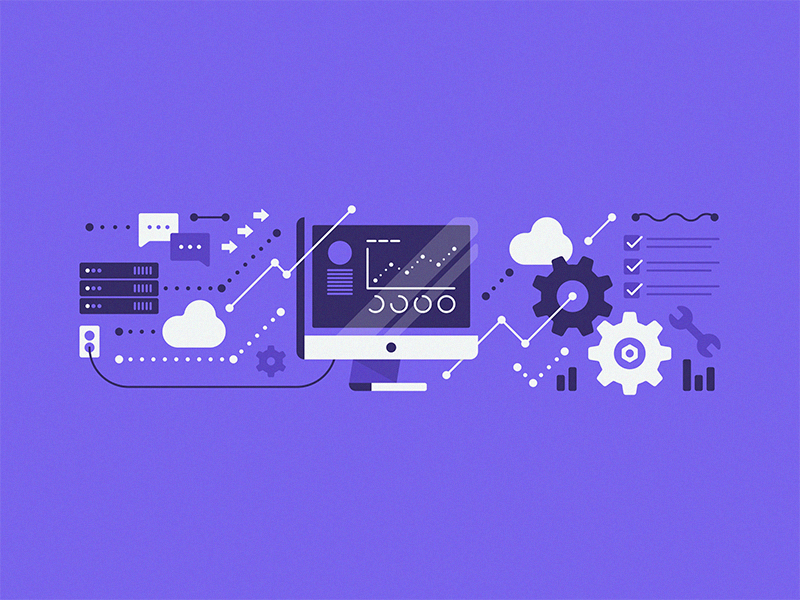 Illustration by Zak Crapo
|Keep in mind
That the sudden change in design and layout may yield unexpected glitches or poor performance, which leads to dropping conversion rates. Remember that these two holidays produce the largest traffic in the whole year! Ensure that your website handles the increased traffic. Use your web analytics arsenal and don't be afraid to try out new ones. Sometimes you need to know more than just how your visitors are behaving.
|You need to know the answer to the "WHY?" as well
Don't be afraid of web analytics tools. Website optimization exists for a reason. Scan your website/webshop with a scroll heatmap or a click heatmap. Record and replay every movement on your website. Seeing with the eyes of your visitors can be a great addition to user testing and help a lot when it comes to making your website bulletproof.
|Simplify the payment process!
If a buyer cannot buy something with a few clicks, there's a chance that he/she will leave and never come back. For example, by removing the forced registration, sales can increase up to 45% according to User Interface Engineering.
Here are a few tricks that can reduce the shopping cart abandonment rate:
remove forced registration

–

this just slows down the shoppers

when every second counts. Remember, they race for your products, just like you do the same for their money

use payment solutions

such as PayPal's One Touch – these systems are the best friends of returning visitors since they don't have to log back in. After the service has been activated,

only a single click is enough

to complete a payment. Customers appreciate it ifthey do not have to worry about passwords, which makes their lives so much more comfortable

easy to manage shopping carts

– if your potential buyer finally makes the decision to purchase from you, but has a hard time removing unwanted products, applying coupon codes,

you will have a lot of abandoned carts
Tip #4 Plan Your Discounts
People want to spend their hard-earned money, but also want the best deals. Deals that are irresistible. First and foremost, you need to think ahead and decide which products should be discounted. You need to figure out a product that will be your customer magnet. There are two options in your hand: you either knock down the price of an already popular item or push the cart towards a dwindling one.
|Let them "rob you"!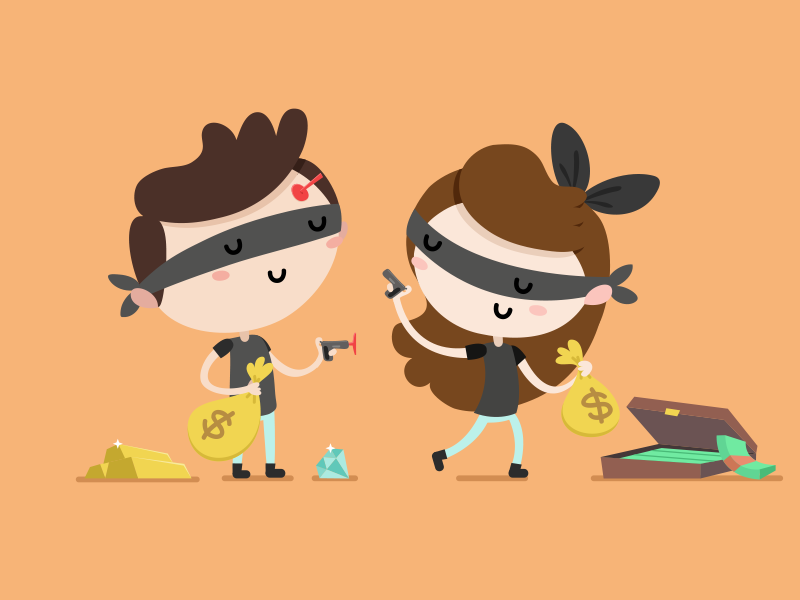 Illustration by Alfonso Cervantes
That's right. Ever had the feeling that you've got something so cheap that you don't have an idea how does it even worth it for the store? Well here's the catch. It doesn't worth it for them. There are a number of cases where a product is sold well below the purchase price. This has a great advertising value.
Here's what you should do:
pick a product

have a decent stock ready

sell it with a loss
It might sound crazy, but you need to change the way you think. Instead of focusing on profit only, try to offer that sweet irresistible deal for your potential customers.
However, going for all in is not the way. It will just draw away valuable attention from the leading product. You have to be aware of the costs you've made on the go and handle it as a secondary promotional tool.
Now for some of the most popular promotions:
site-wide discounts – usually applied on all products or a group of products (e.g. 15% on all electronics)

discounts that change throughout the day (e.g first part of the day 30% off electronic products, the second half of the day 30% off tools).

extended warranty

spend $X to save $Y
|Coupons are also a great way to save some extra money.
Most of the sites out there offer something extra beyond the discount itself. Free shipping can be one example.
Tip #5 Have a dedicated landing page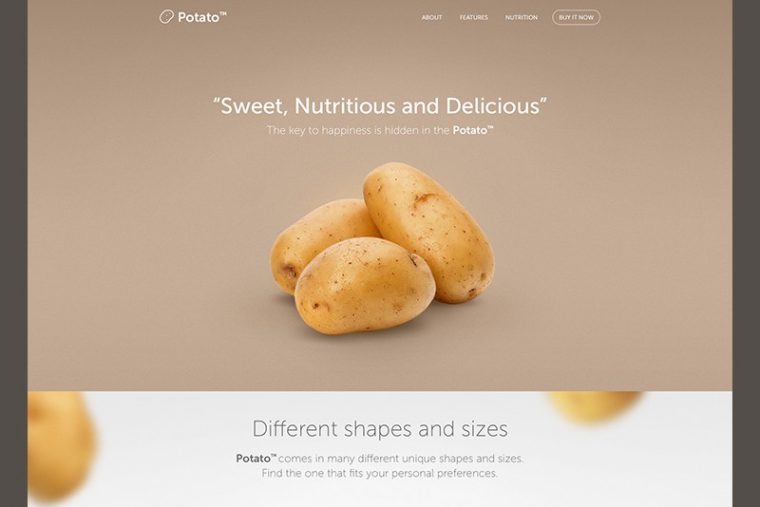 A landing page can be viewed as a marketing tool to encourage users to perform a certain activity. But it has another important role besides the promotion, especially at such occasions as the Black Friday. The sudden increase in traffic on the website may often cause technical problems. To avoid this, experienced website/webshop owners will transfer a part of the traffic on a separate landing page and then redirect the visitors to the main page.
If you never used a landing page before, it's about time to fire up one. Landing pages play a significant role when it comes to the biggest shopping event of the year.
|You don't need to be a web developer!
Making up excuses such as "I'm not a web developer" to skip this step is a bad idea. Even if you never created a landing page before or don't have anyone available to make it for you, you can still do it yourself with very little effort. There are a bunch of tools out there such as Mobirise that allow you to create catchy ones.
Conclusion:
Black Friday is just around the corner. It is commonly known as the biggest shopping event before Christmas and it is also used on online surfaces, but let's not forget about the also trending Cyber Monday. If you really stick to the rules and advertise your actions properly, then the reward will not be missed. Especially, if you start planning your strategy and discounts in time. Constantly analyze your competition and offer irresistible deals during these events. Don't be afraid to fire up a landing page to avoid inconsistent website performance due to the increased traffic load, as you don't need to have developer skills. Website optimization also plays an important role, especially with today's user experience standards. In other words, web analytics and user experience walk hand in hand. With the help of non-traditional web analytics tools (like click heatmap, scroll heatmap or session replay), you can collect valuable information and reveal the true intention behind the visitor's actions.