New year. New me.
At least, that's what you want for your e-commerce store. Of course, like all resolutions in the new year, it's easier said than done. 
If you find yourself struggling with how to bring your website into 2020 and are unsure how to of new ways you can delight your customers, then it's time you considered implementing these 16 e-commerce trends for 2020.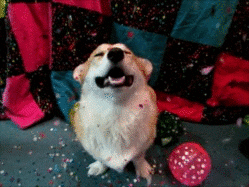 1. Easy shopping on mobile
We already know that 50% of web traffic comes from mobile devices, so in 2020 brands must make it easier to shop on mobile. For the most part, those using mobile to shop spend less time on-site, visit fewer pages each time they're on a website, and have higher bounce rates.
Whether that be faster load time, better visuals, or a faster checkout experience, make the most out of your mobile site.
2. Advanced mobile payments
One sure-fire way to improve on the customer's experience on mobile is to offer advanced mobile payment options. This includes e-wallets and saved credit cards. China is leading the pack with this e-commerce trend, as the apps WeChat and Alipay have over 1 billion users each.
There's a reason why Amazon is so popular when it comes to online purchases — you can save your billing and shipping information in your account so it's easy to checkout. For 2020, look into services like Apple Pay, Paypal, and Amazon checkout. Doing so could also lessen how many of your customers experience cart abandonment.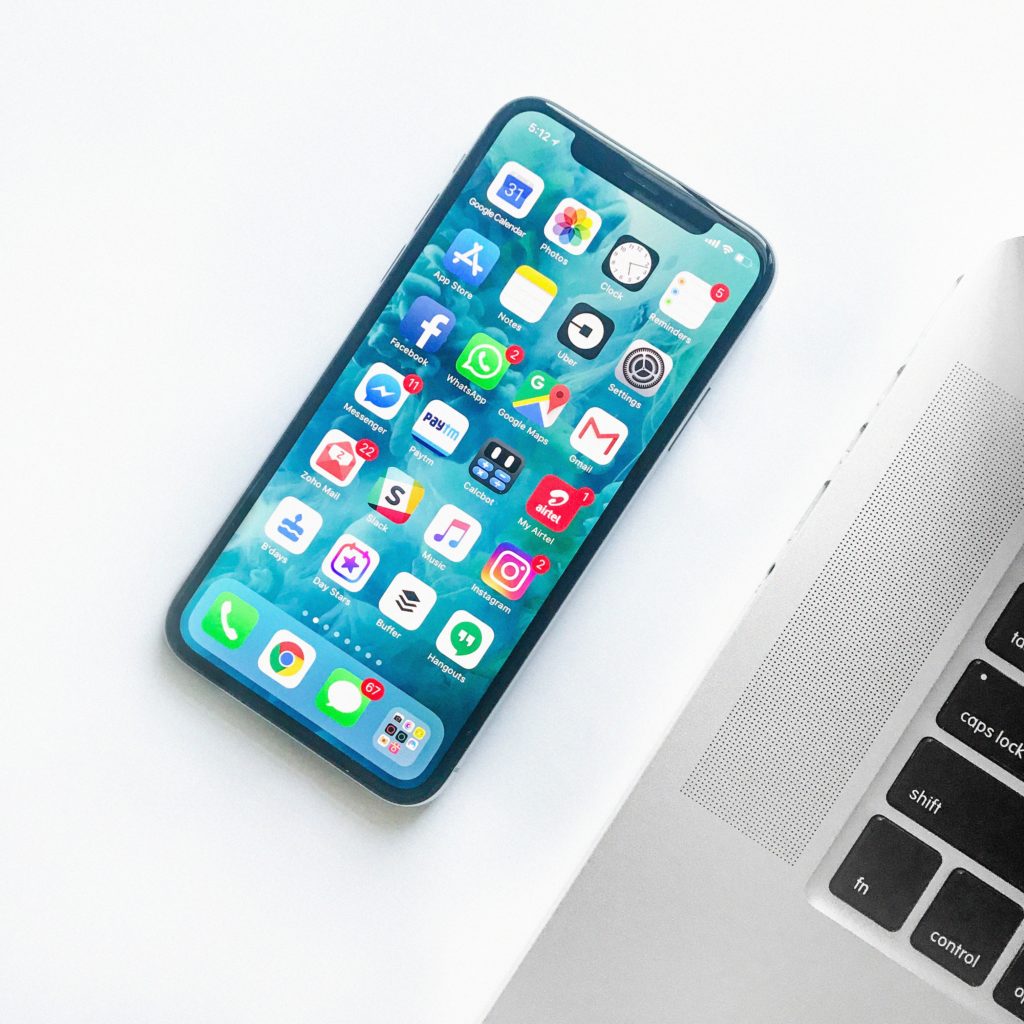 On a similar note, make sure your brand is making the most of shopping cart software to increase all of your e-commerce conversions in 2020. This will allow your customers to choose more than one item to purchase at once, collect payment and shipping details faster, and send emails or text messages to confirm when an order was received. 
3. Voice e-commerce via smart speakers
More and more people are using voice assistant's like Apple's Siri, Google's Assistant, and Amazon's Alexa, so in 2020 it's time for your business to start thinking about how you can capitalize on the popularity of these devices, especially since voice shopping is set to reach $40 billion by 2022.
Consider the ways you can implement smart speakers into your 2020 strategy.
Using a voice assistant to complete a purchase is perfect for those who love multitasking, as it doesn't require using a mouse or keyboard, and you can do it on the go. 
4. More advanced chatbots
Gone are the days where a chatbot can strictly answer a yes or no question. Or at least, this kind of chatbot should be gone from your website.
In 2020, there is more than one way to build a chatbot, but no matter which way you choose, make sure that it can answer the tough questions your customers have, as well as guide them through the shopping process. Your customers are busy, and when they have a question, they don't want to wait for a reply to an email or talk to someone on the phone. They want to go to your website and get it handled fast.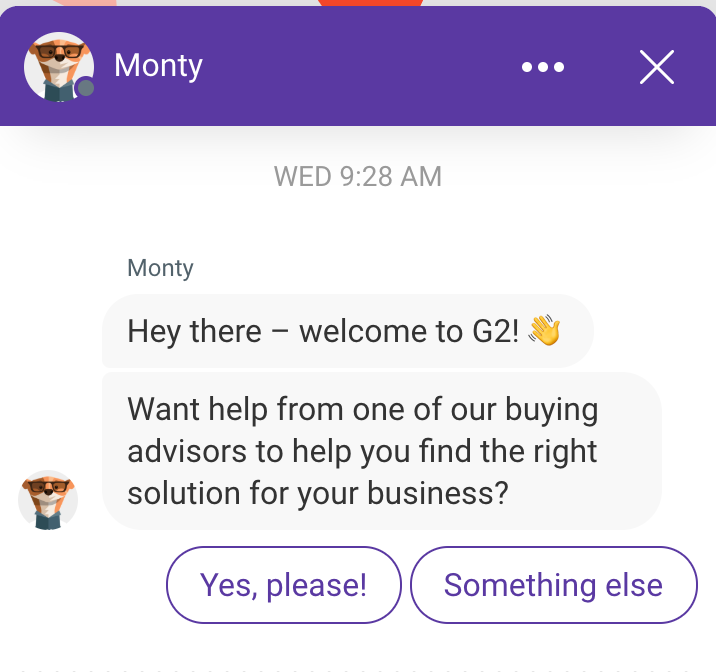 5. Integration with AI and Machine Learning
When it comes to understanding the needs of a customer, technology is your best friend.
Most specifically the advanced technology that goes hand-in-hand with artificial intelligence and machine learning. 
The two together make one of the hottest trends in e-commerce, as they assist in making purchasing a more personal experience. We see it on almost every website as we return to make a second and third purchase. For instance, when you go onto Amazon, you always see the "Recommended For You" portion, which is personalized for you based on your past purchases.
Machine learning can also allow for more relevant results in a website's search bar, as they can also be tailored based on the profile of the customer.

6. Cutting-edge virtual reality
Imagine trying on a product before purchasing it, all from the comfort of your own home. That's where virtual reality comes into play. For instance, when a potential customer goes to Sephora's website, they can virtually try on the lipstick they are interested in purchasing. On the Ikea app, users can upload a photo of their living space to see how a piece of furniture will look before purchasing. 
If your product can benefit from customers virtually testing it before buying, then 2020 is the time for your brand to implement virtual reality to your website.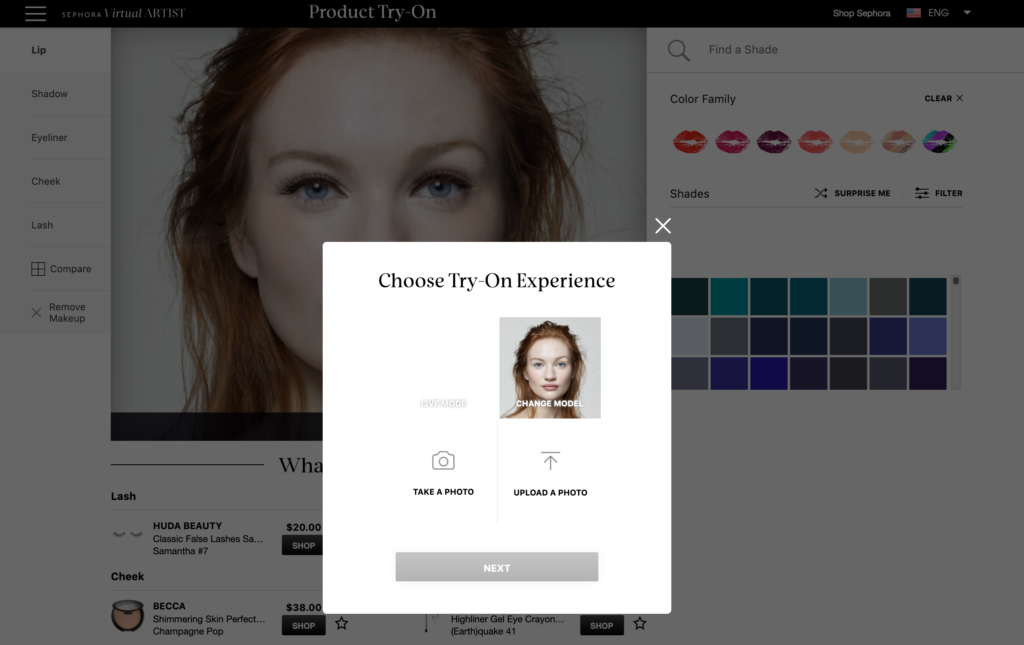 7. Heightened personalization
When e-commerce platforms create a shopping experience that is personalized to each customer, then each person on your website feels seen and heard — in the best possible way. Never take a one-size-fits-all approach, as each person is going to want something different.
Consider how you can personalize different elements of your business, from on-site browsing to social media activity, and even paid ads.
Make sure the customer feels like you know them and are working to address their unique needs.
8. Demand for advanced trust and privacy
At the end of the day, customers want a brand they can trust, not only when it comes to quality products and services, but also with their personal information, like their address and credit card number.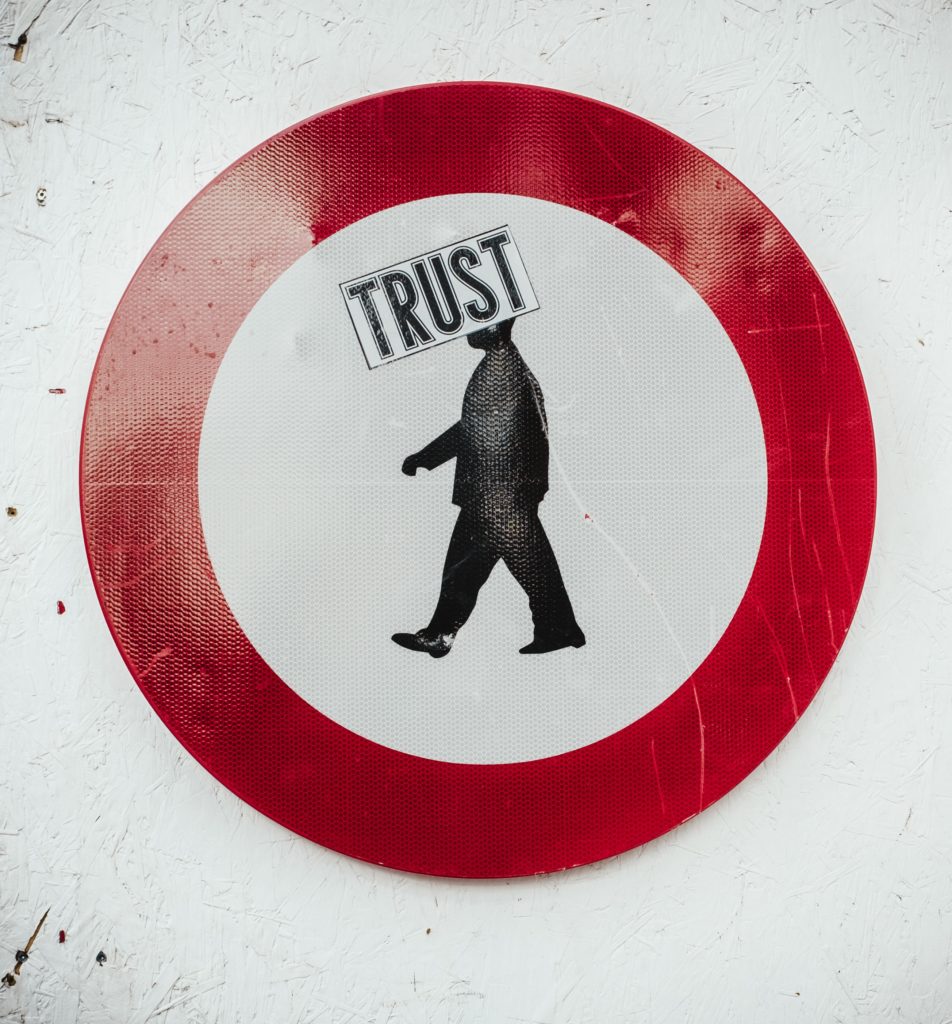 Is your business doing enough to ensure that your customers believe you to be trustworthy? Or at you moments away from experiencing a data breach?
9. IoT integration
I previously mentioned smart speakers an e-commerce trend for 2020, but what if you took it one step further and considered IoT integration with devices like appliances, smartwatches, and cars?
While this may sound too futuristic, utilizing these devices is just another way for your business to reach a profit.
10. More subscription-based opportunities
You can get almost anything delivered to your door. Groceries with HelloFresh, beauty products with Boxycharm, clothing, and accessories with Stitch Fix, and that's just to name a few.
Customers are willing to pay a few more dollars when it comes to the convenience factor of items being sent right to them. The right subscription management software can help your business implement this strategy with the aim of guaranteed monthly revenue, targeting a specific audience, and creating various monthly plans.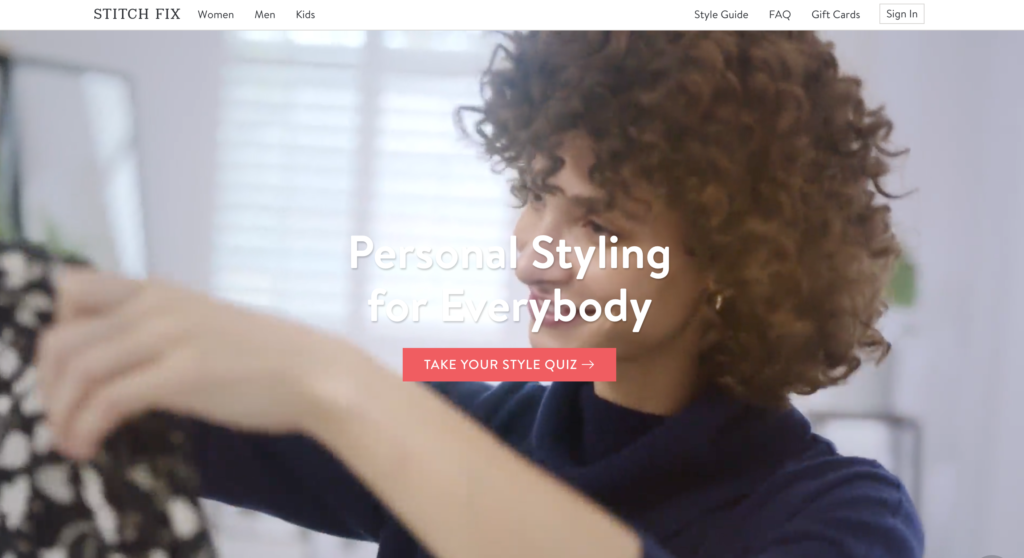 11. Increased importance towards video
There are a few ways your brand can work towards incorporating more video onto your e-commerce website in 2020. 
First, you can show your product or service in action. If your website sells clothing, show a model wearing your most popular dress or sporting a newly released shoe design. Or, consider implementing video reviews!
That way a customer can see what a real user had to say about the product.
Utilizing consumer video feedback software is a great way to get this idea off the ground! 
Plus, video reviews are a great way for your brand to increase the number of reviews on your product and try to entice customers to leave a review after their purchase.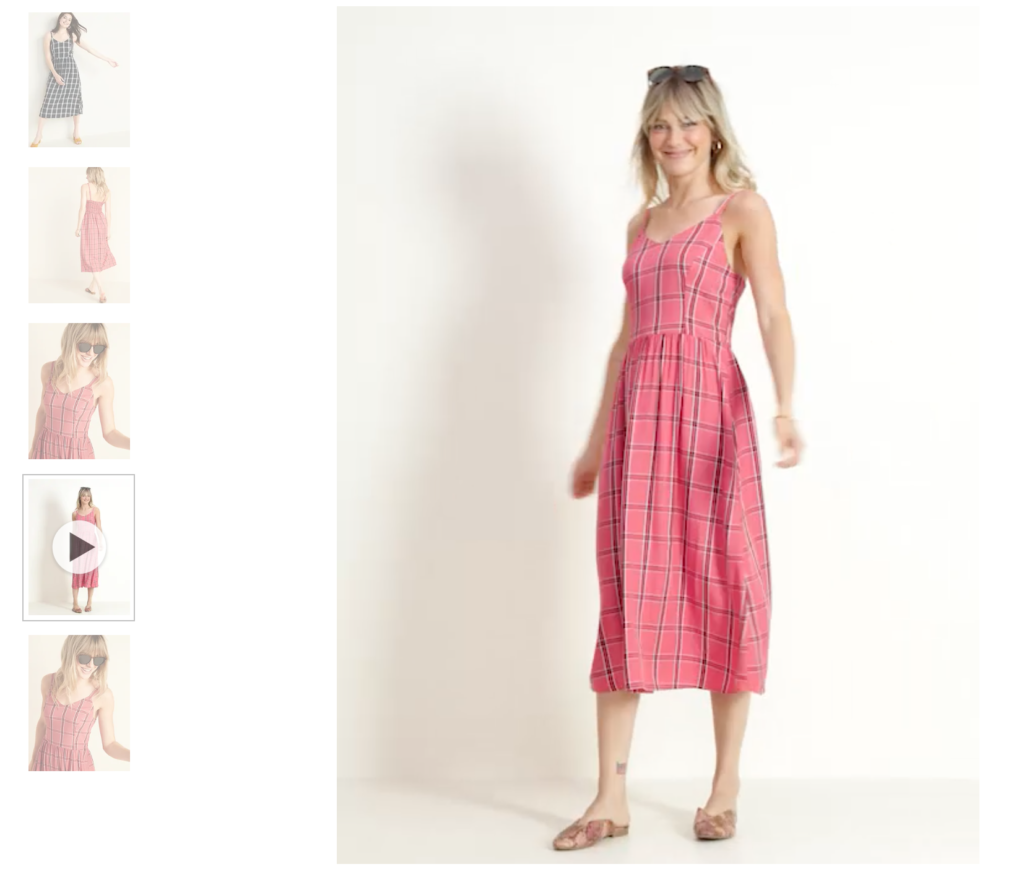 12. Decrease in unexpected fees at checkout
There's nothing a shopper hates more than getting to the checkout page only to see their total get hiked way up because of unexpected fees. Be upfront with your customers before they reach the final stage of the purchasing process about your fees, prices, and business practices. Some websites even let customers enter their zip code to calculate these fees before they reach this stage, which offers up complete transparency. 
13. Financing options for bigger purchases
Not all of your customers are going to be able to pay off their purchase in one swift motion, especially if your business offers big-ticket items — like furniture.
For those larger purchases, provide additional financing options in 2020. Since customer financing has shown an increase conversion rate by up to 25%, it's vital that your business doesn't miss out on this revenue potential. 
14. Increase in free and fast shipping to compete with Amazon Prime
Another major pitfall of shopping online: having to wait for your purchase to arrive. This is why Amazon Prime is so popular, as it gets the products customers purchase to their door in record time. Plus, they also offer free shipping, which is something 80% of customers value and are beginning to expect, especially on orders over a certain amount.

If you aren't exploring a free shipping option, 2020 is the perfect time to start exploring ways that this could be costing you sales. You should also offer options for customers to choose how quickly they need their product with a set price attached.
15. Better and easier return policies
One aspect of an e-commerce store that may stop a customer from making a purchase is a return policy that is less than ideal. No one enjoys going through the hassle of returning a product bought online, so much so that it can affect whether or not a purchase is made in the first place. 
If you have a brick-and-mortar store, it's obvious that you should allow online returns in-store, but in 2020, consider also implementing free shipping on returns.
16. Brands focusing on sustainability
We all want to save the world, right? Well in 2020, consider how your brand can focus on environmental sustainability.  Tell your customers how you're making moves to go green on your website, whether that be with your shipping materials, how your business operates, or the items used to make your products.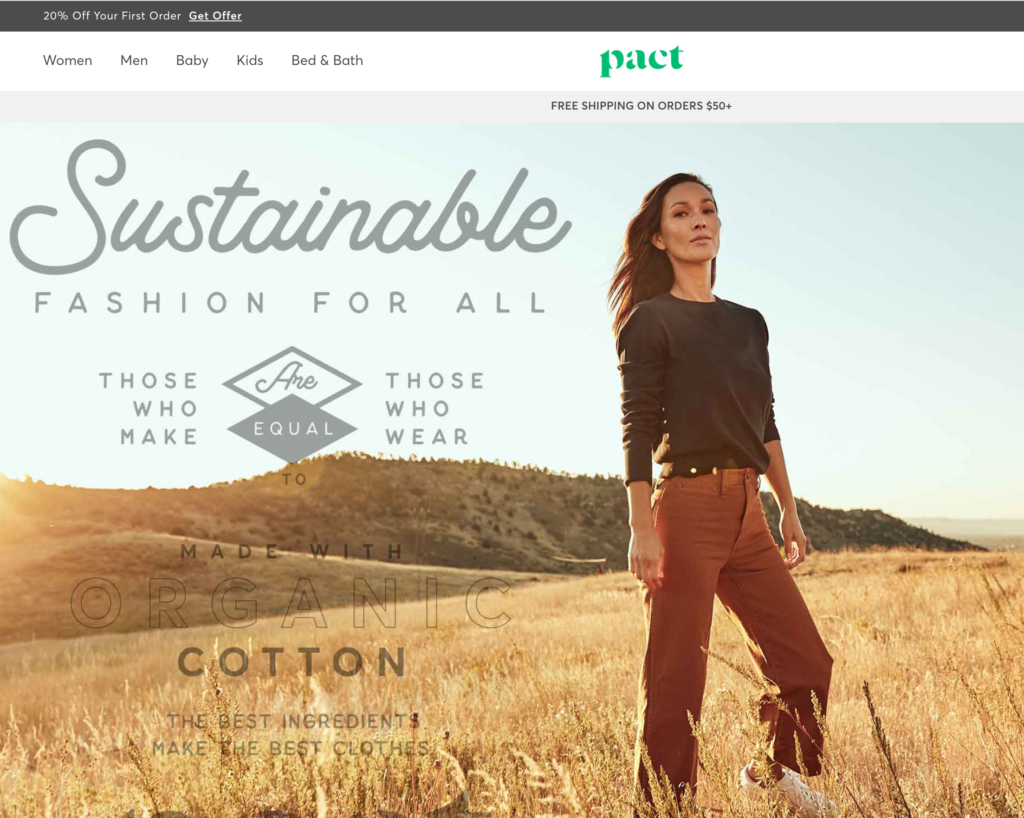 Shop til you drop
In the new year, it's all about putting your customer's wants and needs first. When these new trends for 2020 are rolled out within your e-commerce site, you are sure to see an increase in customer satisfaction. After all, who is going to say no to a shopping experience that's easy, quick, and painless? Sign me up.
Author Bio: Mara Calvello is a Senior Content Marketing Specialist at G2. In her spare time, she's typically at the gym polishing off a run, reading a book from her overcrowded bookshelf, or right in the middle of a Netflix binge. Obsessions include the Chicago Cubs, Harry Potter, and all of the Italian food imaginable. Connect with Mara on Twitter.