Most people surf the internet or use other digital services on their laptops or smartphones. Both these platforms are super popular among users. A laptop or desktop is highly recommended to access websites, while smartphones are known to create an impeccable (UX) user experience.
Nowadays, smartphone apps are gaining popularity globally. We are struggling to imagine our lives without handy applications, that help to manage daily tasks easier. With cutting-edge technologies such as AI, AR, IoT, people's expectations are getting higher each day as they demand getting things done without any hassle. It becomes critically important that an honorable mobile application calls for a lavish mobile app design to ensure that users stick to the usage of the platform.
The importance of UI/UX design
UI/UX design advancements are all set to attract a handful of the target audience, thus increasing competition in the mobile software market. Hence, you need to upgrade yourself in this current demanding market situation to make your application stand apart and win millions of hearts.
Well, have you installed an app only to find out that the content is too congested and you can hardly read what is written on the screen? Or do you recall the moment when you clicked on some button, and it opened with some vibrant, eye-blinding colors?
Such disasters can certainly bring uninstallation as a result. Users dislike issues related to mobile app design, that is why they would prefer using your competitor's product. Therefore, your app developers should follow a UI/UX design guideline to create impeccable software that matches your customers' needs.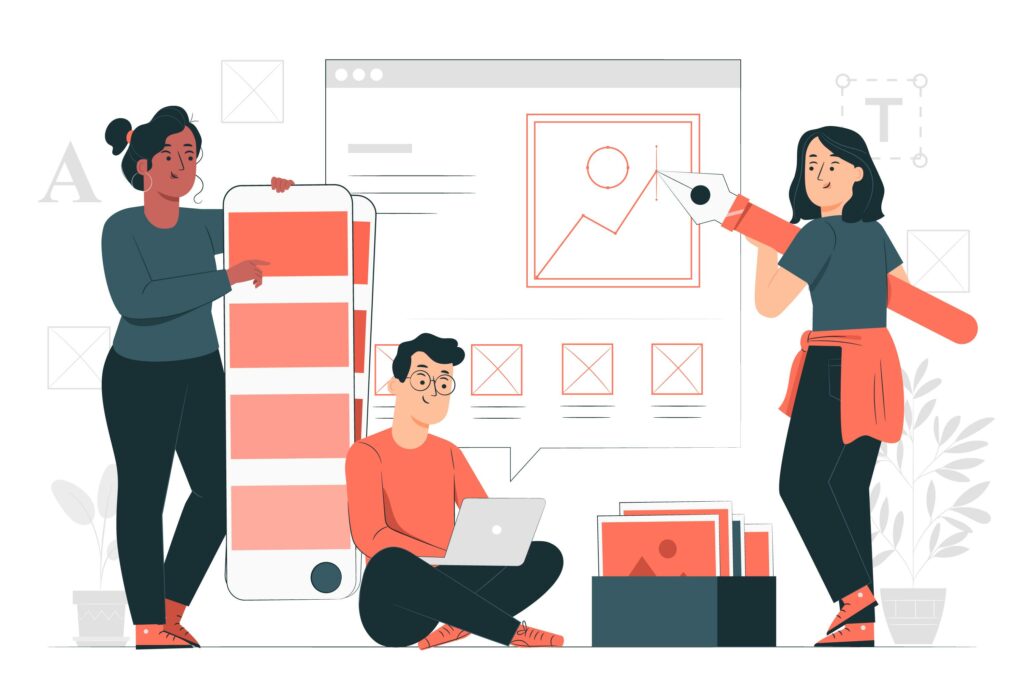 Another thing you should remember is that mobile apps are the reason why people are choosing smartphones over desktops. The number of mobile app installs in 2018 was 205.4 billion, which is projected to hit 258.2 billion by 2022. Moreover, there are rumors everywhere that say desktops are becoming the secondary device for a massive digital audience. More users are rushing to use mobile software due to its seamless functionality and smooth UI/UX design.
Ahead of jumping into some further decisions about the design, remember to make your research. You and your team must be up to date with the market's new trends, also to get to know your target group is inevitable. Get familiar with their needs and preferences in order to develop the best app, that fits their expectations. Don't forget to take changing user expectations into account. New trends appear in the market every day, which generates new customer interests and needs. If you are concerned about keeping up with the competitors and presenting valuable software to the users, be flexible to change. 
UI/UX design in an application improves the user experience, thus playing a key role in your app's success. Before learning the essential factors of UI/UX, let's first understand the terms.
Define UI aka User Interface
UI is the way how a user interacts with the application. The UI includes all the app elements, blocks, buttons, and other controls. The main aim of UI is to render enjoyable and seamless interaction between the user and the mobile app. The UI creation process includes choosing a brand identity, color, and design principles.
Define UX aka User Experience
UX is delivering the best user experience with easy usability and the feel of your brand. Building a UX involves defining how a product functions and meets the users' needs. UX should be comfortable, unequivocal, friendly, and should be such that it converts your users into loyal customers.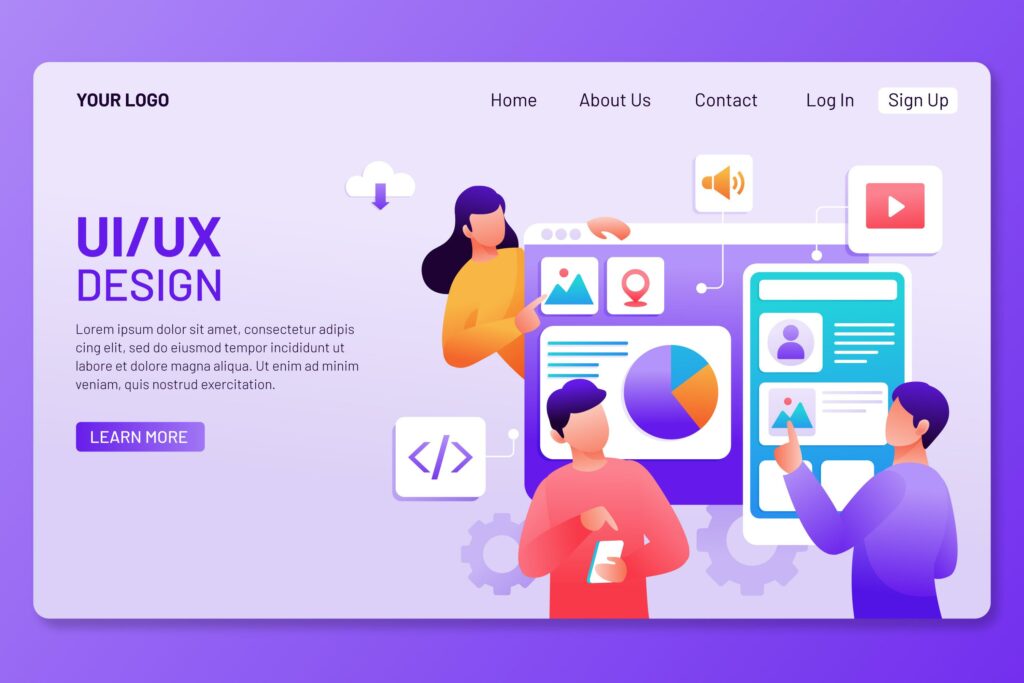 Crucial Factors of UI/UX Design for App Development
Color Palette
Your app's color scheme plays a significant role in making it attractive. To make it look simple, yet elegant stick to a sophisticated color palette that gives a rich appeal to your app's UI. Keep in mind using a perfect combination of shadow, intensity, contrast, hues, tones, and exposure. These days, all brands have taken this seriously.
Uniformity
Your mobile app design should have uniformity throughout. Moreover, it shouldn't be restricted to icons, but also colors and fonts must be the same. Consistency in design improves familiarity with the app, making it easy for the users to engage with it.
Loading Speed
The design should be like that it doesn't need much loading time. Loading speed is one of the essential aspects of UX design. Users have no desire to waste their valuable time waiting for your app to load. More loading time leads to an increased bounce rate.
Content
A mobile app's content includes information and some visual elements like icons. The designers need to concentrate on visual balance while implementing these elements as the aim is to grab the user's attention.
These are some ways to ensure the content is put together perfectly:
Include only limited yet valuable content that conveys the message.

Icons in the app must be uniform and clear.

As said earlier, uniformity is crucial while creating icons due to their shape, thickness, and color.

White Space
This is also known as negative space. White space is colorless, but yet an important part of your UI/UX design structure. Below are different types of white Space:
White space can be between icons, graphics, and pictures.

It can be between lines and letters.

Also, it refers to the blank space that divides columns and text.
Interactivity
Interactive software is easier to use. When you let users engage with your application, it builds connections between them. A responsive and engaging platform offers users a smooth navigation facility.
Typography
Identify the development company that can stick to the minimalist approach by using one typeface in your app. Using multiple typefaces can indeed ruin your mobile app's user experience.
Screen size
As brands are releasing new smartphones every year, you may notice the constant increase in their screen sizes. The bigger the phone (and larger its screen) the harder it is to handle by using one hand. In addition to a sophisticated design, make sure that movements made with fingers or thumb are trouble-free. Another thing to care for is tap targets. Icons in the app should be chosen easily by tapping on them, which requires enough space. 
Readability 
Another common problem comes from smaller mobile screen sizes compared to desktops. Fitting long texts into small UI is quite challenging, for this reason, we suggest you write shorter and easily skimmable content for the app. You can also benefit from making the content available without data connection. 
Accessibility
Keep in mind, that everybody is different, also our needs. You can have a splendid app design and still lose users due to being inaccessible for specific groups which could be consist of engaged users with some more caring. Think about the customers with vision problems or blindness, also the ones living with motor and hearing impairments. Aim to make your product ready to fit their expectations as well.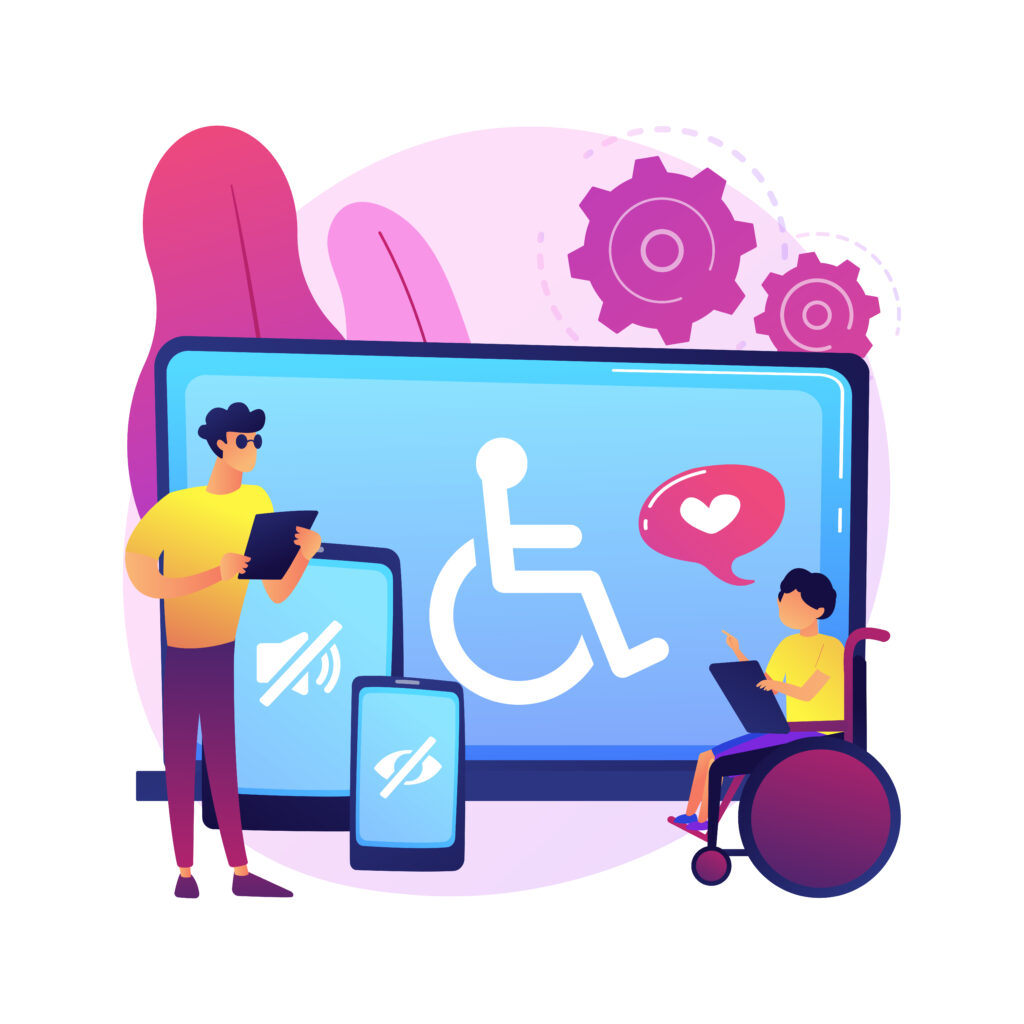 Navigation
Focus on simple navigation in the app, which is simply understandable and available, so make sure it is not hidden. Label the buttons clearly and avoid using jargon that is difficult to understand. Location of the buttons is also crucial, try to find places for them where they can be easily spotted. To make users more engaged, dare to use highlights with key features or when introducing a new one. Reducing search effort by helping users find more quickly what they are looking for results in more satisfaction along with driving conversion rates. 
Some rules your UI/UX designer must follow:
Multiple typefaces can make your app design look inconsistent & equivocal.

Choosing font wisely that goes with your app type & brand identity.

Picking the right colors for background and fonts for visibility and appeal.

Plan the design carefully for users with different screen sizes. 

Use simple language to be accessible for those who are not native English speakers. 

Follow the OS design guidelines, being different with android or iOS. 
Final Thoughts
While there are several other trends that you can certainly incorporate into your mobile app UI/UX design, such as special effects, dark mode, voice-based UI, AI, etc. However, this article talks about the most important factors that one must consider without which users will most likely abandon the application.
Focusing on basic things is crucial before you move on to the advancements. The mobile app's success widely relies on users' engagement levels and higher ranking in the App Store /Play Store. Hence, the UI/UX design trends will continuously change, which is why you need an excellent app design team to help you succeed. Don't forget to keep an eye on these changes and stay updated.