Landing pages are one of the most important elements of a successful online marketing campaign, since it is the first page a user sees when they come to your website. If you are looking to improve your marketing campaigns, increase leads, conversions, and traffic, an effective landing page helps.
One study by Marketing Sherpa shows how one company tested their landing pages to increase conversion rates by 400%. While this is a drastic improvement and can't be expected with every landing page, it shows the value of testing and optimizing your landing pages.
A landing page is like a special webpage made just for a certain ad or marketing plan. It's often connected to a certain thing you're trying to sell or a specific reason why people would want to visit it. Similar to an elevator pitch, a landing page introduces the business, its products or services, and the issues they resolve. It's the page that visitors "land" on after clicking on an ad, email link, or other external link placement.
Testing your landing pages is the best way to make sure they meet user needs and expectations. All the changes can even be done before going live. This article will introduce landing page testing and how it can be used to optimize a landing page before launch.
What Is Landing Page Testing?
Landing page testing is when you create a landing page (either live or pre-live) and ask users to interact with the designs, experience your landing page, and provide feedback on the features on the page. This will allow you to understand whether the page is ready to launch, or not.
You can also run a comparative landing page test; this works best for pre-live pages when you want to compare two designs and understand which version is better. By asking for user opinions on two distinct landing pages, you'll determine which one is more likely to convert users with valuable feedback and insights.
With the result in hand, you can decide which landing page design should be launched and optimized to increase conversion opportunities in the shortest amount of time. Using this pre-live testing technique, you can prototype your landing pages and compare designs, giving the business important feedback to find problems, modify designs, and build engaging landing pages based on user insights.
With landing page testing you can understand what parts of the page need to be changed or what elements are the most impactful. Some of the elements you can test include:
Graphic design and branding
User interactions
Navigation layout
Copy, language, and tone
Layout of the page and information structure
As you can see, landing page testing can benefit every part of the page, once you deploy a testing strategy you will see all of the ways you can create better pages even before going live.
Benefits of Landing Page Testing And Optimization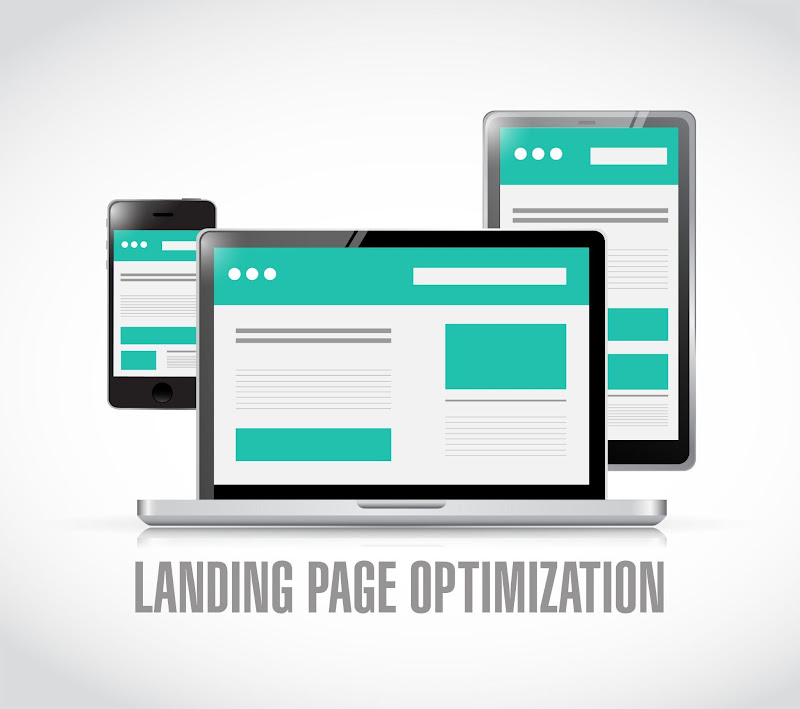 Identify Usability Issues
Testing with real users allows people outside of your organization to interact with your designs. This eliminates bias from within the business. New users will experience the landing page for the first time and be more equipped to find issues that occur on the page.
When you identify issues or areas of confusion before launching your landing page you will be able to make changes before real traffic hits the page. This will create a better experience for everyone who lands on your site.
Identify The Most Important Design Elements
Discover the why and what behind your test results, by using the top testing platforms that offer both quantitative and qualitative data. It is the perfect way to get a comprehensive understanding of your test outcomes.
The qualitative is where test participants give you their written or verbal feedback, with this type of data you can identify the elements of the page that users interact with the most, have the biggest impact, or help to get the point of the page across.
Once you understand what elements of the page are the most important you can change the layout or overall design to emphasize these elements, making the page more effective for the user.
Meet Needs and Expectations
The best part about gathering real user feedback is you will understand what the visitors expect, the issues they are trying to solve, and their needs.
When you test a landing page in a pre-live environment you can get a better understanding of the target audience. The audience you are going after is vital to the effectiveness of a landing page, if you match the content to their search queries and needs you are more likely to see conversions and sales.
Avoid Abandonment and Increase ROI
A business only has about 5 seconds to capture a user's attention. The landing page needs to be engaging and give users exactly what they're looking for. Additionally, a landing page is the stage of the customer journey that is most vulnerable to abandonment.
If the page doesn't show users that you can solve their problem, they will leave and find a business that gives them what they want. Landing page testing helps you optimize designs to ensure you are keeping as many users on your site as possible. If you have tested, analyzed results, and made changes according to the feedback before going live, you are more likely to decrease the number of users that abandon the page.
A landing page test also helps to ensure you are getting the maximum return on investment. If they are optimized before launch you can expect to get a good return on investment because more users will stay on the page, explore your content, and ultimately complete a purchase.
Increased Conversion Rates
The more you test, iterate, and optimize a landing page the better your conversion rates will be. If you want to get more customers, sales, or subscriptions, testing makes that possible. When you utilize consumer feedback and implement their suggestions to make the best landing page you will convert more users.
5 Steps to Landing Page Testing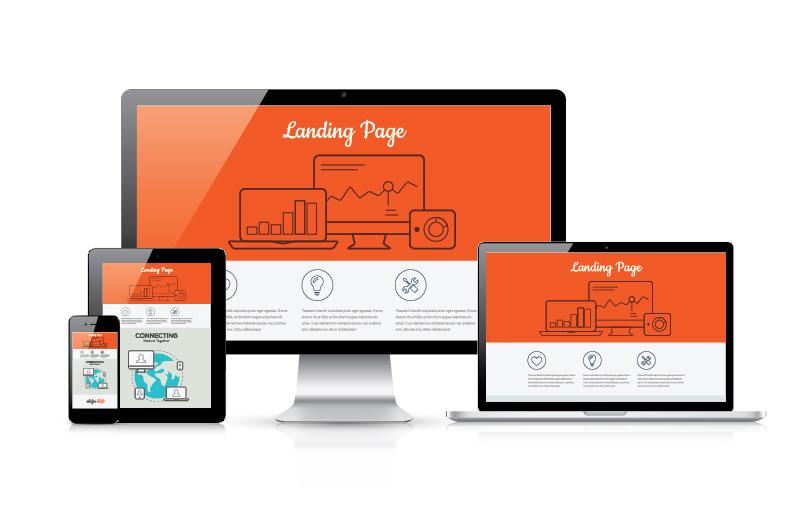 Landing Page preference testing can be a simple and straightforward process to optimize your pages for users. The first thing you need to do is identify the platform you want to test with. There are a number of effective tools that let you quickly test, including PollthePeople.app, UserTesting.com, and SurveyMonkey.com.
Once you have identified the platform you want to test with, follow these 5 simple steps:
1. Create The Design
The initial phase is to design the landing page. If you're conducting testing in a pre-launch environment, the design can be a draft or mockup of the final version. In case you're conducting a comparison test of landing pages, make two variations of the page. They should be distinct enough to recognize the variations, but convey the same message or objective.
You can change things like copy, colors, images, or layout to understand what works best for your target audience. Participants are presented with the landing page(s) and are asked to study the design, answer test questions, complete tasks, and give their feedback.
2. Testing Method
The next step is to identify a testing method. We suggest a remote or unmoderated testing platform that allows you to run a test without having to recruit participants or create complicated test designs.
Plan how you want test participants to share their opinions depending on what you want to get out of the test. You might be compelled to use a preference test to settle a disagreement between two designs or figure out if you should include a feature or not.
A test question is vital in this step. You need to ask participants to complete a task or answer a specific question. Any question that identifies the page that users find the most useful will help you optimize your landing pages.
Remember that users aren't designers or landing page experts! Ask them to give feedback on their experiences and opinions to get the most valuable insights. You can optimize your pages by asking any question that identifies the page that users like and find most useful.
3. Identify The Audience
The third step is to choose the audience you want to test with. The users should be similar to your target audience. It's important to know, the best testing platforms have user panels that can be segmented to fit your testing needs.
Choosing the audience you test with is important. We recommend testing with at least 100 users that represent the target user, but isn't too narrow. This will give you feedback similar to a live test and help you create better pages. However, if you want more specific feedback from users, identify the industry, demographics, or other criteria that you want feedback from.
4. Review and Launch
Once you have found your testing platform, uploaded your designs, identified your tasks or test questions, picked the test audience, reviewed the test design and launched the test. A platform like Poll the People will give you feedback in less than 60 minutes.
5. Analyse Results and Make Changes
The most important part of landing page testing is the feedback you gather from users. Participants will give you valuable insights on how to improve your pages. The results will give you qualitative and quantitative data. Then you will be able to analyze and share the data to understand the insights. That help optimize your designs and educate future decisions.
You can organize responses by similar wording or categories to see how many people had similar opinions and preferences. Qualitative feedback is critical because it allows you to identify new areas for improvement. To create the best landing pages, dive into the feedback and make changes based on the results of the test.
Conclusion
Now, you have a firm grasp of the straightforward changes you can make on your landing pages. Now, you can start creating ones geared toward your target audience. Start learning more about your users. and create better products, services, and landing pages by gathering rapid user insights.