One-quarter of all the websites use WordPress. It's not a surprise considering how easy it is to set up and customize it for both individual and business purposes. That's why we've decided to offer the option for our users to install Capturly with a simple WordPress plugin. Here's a tutorial for you to make the installation process even easier.
To install it, all you have to do is grab your copy of tracking code and follow the steps below:
To obtain your tracking code log in to your Capturly account and copy your tracking code from the  Welcome Page.
The Capturly tracking code should look like this: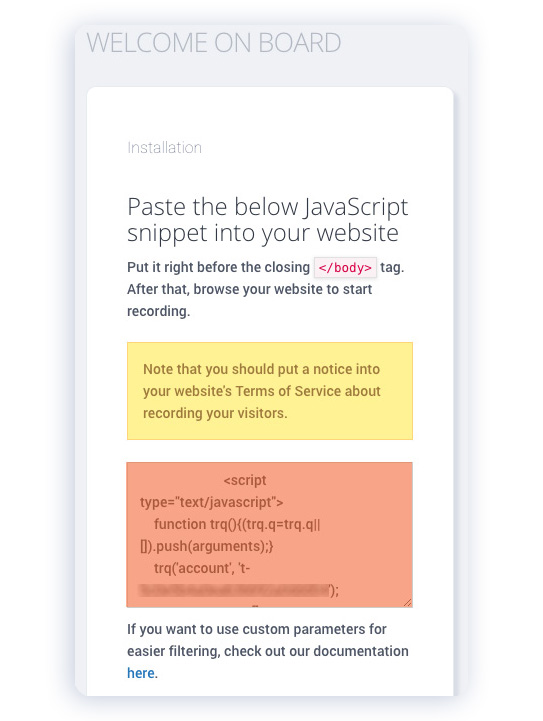 STEP 1 Log into your WordPress account with your e-mail address and password
STEP 2 Go to 'Plugins' menu and choose the 'Add new' option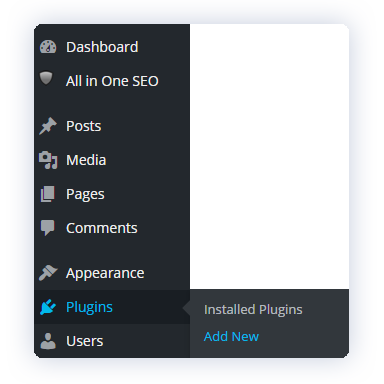 STEP 3 In the Search bar on the right of the screen, type in 'Capturly' and hit Enter

STEP 4 Click on the 'Install Now' button

STEP 5  Activate the plugin under 'Plugins', 'Installed plugins' menu
Note: Ensure that you have Capturly installed
STEP 6 Choose 'Settings' menu from the sidebar, then click on Capturly

STEP 7 Once you've pasted your tracking code into the box as it's shown in the picture above, click on Save Changes.
Note: After performing the steps, a message saying "Tracking code is installed" appears.
Congratulations, you've successfully installed the Capturly plugin on your website! Now you can collect valuable visualized data by monitoring the traffic on your site.
---
What can you get by installing the Capturly plugin?
The free trial gives you unlimited access to every feature of Capturly without having to provide any kind of billing information.
If you're interested in our optimizing software, you can read about its features below.
---
Record your visitors real-time with the session-replay feature
This feature of our non-traditional analytical software won't just tell you what your users do, but it will reveal the reasons why they do specific actions on your website. Keep in mind that sometimes data doesn't matter – it cannot always solve your problems. Actions speak louder than numbers – revealing the underlying causes for you.
Our visitor playback feature will capture the mouse movements, clicks and even form fills of your visitors and users. This kind of insight makes it possible to follow every single action from the moment they arrive to your website until the very last second.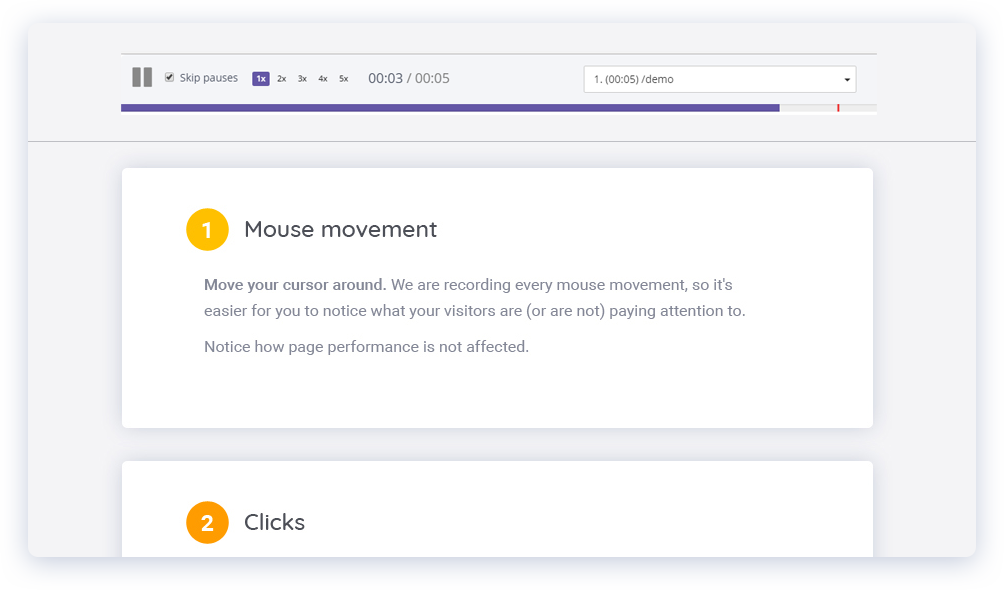 ---
Find the most popular parts of your webpage
Layering your pages with our heatmaps, you will get the general idea of the most popular and the least used sections of your website too. Capturly shows the absolute position of the clicks of your visitors: this way your heatmaps will always be precise, no matter how complex your webpage might be.
There's no need for you to add the pages manually, Capturly creates an unlimited number of heatmaps automatically for you. You can even set the examined period manually to instantly see the changes you have made.
Click heatmaps
Finding the untouched parts of you website has never been easier. If you have any dead buttons or sections on your website, you will find it in no time with our click heatmap. If there's something extremely popular with no links, you'll see that in an instant too. You can edit the layout or even the structure of your site according to these results.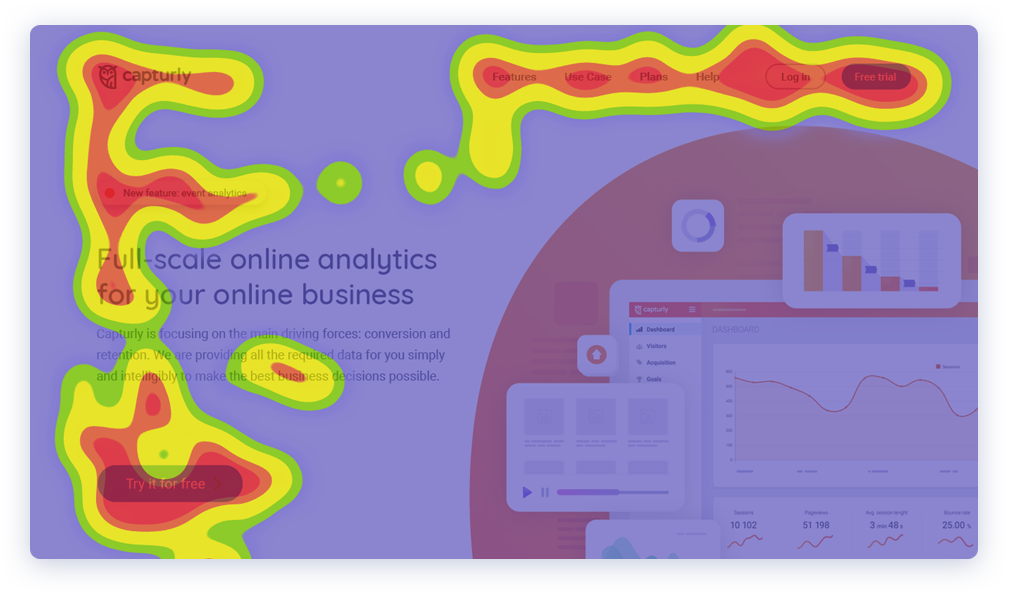 Segment heatmaps
This colorful heatmap (resembling to a bunch of scattered confetti) will reveal the most important differences between specific user types. Are you interested in the users with different referrals or browsers? Capturly will show their clicks for you. Are you curious about how your new visitors interact with your website? Then Capturly is for you. Having data like this can ease the optimization for different browsers too.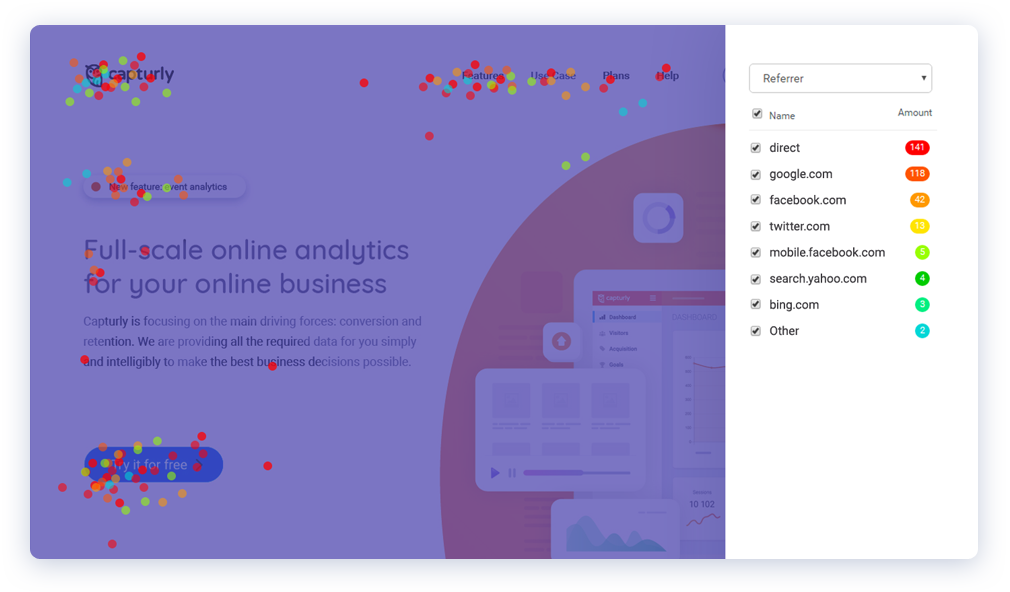 Scroll heatmaps
Have you heard about the "above the fold" expression? Are you curious about how much do your visitors really see of your website? Do they leave before seeing the most crucial information on the middle section of the page? This heatmap helps you to decide how your content should be arranged to reach the most optimal outcome.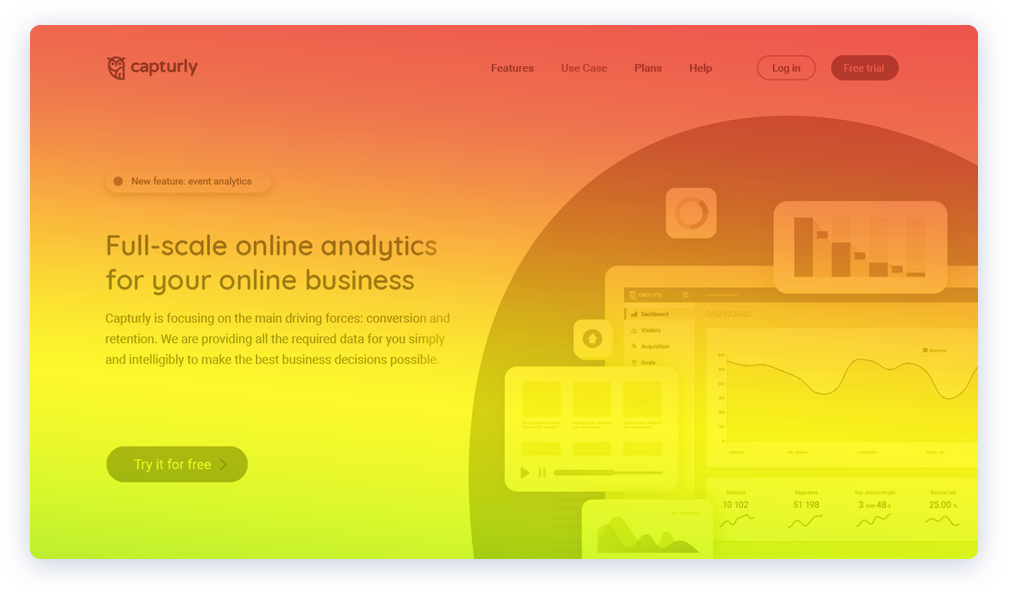 ---
Analytics Platform
Have you ever wanted to see all of your essential metrics on a single lean and transparent page in a visual way? Capturly's feature, the Dashboard is all about that.
Having aggregated data about your users and website on one page is indispensable for optimizing your website on a larger scale before continuing with the specific developments.
Data in connection with the page load time or the most popular pages of your website give you a good starting point to begin with.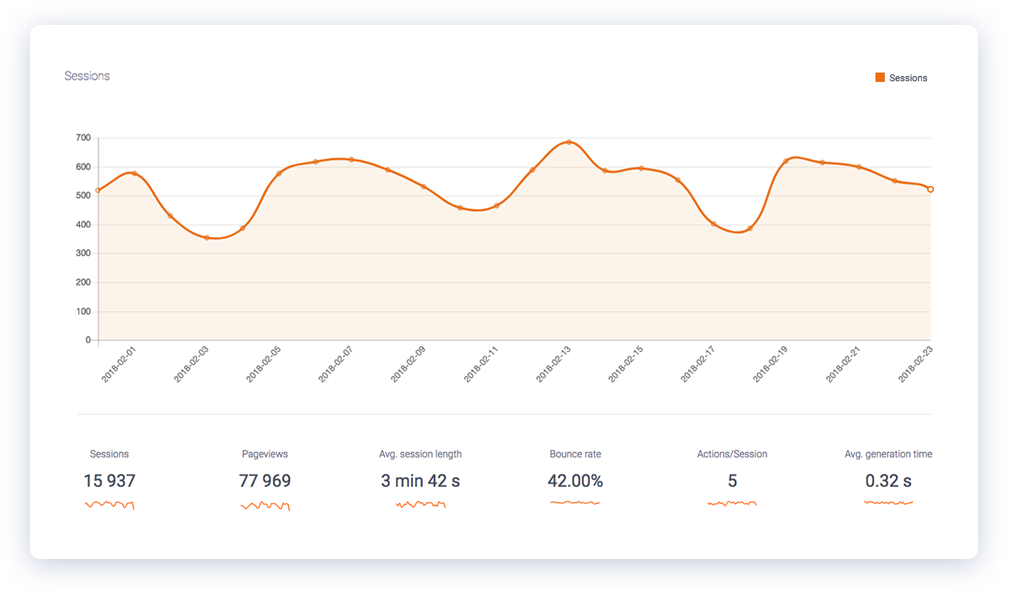 ---
So you're asking…why should you choose Capturly?
This non-traditional optimizing software takes analyzation to a whole new level. Our tracking code works in an asynchronous way, which means that using it won't slow down your website at all.
You don't have to be an expert to get incredible results and multiply your revenue. The dashboard gives you the general idea, and moving onto the heatmaps and recordings, they reveal the more specific problems for you.
Registering for the free trial period takes less than a minute. You don't have to provide any billing information and you can always cancel your subscription if you wish to. (However, none of our users have ever been unsatisfied.)