Have you ever felt that your conversion rate is too low? Actually, the value of conversion rates can be very different and variable across different online industries. 
The average conversion rate for websites is 2.35%, however, the average return on investment (ROI) for those using CRO tools is 223%. CRO statistics indicate that investing in CRO tools will be well worth it, right?
In this article, we will show you how to optimize your conversion funnel and your website in order to increase your conversion rate and boost sales. Starting from the landing page, through the product page, all the way to the checkout, be it a product or a service.
If you are interested in the basics and best practices for beginner conversion optimization, read the first part of this article series. But you can also take it to the advanced level with us.
Are you interested in how to optimize your conversion rate simply and effectively? Keep on reading!
Landing Page Optimization
A well-designed and executed, conscious marketing optimization process can result in a large number of visitors on your landing pages. To ensure that the energy and effort you have invested so far continues to pay off, it is worth pursuing further optimization of your landing pages.
Once you know your audience and the strengths and weaknesses of your website, you can easily optimize your landing page with these best practices to achieve the highest possible conversion rate.
Always provide value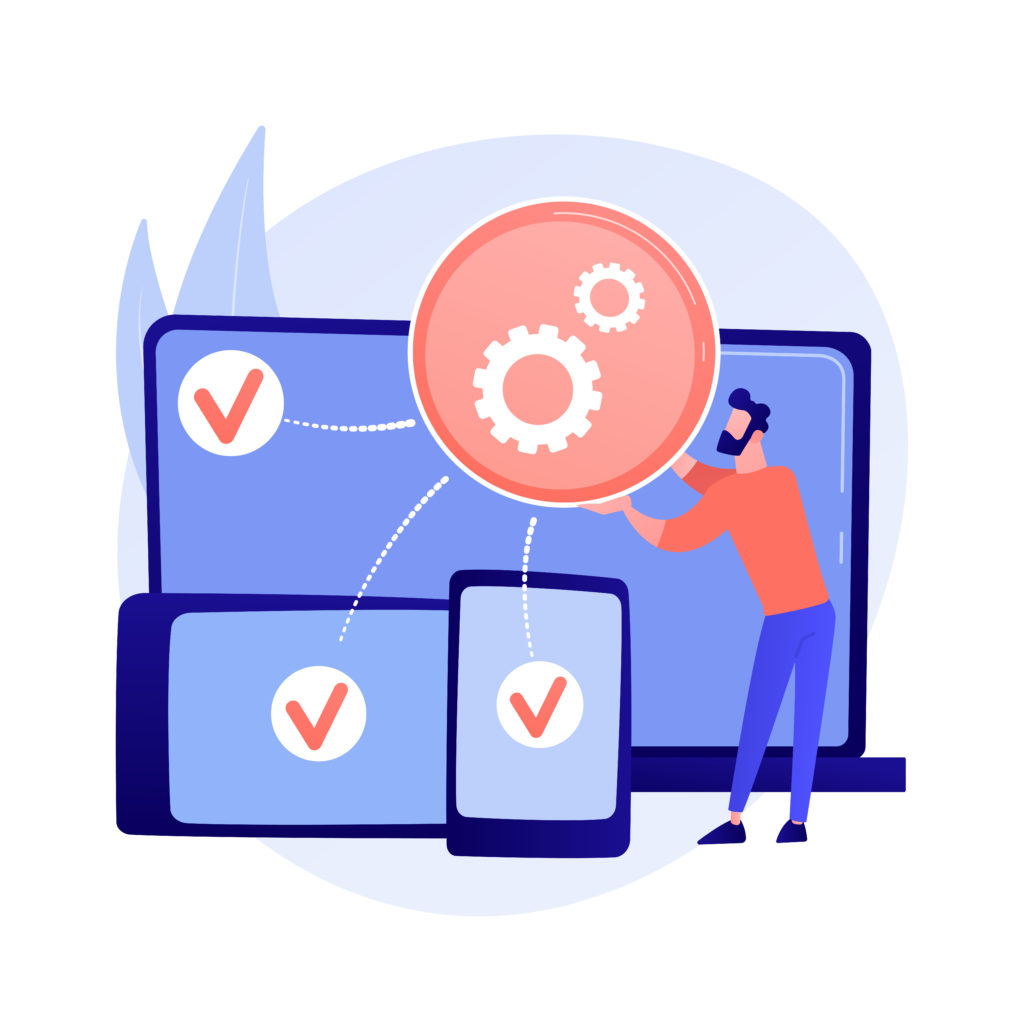 A landing page is a venue for your website's engagement. Your aim as a website owner is to connect with people who have an interest in what you have to offer. The more people you attract, whether you'd like to sell items, provide services, or simply share your opinions on the internet, the more likely you are to thrive.
It is very important at this stage of the conversion process to let your visitors and potential customers know how your product or service can benefit them. Here it is best to highlight the advantages that differentiate us from our competitors, i.e. to present our competitive advantages in a way that is as attractive as possible to the potential consumer.
Place benefits above the fold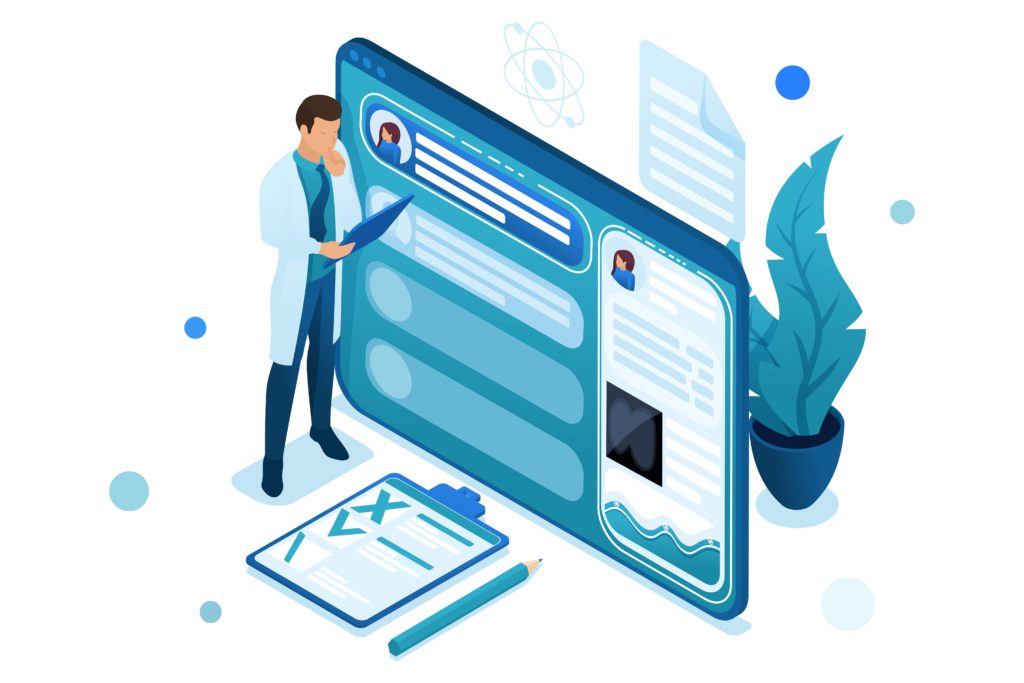 The previously mentioned benefits should be placed above the fold, i.e. in the part of the landing page that the visitor first sees without scrolling after loading.
This is a necessary step, as people tend not to scroll or click further on the page when faced with less attractive, unappealing content, but will automatically exit, resulting in low conversion rates and high bounce rates.
By placing relevant and quality content above the fold, we can encourage visitors to spend more time on the landing page and move further down the conversion funnel.
Make your copy flow
Explain what the offer is and how valuable and important it is. Keep in mind that people make up their minds in seconds, so keep this site as succinct as possible. You may make it more transparent and easier to understand by using bullets, bolding, and numbers.
Try to find the middle way: if you use too short sentences, the information you wish to offer will be incomplete, and if you use too long texts, the visitor's attention will be easily lost. Convert them into leads with a nice, appealing, but relevant and informative copy. In short, make your users want to scroll further and further with a well-written copy. 
Include relevant videos
The importance of videos on the website can not be stressed enough. The average internet user spends 88% more time on a website with video.
Video content condenses your website's content into a consumable and quick-to-digest format. It has a more appealing design, making it easier for visitors to assimilate content while scrolling through their increasingly crowded social feeds.
By placing videos, you can help your potential customers understand the benefits of your product or service and how to use it. Also, with videos, you have the ability to boost your brand's visibility and traffic. By increasing visitors' average time on the page, improving your conversion rate will be as simple as that.
Remove distractions
The point of landing pages is to have a central goal, i.e. a central call to action. So it's worth removing any elements from the landing page that could distract visitors, such as the navigation bars, sidebars, or other buttons besides the CTA. 
This will help boost click-through rates, which will increase sales and improve conversion rates significantly. So try to have a clearly visible and meaningful CTA on your landing pages. You can help drive your visitors further on your conversion funnel by well-written text and conscious visualizations.
Product Page Optimization
Once you've properly optimized your landing page and redirected your visitors to your product page, it's time to improve it for completeness and success.
Use the right visualizations
People are much more likely to look at pictures and gifs than texts, and they spend significantly more time on websites where videos are embedded. 
With well-designed visualizations, we can increase our conversion rate. This is achieved by getting visitors to spend more time on your website and driving potential customers to purchase through high-quality product photos and a compelling design and user experience.
So spend the right amount of time, money, and energy on product images, because people are first and foremost visual creatures. And let's face it, you wouldn't buy something if you hadn't seen a convincing picture of it, would you?
Improve site speed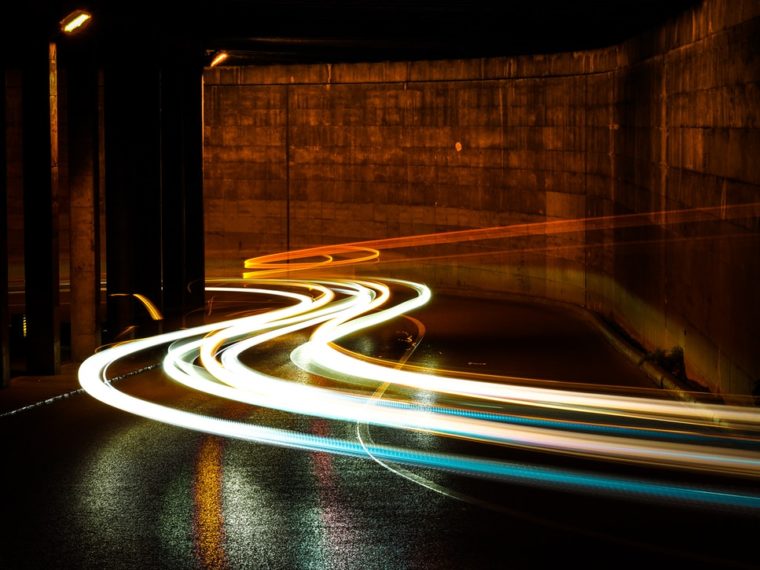 High-quality images, gifs, videos, and web design can significantly increase page load speed, which can have a terrible impact on conversion rates if not taken into account. On the other hand, we also need to put the right amount and quality of text on our website to ensure search engine optimization, which further reinforces this. Nevertheless, these elements must not be abandoned.  
However, a significant number of visitors will click away if the website does not load in 1-2 seconds, which increases the bounce rate and worsens the conversion rate and SEO position. 
So to improve the loading speed of your website, you should not compromise on the quality of your visualizations, but consider the following:
Reduce HTTP requests as much as possible.

Files should be compressed and combined.

For CSS and JavaScript files, use asynchronous loading.

Defer JavaScript loading

Conduct a compression analysis.

Enable compression.

Choose the best hosting service for your requirements.

Reduce server response time

Make use of a Content Delivery Network (CDN) 

Minimize time to first byte

Enable browser caching

and last but not least regularly speed test your site.
Upsell and cross-sell where appropriate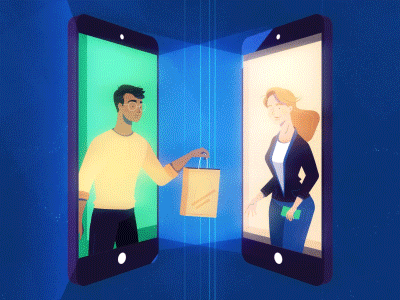 The essence of overselling can be summarised succinctly: if a customer is willing to buy a product from you, try to sell them a more expensive version of the same product or service (as you are likely to make a higher margin on a more expensive product, and therefore more profit). For this kind of situation, you should learn how to calculate profit margin. One of the features of overselling is that it works great on more expensive products. The buyer is motivated to buy the better, more modern product if he or she is going to spend that much anyway.
In an online shop, we will not and cannot be as intrusive as we could be at a brick and mortar store, so we have no choice but to show the customer (e.g. on the product page and/or during the checkout process) that he can buy the bigger, better, newer, superlative product for just a little more money.
In online stores, we most often call the items we want to cross-sell related products. It's not complicated here either. The main thing is to let the customer know that you can buy a case or screen protector for the phone they have just added to their shopping basket. You don't have to pay shipping costs more than once, the products arrive at the same time, it's cheaper and more convenient than ordering in bulk.
Try and implement up-, and cross-selling to boost your sales. The most important thing is not to be too pushy but to be relevant.
Use artificial intelligence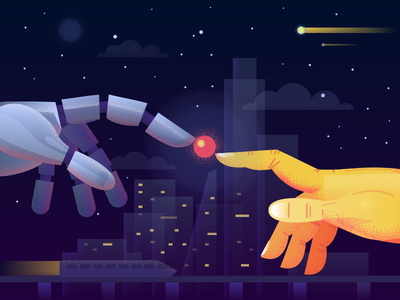 To be truly relevant to the cross-selling and upselling presented earlier and to provide your visitors with the right product recommendations, the use of artificial intelligence is an excellent choice.
AI in e-commerce is influencing client selections thanks to its knowledge of prior purchases, searched products, and online browsing behaviors, and the utilization of big data. Customer retention and revenues have improved due to artificial intelligence in e-commerce. Now, online shoppers get a fully personalized purchasing experience. 
Always be transparent 
Today, consumers have fewer and fewer objections to shopping online, which is why competition is fierce. It is difficult to differentiate on price and delivery time, but reliability and transparency will always be a competitive advantage. 
On the other hand, people today love to read other people's opinions and experiences about a product or service. Therefore, encourage your customers to share their experiences with your brand. This can benefit both you and potential customers, as positive experiences can convince them, while negative ones can benefit and teach you as a marketer. So feel free to place customer reviews, ratings, and trust badges on your e-commerce website.
Checkout Page Optimization
If your potential customer or lead has made it to the checkout page and you think you can breathe a sigh of relief, you're in for a real disappointment, because the hard part is yet to come.
There are a number of factors that can occur in the checkout process that can set back or stop a potential customer in the conversion funnel. If you want to avoid this and optimize your checkout process, you can do so with these best practices.
Use of exit intent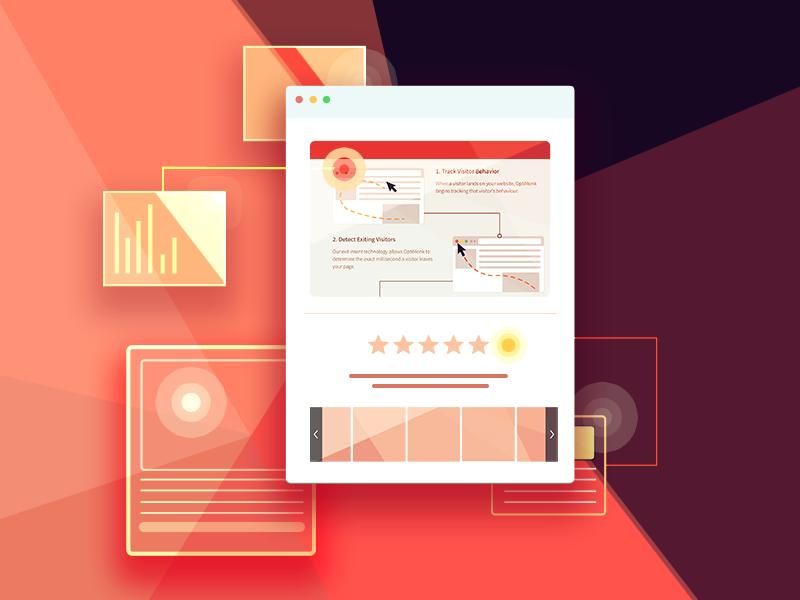 Exit Intent Popup is the most effective online conversion-boosting solution available today. It's basically a smart pop-up that, unlike the old pop-ups, doesn't distract the visitor from browsing your site, doesn't intrude as soon as the page loads. If the visitor does what you expect them to do, e.g. subscribe, buy, etc. (we call this conversion), they will optimally not even encounter the popup.
However, if you want to leave your page without having achieved any conversion goals, the popup will trigger at the second to last moment and display an "unmissable offer", which could be a downloadable e-book or a discount coupon, or the purchase of a very low-priced access product.
The popup monitors the movement of the cursor and only triggers when the cursor is directly over the top edge of the screen, i.e. when the visitor is likely to close the page.
Creating urgency/Fear of Missing Out (FOMO)
Fear of missing out, or FOMO, is a very common phenomenon nowadays, as digitalization has made people want to live and consume more and more, faster and faster. By creating urgency, you have the ability to fasten your visitors' shopping decisions, and here is how.
These are solutions that help visitors to not only consider the product and its price when making a purchase but also offers that give them better conditions. The key is that these offers don't last forever and are limited in some way. This way, they don't have to think about their purchase for days but have to make a quick decision based on less information.
Of course, this only works if our products and services stand on their own, we won't be able to sell poor quality or poor value for money products with this solution, but it can be perfect in cases where we just need to give the final push to get the visitor to buy from us.
Keep these aspects in mind and expect results depending on them, which you can achieve by using/applying the following offers:
Free delivery for a limited period of time

Free delivery on limited orders

A finite number of products

Limited special offers

Reward the first "x" customer

Daily promotions, sales

Display other customers' activities.
Avoiding surprise costs (shipping, prices, tax)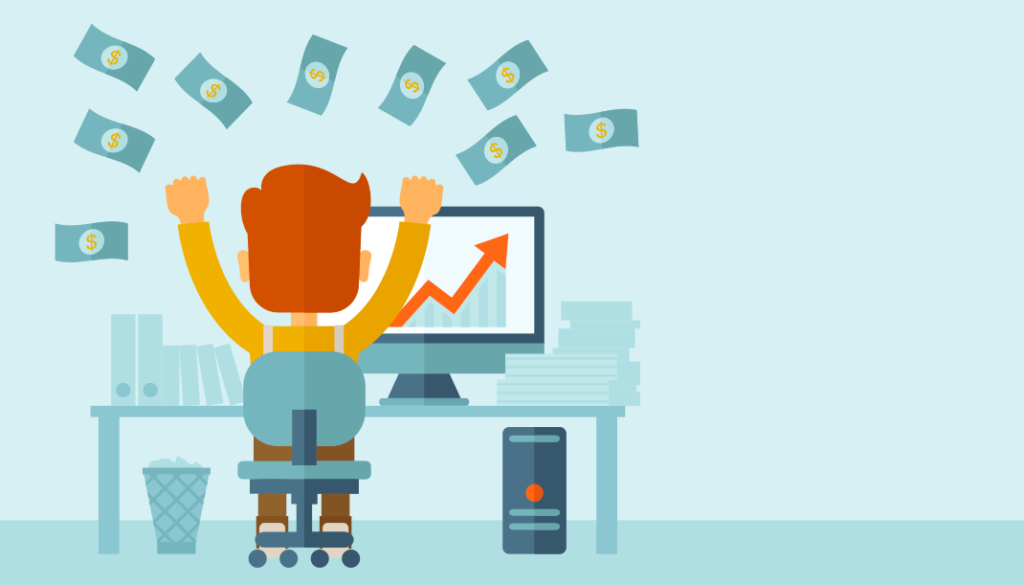 Surprise costs are the biggest enemy of conversion optimization. Not only because of the price sensitivity of customers but also because of the loss of trust. In these cases, potential buyers often feel tricked and deceived. 
These unexpected costs may be incurred after the product has been added to the shopping cart, by clicking on the contents of the shopping cart, in the form of unexpected taxes, volume discount, or delivery costs.
These extra costs are acceptable, as long as we communicate them to the customer in a proper and timely manner. Remember, transparency is everything.
Skipping and simplifying registration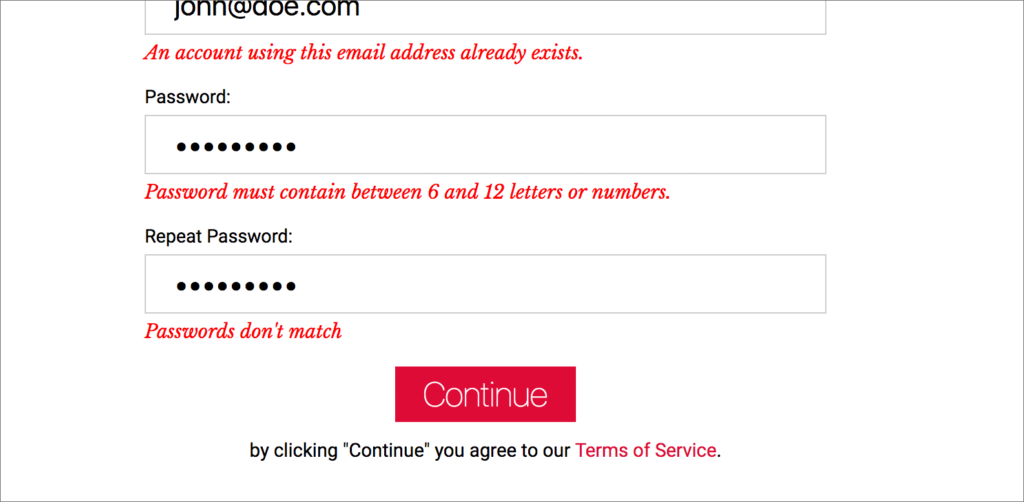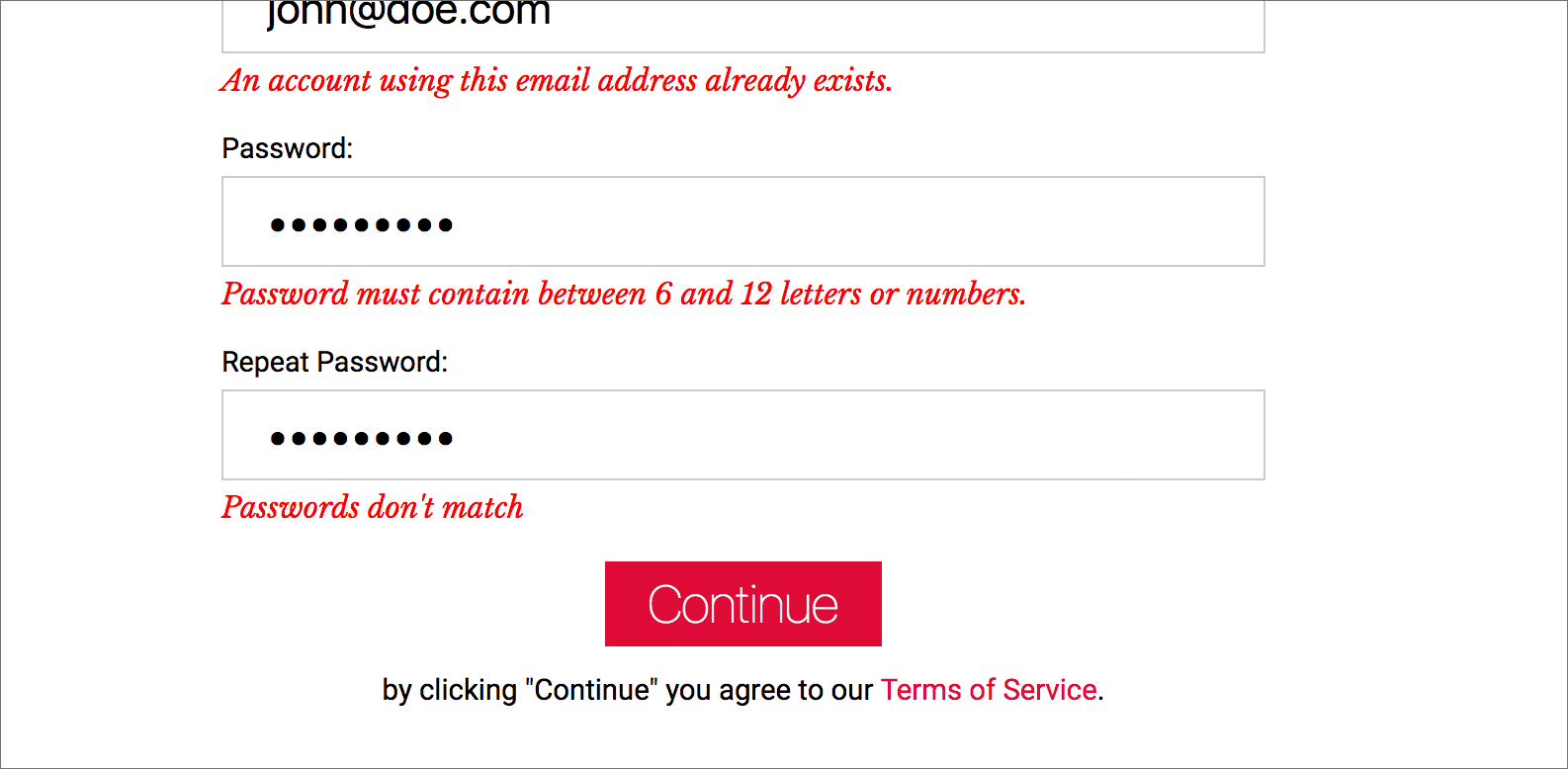 Online shopping is fast, efficient, and easy. Well, unless you have to spend long minutes filling in an unwanted registration form, choosing a password with special characters, and then confirming your email account. We think you know what we mean by that…
Don't force your potential customers into unsolicited registrations. Instead, provide an enjoyable user experience and simplify the forms that are absolutely necessary as much as possible.
A great way to still 'register' your customer after the purchase is to offer them the opportunity, when finalizing their order, to have it automatically recorded by the system by simply ticking an extra box, to further facilitate and speed up any future purchases.
Providing coupons and discounts
And finally, the eternal classic: discounts and promotions. In addition to traditional discounts, it is worth considering providing cart abandonment coupon codes and personalized offers at this stage of conversion rate optimization. 
Although it is not likely to raise revenue by persuading all cart abandoners, you can at least try to reclaim a significant portion of it and stop wasting potential profit. The best way to do this is to use email marketing. Customers who have added items to their shopping cart but did not complete the transaction will receive abandoned cart emails.
Analyze your website with the right web analytics tools, as shopping cart abandonment can happen for a variety of reasons:
extra costs are too high

the need for registration

complicated checkout process

hidden costs

website errors

lack of trust

slow delivery

issues with the return policy

lack of payment methods

declined credit card.
Summing up
A purposeful marketing optimization approach that is well-designed and implemented can result in a big number of visitors to your landing pages. It's worth pursuing further optimization of your landing pages to guarantee that the time and work you've put in so far is paying off. 
Optimization of landing pages can be easily achieved by using practices such as providing value, placing benefits above the fold, making the copy flow, including relevant videos, and removing distractions. 
If you have successfully passed this step of the optimization process, it is worth continuing to work on the product page. By applying the right visualizations, improving the site speed, using upsell and cross-sell where appropriate, utilizing artificial intelligence, and being transparent you can achieve significant improvement.
Finally, you get to the checkout page, where many ecommerce players fail on little things like not using exit intents, coupons, and discounts, simplified registration, FOMO, or avoiding surprise costs.
What is one favorite CRO tip you would share with a beginner? Let us know in the comments!