The COVID-19 pandemic has had a volatile impact on the global economy. While retail sales tanked in the brick-and-mortar set-up, the online business arena saw a phenomenal acceleration. According to a source, at least 85,000 businesses – both B2B & B2C – set up their online stores to capture their niches that have now shifted to the virtual world. Thanks to business automation tools like Systeme.io, ClickFunnels, Hubspot, and more – setting up an online business and attracting the right niche couldn't be easier.
While this shift was inevitable, the COVID-19 pandemic only fastened the transition by acting as a catalyst. More importantly, businesses realized the value of walking with changing customer preferences for business perpetuity.
Now, if you're one amongst the many to jump aboard the online business train, then your journey has only begun. In addition to setting up a virtual presence, your job is to ensure that you reach the right set of niches within the right time. Make note – that reaching out to a particular set of niches within a given duration can be equivalent to a gold mine since trends have a narrow shelf life.
Suppose you've successfully set up an online marketplace with all your shiny new products. Now what? How will you compel your target market to buy from you rather than the competition? Here is when SaaS-based website builders come into play!
How To Compel Users To Stay & Buy From You?
Web site builders are different from CMS' – wrongly used interchangeably these two are very different in their function and purpose. Here's how-
The CMS manages the content on your website, and the website builder beautifies it and makes it attractive for the customers. So, when you're setting up your online marketplace, you begin with a CMS to store & place your content like blogs, about us page, service pages, contact us page, etc. And with a website builder, you create compelling landing & sales pages that generate a higher CTR, customer experience and conversion.
Given the current situation, since the buying-and-selling activity is majorly happening online, there is a raising need for website builders and compelling landing pages. In addition to creating compelling landing pages, you must also cater to the next stage of the customer journey.
The basics to driving any sales are by channeling the appropriate sales funnel for your business model, leveraging the right email marketing tricks, building informational & SEO-friendly blog pages, and creating a personalized affiliate program for your sales.
To accomplish this, you need a holistic tool that can automate your online business on a single platform and suggest data-driven plans to improve sales and generate qualified leads.
To achieve this level of automation to uplift the online business arena, we show you nine business automation platforms that you can choose from. 
Business Automation Platforms
1) Leadpages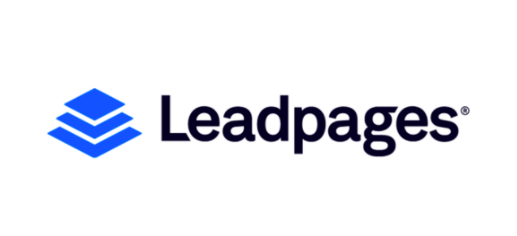 Perhaps one of the most popular website builders – Leadpages can create compelling landing pages, collect qualified leads, and optimize growth by elevating your buying and selling activity.
The difference between Leadpage and CMS is that the latter is a vessel to carry all your content, and the former acts as an addition to the CMS (it can be used as a plugin in WordPress) to make your website more attractive.
You can integrate it with your preferred marketing tool like MailChimp, Google Analytics, Salesforce, Facebook, etc. to generate real-time data, access historic data, and make an informed decision.
You can subscribe to Leadpages via three different pricing models, namely;
Standard: It is the basic paid version priced at $27/month and offers a single website. The spectrum of services provided is rather narrow and is suitable for start-ups with limited funding.

Pro: With an offer of up to three sites, this plan is the most popular pricing model priced at $59/month. It allows four additional services from the standard model and gives a lot of freedom and exposure to create a website and attract leads.

Advanced: Priced at $239, this is the ultimate package containing all the services required for complete business automation.
Apart from the pricing model, there is another option of paying monthly. The above prices are only if you make payments yearly. When you switch to a monthly payment option, you spend over ~35% of the price of the yearly model.
2) Systeme.io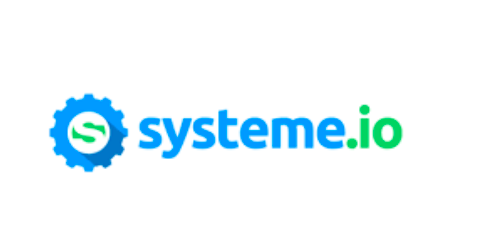 Systeme.io is a fairly new player in the market all set to conquer the online business automation arena with raging popularity in France. Designed specifically for entrepreneurs and small business owners, Systeme is a vibrant alternative for website creation and business automation.
What makes it different from Leadpages?
Here's what – while Leadpages allows multiple integrations while taking a backseat on a few matters, Systeme.io is an all-in-one integrated software. It means that you don't have to look for different tools to integrate for your email marketing tools or anything else.Systeme.io has the following tools: sales funnels, email marketing, online courses, website builder, affiliate program management, and marketing automation, blogging. All you have to do is set up a subscription to Systeme.io, and you're done.
What's interesting about Systeme.io is that it presents itself across four pricing models, including a free version.
Free: The free version of Systeme.io offers a lot of flexibility than many other players in the online business automation segment. If you're a budding entrepreneur, then this model is perfect for you. It offers the right amount of basic services needed to take off a business.

Start-up: Priced at $27/month – it provides the same services as drops the free model but in larger quantities.

Webinar: Priced at $47/ month, this model is best suited for companies that have moved ahead from the start-up model and established themselves.

Enterprise: Price at $97/ month, the Enterprise model fits its namesake, Enterprises!
3) ClickFunnels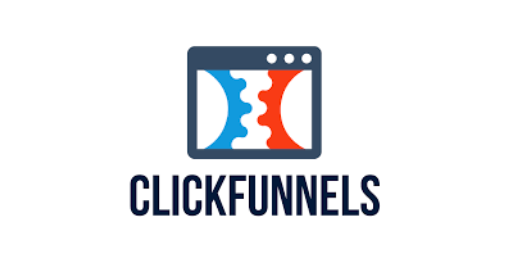 ClickFunnels is a tool for creating high-converting websites and generating great sales volume with an accurate sales funnel. It allows you to go beyond creating attractive landing pages. It focuses on converting sales by expediting customer journeys via the sales funnel.
From email marketing to attract customers to customer journey tracking, ClickFunnels follows a data-driven approach and can help you achieve the right engagement. If you're an established enterprise willing to spend enough within a 7 days demo, then ClickFunnels is for you!
Perform A/B testing, find your viable option, and you've reached your quarterly benchmark!
Again, ClickFunnels comes with three pricing models;
Priced at $97/month – the basic package gives you a limited quantity of services fit for start-ups and new launches. It is then followed by a platinum pack priced at $297/month and the TwoCommaClubX priced at $2,497/month.
4) Convertri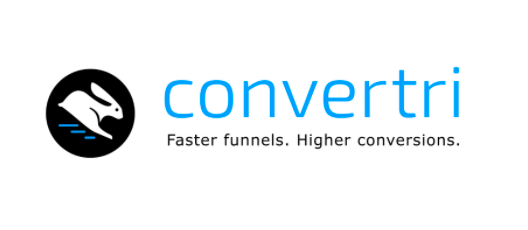 On ClickFunnels' page builder everything is split into blocks into the pages, so text blocks, image blocks. What it doesn't have is the ability to drag and drop something anywhere on the page. That is, however, what Conventri does.
It is a fantastic tool and you can understand its operation easily. No technical knowledge is required to be able to treat it. Many business owners and marketers use Convertri to create their websites and online sales funnels.
The main benefits are as follows: The page editor allows you to build any page design you can imagine. High-speed pages on both desktop and mobile devices are one of its most crucial components. The quick landing pages help to improve conversion rates and SEO. It is simple to link any pages inside your sales funnel. 
Convertri offers things like A/B testing, which is really useful. If you're driving traffic to a funnel you can test different landing pages.
As for the pricing, the monthly fee is $99 and the annual fee is $75/month (paid annually).
5) 10 Minute Funnels
As the name implies, 10 Minute Funnels focuses on a fast and easy process for creating sales funnels and landing pages. When you use this tool there is no website building expertise required. The drag-and-drop page builder is simple to use. The builder is a little more limited than Convertri's since you have fewer options to construct the website. The platform includes a shopping cart, and a selection of widgets to customize all landing pages. The sales funnel builder allows you to put together a full sales funnel quickly, which can also be simply connected to all of your upsells and opt-in pages, etc. In your website or funnel, you can create as many pages as you would like. 10 Minute Funnels does not provide a free trial, but you can try it for 14 days for just $1. Following the trial, you may select between two packages. 
Premium membership: $97 per month or $997 annually

Enterprise membership: $197 per month or $1,997 annually
The cost of 10 Minute Funnels is more than some of the other tools, but the number of features it includes may make it worthwhile.
6) Ontraport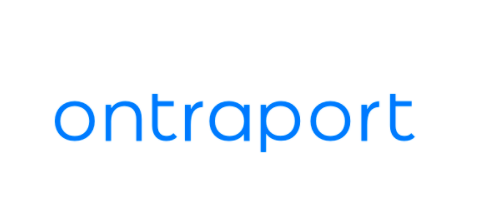 Ontraport is an all-rounder tool for businesses and entrepreneurs when it comes to handling CRM, ecommerce, affiliate management, reporting, automation, email marketing, and various other factors for their businesses. Its services are particularly essential for well-known brands. If you find it sympathetic and want to get to know it better Ontraport has a 14-day free trial. 
The pricing plan of Ontraport is available in four different packages.
Basic plan for $79 per month, plus a monthly fee of $147: Ontraport allows only one user to create 1,000 contacts and send limitless emails.

Plus for $147 monthly: Here, the services will get a bit more complex, such as the ability to create 2500 contacts and there can be two users, but email will remain limitless.

Pro for $297 monthly: The contact range expands to ten thousand contacts, with three users allowed; emails remain the same.

Enterprise for $497 monthly: You will receive up to 20,000 contacts, five users are allowed on this subscription, and emails are limitless.
7)
Samcart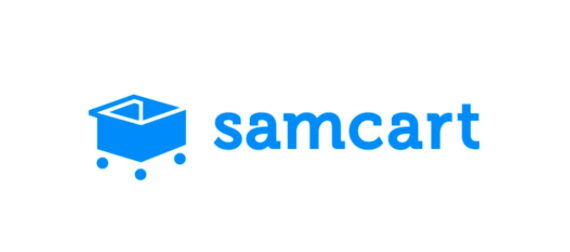 Samcart is an e-commerce platform in the same vein as other well-known ones like Shopify, although it's not designed to offer a multi-product store. It's not for a multi-product store; it is rather for one product-focused store.
Samcart is not as focused on the funnel element of the sales funnel as Clickfunnels and Systeme.io are. Instead, the central elements it provides for customers are efficient shopping cart transactions and checkout. It provides excellent shopping cart experiences for customers and can reduce cart abandonment. It is a one-page sales page, so a long sales page with some information about the product.
However, it is not very good at building landing pages. Furthermore, it is not a suitable option for you if you're seeking an all-in-one platform.
It provides a 14-day free trial, after which you may choose from three different price plans.
Basic package: 49 per month

Pro plan: $99 per month

Monthly premium plan: $199 per month
8) Unbounce

Unbounce is a landing page creation tool and not a completely integrated marketing platform. It doesn't include, for example, the opportunity of email marketing or campaign management. 
The main feature of this software is an efficient easy-to-use landing page builder–it has plenty of templates–with a clear and impressive drag and drops editor. It offers fully customizing features. As opposed to Samcart, the checkout page and shopping cart functionality are not its strong point. But they design the program to integrate nicely with other tools.
Unbounce has several conversion rate optimization tools, including the so-called 'smart traffic function', which utilizes artificial intelligence to determine which page converts the best from each traffic source. Unbounce may be a good alternative if you currently have a lot of traffic flowing to your site and you want to test conversion rate optimization down to the smallest detail.
As far as remuneration is concerned, the monthly packages start at $80 and go up to $300.
9) Dropfunnels

Dropfunnels provides an all-in-one solution, combining blogging and sales funnel development into a single platform. It has one of the quickest page loading speeds of any sales funnel builder. You can construct limitless landing pages. There is a built-in SEO for your funnels to rank them on the first page of Google. It also includes a Sales and order tracking system.
So if you're looking for something that's going to be very quick and easy to use, that has very generous limits for a very reasonable price tag, choose Dropfunnels!
As for the pricing, there is a 14-day free trial available to try the sales funnel software, then you can choose from the two packages below:
DropFunnels Starter for $49 per month: With the starter plan you get up to ten thousand visitors per month. Besides that, you get unlimited mobile-friendly pages, unlimited funnels, unlimited landing pages, unlimited blog posts, etc.

DropFunnels Pro for $147 per month: Pro plan offers you to get up to two hundred and fifty thousand visitors per month. Everything besides that matches up on the package.
Wrapping Up
Looking at the growing online business arena, over 76% of businesses have already signed up for their online stores and are ready with such automation tools to increase traction. All these tools offering pros and cons. Integrations, accessibility on mobile devices and customer support are all essential considerations. I recommend striving to choose one that will satisfy your company's needs while also staying within your budget's constraints. 
If you're new to the world of online business, systeme.io may be the ideal software to get you started, as it integrates everything into one simple-to-use platform, from website design to sales funnels. Sometimes, as start-ups, we steer away from making heavy investments and are skeptical about the RoI. Systeme.io understands this and provides a free package, so you do not have to invest instantly in the paid ones.
So if you are looking for a landing page and/or funnel builder, to build or develop your online business, do not forget that any of the products featured here can help you reach your goal.
Author bio: Chaitanya Patel is an ardent writer who generates best-in-class posts on a wide range of SaaS tools and techniques. He also produces well-researched and factual posts on strategic solutions for SaaS.