We know, that establishing an online business can be hard, growing it may be even harder. There is a certain urgency to eCommerce, the time to go online is now, and currently, the opportunities for virtual enterprises are endless.
After that you have created an online presence, the next step is to scale up the establishment.  This entails building a reliant client base and marketing your services. Growing a business requires:
Client dealing

Customer relations

Human resource management

Skill development

Target delivery
Software houses in Islamabad are well equipped to provide you with skilled resources and guidance to achieve this goal.
Keeping customers interested in and engaged with your brand long term is a big task. Read on as we provide you with a roadmap on how to upscale your digital venture and create a global presence for your brand.
Top Tips to Grow an Online Business
Invest your time in the tips listed below to effectively establish a global footprint for your brand. These long-term growth strategies will help form a solid foundation for the continued growth of your company.
Build a Sales Funnel

Customer Management System – CMS 

Market Research

Loyalty Rewards

Email Subscriptions

Partnerships

Leveraging Platforms

Product Licensing

Diversify

Passive Income

Firm Acquisition

Webinars

Be Opportunistic

Global Engagement

Franchising

Social Media Marketing

Networking 

Customer Relations

SEO 

Certifications/Associations
Build a Sales Funnel
A sales funnel is the journey a customer makes from landing on your eCommerce website to making a purchase and beyond. An effective sales funnel attracts the consumers, keeps them engaged, and facilitates them in making a purchase. This is further followed up by after-sales support and customer management. An automated and efficient sales funnel establishes a solid baseline for monumental growth.  Measuring the user experience at each stage of the user funnel is an essential task if you want a successful business. Identify the most important customer journeys and analyze their metrics. If something is wrong with your website and you experience poor traffic in some steps of your funnel, then find it and try to solve it as soon as possible.
Customer Management System – CMS 
A Customer Management System to track all sales and revenue is essential when scaling up your business. This will help keep the company accounts updated and be beneficial in tracking sales returns and refunds. Cloud-based CMS will enable you to operate from all corners of the globe without any physical presence.  
Market Research
Market research is essential to maintaining and growing a business online. Follow your competitor's websites and explore their marketing strategies. Try to learn from their successful campaigns and emulate any tips they use to attract and maintain a client base. Customers who are used to a certain branding for a particular product try to follow the pattern initially and then take it a step further to give it the unique flavor of your brand.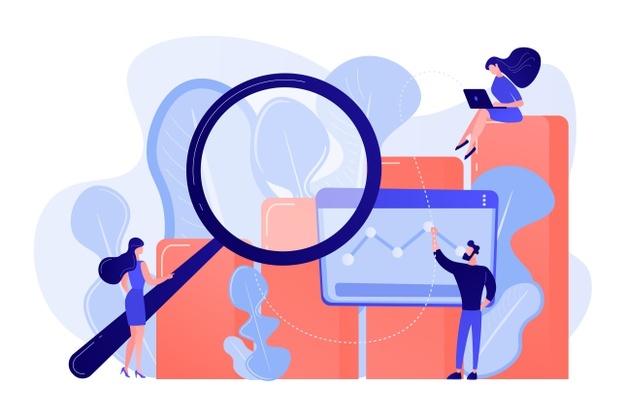 Loyalty Rewards
Loyalty Rewards are the best strategy for retaining existing customers. The reward has the power of motivation and it gives people a reason to visit your website. It also encourages them to buy from your company instead of competitors. It provides an incentive to spend more money and saves you the cost of acquiring new clients. A compelling loyalty program will help your sales grow over time and even attract more customers. It establishes a culture of care for the brand and builds trust amongst the consumers. Loyalty rewards can help people to feel good about buying from you and reduce the bad feeling, that people have spent money on.
E-mail Subscriptions
Newsletters, trial subscriptions, or free consultations can work as lead magnets to gather e-mail subscriptions. Having a list of emails is one of the most effective ways to grow your company and extend its reach. This enables you to reach a global market without any major investments. E-mail lists represent a high value if you collect people, who are interested in your products. 
Partnerships
Partnerships can help you achieve your goal of a global footprint. Moreover, companies that know the local market and have a presence among the community can help guide your brand and enable a more targeted outreach. Approach the companies that share your values and are complimentary to your vision.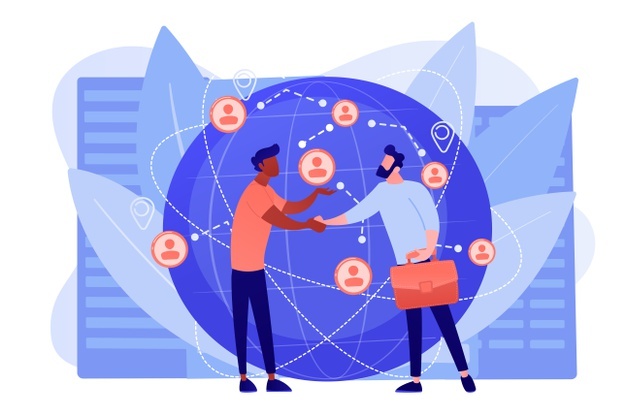 Leveraging Platforms
Established eCommerce platforms can help generate visibility for your brand and add clout to your product. Their vast client base will help generate sales and be the perfect marketing tool for your services. Just choose a platform relevant to your product/service and jump right in among the big fish of the industry.
Product Licensing
Licensing off your created products to companies with either a large global footprint or those with an established local presence can help bring your product to new markets. There is little investment required. The resulting royalty fee is added income and the licensing contracts will help in networking and creating an established name for your brand.
Diversify
Diversifying your offered products and services is essential to growing your brand. Explore the domains complementary to your current setup. Find out loopholes and opportunities for investments. For instance, areas that have been neglected or are high in demand offer great opportunities for growing your market. It will enable you to fill the gap and become a market leader in that particular domain.
Passive Income
Passive income can provide a much-needed revenue back-up for a business. For example, it can allow you to spend on growth and marketing without depleting all your resources. Passive income can be generated by renting out digital space, purchasing stocks and royalties, licensing images, creating an online course or a Youtube channel, a blog or an affiliate program, etc. These provide valuable extra cash integral to the growth of an enterprise.
Firm Acquisition
Acquiring other small businesses or competitors allows you to easily upscale your own businesses. Their resources and network give a jumpstart to your operations in new locales and permit you to capture new and unexplored markets. It also helps establish clout for your brand and marks you as a serious market contender.
Webinars
Webinars for your product kill two birds with one stone. While educating the audience about your brand they also allow you to market your product or service to a large audience. Webinars intrigue the audience and pique their interest in your product. The opportunity to learn attracts more consumers to your website, thus increasing exposure for your brand. In addition, you can collect information about the participants, for instance, e-mail addresses or telephone numbers.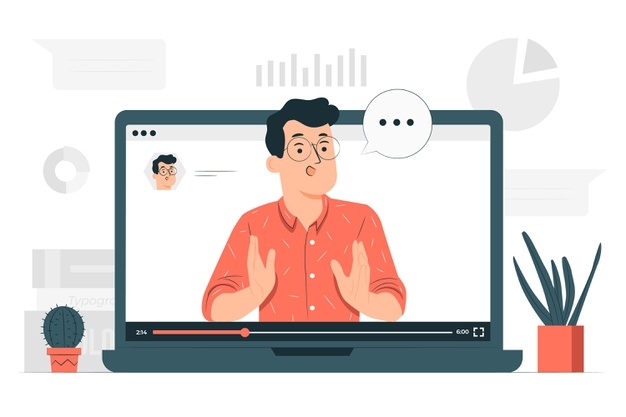 Be Opportunistic
Analyze your target market for opportunities to upscale your business. This can be specific to a particular demographic area. Like means of product delivery and customer feedback. A streamlined process of client management can eventually become a product for the company and be a calling card for your brand name. Create a grocery shopping drive-through facility or an ice-cream delivery service, such an innovative approach can do wonders for your brand visibility and substantially increase revenue.
Global Engagement
Hosting virtual events creates an excellent marketing and networking opportunity. For instance, it enables you to engage a global audience and invite industry leaders to take part. This helps raise the bar for your company and encourages people to browse your services. Use giveaways and discounts as additional incentives for attracting customers to your event. In addition, event registrations can serve as a viable way to collect email addresses and make a mailing list.
Franchising
Becoming a franchise is a big step. It takes knowledge, effort, and revenue to become a franchise. However, it is a tried and true model of expansive growth and global dominance. Consider shifting to the franchise model for a truly global footprint and continued growth. Network well to avail good and affordable franchise opportunities across the globe.
Social Media Marketing
Above all, digital marketing is essential to every business. Be it Facebook, Instagram or Youtube, keep them updated regularly to promote engagement. Create a social media content calendar and keep your visitors updated with informative content and promotional campaigns. Add social media sharing buttons on your eCommerce website for easy sharing of products or services.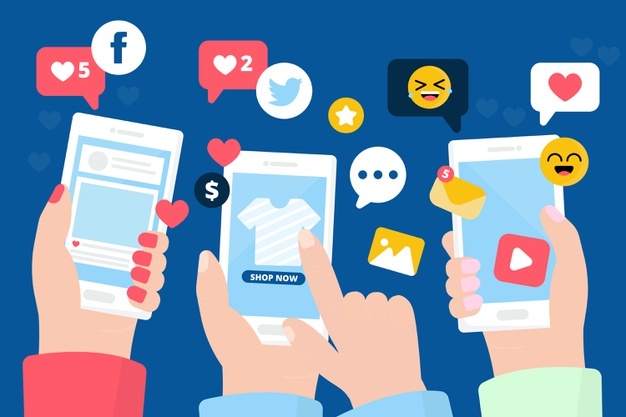 Networking 
Firstly, I have to tell you, that networking and expansion work hand in hand. Whether they are small companies working in the local market or big industry players who dictate the future of your domain, networking pays dividends and almost always provides new opportunities for growth. Collaborating with established enterprises can help you both gain potential new customers and identify new areas of development.
Customer Relations
Customer relations and client support are key to a virtual enterprise. The pandemic brought with it many new changes and client guidance and support are key to improving sales and revenue. A Software house in Islamabad provides excellent customer support services to local and international companies enabling them to solve client queries, retain consumers, and establish a culture of care for the brand. 
SEO 
It is no secret that Search Engine Optimization will help improve your website rankings and make it rank higher in search engine results. Using keywords in content, concise title tags for each webpage, and writing precise yet powerful meta descriptions helps your website rank higher. After that, ensure that your web pages are responsive as search engines prioritize mobile-friendly websites for their results. 
Certifications/Associations
Joining industry organizations and associations is a good way to network and promote your brand. It helps build a support system and enables you to receive guidance when exploring new territories. Getting certified is a sure-fire way to build consumer trust and getting validation for your work. It boosts company value and attracts better talent in the workforce. A certified company attracts bigger clients and is more likely to land big market deals.
Conclusion
In conclusion, there are countless strategies through which you can expand the reach of your brand and go global without any physical relocation. Software houses across the globe and in Islamabad are experienced in providing quality digital marketing and support services enabling brands to captivate a global audience and establish a worldwide client base.