A brand logo is one of the essential elements of branding. Remember a brand that doesn't have a logo? There is none because a logo represents your brand, a significant detail everyone remembers about the brand at first glance, and an image associated with recognition. Creating an appealing logo is essential, but it also may seem challenging to make it appropriate to the brand style, purpose, voice, niche, target audience, etc.
Questions like these inevitably arise when you consider linking the dots between what you're selling and who you're attempting to reach for conversion. The logo-making process also requires choosing a shape, style, colors, fonts, and other design elements essential for branding names, becoming memorable, famous, and impressive. A well-grounded logo can represent your brand correctly and positively impact your brand awareness.
If it seems too complicated, keep reading this article, as we'll make it more apparent with the seven most straightforward steps to create your brand logo, one that will stand out on the web and beyond. But before that, it makes sense to know why it is crucial to consider the brand logo-making process seriously.
Why consider making an appealing brand logo of your own?
Don't rush into thinking that your brand does not need a logo and that your awesome, top-notch products are enough, wait a moment and reconsider. The brand logo is an inseparable and vital part of branding design, so you already know that there isn't a way to pass it and have successful branding without it. But what are the main reasons every business should consider making an appealing brand logo, and what are the main advantages of a logo?
Captures the viewer's attention; What do inattentive societies need more than a captivating visual that is easy to consume, engages, and makes them smile? Marketers have come up with the two-minute rule. That is to capture the audience's attention until the time is up. A logo is a fun and creative way of grabbing attention without making them bored with information. At the same time, a logo can recite a story and communicate your brand message without complications.
A logo fulfills the checklist and nurtures customers' trust; Familiarity, truthfulness, and sales. The logo grows with the brand. The more your company expands, the more age your logo has; consequently, seeing it somewhere incites a purchasing action. Whenever loyal customers shop, they look for your logo because that is what they trust, the brand.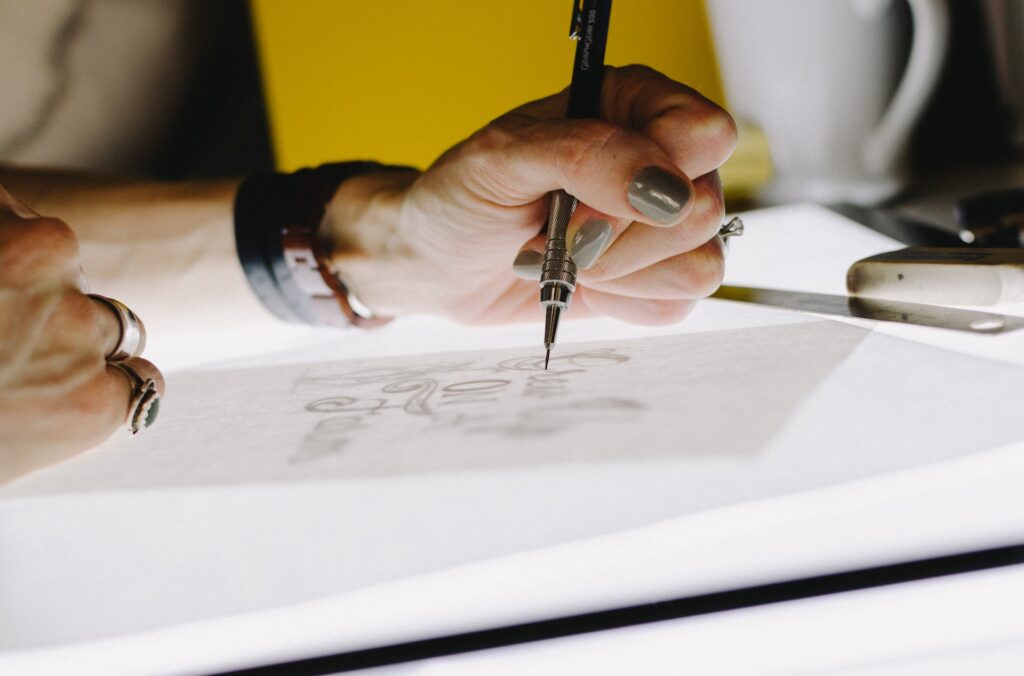 Customers expect it; A brand without a logo is like a winter without snow. Something important is missing without a logo. A logo is the company's face, creates the first impression, and communicates the marketing message. It sticks in a buyer's mind, so no logo means lost chances of new customers.
Customers remember visuals; It's already proven that visuals and images are more practical to consume than other types of information. Visual memory is more robust than cognitive or auditory memory. That means a logo may make your brand more memorable and aesthetically pleasing in customers' eyes. This fact makes a logo a worthwhile investment.
Help stand out from the competition; The competition between businesses and brands is high, so there's an issue to become famous and create something unique, whether it's a brand design, product assortment, or content. Competitors of the same niche usually have similarities in what they offer. Thus, the logo and its design are particles to make you stand out. The logo lets your creativity out, and you can tell more about your brand with an attractive brand logo. As stated, an image speaks louder than words.
Create brand identity; A particular product or service can be forgotten easily, but an eye-catching design element will be remembered forever. By choosing unique shapes and fonts, appropriate styles, and catchy colors, people will associate it with your brand; every time they see it, they will remember it. So well-planned and designed logo design will help you create and strengthen the brand identity and increase brand awareness.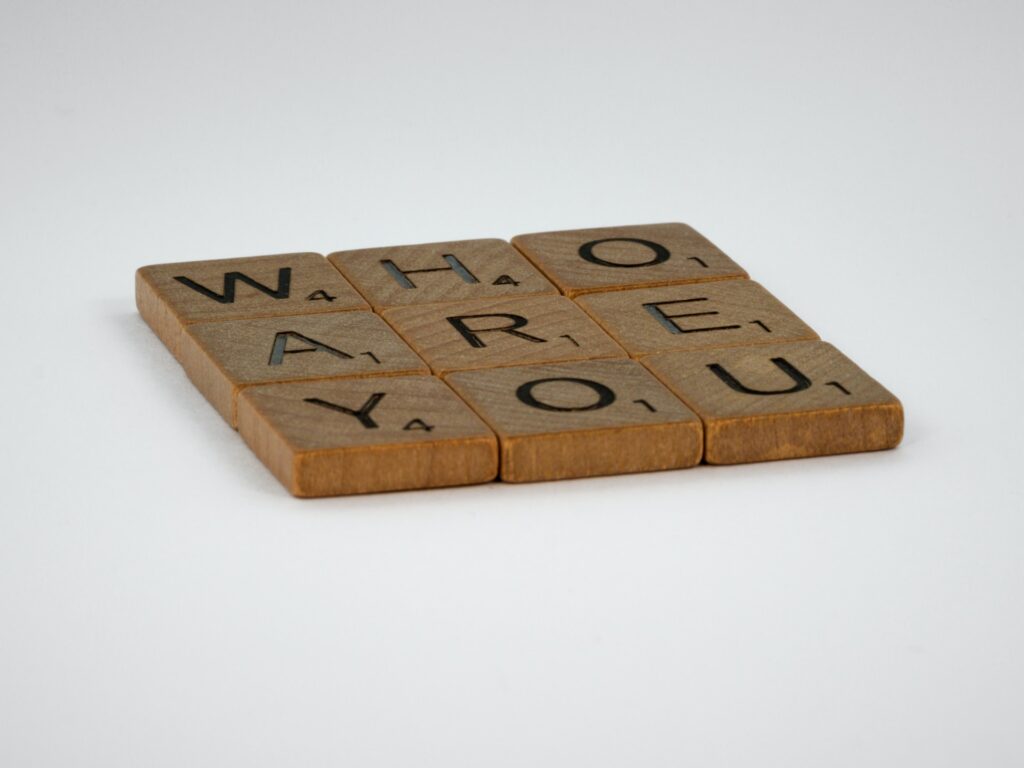 Here are the most common reasons a logo is a strong component of a brand. Its role is huge in branding and business, so you should consider making the most attention-haunting logo for your brand.
How to create the perfect logo
Further reading this article, you will learn how to create the perfect logo for your brand in seven steps.
#1 Determine why you need a logo
Goals come before actions are taken. If you want to find the appropriate clients and consumers and win them over to your brand, first of all, you should clarify all your goals, and logo making process is not an exception either. Determine the purpose of creating a logo – what is the main message you want to send via the logo? What does it communicate about your brand? Increasing brand awareness or underlining the branding identity? It's vital as your logo will appear on all your branding materials; your website, packaging, and business cards will represent it to your audience.
Your brand logo will significantly impact customers' initial perception of your company because it will inform them about your brand and help them decide if it suits them. A logo created with a particular purpose and message will reach the target audience and help discover your branding history and "face". Before designing a logo that suits your brand and business, consider your professional identification, i.e., brand identity. Also, to create the ideal logo, it's essential to understand your business's long and short-term objectives.
#2 Do market research and get inspired
Before starting any marketing process, crafting the skeleton is imperative. Research is what provides us with the data for the craft. Prior to the logo-making process, do market research and see what's trendy and widespread in the market. Market research will show customer demands and the most serviceable parts of the industry. You will learn about your potential audiences' preferences in the case of design. Besides this, look at your competitors and get some ideas from them; if you find it riveting, make it appropriate for your branding style and create it uniquely.
Get some inspiration on Pinterest or other aesthetic pictures and ideas platforms, which can inspire you to create your logo. Check what will work better with your audience and if it suits your branding and other elements. Don't use details that are trendy but not appropriate to your style. Take ideas, make them unique and surprise everyone in the market. The logo is about identity; it cannot be duplication.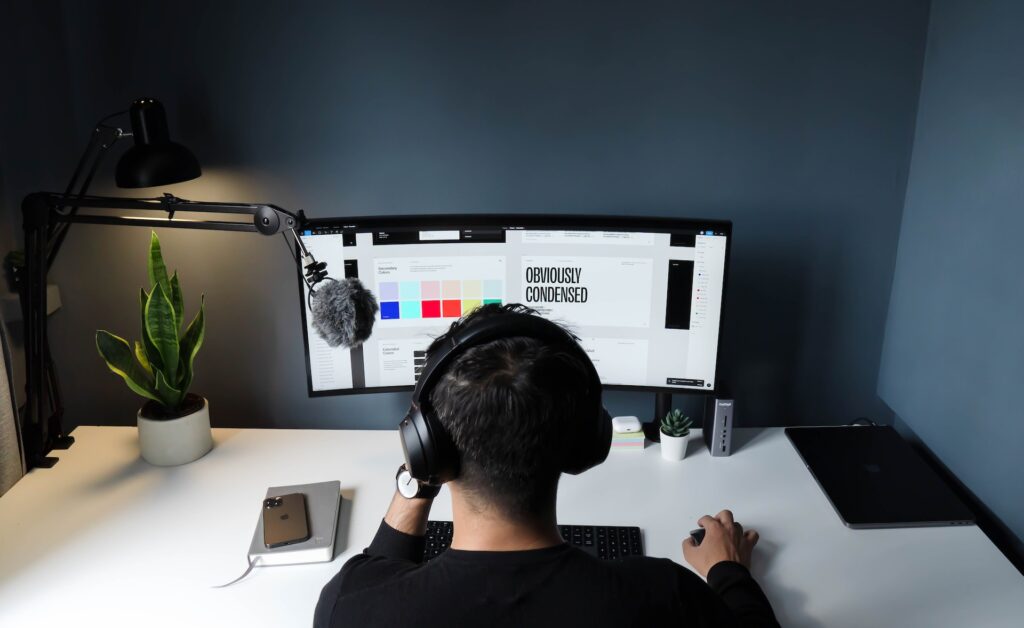 #3 Make your story heard
Stories are emphatic particles that get a brand name into the hearts and minds of people. Because stories evoke feelings in people and make them feel emotionally connected, consumers tend to convert more by stories than by any other marketing message. The final goal of a business is, in fact, selling. Profits and right investments. These are on top of the mind in creating a brand. Each brand has its story behind the name. Thus, the logo, i.e. the brand's first impression, is the ideal place to start.
Since the logo is the first thing that your audience encounters, that is where you should implant the message behind your brand. Why do most brand-conscious people wear a t-shirt or carry a bag with the brand logo they favor? The reason is the story behind it. They find an appealing association with the brand through stories. Symbols and images tell a story, design one that fits your brand identity and strongly represents who you are as a brand. Find the 'why' of your company and wrap it around the logo.
#4 Generate descriptive words and style
Logo creation implies symbols, images, and powerful descriptive wording. Apparently, you are not going to add whole texts to the logo design, but thoroughly chosen, enticing words or phrases can contain a strong message and convey what it would take an entire text to. Correct wording merges with the story and helps tell your narrative ideally. The words representing your brand identity can be tailored to the shapes and style of the logo and the brand name.
Colors and shapes are as important as words. There is a general rule of keeping the colors to a maximum of three. Mindfully choosing the colors will transfer your message according to the consumer's preferences and current trends. Be considerate that the logo travels and lives as long as the brand itself. So, choose something you can be consistent with for a long. In style, it is necessary to consider not mimicking the competitors. Especially in the case of colors, being identical will trigger confusion, whereas choosing unique colors will make your brand stand out in the competitors' crowd. In fact, colors themselves have messaging. Such as, light blue or green represents calmness and relaxation, while red is energizing and represents strength and power. Thus, you can select logo coloring depending on what you want to transmit and align it to your story.
#5 Find your ideal design
You are halfway to having a great logo when you already have a clear brand purpose and inspiration, a crafted skeleton with the proper wording, styles, and colors. Now it's time to start putting your ideas into the design. The design includes numerous components like text, colors, shapes, style, fonts, and graphics, some of which we discussed earlier. To avoid becoming overwhelmed by the entire design, break down each element and what it can mean for your brand separately. Each component must have a meaning of its own.
Finding the appropriate design for your brand should be your priority when sketching your logo. No one style can be ideal for everyone; it's individual for every brand, as everyone has their requirements, style, purpose, etc. Symmetry is the base; other elements are left to your objectives. You should determine the best style for your brand and choose it for your logo to make it unique, attractive, and with a message.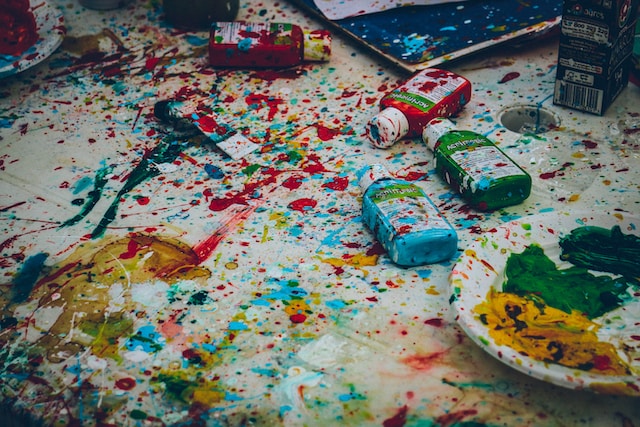 #6 Make it appropriate to business style
To narrow down the logo variants for your brand, consider them appropriate to your business style. Logos should reflect your brand's overall purpose and tell the main message, so the customers can recall your brand every time they see your logo. There can be various trendy design ideas, but not every design will be good for your business and will negatively impact your brand identity.
Your brand logo will be represented on your branding materials, including business cards, packaging, website design, and others. The logo is the starting point for your branding since it impresses the tone for your style, color scheme, fonts, and overall look. After all, the logo embodies your business and presents it to the whole world. Keep it appropriately lined up to business standards and visual rules.
#7 Use logo maker software
After all the essential steps mentioned above, the next step is the most practical one; logo making process. It is time to put the collected data in actual practice. Use logo maker software to create your brand logo by using many valuable tools it will provide, to make the logo more advanced and good-looking. But be careful while choosing the software to have a more professional logo and be satisfied with the final result.
Among all the logo-making software, here is one of the professional and advanced logo-maker platforms, Brandcrowd, which is an online creative marketplace helping start-ups, businesses, and entrepreneurs find and create appealing and perfect logos in a couple of minutes.
Wrapping up
All of these steps may seem too much. But I believe making an appealing logo has proven effective on brand awareness, so creating it yourself is worth it. It requires designers a lot of time and energy to make a unique and attractive logo for your business. Still, with the steps mentioned above, it is possible to make it on your own and take a lot of advantages from it while saving time and budget. It's not an easy process, but don't rush, have a clear purpose, expectations, and requirements, and you'll succeed and create the most appealing logo design for your brand. The final result will speak for itself and show how much effort and desire you put into the process.
Author bio
Hripsime is an avid SEO Content Writer at SayNine. She is self-driven and self-motivated to create content on topics in marketing, communication and advertising. She has set off writing for SaaS websites and enjoys the process of creating authentic content. You can find her composing a piece, teaching English, practising yoga, exploring nature or delved in a book reading.