Representing the process of planning, creating, and sharing content with a target audience, content marketing is a brilliant way to raise brand awareness, encourage consumers to take action, and increase revenue. But as any good marketer knows, content marketing isn't a certain, fail-safe method for generating conversions. Posting content that audiences find interesting and valuable in an effort to draw them into a sales funnel is a long and complex process where methods and tendencies tend to change every year.
In 2022, content continues to evolve and expand along with marketing strategies.
For B2C and B2B companies, competition might be particularly fierce throughout the year and priorities might change depending on the desired results. Certain new trends are beginning to emerge and others are continuing from previous years, and the ones you choose to focus on will likely be based on your main goals and objectives. No matter the circumstances, content marketing can be utilized in any case to shape your tactics and refine your approach.
To that end, here are some of the most important marketing trends for B2C & B2B that will have the most significant impact this year, along with some crucial priorities content marketers should consider:
Video marketing options
It's often said that pictures can say a thousand words. If that is true, it's worth considering how much more words a video can convey regarding your products and services. Videos have been growing in popularity in recent years, as they can provide several advantages to marketers. They represent a brilliant medium for showcasing your company culture and detailed information about your offerings, and they are a surprisingly easy way to get consumers engaged and excited about your brand. Similarly, video ads have shown to be more efficient when part of social media marketing campaigns compared to still images.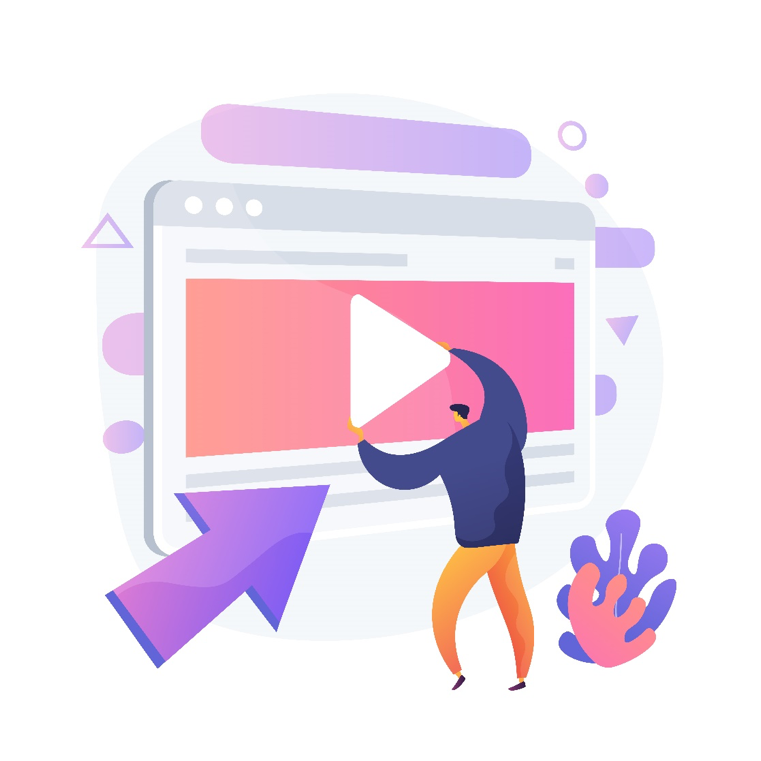 Podcasting opportunities
Audio is another popular marketing trend in 2022, which is looking to become even more prominent in the following years. Podcasts have proved to be particularly favored among consumers, with U.S. consumers alone spending almost 15 billion hours listening to podcasts in 2021, which is a significant increase from the year before. This is a developing platform that can present brilliant opportunities for marketers, as long as it's leveraged well. Perform a competitive analysis and define the ideal listening profile before creating a unique concept and focusing on quality, both in terms of content and technical quality, to ensure podcasting success.
Building new connections
Along with the use of videos and podcasts, a more personalized content experience and voice search optimization are also important content marketing trends for this year. Today, content marketing should be all about the experience a brand can provide to its audience. This allows businesses to create several follow-up campaign touches that help to increase retention, engagement, and referrals as a result. A good connection with your consumers, particularly a more personal and human connection, is key. All of these areas are some of the most vital ones to look out for in 2022 and beyond.
The use of shoppable links
The recent launch of shoppable links is arguably among the most important trends in 2022. These links are created specifically to ensure consumers can go where they have to without needing to leave the space where they saw the necessary information in the first place. By enabling transactions in one place, shoppable links can improve conversion rates, shorten sales funnels, provide a better customer experience, and boost brand loyalty in the process. As such, they are crucial to content marketing and are one essential feature of modern advertising that is bound to change the marketplace shortly.
Content creators as ambassadors
While brand ambassadors are by no means a new concept, we will likely see another spur of content creation by individuals in 2022. They will use social media, blogs, vlogs, and podcasts to deliver educational or entertaining content. Companies that can recognize the power that this content holds and implement it into their marketing strategies will be on top in the months to come. This enables brands to identify new trends quickly rather than only working with common and popular keywords. Of course, this allows you to easily turn content creators into brilliant brand ambassadors as well.
Using A/B testing of content
A/B testing represents an efficient way to compare two versions of the same aspect or feature to find out which one performs better. This type of testing is mostly used for paid advertising landing pages, and very rarely utilized for examining organic search traffic on higher-value SEO pages like blogs and content pages. In 2022, it might be beneficial to run an A/B test on your content pages, as well as the most popular posts on your website. Follow this trend to stay on top of industry movements, get creative with traditional tactics, and see whether this method could help you improve conversion rates.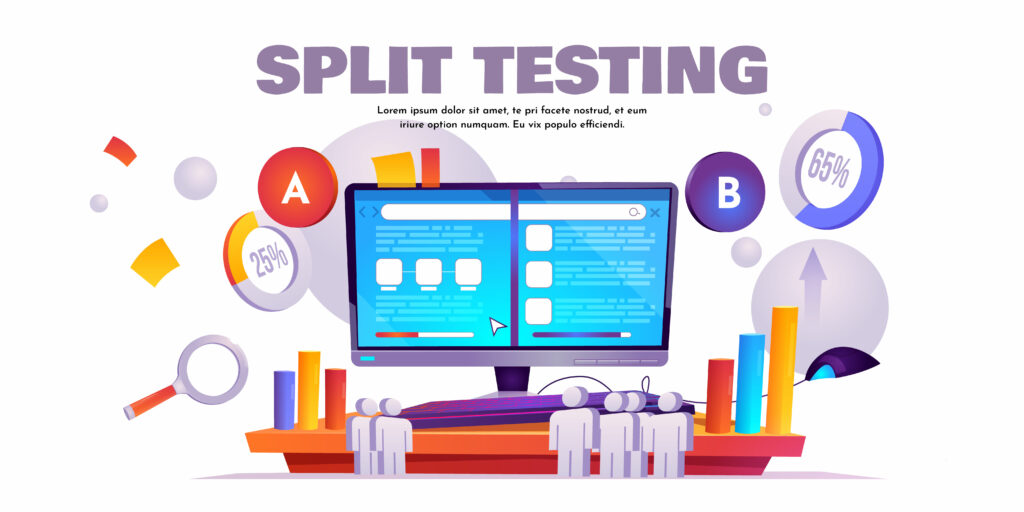 Utilizing data-backed insights
Utilizing insights backed by data from external sources for informing your content production will likely be the difference between good and great content marketing strategies in 2022. You've likely been using internal data-driven insights for quite some time now, but that is only one part of the solution. The other part can only be unveiled when content marketers leverage external sources for their strategies. The external market, audience, and competitive insights can empower content marketers to develop more engaging and impactful content that will bring higher levels of success throughout the year.
Prioritizing content usability
Updates to Google algorithms and success indicators regarding the user experience aren't only important for SEO. Brands need to take these aspects to heart when developing their content marketing strategies as well. Regardless of its type, each piece of content will either encourage your users to convert or drive them towards your direct competition. For that reason, companies have to stop focusing only on the volume of content they produce. Instead, prioritizing conversion prowess and content usability are going to be more important factors for content marketing success in 2022 and beyond.
Leveraging UDC and UGC
It's also expected a higher number of companies will begin leveraging user-directed content (UDC) and user-generated content (UGC) this year. Over the past few years, the world has been quite slow and stagnant, meaning that consumers are now more keen on getting out and being active than ever before. As a result, brands are left with truly endless volumes of usable content. With that in mind, both businesses and content marketing agencies should implement UDC and UGC into their strategies. When these types of content are gathered and utilized efficiently, marketing can be more creative and impactful.
Working with industry experts
After all, industry professionals are always the most skilled in developing effective content marketing strategies and knowledgeable regarding the latest trends in the field. For that reason, the tendency of working with experienced content strategy professionals is still as popular as ever. And for good reason. The right content marketing agency can take care of content creation, performance tracking, and even training for you. As a result, they can deliver exactly what your brand needs and make you look great while taking the pressure off strategy creation. This is a great way to increase traffic and improve your position with minimal investment and effort on your part.
Targeting entire niches
When working in sales, B2C businesses can hugely benefit from combining a blog with their website. Blogs can easily enhance content marketing strategies and improve search engine rankings, as long as they're intentional, targeted, and frequently updated. If you're selling automatic knives such as Tekto Gear, for instance, a blog is the best way to appeal to an audience interested in sports and the outdoors. Here, you could describe the benefits of knives, explain their practical use, and provide more tips and tricks your readers could be interested in. As long as you post unique, high-quality, and captivating content your target audience wants to learn more about, blogging will be quite a successful tactic for engaging and converting an entire niche.
Building beneficial partnerships
The understanding of the power that authentic, organic, mutually beneficial partnerships have when it comes to fueling brand growth has significantly increased over the last few years. From film and television to social influencers' content and even music videos, there are no denying companies will be utilizing other individuals' content even more often in 2022. The expanded outreach, increased brand awareness and recognition, the possibility to tap into new markets, and similar profitable benefits can only be accessed so quickly and effectively through mutually beneficial relationships.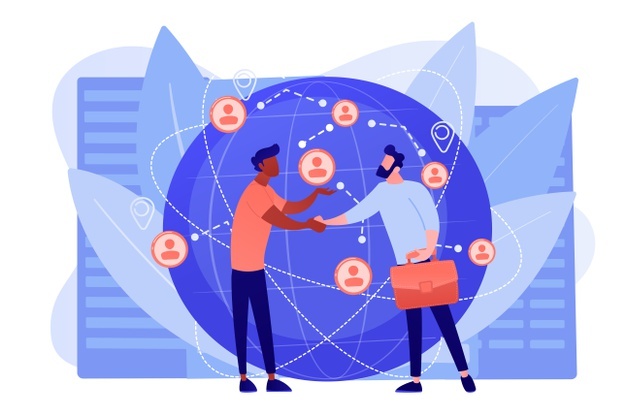 Making use of social media
The world of content marketing is no stranger to social media platforms and all the advantages they could provide with the right marketing strategies. But what seems to be the biggest content marketing trend of 2022 is short social media, videos, as can be seen in the sudden popularity of Instagram Reels and TikTok. Consider utilizing the short-lived trends that appear on these platforms, such as hashtag videos, lip-syncing videos, interesting challenges, and more. Even though these trends might change at a rapid pace, leveraging them while they still maintain their relevance has the potential to become one of the most powerful content strategies for businesses.
Leading with value and empathy
Although already on the rise, value-driven content is set to become the norm in 2022 and beyond. Consumers now expect companies to speak directly to them, with empathy and authenticity, especially compared to the period before the pandemic. This includes addressing important topics such as diversity, inclusivity, social responsibility, sustainability, etc. However, leading to empathy should extend to the more mundane, but still important communications as well, like passing on information regarding product shortages and shipping times. Aim to be honest and transparent in your content marketing strategy for higher success.
A focus on hybrid models
Throughout 2022, we might also notice an increased focus on the hybrid agency model. This represents a way of conducting business in which a company could delegate one part of their fulfillment work to a specific partner who understands the topic better and has the potential to provide higher-quality services in less time. The hybrid model has proved to be incredibly efficient, likely because it gives agencies enough time and space to focus on their core responsibilities while covering potential weak spots the companies might have.
Using AR and 3D imaging
Some trends depend entirely on the industry you operate in and the segment of the audience you are attempting to target. Augmented reality (AR) and 3D imaging are among those trends that will be determined by the specific type of content that's most appropriate for your channel. If you run a B2C company, for example, you might benefit from this new tendency the most. This is especially true when it comes to e-commerce. AR and 3D images are coming into their own in this sector, giving consumers more access and visibility in terms of products and how they will fit into their own spaces.
Creating content with AI tools
Artificial intelligence (AI) content tools might have both positive and negative effects on the content marketing world. On the one hand, content marketers will have the ability to generate larger volumes of content with much less effort, being quite a positive impact on the industry as a whole. But on the other hand, the digital world might end up being completely flooded with similar, AI-generated content. As a result, authentic content might be more challenging to find and consume online, while AI-generated alternatives could drive consumers away with their often simpler, repetitive nature that provides less true substance.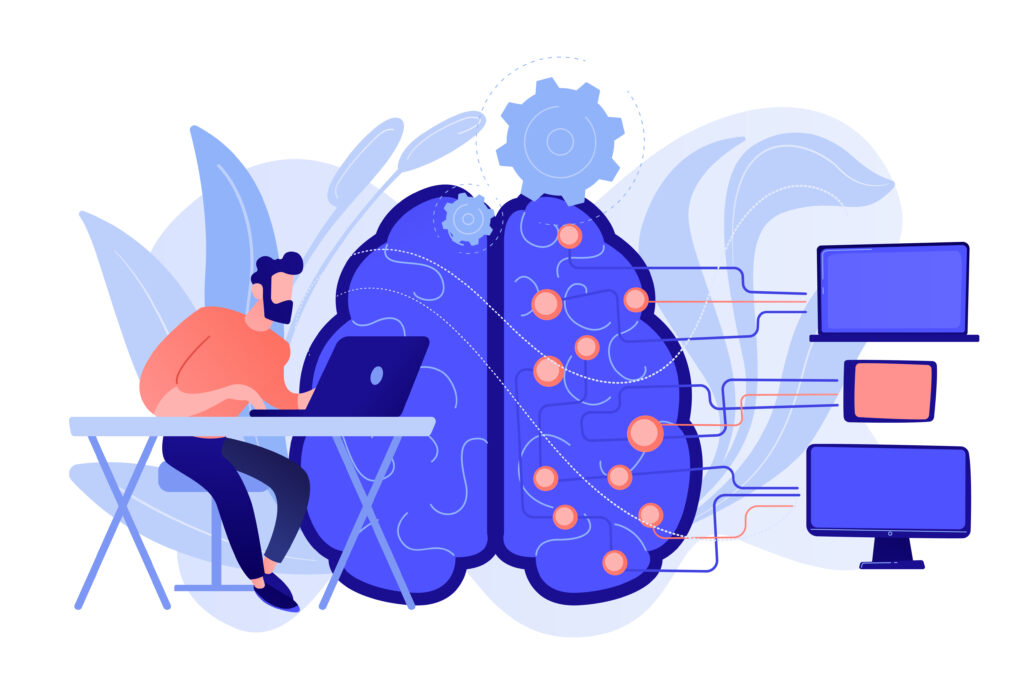 Advertising in the Metaverse
It's estimated that approximately 85 million people used virtual reality or augmented reality last year. As technological advancements have made VR and AR more interesting and enticing to consumers, consumption has been steadily growing in recent years, more than doubling since 2017. If content marketing in the Metaverse isn't part of your strategy already, it simply must be implemented in 2022. At the moment, knowing how to market in this space is crucial for appealing to a younger audience. But as this virtual world is set to become the new normal shortly, it might prove to be even more important for content marketing success beyond 2022.
Changing content priorities
Companies that leverage their content well do so by implementing content throughout the entire purchasing journey, from top-of-funnel operations to after checkout. In the B2B space, content is mostly used for generating leads and demand, raising brand awareness, building credibility, and generating sales. In the B2C area, however, content is utilized for educating audiences and building band loyalty above all else. In both cases, the most searchable and digestible forms of content were still blog posts, email newsletters, social media posts, videos, as well as events and webinars, as could be expected. Priorities change in terms of objectives, not types of content.
Spreading the word
After all, companies can generate the most incredible content, but that won't matter much unless it reaches their target audience. At the moment, business websites and branded social media pages are the favored methods of distribution. But options such as email lists and paid search and social media ads are rising in popularity as well. For all companies, LinkedIn is the number one choice of social media platforms, especially B2B businesses, but Facebook remains a great solution for organic distribution. Regardless of the company's preferred platforms, the main goal is to find the most widely-used and relevant spaces for their respective audiences.
What's currently working
Investing in elaborate content marketing strategies is great, but only if businesses have the necessary analytics to know exactly what's working at the moment and what isn't. Understanding the return on investment (ROI) seems to be among the biggest issues in content strategies at the moment. Only around half of the brands actually, track and can understand their metrics, while the other half don't know how their content performs at all. Google Analytics is often used to measure page views, but this aspect only leads to content that potentially brings traffic to websites. It doesn't track how content affects other important factors like conversions, sales, revenue, or even the buyer's journey.
The outlook for the future
There's no denying that 2022 is a monumental year for expanding the variety and quality of content. However, the legacy tools that are available at the moment may not be sophisticated enough to handle all the necessary details of content metrics. It's interesting to see the increase of creators and unique content, but a successful content marketing strategy shouldn't only be about creation. The most efficient tactics should also consider how the brand's content can improve the satisfaction of consumers and aid in the success of the business as well.