It is a known fact that e-commerce is on the rise these days. There is no question that online sales will reach $6.54 trillion by 2022. A simple analysis of the numbers indicates that even with the predicted increase in online sales, there is still room for plenty of online money-making opportunities.
It may be a good way to learn the ropes of eCommerce when you first start out with dropshipping or print-on-demand business, but getting started can be a challenge. You mustn't underestimate just how much work you'll have to put into creating your first eCommerce store when setting up your online business. This is something that's not as difficult as it may seem provided you make use of the right tools.
We will compare two of the most popular eCommerce platforms in this article, Shopify and WooCommerce, in order to aid you in determining which is more suitable for your first online business.
Shopify
It is an easy-to-use application that is specially designed for online retailers who are looking to sell goods online. It comes with a Point Of Sale App (POS) that can be used at physical stores to accept payment. The service provides merchants with the ability to create a multi-channel shopping experience in order to showcase their brand more effectively. It is possible to build a website using this subscription-based platform, and you can use the integrated shopping cart to sell, ship, and manage your products.
With the help of its suite of tools, you will be able to analyze every aspect of your online store with ease. Users can create their own custom online experience and maximize their marketing ROI with these tools. It also aids in reducing the overall cost of your business by automating aspects of customer relationship management, inventory management, transaction management, and much more.
WooCommerce
With 26% of all online stores running on WooCommerce, this platform is one of the most popular eCommerce platforms around the world. Due to its popularity, it is considered to be the leading eCommerce platform.
There was a WordPress plugin called Jigoshop which was originally designed to go along with WooCommerce but it was forked in 2011 by WooThemes, a WordPress company. In 2015, Automattic, WordPress' creator's company, acquired WooCommerce, the company created by its co-founder. Currently, WooCommerce is the most popular eCommerce plugin for WordPress users. It is an open-source piece of software just like WordPress.
In the same way, WordPress is free to download, the core WooCommerce plugin is also free to download. In order to get going, you only need a domain and hosting.
WooCommerce has thousands of free and commercial add-ons that can be applied to virtually any feature you can imagine, and it is one of the most affordable options (free) available.
Now that we have a better understanding of how platforms work, what should you consider when choosing one to use?
Ease of use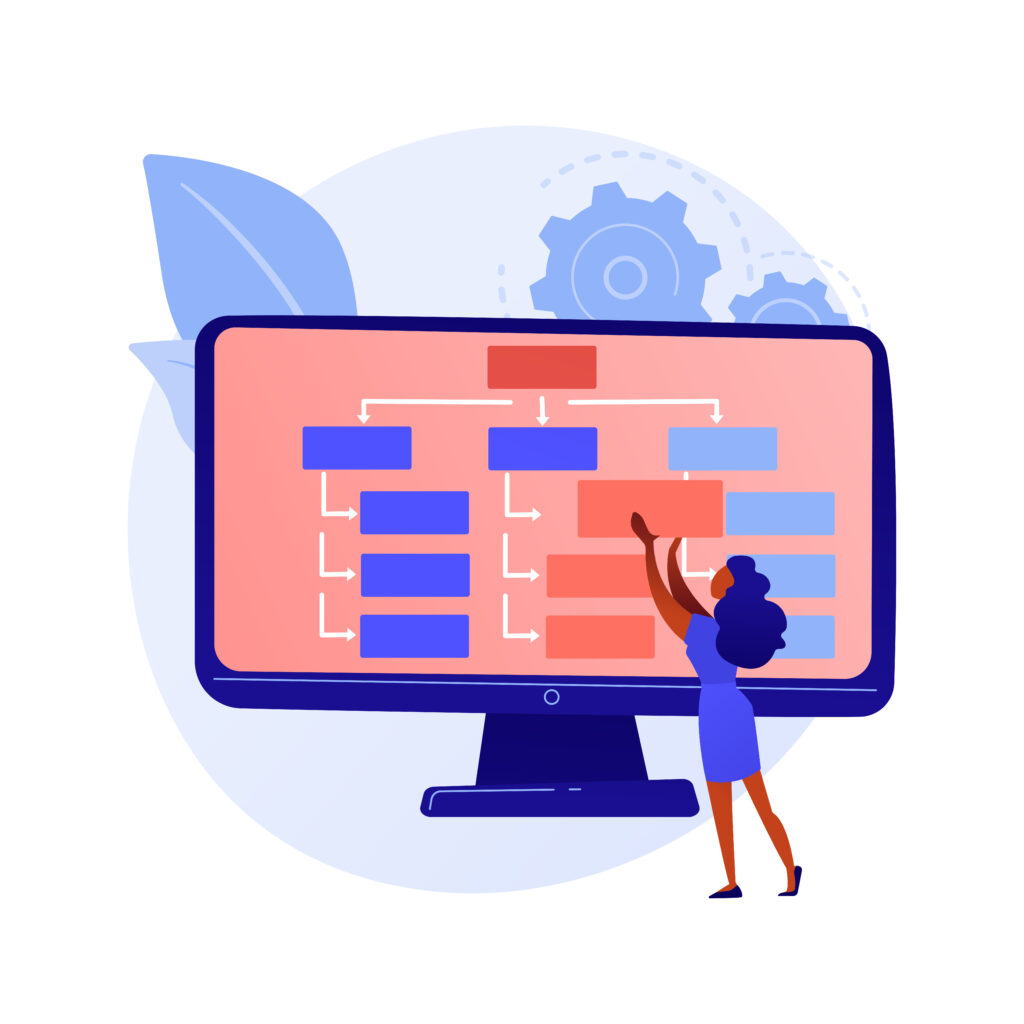 WooCommerce
One of the first things you'll need to handle when setting up your WooCommerce store is website hosting. Obviously, if you have never had a WordPress website hosted before, you are most likely to have some trouble.
You will be required to accept payments from your customers as soon as you have successfully established your online storefront. As a result, you will be required to learn a lot in this regard.
In addition to that, you will also be responsible for maintaining the security, updating, and backing up of your website. You will also need to have some level of technical expertise in order to accomplish all of those tasks.
Shopify
Thanks to Shopify's easy setup wizard, setting up your store takes only a few minutes. In just a few seconds, you will be ready to start your business. All you need to do is answer a few questions about it.
Your store will be easy to update once it has been set up. You can easily upload updated product information and images. The main menu and dashboard of your store will also give you access to all the settings related to your store.
There is a simple text editor in Shopify where you can write descriptions of your products. You will then find a section in which you will have the ability to upload images, make changes to your pricing, define shipping options, and more. Due to the fact that Shopify does not require a separate host for the platform in which it operates, it is quite user-friendly.
Winner:- Shopify
Third-party integration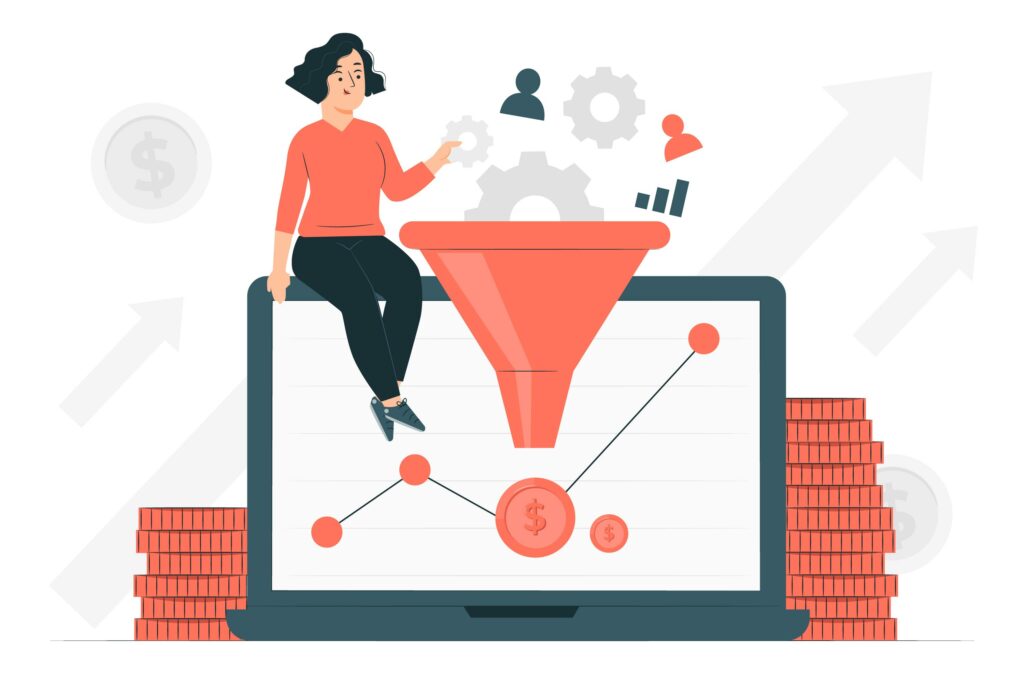 As you choose one eCommerce platform over the other, it's also important to take into consideration the extensions and plugins made available. The addition of an add-on to your online store can help you to expand the functionality. Therefore, maximize the success of your store.
WooCommerce
You have the option of integrating WooCommerce with other WordPress plugins and themes, making it fully customizable. Plugins can be added to the WooCommerce site via Plugins > Add New in the WordPress dashboard, then you can search for plugins in the same way as you would if you were adding Plugins to your WordPress site. Aside from that, WooCommerce provides its own Extensions Store for users to browse
There are plenty of premium WooCommerce add-ons that you can use to enhance your shop even more, especially if you're interested in integrating the functionality of third-party software into WooCommerce. It may take a little more time, and perhaps more money, to pull it off, but it's definitely worth it in the end.
Shopify
It goes without saying that you can do a bit more to extend the functionality of your Shopify store using the plugin counterparts, Shopify's Apps:
Several of these applications are available for free download. If you're on a budget, check out the ones marked with "Free plan available".
But, the free plans are usually limited in nature. As an example, your customers can only review 10 products if your free app allows them to do so. In reality, this free app isn't going to be very helpful to you. Unless you have a tiny selection of services and items to sell. In addition, you aren't expecting anything more than a small handful of recommendations.
These costs can be quite significant, as you can imagine. Many of the solutions available to improve the functionality and design of your Shopify store come at a hefty price. Consequently.
Winner:- WooCommerce
Search Engine Optimization
WooCommerce
WooCommerce's SEO prowess makes it one of the top players in the market. In short, it is because it is using WordPress, which is a very SEO-friendly platform. You can use many proven SEO tips that will help you reach the top organically.
WordPress is also the platform of choice for some of the world's most powerful SEO solutions. In particular, the Yoast SEO plugin is a very powerful tool.
By using Yoast SEO, you will be able to explain to Google what your store and products are all about in an accurate way. Due to its features, you will have the ability to add meta descriptions to your pages along with alternative texts for your product images. By doing so, you will be able to improve your website's visibility on search engines.
You can actually get an SEO plugin that's exclusive to WooCommerce from Yoast. Using this program, you will have access to every conceivable solution you will need to make your site run as well as it can on an SEO level.
Shopify
The SEO score of Shopify is also quite impressive. Additionally, there is a wide variety of apps that you can use to help your website perform well on search engines like Google and Bing.
Furthermore, Shopify offers detailed descriptions and titles for your products and pages as well as their corresponding categories. In addition to that, robot.txt and sitemap are automatically generated for you as well.
Winner:- WooCommerce
Security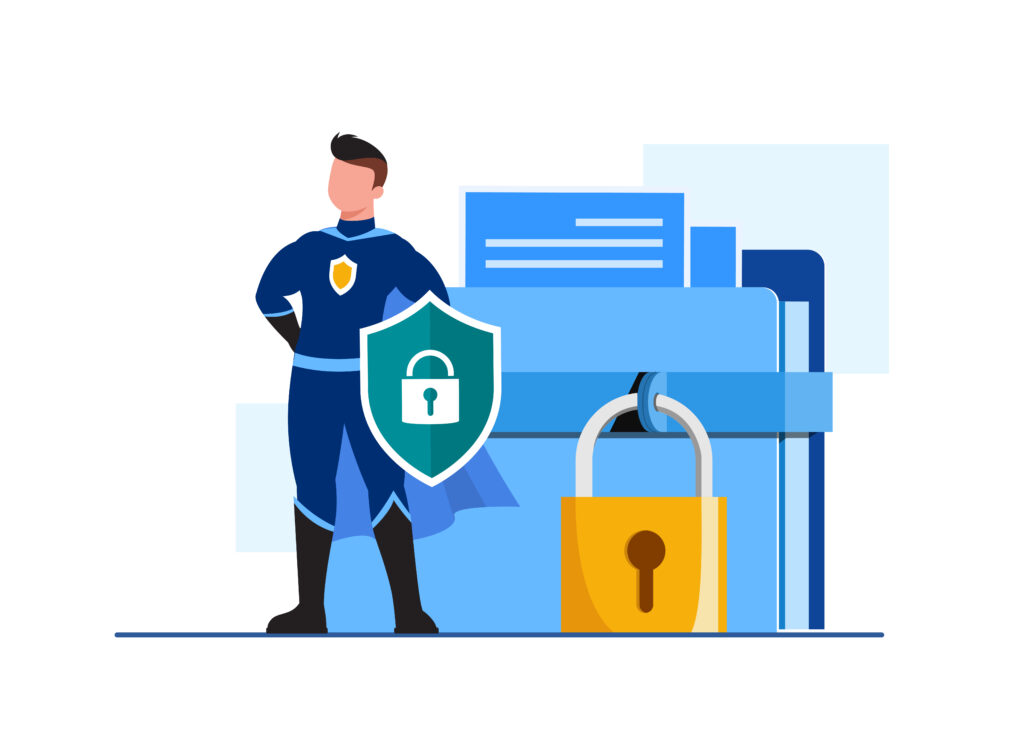 WooCommerce
The security of online payments is an important aspect of eCommerce. If you want your customers to feel comfortable with your online payment service, you must maintain security. There is one area where WooCommerce can be a bit challenging and requires a bit more work on the part of the user. As it is a plugin, it is your responsibility to make sure the appropriate security measures are in place with your WordPress hosting and WordPress platform itself.
Using one of the many WordPress Security Plugins, you can enhance the security of your site by purchasing your own Secure Sockets Layer (SSL) certificate. Having done so, you'll be able to accurately determine the level of security you're offering to your clients. You will also have to keep up with plugin updates and other tasks needed to ensure the proper functioning of your security system.
Shopify
In terms of security, Shopify comes with quite a few options right out of the box. For instance, the platform is already compliant with the Payment Card Industry Data Security Standard (PCI DSS). This means it meets security standards set by the payment card industry for credit and debit card processing.
In addition, each Shopify account comes with a pre-installed SSL certificate. The number of non-default features and options you can add to your store is limited if you want to maximize security.
Winner: Shopify
Scalable
WooCommerce
Customers who seek to scale their WooCommerce websites should choose a hosting company that will be able to scale with them as their businesses expand. Additionally, they will be increasing their storage space, bandwidth, and other resources necessary to keep the shop functioning properly.
Therefore, it is vital to conduct research on various providers and select the most suitable web hosting plan for your specific requirements. Nonetheless, if your WooCommerce business grows and requires more resources, you can easily move to a more accommodating plan at any point.
WordPress also ranks among the most scalable systems available, giving users complete control over the customization of their websites. They have complete control over the installation and removal of any tool that may improve or impede the performance of the site in question.
Shopify
As a shop's growth increases, sellers can upgrade their Shopify plans so they don't have to worry about hosting their own website. They are able to focus more on their business instead of worrying about technical issues on their website which may occur on a daily basis.
The downside, however, is that because Shopify is a closed platform, there are only a limited number of scalability options. On the other hand, WordPress users who are using WooCommerce have more choices when it comes to a wide range of hosting options to choose from. Making it easier for them to find a hosting solution that will fit their needs perfectly.
Winner: WooCommerce
Pricing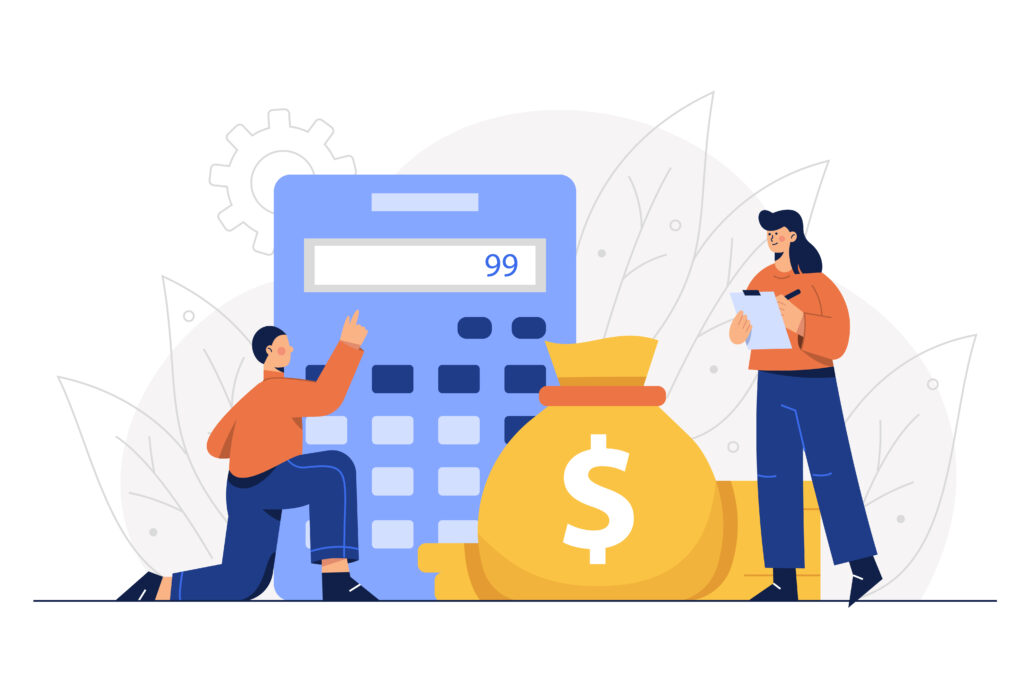 WooCommerce
The best thing about WooCommerce is that it is completely free to use. It's still worth noting there are some additional costs in addition to the fee for web hosting, the cost of a domain name, and the cost of an SSL certificate.
You will likely see an increase in your hosting costs as your store grows and more visitors come, but your domain name fees won't change.
You can also incur costs by purchasing paid extensions for a WooCommerce store. A lot of them, however, are one-time purchases. There are also typically a lot of free alternatives to choose from.
Many hosting companies are now offering WooCommerce hosting plans that are designed to eliminate the cost significantly from the initial setup. Luckily, there are several of these hosting companies out there which will give you these benefits.
Shopify
The Shopify pricing model consists of three regular plans. These are Basic Shopify ($29/month), Shopify ($79/month), and Advanced Shopify ($299/month).
Shopify Plus is also available, which caters to large-scale merchants. The price for the Plus plan begins at $2,000 per month.
As a part of Shopify's plans, customers receive a free domain name, free web hosting, and an SSL certificate by default. Also, these options are available with unlimited bandwidth, so website owners won't have to pay for their traffic based on what they use on their site.
The pricing plan you choose will decide what features you will have access to on the Shopify platform. If, for instance, you want to set more staff permissions, the lowest-tier plan allows you to create only two staff accounts, so you'll need to upgrade to a higher-tier plan only to do so.
As your store grows and you need more apps, the price of using Shopify will start to climb as your store grows and the number of apps increases. Moreover, most of the add-ons that come with this platform require a monthly subscription
Transaction
WooCommerce
The payment gateways that WordPress offers by default are PayPal and Stripe, two reliable payment processors. The majority of online stores that use WooCommerce should be able to handle either or both of these solutions right from day one. Therefore, the mode of getting things up and running doesn't even require a bank account. You are more than welcome to try another service, WooCommerce also supports most other popular payment options.
In terms of payment gateways, WooCommerce supports much lesser-known regional payment services. Since there is no barrier to entry, every payment company can build and support add-ons for WooCommerce. Payment gateways and banks charge only transaction fees. Regardless of how much you do, you will never be charged a percentage of the transaction fee by WooCommerce, but by the respective payment processor. There are differences between the fees charged by each of the various providers.
Shopify
In addition to more than 100 Payment Gateways, Shopify charges a transaction fee of 0.5-2 percent depending on the monthly plan you buy. The higher the plan, the lower the fee. A Shopify advanced plan for $299 a month reduces the transaction costs to 0.5 percent.
As an additional service, Shopify also offers a free and super straightforward payment processor called Shopify Payments. Shopify Payments eliminates the need for a third-party provider and merchant account. Then your sales and inventory will automatically be synced once you have enabled Shopify Payments.
You can also benefit greatly from some Shopify features if you're selling internationally. Among other things, Shopify will calculate taxes for you based on the country of the customer.
It is also possible to set the pricing by region with Shopify, in addition to international pricing. By this, I mean that specific prices can be chosen for each product, per country, or per region.
Winner: WooCommerce
Finally
You've probably figured out by now that both platforms are good for eCommerce. Many of the decisions you will make are based on your personal preferences and where you see yourself evolving in the future.
Furthermore, it is worthwhile to note that WooCommerce ranks highest for most website categories, with the exception of Lifestyle, where Shopify takes the top spot.
WooCommerce is the most suitable option for store owners that want to have more control, flexibility, and the ability to customize everything down to the last detail so they can create a unique customer experience.
Shopify might be good for you is if you are looking for an all-in-one platform where you can upload your products and have the confidence that there are professionals to assist you 24/7 with any issue you run into, then you might want to consider it.