We are living in a technological era where a shopping spree has become effortless for customers and retailers are managing to sell their products without having to be there in the store.
E-commerce has managed to evolve the retail business to such an extent that it has turned out to be a comfortable, cost-effective option for both retailers and customers. Retailers don't need to have a physical store to display and sell their products, saving money that would have otherwise been shelled out for rent and electricity. Customers, on the other hand, don't need to travel to stores to purchase the products they are looking for, thereby helping them save time and commuting costs.
While online shopping was already turning out to be the preferred option for consumers around the globe, the trend picked up and accelerated further during the pandemic. E-commerce has transformed the retail landscape by bringing the shopping experience to the consumers' fingertips via desktop, laptop, and mobile devices. E-commerce has completely changed the way consumers shop, as they only need to make a few clicks to make a purchase.
In our blog post, we will be illuminating some of the most impactful ways in which E-commerce has changed consumers' shopping habits and the retail landscape as a whole.
6 Ways E-commerce is Changing the Retail Landscape
Let's look at how E-commerce has transformed retail business and redefined the shopping experience and distribution industries.
Consumers Can Shop Anywhere, Anytime
Consumers no longer have to wait until stores are open to purchase an item of their choice. They can even place an order online in the middle of the night. They can shop from anywhere and don't need to commute to the store. The only basic requirement is a reasonably stable internet connection.
Mobile shopping has not just improved the consumer experience, it has also managed to take E-commerce to the next level since consumers can use mobile devices at any point during the sales cycle. The sheer accessibility of E-commerce allows customers to buy an item of their choice from any place, at any time, and on any device.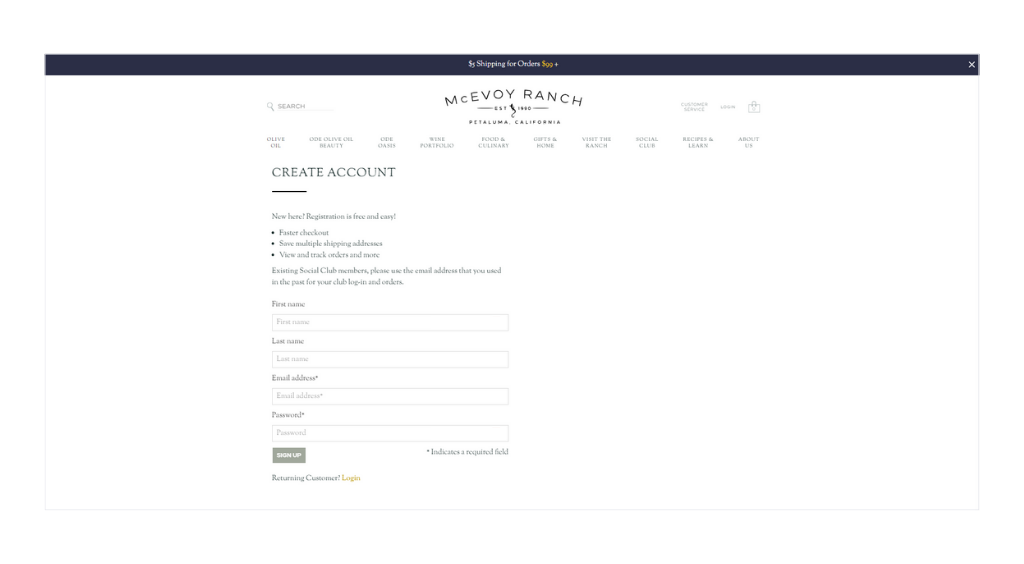 Customers Get a More Personalized Experience
As a retailer, you get the opportunity to collect consumers' basic details when it comes to online shopping. When consumers sign up, you can ask them to fill out a basic form. Based on those details, you can personalize their shopping experiences. For example, you can send them an email on their birthday with birthday wishes and offer them discounts or other special offers. Who doesn't love discounts and offers? Offering discounts and offers on special occasions like birthdays can bring your customers closer to your brand.
You can keep track of the items that your customers have purchased in the past. Based on this information, you can inform them when you have some offers on those products or if you have started selling an upgraded version or the latest model of those products.
You can also monitor their carts to find out which products have been added there. They may have added a few products to the cart, and shown interest in purchasing them, but haven't yet proceeded with the checkout. You can retarget these customers, as the chances of them purchasing the products added to the cart are higher, since they have already shown interest in purchasing them but didn't complete the transaction due to certain unknown reasons.
The above-mentioned steps will not just ensure that your customers develop a strong connection with your brand, but they will also turn them into loyal customers, which may not be easier to achieve through offline shopping. Unlike physical stores, online shopping provides many options to retailers to turn their customers into brand advocates.
Retailers Can Sell Their Products to a Wider Audience
Only local customers will have access to your products if you do not have an online store. It is unreasonable to expect consumers to cross borders to visit your physical store to purchase the products you sell. Remember, your target audience is not just restricted to your town, in fact, there could be a large section of audience from a different city, country, or even continent who are looking to purchase your products. So, having an online store is a no-brainer.
E-commerce gives consumers more access to products from around the world. Many shoppers are willing to purchase various products from outside their home country, and E-commerce gives the opportunity to brands to sell their products outside their domestic markets.
E-commerce can help retailers expand their brand's reach, thereby creating a positive impact on their bottom lines. As a retailer, you need to embrace the online marketplace to survive and thrive in today's competitive landscape. If you refuse to embrace or are too slow to embrace the online marketplace, you may have to face some tough challenges.
Technological advancements have helped retailers gain access to the global waters. The wide network and massive customer base of E-commerce platforms are a boon for sellers as they allow them to reach a wider audience and also sellers from different parts of the world to interact and collaborate.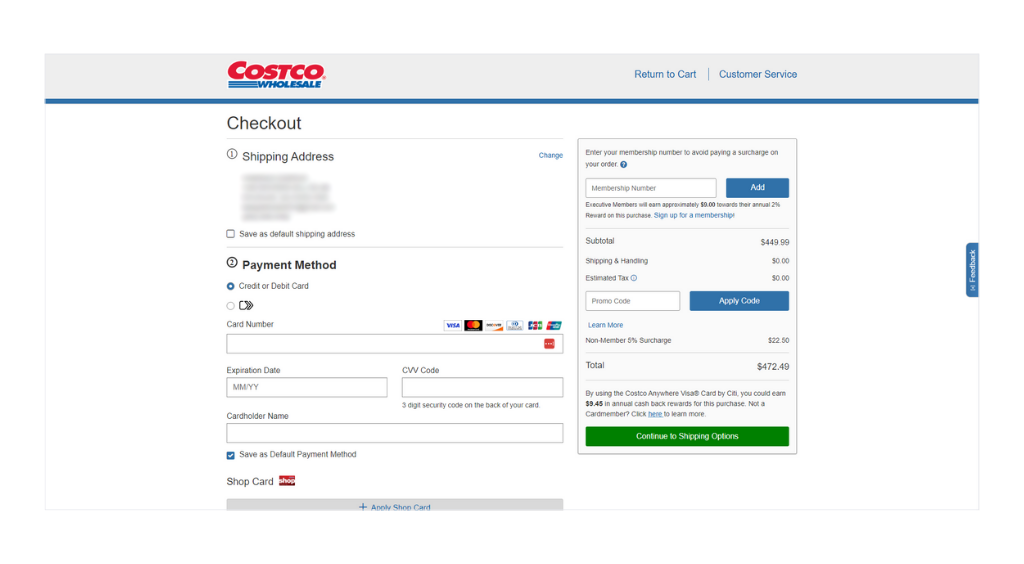 Customers Get More Flexible Purchasing Options
When it comes to physical stores, customers may not be able to carry certain expensive items like electronics or furniture sets themselves all the way to their homes. In such cases, they rely on the store workers to deliver the product to their homes. However, customers are expected to make the entire payment before leaving the store. This can make them anxious, especially if the store owner tells them that it may take one or two days to get the product delivered. A cash-on-delivery option, especially common in some overseas countries like India, that online stores provide helps anxious customers relax and relieve their stress.
Different customers have different payment preferences. Online stores provide various options for making the payment. Along with cash-on-delivery, you have the option to make payments by entering your credit card or debit card details, through net banking, or through UPI (Google Pay, PayPal, Paytm, and more).
Customers have multiple options to pay for the ordered product and also for when to pay for it. Online stores also help customers save time as they can complete the entire transaction process within a few minutes by just sitting on their couch, unlike physical stores where they may have to stand in long queues, waiting for their turn at the billing counter.
Retailers Can Sell a Variety of Items
If you are running a physical store, you may only be able to sell specific items. Even if there is no specific law or rule that restricts you from selling different items from your store, you may still bind yourself to selling only specific items. Why? Because it can be quite awkward. Imagine you have been running a dress store for many years and then one fine day you decide to allot some space in your store for groceries so that you can start selling them.
You need to think from a customer's perspective. Would you want to purchase groceries from a store that predominantly sells clothes? Customers will only assume that you have started selling groceries because your garment business is not doing well. This will create a negative impression of your store and brand.
An online store allows retailers to try things that are unconventional or off the track since online retail stores aren't a part of the old traditional way of doing things. In fact, when it comes to online retail stores, customers are comfortable if they have access to almost everything in one place, whether it's clothes, groceries, electronics, appliances, and more. Walmart and Amazon are some examples.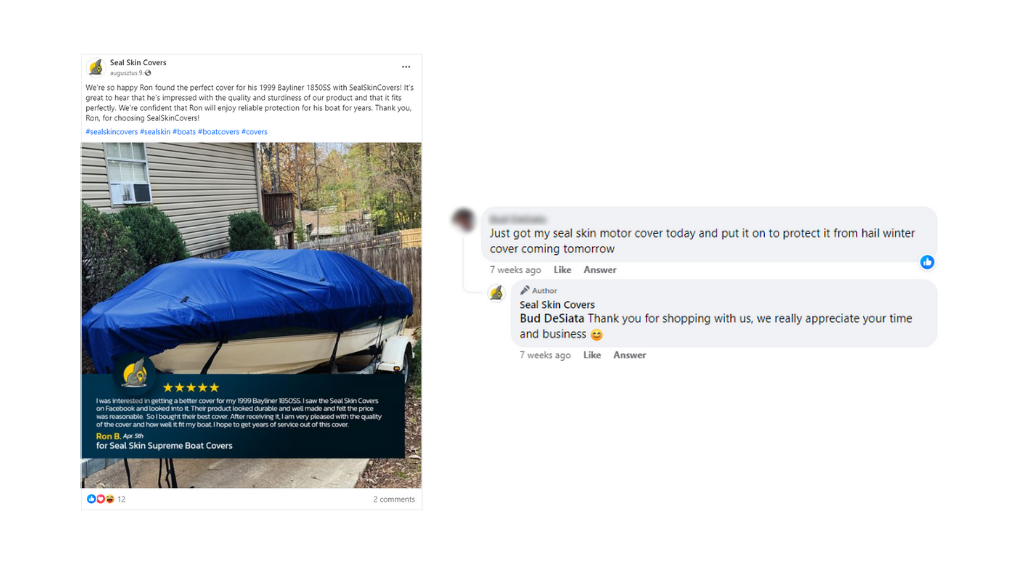 Empowering Customer Choices Spurs Retailer Improvements
In a physical store, customers rely on salespeople to make a purchase decision. And quite obviously, salespeople would never say anything negative about the products they are trying to sell. Why would they when they are often getting a commission for every sale they make? Even customers know that salespeople aren't a reliable source of information, so they hesitate to buy the product.
You may be able to get feedback from your friends, relatives, or colleagues who have purchased the product you are looking to buy from a physical store; however, this is not good enough. It is important to get feedback from as many people as possible to get a clear idea.
When it comes to online stores, shoppers can read the online reviews of other customers who have purchased the same product. This allows shoppers to analyze the products well before purchasing them. Shoppers can read the reviews thoroughly to know the pros and cons of a product before they purchase it. Customer reviews have been influencing and impacting buying decisions.
As a retailer, you shouldn't be worried about customer reviews, in fact, you should embrace them. Customer reviews do not just help shoppers, but they can be a powerful weapon for retailers too, as they get the opportunity to identify the flaws in their product. Different voices and opinions help them understand what's wrong with their product and they can take the required action to fix it.
When retailers give the opportunity to customers to share their thoughts about the product, it helps them build a relationship of trust with them. Positive reviews can increase the conversion rate significantly. Negative reviews can help retailers identify the loopholes and fix them quickly. Either way, reviews are crucial for both customers and retailers.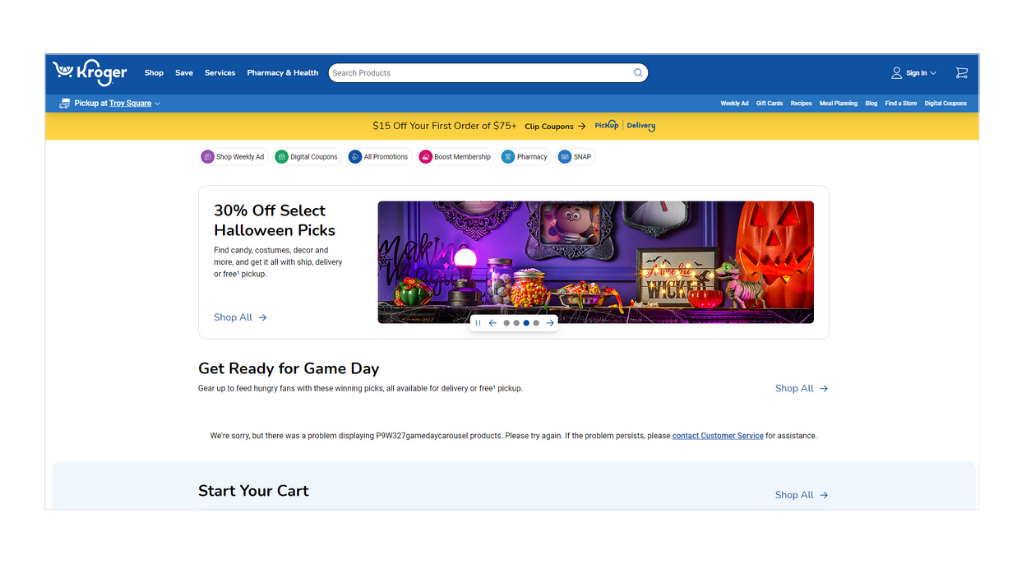 Consumers Optimize Shopping with Online and Offline Channels
The rise of online shopping has blurred the line between online and offline shopping – consumers' distinction between an online experience and physical stores has blurred in recent years.
Scenario #1
While window shopping in a mall or a marketplace, you may come across an interesting product (for instance, a dinner set or some tea cups and saucers). You have a look at it and get its details from the store owner. You are convinced that you want to purchase the product, as it could be useful to you in some way. However, you are concerned about the price. What do most of us do in this situation? Like everyone else, you take out your smartphone and try to find out if the product is available at a cheaper price online. If it is, then you go ahead and place the order online.
Scenario #2
Let's look at another scenario. You have been looking to purchase a specific item of clothing, like shoes or dresses, for many days. However, you do not know which store to visit to purchase the product. Having examined all the online details related to the product, you're hesitant to purchase it without seeing it in person to inspect its quality (size, fit, durability, etc.). Discovering that the retailer has a physical store in your city, you decide to visit. Once there, you thoroughly inspect the product and choose to buy it.
Looking at the two scenarios mentioned above, we can confidently say that online shopping and in-store complement one another. They are no longer being viewed by customers as distinct channels (at least for some products). In fact, customers consider each of them as an extension of their shopping experience.
So, it's certainly not a bad idea for a retailer to still have a physical store; however, you need to create a seamless experience between online and offline shopping. This will ensure that your consumers get the choice of where, when, and how they shop.
Final Thoughts
E-commerce is the preferred shopping method for many consumers. It has completely altered the expectations of consumers and changed the way they shop. Many retailers tend to stick to the traditional approach. If you are one of them, you should get out of your comfort zone and embrace E-commerce.
Remember, customer shopping habits will keep evolving with time and technology. As a retailer, you should master the art of adapting to maintain relevance in order to survive and thrive.
——————–
Author bio
Andy Beohar is the Managing Partner of SevenAtoms, a Google and HubSpot-certified agency in San Francisco. Andy develops and manages ROI-positive inbound and paid marketing campaigns for B2B & Tech companies. Connect with Andy on LinkedIn or Twitter.