A business startup requires effort to push its productivity higher, which is possible by following an effective growth strategy. Marketers must follow various techniques by analyzing the competition, audience, and scope of their services in the targeted industry.
The growth process for an effective marketing strategy should involve content marketing, social media marketing, and marketing via blog posts crafted to target a specific audience. Focusing on these elements would help you remain productive compared to your competitors in the targeted industry.
However, the elements mentioned above are just a cherry on top. There are various areas that you have to focus on to improvise your marketing approach. In this article, we will discuss some growth hack marketing strategies to increase the productivity of your business.
What is meant by Growth Hacking?
Before we discuss the growth tips and techniques, let us discuss the term growth hacking first. Growth hacking is not anything illegal or any unethical type of action. It's an effective marketing concept that the leading brands follow to grow massively in a short time.
The tactics are result-driven and help to increase the productivity of your organization's process. Business startups can follow these growth hacks to do cost-efficient marketing by following non-traditional solutions.
19 Effective Growth Hack Marketing Strategies for Better Productivity
Now we will share the growth hacks for a productive marketing strategy that would help you to boost your business startup in a short period. These growth tips would target a specific marketing area that would eventually achieve cost-efficient outcomes.
#1 Referral Marketing
The efficient direct way to make your marketing strategy more productive is through your existing customers. You can raise a promo code option for every referral of an existing customer given by a new customer. This way, you can encourage your existing customers to become marketing ambassadors.
Referral marketing is also effective because you only have to find the targeted audience once. So, when you have turned the audience into your customers, they will reach out the people with similar interests and introduce your organization. Eventually, you will gain more new customers, and your existing customers will get a financial advantage in the form of discounts.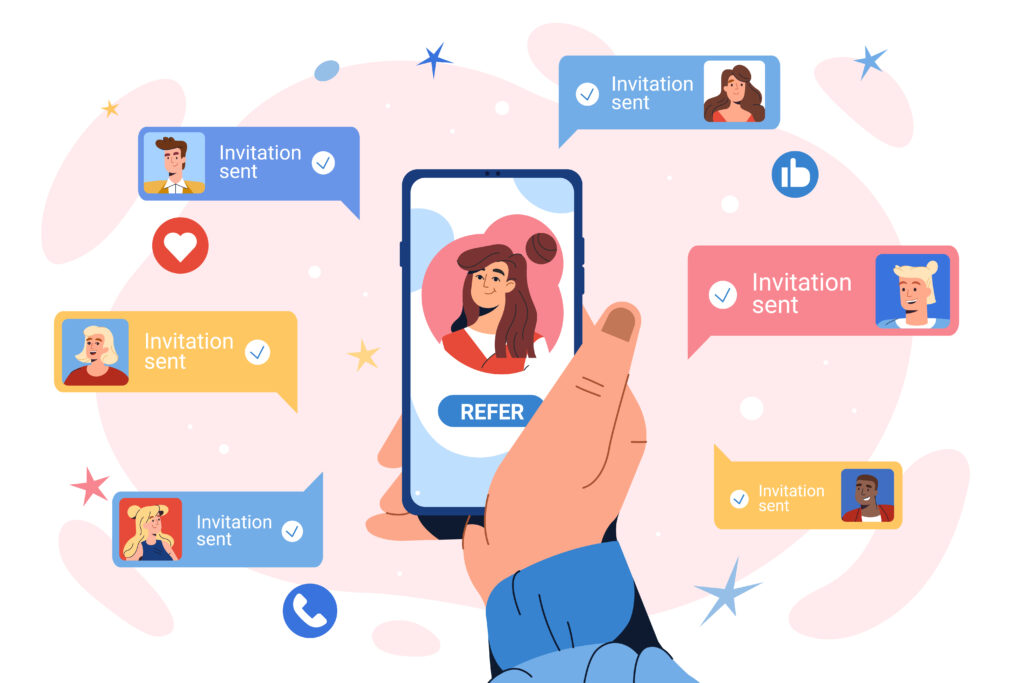 #2 Partnering Businesses
Another productive way of promoting your online business is with the help of a business partnership. You can collaborate with your co-brand to introduce something new in the market to grab the audience's attention. Joining hands with another brand can lead you to discover innovative ideas.
Moreover, co-marketing is more effective in grabbing the audience's attention. The business partnership can earn mutual benefits for both organizations as the customers/targeted audience is distributed. 
However, partnering with organizations in the same industry is productive. For example, a beverage brand can collaborate with a snack brand to bring productive bundles.
#3 Promotional Events
Running an online business may limit your physical reach with competitors and leading brands in the industry. Therefore, businesses can attend promotional events to engage with other marketers. Promotional events can allow you to introduce your brand to other marketers in person. It's more effective and responsive than the formal email approach.
There are many ways to host and attend promotional events, including seminars, trade shows, or business fairs. While at the events, you can collect or exchange contact information with other businesses. Or you can exchange information about your targeted communities for better customer reach.
#4 Loyalty Programs
A loyalty program is an effective way of establishing a dependable customer base. The loyalty awards can be given to regular customers for being interactive and loyal to your brand. Once the users have signed up for the free program, they can avail of discounts on reaching the defined number of purchases.
The rewards can be cash back, discounts, or shopping vouchers to buy other items. Another effective way is to offer paid membership that leads to continuous discounts and free shipping for the club members. Such incentives can encourage customers to avail of more exclusive rewards, ultimately benefiting your business.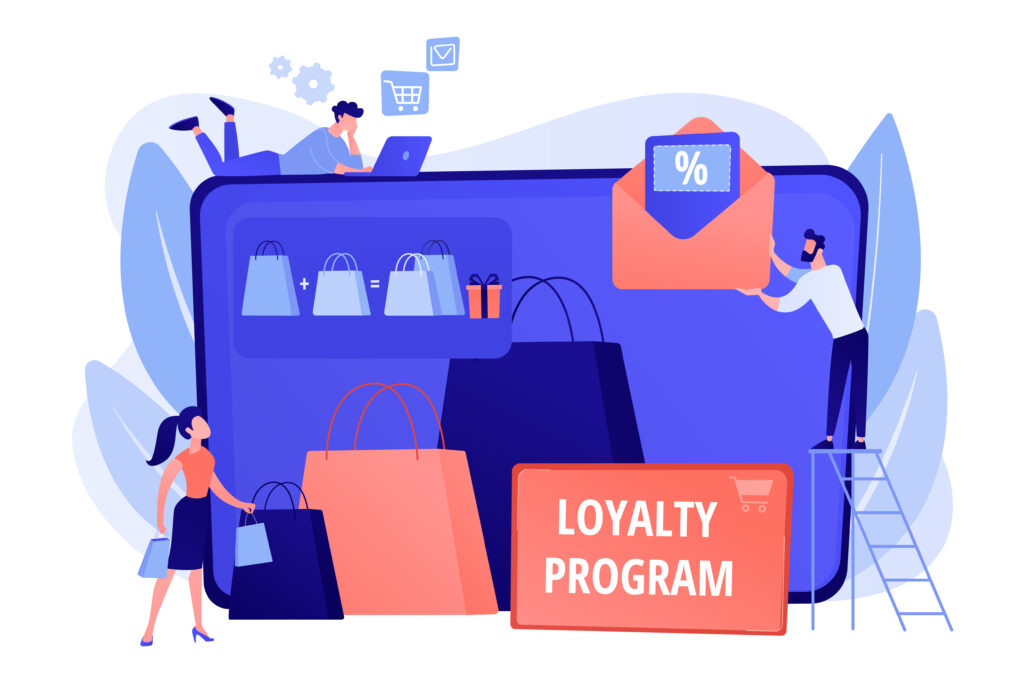 #5 Blog Post Review
Product or brand reviews are becoming increasingly popular to promote a business. Organizations approach channels like social media or influencers to collect reviews about their product. They can ask the bloggers to write a review about their products by using their brand's offerings.
Blogpost reviews effectively introduce your products and services to new customers. The new audience can read and learn about your brand to expand their knowledge about your business. Blogpost reviews would eventually increase traffic on your online business platforms.
#6 Create Better User Experience
Your business website is a major source of making the first impression on your audience. Nowadays, the digital market has become so common that it has overtaken traditional marketing methods like ads and billboard promotions. Therefore, businesses should focus on creating a better user experience for their customers.
For example, the sign-up or registration process should take only two to three steps. The same concept should be followed with the products purchased or returned. The users should have an enjoyable yet seamless experience while integrating with your online business. Such elements enhance user engagement and interaction with the contents of your website.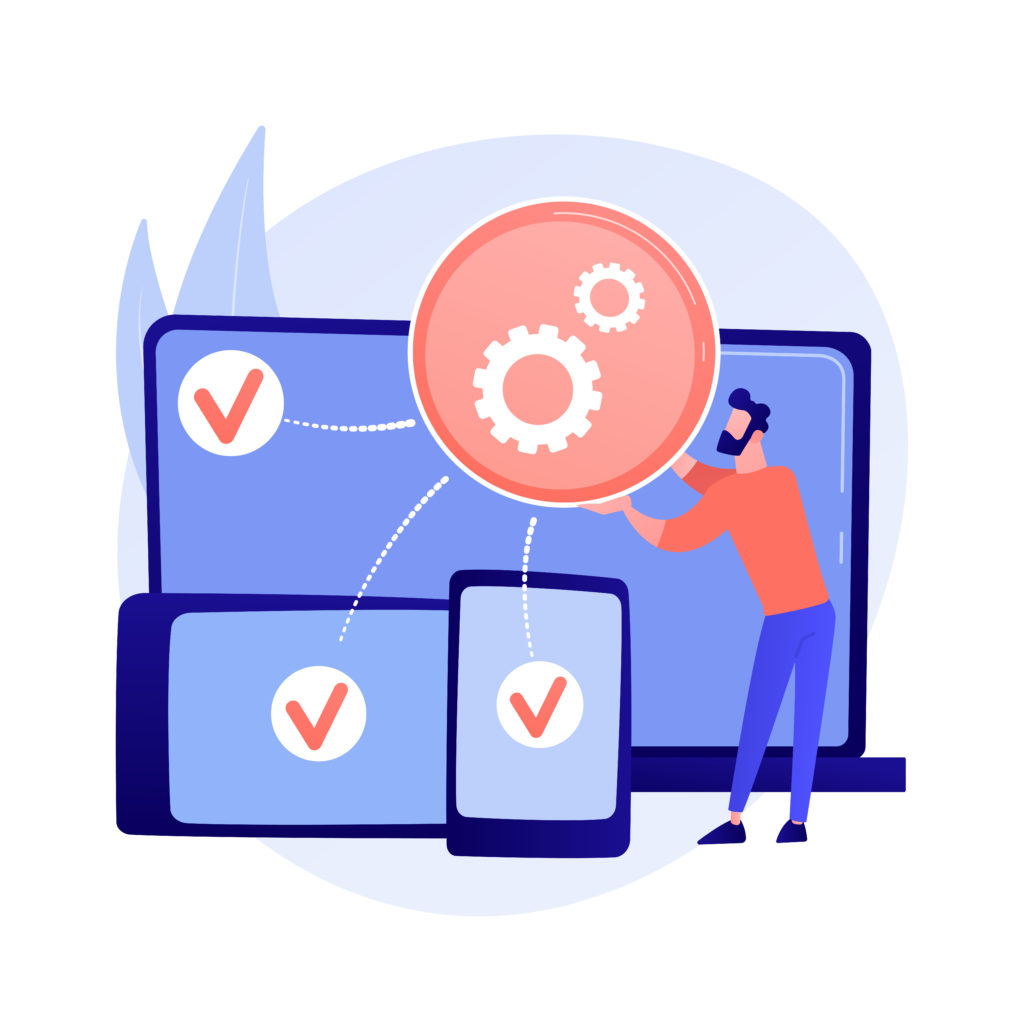 #7 Give Limited Time Offers
If you want to grow your startup business, you may have to offer something that others are not. An old strategy for offering limited-time discounts or offers is common in marketing strategies for various domains and niches. 
Limited-time offers to encourage customers to act fast to avail of special deals on occasional events. Businesses can follow various tactics to promote limited-time offers by following holidays. An interactive practice is to feature a timer clock on your website that states how long the offer would last. You can promote these offers on a weekly or monthly basis as well.
#8 Post Unique Content
Content marketing makes a huge difference in the growth of a business startup. Search engines are more driven by the type of content you post, which gives you the leads in search engine page results based on various factors. One of those major factors is the uniqueness of your content. Unique content leaves a positive impression on your audience and is loved by search engine algorithms. 
But featuring plagiarized content can bring negative results as your online business may get penalized by the search engine. Therefore, it is recommended to check plagiarism of your content before publishing it online. Websites featuring unique content rank better, and if the content is well explained, it can lead to the top of the first page as the featured snippet answers.
#9 Write Guest Posts
Guest posting is an effective way of gaining organic traffic for your online business platform. It is more like a collaborative market where you have to reach high domain authority websites to promote your content. However, it is crucial to understand that you have to consider the relevance of a website before writing a guest post for it.
For guest posting, you can reach an influencer or a famous blogging website that gathers a lot of traffic and secures a higher ranking in SERPs. For writing a guest post, you can hire an expert writer or take assistance from a paraphraser to create unique and readable content.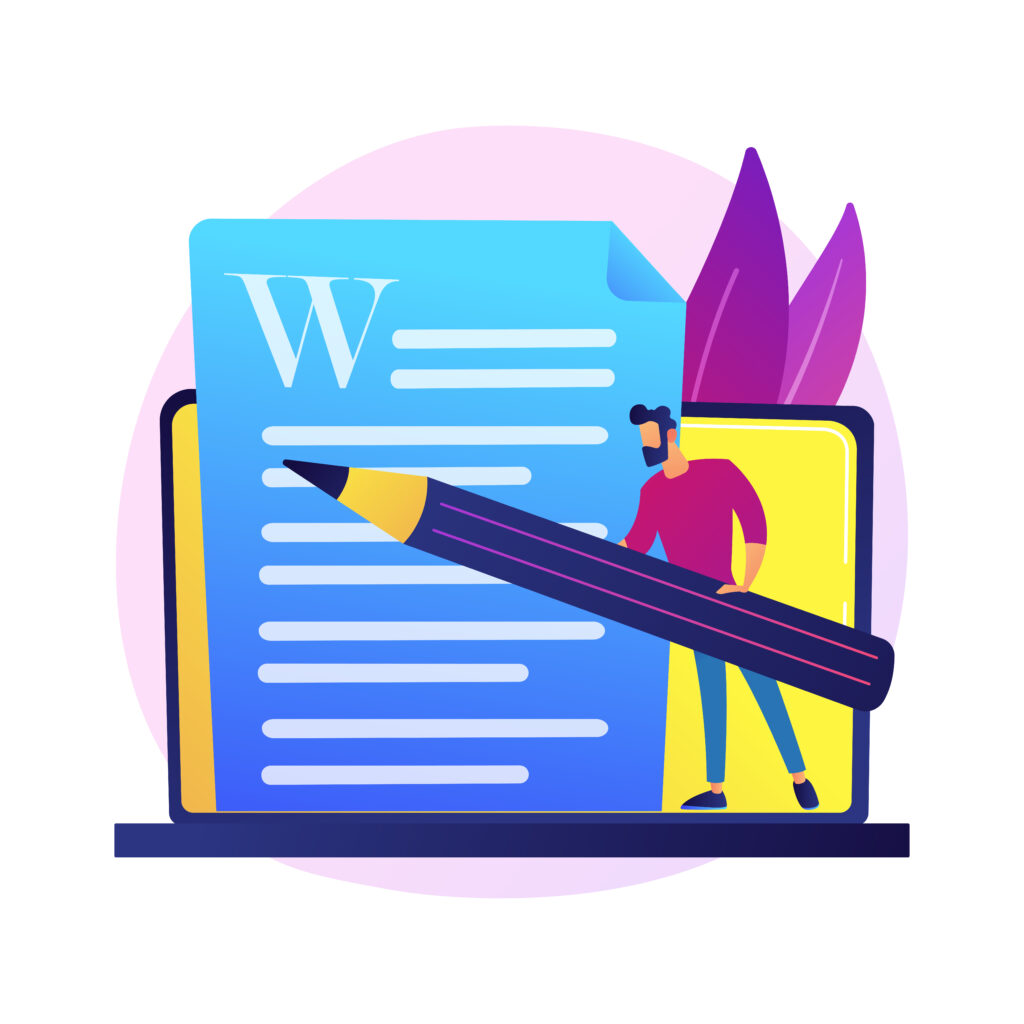 #10 Freeware Services
If you're running a business that provides SaaS or any other online service like grammar checking or writing service, it's wise to offer free access to a certain level. Free access to online tools gives your audience a chance to interact with your business. So, if they are satisfied with the freeware access, they may progress to avail of the paid versions of your tools.
Free tools allow your audience to interact with your website by subscribing to various offers and services. You can add pop-ups for subscription letters, allowing the audience to stay updated with your tools and services.
#11 Email Marketing
Email marketing is another effective yet steady method to grow your customer base. You can send promotional content and offers via email. You can target your existing customers or reach out to the relevant audience to promote your online business.
The content of your email should be unique and readable. It should relate to the user's persona so they can understand what you are trying to offer in a concise way. Also, keep the subject line relevant yet eye-catching, so the user opens the email. Don't go for lengthy paragraphs in your email. Your offers should be concise and straightforward.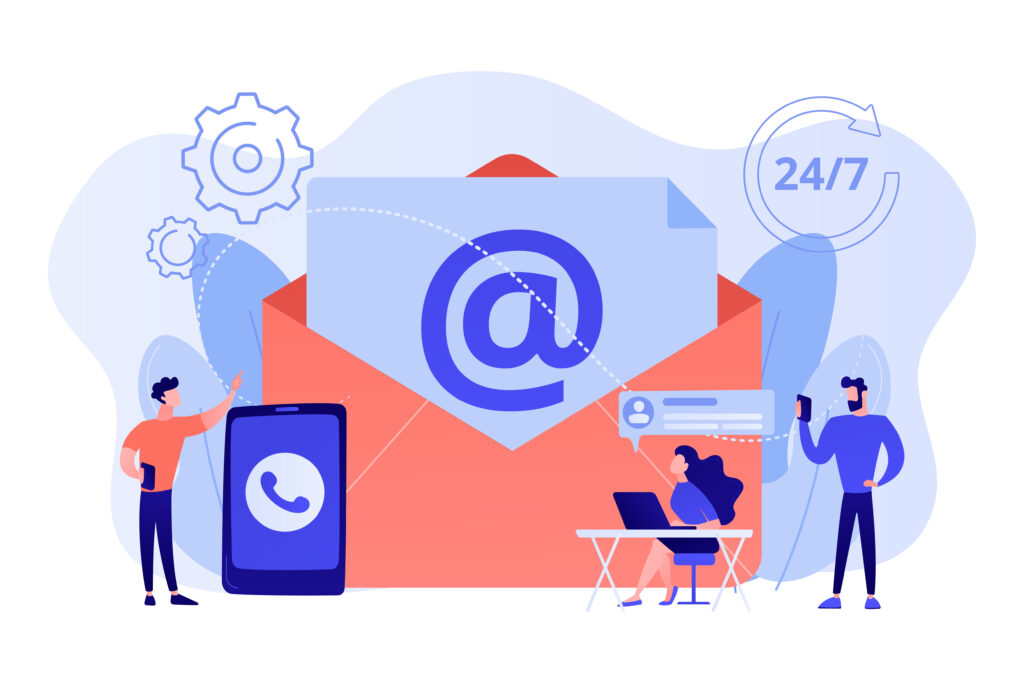 #12 Add Trending Keywords
Trending topics can help you to grow the business drastically. Your business should relate to something being searched by the audience online so the relevant audience can find the products or services offered by your business. You can create the right title for your guest posts using the relevant keywords in your topic.
The best practice for such growth is featuring the right keywords to optimize your website. You can use tools like Google Keyword Planner to find the terms with high search volume. Such tools can help you to optimize your website to rank higher in search engines. So trending keywords would help you stay ahead in the competitive rankings game.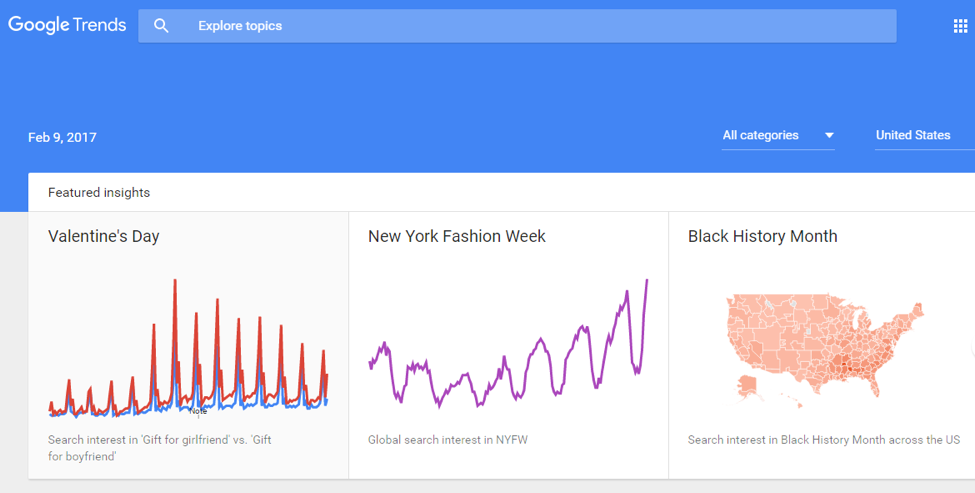 #13 Social Media Marketing
Social media marketing is becoming highly popular among businesses these days. More audience is drawing towards social media, making it a hotspot for people looking for products and services. Therefore, finding the right audience becomes much easier through social media platforms.
Nowadays, various social media platforms like Facebook have introduced their marketplaces. It is free and effective for businesses and customers. 
Above all, the biggest advantage of social media is seamless communication. You can connect directly with the customers and ask questions about their preferences. At the same time, the customers can communicate with the businesses to learn about their products and services.
#14 Perform Competitor Analysis
Growing your businesses may require you to keep your head in the competition. If you are not able to find leads to grow your online presence, then you can perform competitor analysis to find some clues. Performing competitor analysis would help you understand your rival businesses' structure and strategies. 
The idea is not to replicate their strategy but to develop your own by understanding their target areas. For example, you can perform competitor analysis to learn about the type of audience those land on their pages. Furthermore, you can find a way to build your online presence. You can indicate the areas they are lacking to present an improved model through your platform.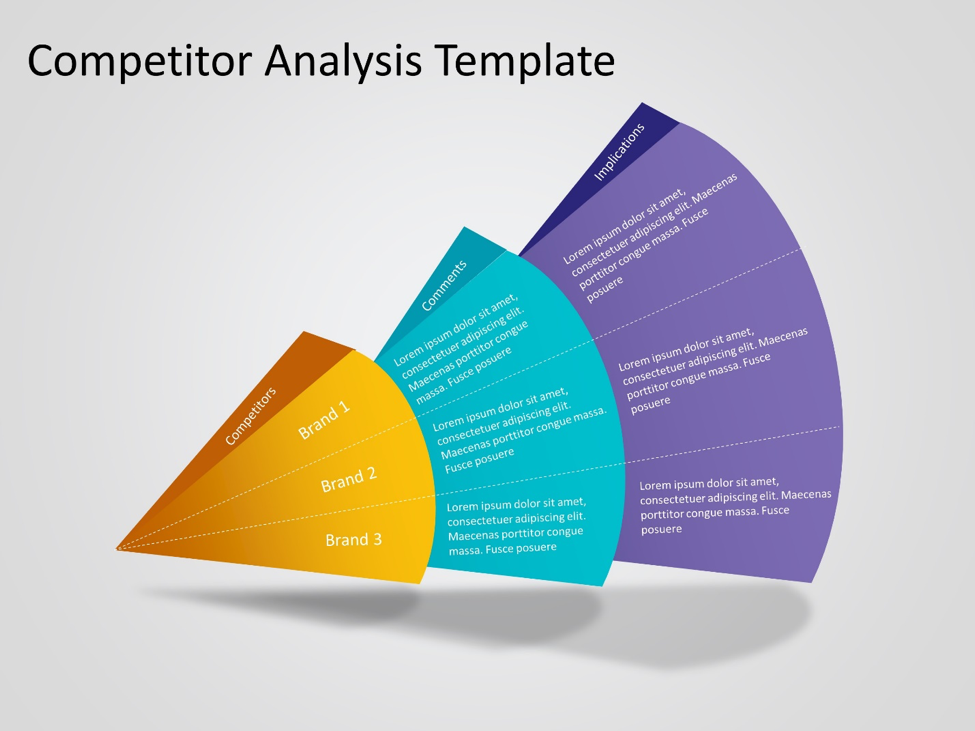 #15 Content Updating
Updating your content is necessary to keep your website alive in the online space. Search engine crawlers are constantly looking for fresh content and tend to rank sites that offer unique content with better optimization. 
Now, if you have previously uploaded some quality content, you can always edit it by adding some new piece of information to it. It's a much easier and quicker way of getting recognized by search engines. You can also use content from your old blog posts for newsletters and e-book formats.
However, you should still maintain the uniqueness element in your updated content. Even if you have successfully uploaded the content once doesn't mean that the search engine won't scan its updated version for plagiarism.
#16 Present Factual Information
Presentation makes all the difference in making sales. It's much easier to sell something when you have organized the data in factual information, such as feature tables. Customers often look for specifications that are not convenient to elaborate on in the form of paragraphs.
For example, if your online business is about selling gaming laptops, you should write the product's specifications in a table instead of paragraphs. It is only wise to describe your products in paragraphs and sentences concisely. In this way, customers can easily learn about your product.
Factual information can also include prevention or care details. You can also mention the information in the form of numbered list or bullet points so it can become easy to read for the audience.
#17 Add Graphical Content
Graphics are the eye-catching element of your marketing process. First, you have to focus on creating a brand logo that is unique yet expressive for your business. You can also use your brand's name as your business's marketing logo of your business but it has to be graphically interactive to get your customers' attention.
The second element is the theme of your business. Every organization uses a specific color pallet in every type of graphical content, whether on billboards or online. Next, feature this color pallet into images and graphical content to upload on your business website, social media, and physical media marketing.
#18 Scheduled Posting
You may have a lot of content to post for marketing, but it's not wise to post all of it simultaneously. Content marketing should strictly follow this concept, where you have to focus on emails, guest posts, blog posts, and reviews.
Therefore, make a schedule for content posting online so you can manage to deliver unique and readable material related to your business more frequently. Schedule posting can help you manage things easily and be more creative with your online marketing approach.
The best practice is to make an editorial calendar to keep track of posting and updating your content. This schedule may include when and where you can upload the content to get the best reach on your targeted audience.
#19 Collect Reviews from Audience
Listening to your audience is the last thing that kicks off product marketing. Marketing indeed leads to promoting your brand or business to various individuals. But what happens once they interact with your business? 
Some customers may leave good reviews while others may have suggestions and complaints. Therefore, for productive marketing, you must listen to what your customer says.
As there is a famous saying that the customer is always right!

Businesses can use customer reviews to understand the user persona of the audience. 
Marketers can identify the areas which affect the customer's experience the most. For example, if you have too many ads on your business website, the customer may mention them in the reviews. Therefore, an action to make the user experience better would be wise.
Conclusion
Growth marketing strategies can help to make your startup from nothing to something. By keeping the essential aspects and rules of marketing in mind, you can make huge differences in gathering more audiences for your platform.
A lot of marketers stick to traditional marketing methods. But with the updating of technology, rising competition in the industry, and constantly changing requirements of customers, it's not wise to stick with the same old marketing methods.
This article featured some of the most effective hacks that can help you grow a business from a basic level. We discussed 19 different marketing hacks that relate to physical and online marketing areas. 
These marketing hacks apply to any industry, and there is no application restriction. We hope this article helped you to understand and apply the key areas for improving your marketing strategy by following the best practices.