Online marketing has changed. Gone are the days where you have to submit your website to multiple websites to get backlinks. The problem with the old way of marketing is the lack of human element in the process of promotion. This is different from referral marketing that runs based on the recommendations of people. The best part is that it is done within the customer's inner circle, so the promotions are usually more effective. 
Another reason why referral marketing is so effective is the reward. The main reason why customers and website visitors are willing to promote a website to their family and friends is the reward. Rewards can range from cash, discount codes, free products, free trials, and access and others. You can view referral marketing as incentivized marketing for the referrers, usually have rewards as their primary motivation for taking action. 
Referral Marketing Statistics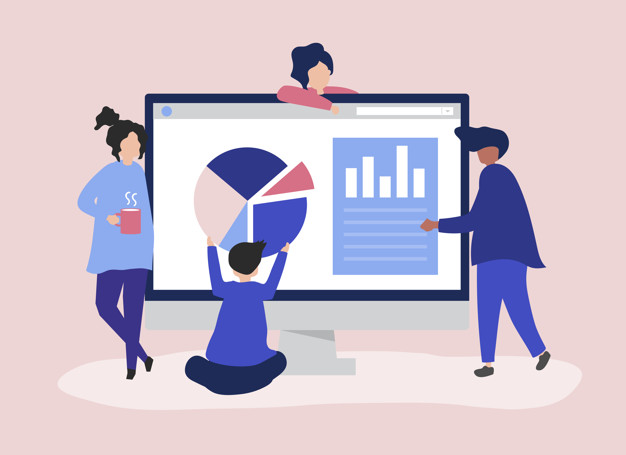 If you want to know the effectiveness of referral marketing, you have to look at the statistics. This will show you how well referral marketing can generate leads and sales for your business. 
According to Neilsen, 70% of people are far more likely to buy a product if their family and friends promote it.
This may be because more than 80% of people trust recommendations from the people who are closest to them. Also, it seems that people listen to what other people have to say about products. Even in B2B, they can generate more sales through word-of-mouth marketing.
The reason behind the effectiveness of referral marketing has something to do with authenticity. The online audience is so used to offers that paid advertising has lost its effectiveness. They are now more willing to listen to people who have something to say about the product or service. Referral marketing encourages this behavior. A company can quickly get reviews for its products and services when they launch a referral campaign. 
Small business owners agree on this.
More than 50% of small business owners in the US agree that the best way to promote a business is to use referral marketing. 
In the next section, you will get to explore real businesses that managed to launch a successful referral system. 
Referral Marketing Case Studies
Airbnb

One of the businesses that became successful is Airbnb. While their concept has revolutionized the hotel industry, it will not become successful if they did not use referral marketing. There were always some problems with the launch of new technology. For Airbnb, it is the security of their hosts and their travelers. Many are apprehensive about using the service when it first launched because it doesn't have a 'trust factor.' This means that there are not enough people who recommend the service to their family and friends. Airbnb can solve this problem by launching a referral campaign. 
The referral campaign solved two things. First, it solved the problem of getting positive reviews. Positive reviews are essential to getting past the security barrier that people may have about the service. With more reviews, the service becomes more reliable. Aside from this, they have also given away discounts for booking as a reward in their referral system. Because of this, people who are somewhat apprehensive about trying the service because they don't know if it will work for them can now try the service with peace of mind. Plus, they can also promote the service to their friends and get a bonus. 
PayPal

One of the oldest models of referral marketing is PayPal. It is one of the first strategies that worked well for a payment processing service. If you put yourself in their shoes, you'll know that it is challenging to launch an online payment processing service. There will always be some apprehensions about security since it is an online service. Plus, the user will entrust more than his/her personal information to you. He/She will also assign you their hard-earned money. Because of this, PayPal has to take a different approach to invite people to its service.
So what did PayPal do? The company gave away cash discounts in exchange for signups. It doesn't matter if the person used the service. What matters is that they sign up. The owner of Paypal shared that they are breaking even in the beginning because of this campaign. But he said that his business needed to succeed. 
Dropbox

Dropbox is a company that looked up to Paypal when it comes to referral marketing strategy. They saw that it worked, and they can use it also to grow their business. However, they know that they cannot give away cash for every signup. So they did something else. What made their campaign different is the 2-sided reward. This is where they rewarded both the referrer and the friend. They are one of the companies that first implemented this with success, and it managed to grow its users to over 30 million. 
Also, it is not as simple as rewarding both the referrer and the friend. They also ensured that the process is integrated into their system. This means that every user who signs up has a chance to promote the brand to his family and friends. They focused more on the value that they can provide, and they allow their users to share it with people who are closest to them. 
Also, their reward is highly relevant to its users. If they choose to give away cash, then that will not help them get users who are interested in upgrading to reach their full product. Since they stuck with the value that their product is providing, they can get their product in front of a relevant audience. 
The secret behind the success of Dropbox's referral system lies in its simplicity. They ensured that their audience could do sharing. It can be shared across different channels such as email, Facebook, SMS, and others. Plus, they also created a dashboard for its users. This way, referrers can see if their friends acted on their promotions. This is an excellent way to keep the referrers updated with their status. 
How to Launch Your Referral Program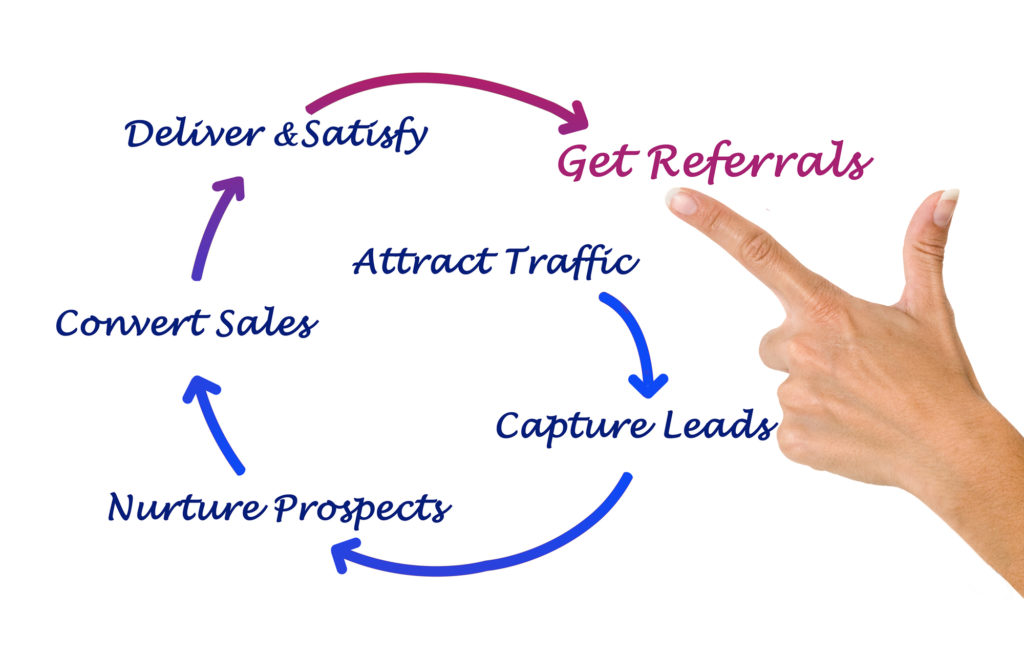 Now that you know the potential of referral marketing, it is time to get started on launching your referral program. In this section, you'll learn how to do that.
STEP 1: Analyze Your Audience
You could not launch a strong referral system if you did not take the time to get to know your audience. You'll need to know what will get their attention and have an idea of how they will respond to your referral system once it is launched. This will all depend on your analytics. Analytic software is fascinating. It allows you not only to see your website's traffic. It also allows you to track link clicks, visitor paths, and others with heatmaps and session replays.
While this may take another course to thoroughly learn how to utilize analytics for the benefit of your business, you must do the first step of installing it on your website before it launches. This will capture customer data for you so that you may use it when you start your referral program.
If you have some analytics data on hand, that's great. It is time to analyze your data and come up with a strategy on how you are going to construct and launch your referral system. 
STEP 2: Get to Know the Types of Rewards
The first step in utilizing your customer data is to use it to know the type of reward that you should give away. In this section, you'll learn about the different types of bonuses that you can use for your campaign.
As mentioned in the PayPal case study, money is instrumental in encouraging people to take action. It worked for Paypal, and it will work for any starting business that needs to gain new users or subscribers.
This reward is common to the e-commerce or retail industry. This is because customers and users can get to buy products at a fraction of the price for promoting the brand to their family and friends. The best part is that it is not that expensive to generate. Unlike other forms of rewards, this can easily be created and just deducted from your profits. This means that you can launch a referral system without losing money. 
The third type of reward is free products. While it may seem obvious, the implementation is not. Putting this as a reward doesn't mean that you should give away your products for free. It means that you should take an honest look at your inventory and look for some products that you can hardly sell. From here, you can give them as limited-time rewards for your referral system.
Exclusive Access or Trial 
If you are selling an online course or software, then you may like to give away free access or trial to your product in return for referrals. This works better than giving away free versions of your products. You can also help the users unlock a feature in your product if they manage to make a certain number of referrals. 
For influencers or information businesses, it is better to give access to unique or exclusive content in exchange for referrals. This information should not be available anywhere else and can only be unlocked once a user reaches a certain number of referrals. 
Similarly, you can also give away or sell proprietary products to people who successfully made some referrals. This applies to industries that target the elite audience, or it can also be used for collectibles and others. 
This is done rarely, but you can also give away some company stock in exchange for referrals. You can give this away when a customer managed to meet a certain number of references, or you can give away tiny amounts in stock instead of cash. 
STEP 3: Create an Inviting Copy
The reward and the audience only play a preliminary role in your referral system. You also need to have a persuasive copy. This should be more than just a headline and a description. It should contain words and graphics that will draw people's eyes in so that they can pay attention to the reward that they can get if they sign up. 
For this, you have to be clear in your mechanics. The referrer and the friends should know who is rewarded, when they are rewarded and how they will be paid. This should be clear right from the referral page's copy. 
STEP 4: Use Software to Launch Your Campaign
You may be tempted to launch your referral system by yourself. It may seem that all you have to do is start an online form or referral page, and that's it. However, there are many things that you must measure and keep track of if you want your referral system to become successful. You need to know who signed up, how many referrals they have gained, and how many sales you got from those referrals. You also need a system that will allow you to automatically put the information of your referrers and references in a database. From here, you also need the option to pay them with one click. It will be harder if you have to go through the performance of each person before you can send them their reward. Referral software can do all of these for you. 
In choosing software for your business, you must consider the format. This is what Best Drums Set Labs did. They decided on a WooCommerce affiliate plugin for their website. This has allowed them to get more leads and even stop shopping cart abandonment. 
Conclusion
Referral marketing is beneficial, and it is not that hard to implement. You don't have anything to lose when you launch a referral campaign for your website. You may just gain more leads and sales in the process.