With there being an infinite number of businesses nowadays, both online and not, it is essential for your brand to stand out to achieve success. 
You can earn some success level without being niche, especially if your product or service is highly sought after. 
Yet, niche branding can make your brand easily identifiable and push you in favor of similar brands. 
To find out more about niche branding and how to carve out a visual niche for your own brand, keep reading.
What Is Niche Branding?
Niche branding is a way for brands to connect with their customers on a deeper level.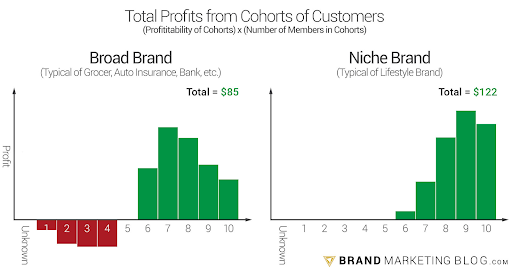 It means a brand understands the wants and needs of its customers. 
Thus, instead of focusing on producing a service or product that satisfies the brand owner's ideas, it helps the customer more. 
As you are developing your brand, you will come to realize that there is no use in trying to sell a product that nobody wants or needs.
You may indeed create a product or service that people did not know they wanted or needed, but by tailoring it to a customer's circumstances or preferences, they will be encouraged to purchase your product. 
After all, your customers' journey might not always be as linear as you would expect it to be.
For instance, you could be a candle brand that started by selling basic unscented candles. But, you realized that customers prefer uniquely scented candles. 
Thus, the candles align with the customer's needs and therefore are more successful. 
For a niche brand, you will also want to focus on targeting a smaller audience. 
You may have realized your brand has become too broad over time and is no longer personable. 
To attract a specific audience, you will need to create a product/service that is in line with them based on your buyer persona.
Finding the right target audience will allow you to better understand your audience, which will help you educate, influence, and build relationships with them.
How Niche Is Too Niche?
You may worry that you are too broad, and finding a niche and narrowing your brand might become too niche. 
This can happen and cause a loss of business and brand awareness, but it is very unlikely. 
But, there are ways to avoid being "too niche". 
The main danger of making your brand too niche has a minority customer base. This may cause you to create less profit and, therefore, not build a bigger brand if that is your aim. 
Remember, though, no idea is too niche. There is a possibility that you could narrow your customer base so far that you lose profit, but every business idea is right. 
There is no wrong business idea if you have a true passion for it and work to make it succeed.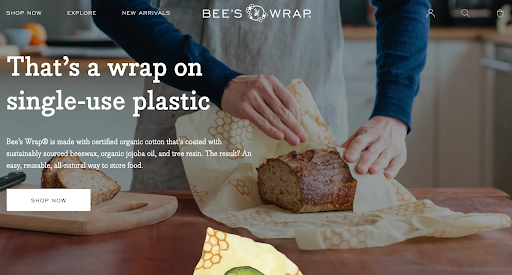 If you aim to make a unique brand, then make sure you look and sound different from other brands that could be alike. 
As a new business, it can be easy to forget to stay true to yourself, your idea and give the customer what they want. You may aim to mimic other brands, which could prevent you from standing out. 
For those who aim to be remarkable and different, then you need to go all the way. 
Do not be afraid of becoming "too niche", as it is very difficult to do so. Especially in a world where there are thousands upon thousands of brands. 
Imitation could hinder your brand in the same way that fear of being "too niche" can.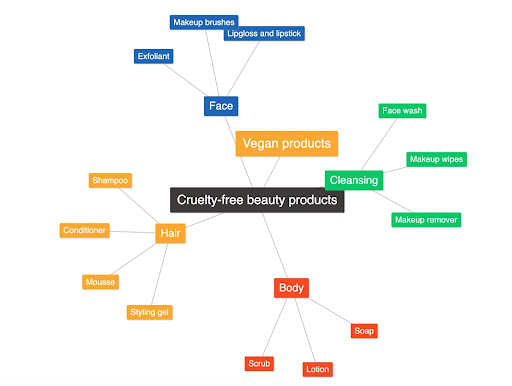 So if you have a unique brand idea, then go for it and be true to your vision and customer. 
You will gain their trust and interest, which will path you on the right path of being a niche brand. 
Are You Ready For Niche Branding?
If you have been a broad brand for a while and have seen enough success, you may question whether it is worth turning to niche branding. 
Although you may potentially reduce your customer base for a time, it will soon pick back up. Plus, it will pick back up with more frequent and reliable customers. 
After all, you offer them something unique that they cannot find elsewhere, so why would not they choose you?
Whether you are a big or a small brand or just starting your business from the ground up, you will first want to consider whether you have the finances, expertise, and time to re-brand. 
Re-branding is not a straightforward process, especially if you are going to be niche. It takes time to stand out and find an alley that nobody else has taken. 
Re-branding will involve a lot of research to see what other brands are doing and what measures they have taken to be a niche brand. 
Again, you will not want to mimic them, as that defeats the point of being different. 
But, looking at what measures they have taken might help you understand what you need to do to be a niche brand. 
When you are thinking about whether or not you are ready for niche branding, you will want to consider putting yourself in your customer's shoes. 
This will help you understand what your customer wants, and from there, you can dictate whether their needs and preferences are achievable. 
Whilst in their shoes, think about how your brand could be different and what would make you want to choose your brand over another similar brand in the same market.
The niche effect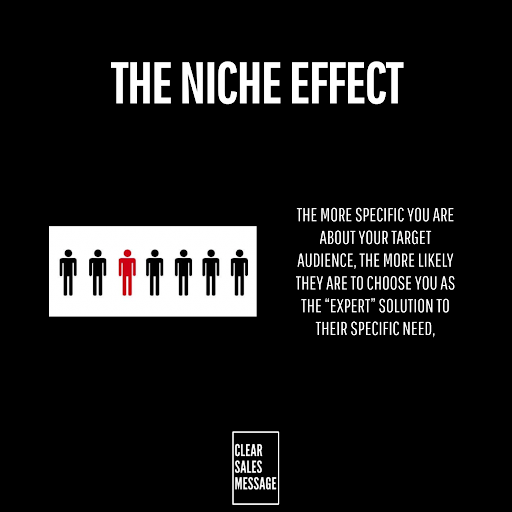 For instance, if you realize that you are a customer that needs a cleaning service on a weekly basis, you will know what budget you can afford and what kind of team you want in your home. 
As the brand owner or someone who is part of the re-branding team, you can identify if your brand can afford to meet those expected prices and offer a reliable and identifiable team of cleaners. 
You will want to ensure you can fulfill the customer's needs before you decide to spend time and money on a rebrand to achieve being a niche business.
This task of putting yourself in your customer's shoes will help you understand the importance of a customer relationship, and further develop empathy for fulfilling their wants and needs. 
You will realize how important it is to understand customers' preferences, build stronger relationships, and also make your brand stand out among the rest.
To stand out and be niche, you will want to go the extra mile but not too far. You will not want to burn out or use too many resources that will hinder your business and its authenticity. 
How To Associate Your Brand With A Visual
Most customers will likely stop using a brand, or misconceive them if their brand visuals are messy, non-aligning, or non-distinctive. 
This is where simplicity in design should take place. 
Customers like to know who the brand is, what they represent, and like them to be easily identifiable. 
If you have a clear and identifiable brand and product, it will most likely build brand awareness, trust from customers, and make you stand out among the crowded markets. 
A brand's visual identity comes down to four things: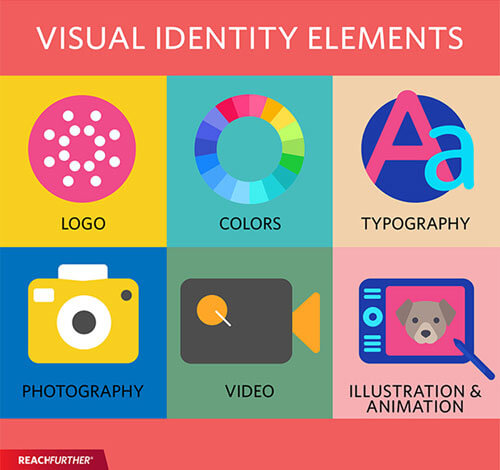 If your brand has a specific color and typography style, customers will be able to identify it easily. 
To associate your brand with a visual, you will need to finalize a logo, its color, style, and other visual features. 
This has to be set in stone in order to be relatable and memorable for the audience. 
If your brand were to keep changing its logo, it would be difficult to distinguish whether the brand is reliable or trustworthy. 
When you decide on the logo and what goes with your branding, this will be unique to you. 
Your business can trademark the branding so that nobody else can replicate it. Your visual branding will make your brand who they are and unique in the industry. 
Visual association vs identity
A brand's visual association and identity are different from branding in general. 
Visual branding refers to what the

customers see and identifies with

to recognize your brand. Visual aspects include logos, colors,

fonts

, and photography that is consistent. 

Branding refers to your

business's core values

,

marketing strategy

, and

brand voice

. 
To build an authentic niche brand, the visual identity and branding go hand in hand and work together to create trust and popularity. 
Once you know your audience, niche brand ideas, and identify with how you are going to re-brand, it is time to get started with building visual identity. 
Where to begin?
First, you will want to create a logo. The logo is the key visual representation of the brand. 
By following the graphic design trends and figuring your brand's colors and typography you will be able to create a concept that reflects your brand, its voice, and tells a story. 
Your logo then becomes the basis of your branding, echoed on your website, social channels, mailer boxes, and even your product. 
It is ideal for the imagery and finer details to be memorable and distinctive. Colors and typography will evoke certain emotions from customers.
For instance:
Clean neutral colors will indicate your brand is modern and minimal

Bright and bold colors may interest those with loud and fun personalities
Be careful with which colors you choose as it will attract a specific audience.
Last, focus on imagery. Imagery optimizes customer engagement and can make your brand more relatable. 
If your brand is targeted at young children's clothing, then you might want to incorporate the target audience within the imagery. 
This will reflect the brand's products and values. 
It will also make it easily distinguishable. Creating a visual association for your brand is key, especially if you are a niche business within a large market. 
It will help you stand out among the crowd, be easy to recognize, attract a specific audience, and reflect your brand's values and ideas.
Use Video Elements To Stand Out
To further enhance your brand's relatability, using video elements can help you stand out. 
For instance, if you think of a brand and can think of their jingles or recent advertisement, then they are clearly doing something right. 
With technology taking over face-to-face business communication, video is an element every brand should look to incorporate. 
Video will soon be the best way to visually brand your business, as it is much more engaging and tells more about the brand and its products.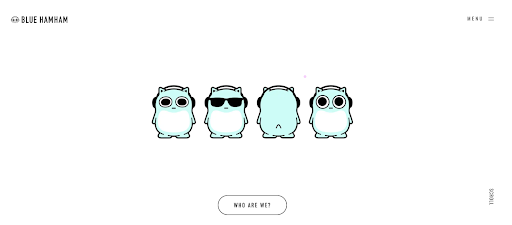 Soon, video advertisements may overtake print and if that is the case, you will want to be up-to-date with the times so that you do not get left behind. 
When you come to creating video elements to make your brand stand out, there are a few things to consider.
First, you will want to intertwine audio elements with the video. For instance, you could create a brand jingle that will be easy to distinguish and recognize.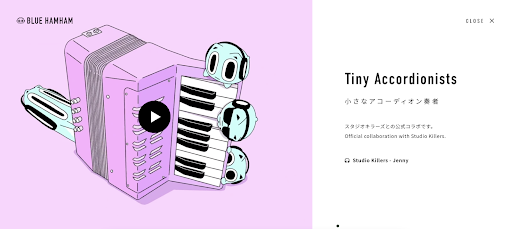 The video should be in line with your current visual branding. You should align the colors, typography, and photography style so that your branding is consistent. 
This will help each part of your branding tie in together and make your brand easy to recognize among others.
You could also use video elements on your brand's website, blog, or social media pages. 
This helps your brand be more interactive and relatable. These videos could be advertisements, fun games, or graphics that point to other elements that you want your customer to recognize. 
There are lots of fun ways to integrate video elements into your brand and its visual approach. 
Plus, there are many benefits from being current and modern to be fun and relatable. 
Summing up
To conclude:
Becoming a niche brand is not easy, but with these tips and knowledge, it will be easier to achieve. 

There are many benefits of being a niche brand, from a

stronger relationship with your customers

to being more relatable. 

Branding, identifying your target audience, and visual design are all

key components

of making a niche brand successful. 
If you worry your brand is too broad and not customer-focused and personable, then you may want to consider a rebrand and implementing these niche branding tools. 
Conclusion
Niche branding can help you stand out from competitors by making your brand more easily recognizable. Brands may use this technique to communicate with their consumers on a more personal level.
Rebranding would entail a lot of testing to see what other companies are doing and what steps they have taken to become niche brands.
Consider how your brand could be different. If a brand's graphics are messy, non-aligning, or non-distinctive, most people will avoid using it or misunderstand it.
If you have been a large brand for a while and have had some success, you might wonder if it is worth switching to niche branding. In no time, you can make your brand more relatable and reliable. You can target your specific customer audience through visual branding, online posts, and your brand's voice.