Since the pandemic, many businesses saw an eCommerce store as a luxury. Nowadays, after lockdowns, restricted travel, and remote working, eCommerce has become a necessity. For an abundance of those businesses that created online stores during the pandemic, their sales have boomed, and websites have become incredibly popular. This rapid growth offers many opportunities, but also plenty of challenges.
According to Oberlo, the majority of consumers now prefer to shop online, proving the point that getting your business online and allowing customers to make purchases without human interaction is more important than ever before. However, with the intense competition online, business owners need to find ways to outsmart their counterparts – understanding eCommerce analytics and how to leverage it in decision-making is the key.
So, let's dive into the data, discuss emerging analytical trends, and discover how you can upgrade your eCommerce marketing strategy to skyrocket the profitability of your online store. While eCommerce analytics and data-related jargon can get quite confusing, we've tried to cut through that and make this article useful for novices and experts alike.
Understanding the Types of Data That Make the Difference
How does E-Commerce use analytics to track data?
If you aren't measuring something, you can't improve it. E-commerce uses analytics to track an exponential amount of data – when analyzed correctly can provide the key to improving the impact of your store. Firstly, transaction data, revenue, products sold, and average order value enable you to see which of your products and categories are performing well vs. where you need to improve or potentially discontinue.
Secondly, user behavior data gives you the ability to pinpoint steps in the user journey that are causing drop-offs, lost orders, or baskets left with items in them. You can track every step each user has made, from how they entered the website (organic, paid advertising, social media, email), the pages they visited, how long they were on each page, which page they left your website, and which products they ordered.
The information provided by analytics tracking platforms provides an incredible opportunity for you to outperform your competition. They are the key to unlocking the perfect online customer experience, putting your products in front of audiences that want to see them, and making it easy for them to make the purchase.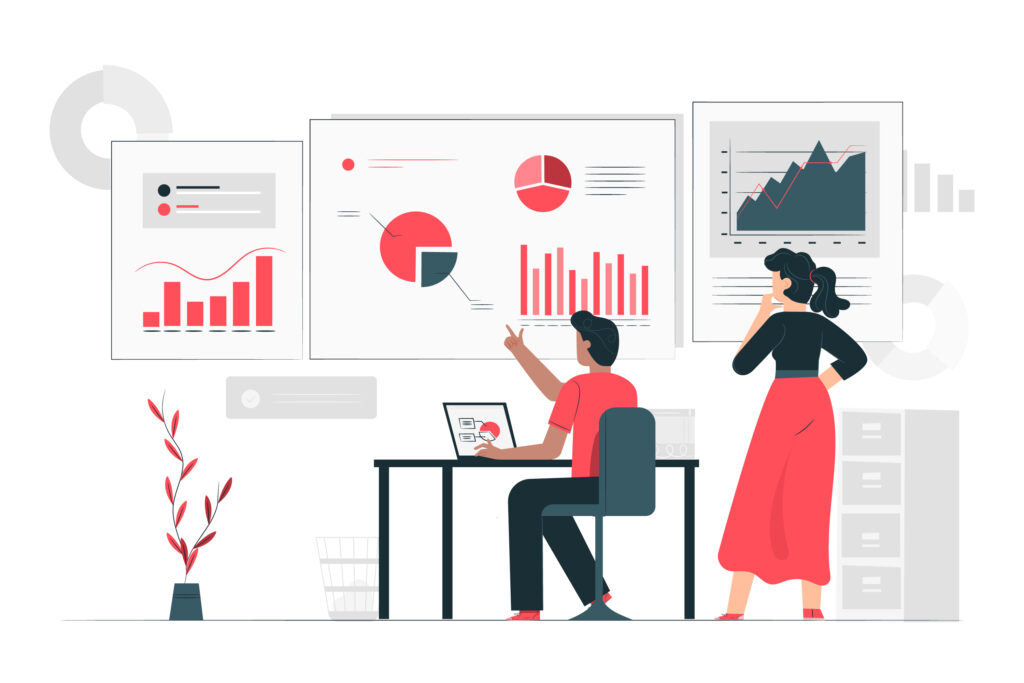 What types of data are there?
For those not technically minded or involved in backend development, data analysis, and big data, these three data types may not be familiar to you, so we'll attempt to describe them in as simplistic and understandable terms as possible. As an eCommerce store operator, you have access to and should utilize all three to make the most of your platform.
Structured data
This is the most simple form of data, presented in columns and rows. Think of an excel spreadsheet – anything you would put in there is an example of structured data. For example, think of a list of your products, with details about how many you have sold per month. This data can easily be analyzed, cross-referenced, and results presented by humans or AI.
Structured data is ideally used for top-level analysis – it could guide you in improving customer satisfaction, product availability, inventory management, and much more.
Unstructured
Unstructured data is more flexible than structured data, has many variables, and therefore cannot be constricted to rows and columns as it cannot be assigned to a specific field. A good example of unstructured data is free to type fields for messages, emails, and social media posts.
You can analyze unstructured data looking for common themes and repetition of words or phrases. Social listening tools are a great method of discovering what your target audience is talking about and the things they're saying about your brand.
Semi-structured
As you might imagine, semi-structured data is a blend between structured and unstructured. This data type has a mixture of features that can be organized into a table with rows and columns and data with many variables. Emails are a good example of semi-structured data. They contain elements that will never change, such as a name, email address, and contact information. On the other hand, the body content of the email is unstructured because it changes every time an email is created.
Here, you can find more detailed explanations of data types and how they're used.
How does eCommerce use real-time analytics to personalize the shopping experience?
The power of real-time data is invalueable. According to ThinkWithGoogle, 90% of leading marketing professionals think personalization significantly contributes to business profitability. In addition, from the same survey, 61% of people expect brands to tailor their experience based on their preferences. Using a pool of first and third-party data, you can successfully predict when an individual will land on your website, where they will land, and which pages and products they will look at next – you know their customer journey before they've even made it. Using this data, you can give them product suggestions in real-time, perhaps showing them items they've recently looked at or similar products based on their activity. 
The real-time data and analytics you capture can play a crucial role in marketing messaging, strategies, and the precise targeting of individual consumers.
Analytics Implemented Throughout The Customer Journey
How do social media campaigns leverage these analytics?
Social media is one of the most important lead generation tools for businesses trying to find out how to improve eCommerce performance analytics. You can use social media listening tools to discover the hottest topics of conversation amongst your target audience or to find out the reputation of your brand. Whichever your business is doing, you can use this real-time data to speak directly to your target market, get involved in their discussions, drive engagement, and generate more website traffic.
In addition to social listening, you can monitor the success of campaigns in real-time using unique link tracking. This works especially well during product launches, hosting live online discussions, and attending offline events to promote your brand. Knowing how well you're performing in real-time enables you to A/B test and make effective changes instantly, rather than reflecting upon the success or failure of a campaign after its completion.
What is pattern recognition? How does consumer behavior analytics lure recurring business?
E-commerce analytics tools have the power to monitor, attribute, and recognize consumer patterns, enabling businesses to tailor their user experience. So, how can pattern recognition help to improve your eCommerce shop? By analyzing the user journeys that ended in a purchase and comparing them with those users who didn't, you can optimize your user journey to one that encourages more frequent purchasing. Knowing the steps your target audience most often takes before making a purchasing decision puts the power into your hands.
Much like the layout of a retail store, an eCommerce shop should give a free-flowing shopping experience with items that are easy to find. However, you've got one up on a retail store – you can use your pattern recognition data to present users with the items they want as soon as they step in the door.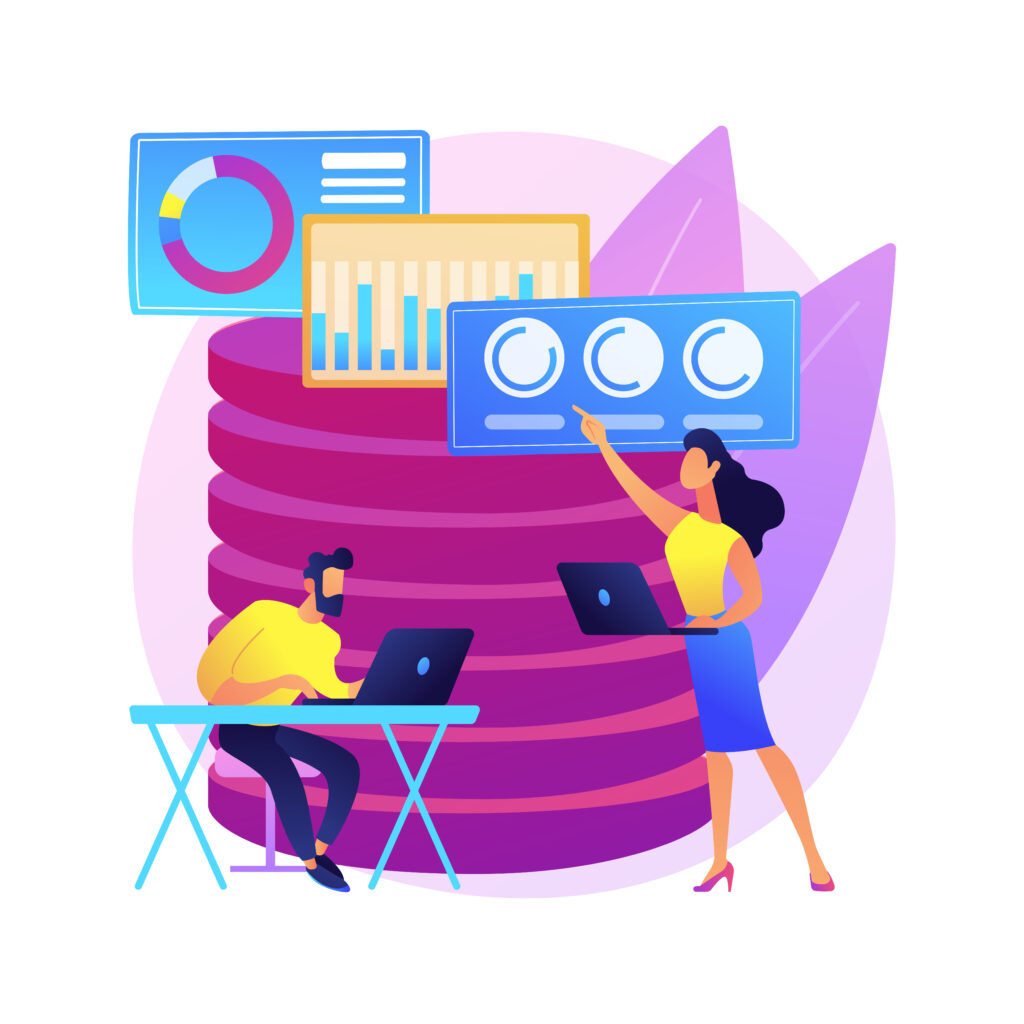 How is analytics used in three major areas: customer acquisition, customer lifetime value, and customer retention?
Customer acquisition
Analytics in eCommerce allows marketers to enhance their customer acquisition efforts while reducing their advertising costs. With detailed data available, creating highly targeted campaigns becomes much easier. The benefit of implementing campaigns focused around detailed market segments greatly enhances the chances of ads being seen by users who will be interested and engage with your products or content, in turn reducing unnecessary ads spend on clicks for uninterested users.
Customer lifetime value
One of the best analytics for eCommerce tools is used for enhancing customer lifetime value. Using data, such as previous purchases, on-site behavior, and abandoned baskets gives businesses the chance to re-market products that they know particular users are interested in. Couple this with personalization, and you can introduce exclusive offers on sought-after products, introductions to similar products, and much more.
Enhancing the lifetime value of a customer helps to conquer the challenge that many businesses face. It's hard to get that initial purchase, but it's even more challenging to encourage someone to keep coming back for more. Let's explore customer retention next.
Customer retention
Are you assessing your customer retention rates, monitoring repeat purchases, and thinking of ways data can help with improving this? E-commerce website analytics allows you to create unique metrics for analyzing customer loyalty. One useful way to improve customer retention is to monitor the frequency of purchases and market products to customers who haven't ordered in a certain length of time. This method works particularly well for perishable products and those that need replenishing frequently.
Once you've conquered acquisition, improved lifetime value, and increased retention rates, you'll have used eCommerce analytics data to create a cycle that keeps producing lucrative customers for your businesses. Without access to this data, you'd have been guessing and making assumptions without any real direction.
Analytics and Its Impact On Strategy and Customer Experience
How can you use analytics to determine marketing strategies?
E-commerce analytics data gives you the power to target every type of lead and customer no matter where they are in the customer journey. Taking the plethora of data available to you and formulating winning marketing strategies is what sets the successful E-Commerce stores apart from their failing counterparts.
Essentially, you can pinpoint who to target, when to market to them, what platform to use, which products they'll like, how they'd like to pay, and much more! For many decades, ideal customer personas have been the starting point for many successful marketing strategies and businesses. Now, you have access to an abundance of data that makes those personas easy to create and backed by verifiable data. Traditionally, personas were mostly opinion-driven and created by employees of businesses who were guessing who was interested in their products. Today, we know with certainty who our purchases are, why they choose us, and how they find us – with that analytics data, you can form winning marketing strategies.
How does analytics improve customer care and the customer service experience?
Walking into most stores, you're greeted by smiling faces offering assistance and a clearly signed customer service area. To be successful with an online eCommerce store, you need to deliver a similar experience digitally.
Firstly, finding products should be easy, and knowing how customers navigate your store is a great place to start. For example, do more people use your product categorization and filtering system, or do they immediately head for the search function to find exactly what they need – you'll likely need to cater to both audiences.
Have you assessed how your customers would like to communicate with your business? You may have a highly informative frequently asked questions section on your website, but your user journey doesn't guide visitors there. People may spend unnecessary hours trying to contact you to solve an issue.
Nowadays, customers like to self-serve. All online purchases are the same, as are many in-store transactions. Using analytics to build a watertight process, you can make the entire customer journey self-serving. They'll be able to answer their own queries, return items, initiate refunds, and much more. Rapid, transparent, and user-friendly service is what eCommerce stores should offer data analytics empowers you to do that.
How can analytics solve common eCommerce problems?
Abandoned carts
One obstacle every eCommerce store faces is abandoned carts and the challenge of re-engaging with those lost customers. It is a simpler task to market to those users who have already created an account, as you can market to them directly, remind them about the order they forgot to place, and link them directly to the database. However, it becomes more of a challenge to speak directly to guest users. One method is to use retargeted ads on social media and search engines.
Drop-off points
Using eCommerce analytics, you'll be able to monitor your user journey, pinpointing exactly where users drop off and leave your website. Discovering problematic touchpoints of your user journey will allow you to further optimize the experience users have on your website, encouraging them to the end of the user journey and converting to purchase. Drop-offs could be down to many things, such as page load speeds, link errors, dead-end pages, no clear call-to-action, and much more.
Once you've established the causes of drastic drop-offs, you can rectify them to suit the experience your users expect, which in turn increases the volume of conversions.
Product availability
Often, buying trends can differ when compared to offline sales. This is because an eCommerce store can stock more inventory than an in-person retail shop. With more product choices, users can purchase items that they wouldn't usually have access to in-store – businesses must consider the impact this will have on their inventory levels and product availability. Analytics data will assist with this as you'll easily be able to dissect data to see the purchase history of each product, when they were bought, and the frequency. Not having items in stock, especially when they're in high demand, will result in lost revenue and the potential of losing the customer permanently.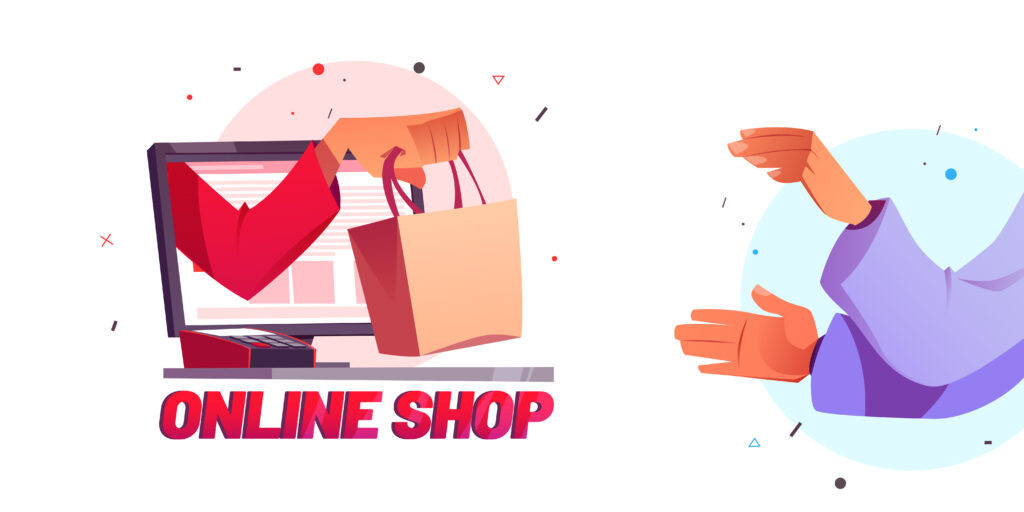 In Summary
In eCommerce, data and analytics is everything. To create a successful store, you have to use the data you capture to your advantage, allow it to inform your decisions, guide your processes, and head up your strategy. Data used correctly will lead you to all the tools you need to outsmart your competitors and gain market share.
Harnessing the power of the important data at your disposal, becoming a master analyst, and implementing data-informed changes empowers you to create the most fruitful revenue stream for your business. With online purchases continuing to rise, even businesses that traditionally wouldn't have needed eCommerce need to sit up and take notice.
Pranjal Bora works as Web Development Lead at Digital Authority Partners, a full-service Magento Web Development Agency. Their team is ready and waiting to give you the best eCommerce analytics advice and guidance – you've just got to get in touch.