One of the advantages of online business is that everything is measurable. Starting with how many visitors your store had, in a certain period, which pages or products were the most visited, and which were the best sellers. Moreover, how many visitors browsed on average or what they searched for, up to the amount of money that the customer spent in your online store.
Google analytics
All this data can be collected by one of the most important and perhaps the most famous Google tools – Google Analytics.
Only a few people know that Google bought Urchin Software Corporation in 2005, which at the time had a tool called Urchin. It was a massive innovation in measuring website traffic. Shortly afterward, Google introduced its solution, today's well-known Google Analytics.
Understanding the basics of this form of analytics and learning how to use it could be more than beneficial to people who run online businesses.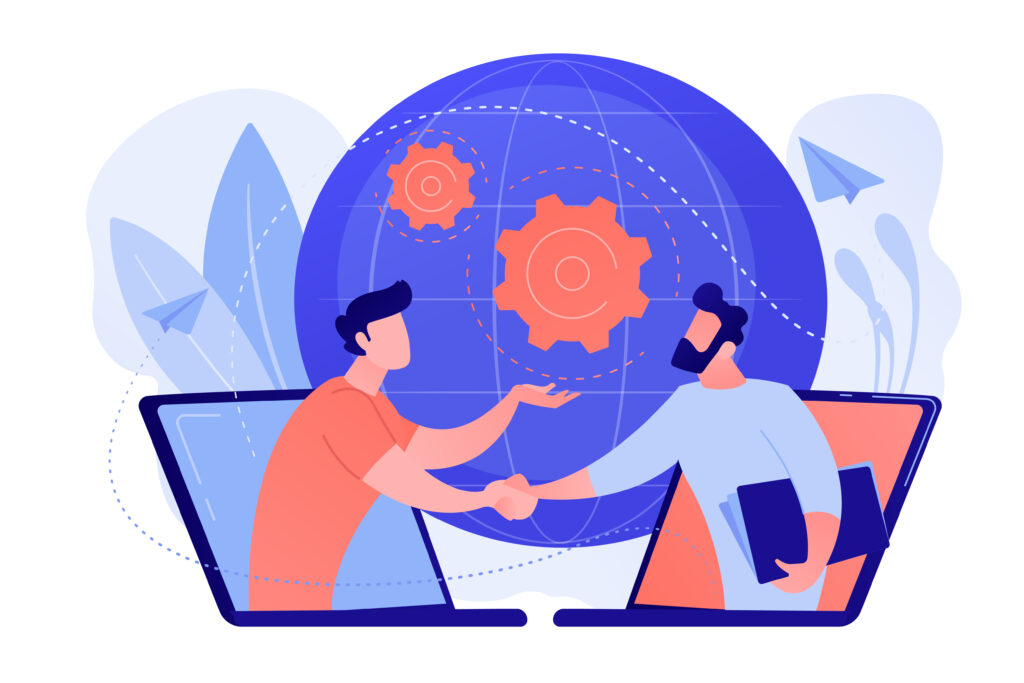 We previously mentioned that this tool offers an insight into how many people visited a particular website. Google Analytics will showcase the number of visits to your site, in a given period of time. Generally, you will be presented with a monthly or a daily number of visits. The shorter the period, the higher the chance of error. That is why experts believe that the report obtained monthly is more useful. Each website owner aspires to attract as much traffic as possible. That will enable them to better place the services and goods they offer.
For the most optimal online business placement and traffic, it is important to understand how to use Google's analytical tool. Systematic analysis of analytics can explain the behavior of visitors. Thus answer the questions of what should be the next step with the website. Also, how to improve it to get even more visits. These days, most elements are detectable with analytical tools. Apart from the names of the visitors and their IP addresses, the rest can be visible. Additionally, website owners could learn how the visitors found the site. It shows which page they came from, how much time they spent on the site, how many links they opened during that time, country of residence, city, etc.?
What to do with web analytics data?
The obtained data should be analyzed and from the information given it is easily determined which are the flaws and virtues of the website. How visitors came to the site is most interesting for SEO experts. If you have a few visits from search engines, consider doing site optimization for search engines. If you have too many bounce rates you should ask yourself why people came and left immediately. Chances are, the site does not have enough information, or it is inaccessible. In this case, a complete redesign of the site is a must to make it more accessible and easier for users to navigate. Overall, web analytics is the starting point of all problems related to a website and the place where the success of a website is measured.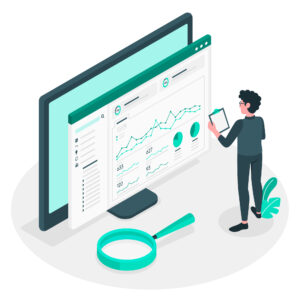 Google Analytics for e-commerce
Besides its basic functionality, Google Analytics has a separate section for e-commerce reports. If you are an e-com site owner, this should be an integral part of your business and marketing strategy. It is important to note that there are two types of e-commerce analysis: standard and enhanced e-commerce.
Standard e-commerce
Standard type provides a basic use of e-commerce and informs you about final transactions. Namely: total orders, total tax costs, total delivery costs, purchased products, category of products purchased, conversion rate, etc.
Standard e-commerce gives you only a summary. It fails to provide you with any insights or details related to the entire customer journey. You would still have to ask yourself about the customer's behavior and you wouldn't understand why some products sell better than others.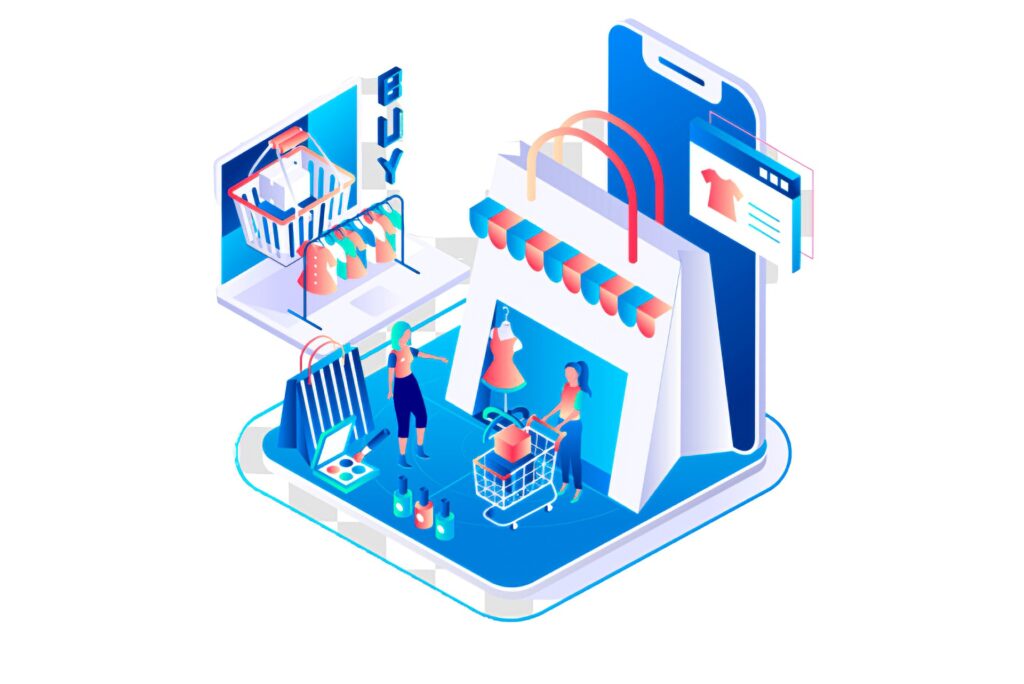 Enhanced e-commerce
Enhanced Google e-commerce gives you an in-depth insight into customer data. It allows you to learn more about your website visitors and their behavior. With the help of it, it is possible to track the entire process. Indoor tracking is the new frontier for marketers and entrepreneurs alike. With Web Analytics, you can predict your future online business with surprising accuracy. From viewing categories on a page to adding products to the shopping cart. What's more, reviewing payment methods, shipping, and page checkout.
Standard Google e-commerce analytics offers you information only about what products people buy. Nevertheless, enhanced Google e-commerce analytics showcases the entire customer journey.
An enhanced version of Google Analytics for e-commerce offers 10 different reports. With their analysis, it is possible to develop the right strategy for a specific online store. The reports show the performance and activities of products or product categories. Moreover the behavior of customers during the purchase.
Google's enhanced type of tool will help you think from a customer perspective and allow you to look at your website from a different angle. The customer's actions can depend on a variety of things. In particular, comparing products and prices between you and the competition. In addition, comparing discounts, special offers or even waiting for the product to be in stock again.
Usage of enhanced e-commerce
An online business' job is to gain insight into customers' journeys. Therefore, to optimize business and website to gain more customers and profit. All this can be achieved by using enhanced Google e-commerce analytics, which allows you to:
Keep track of which products customers buy most often and which ones they abandon. With this knowledge, you can focus on prices and various promotions to generate even higher sales
Check customer behavior from start to finish – this will give you a full insight into the process of shopping
Track promotions (internal and external) on your website – this can help you know if the marketing strategy is effective
Track returns for a clear picture of actual profits
Establish custom product lists and product landing pages. So you can find out which lists, and products increase user engagement
Improve overall marketing strategy.
Another advantage of using this type of analytics is that it is easy to do a comparative analysis for a certain period. For example, comparing the current month with the previous one, the month from the current year with the month from the previous one, and so on.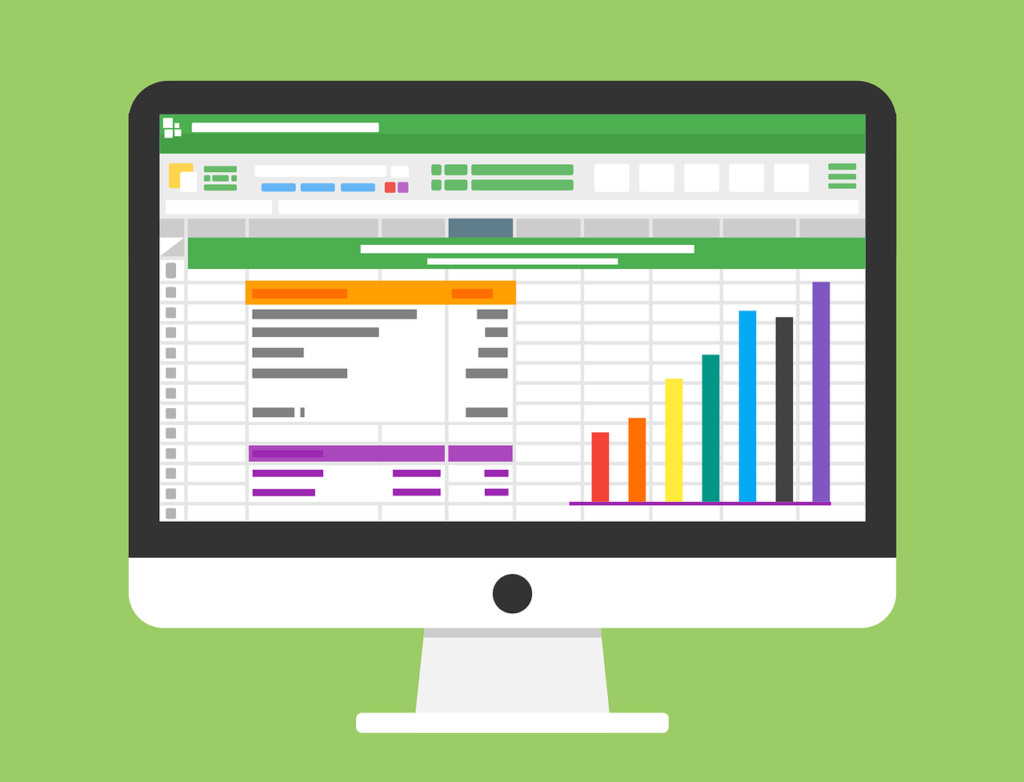 Predictive analytics
Next to Google analytics, there is another way to predict the future of your online business, with the help of predictive analytics. Predictive analytics is a form of advanced analytics. It uses techniques such as data mining, machine learning, and artificial intelligence. These are excellent to predict future events from patterns found in past and transactional data. It combines the above techniques with business process modeling, management, and information technology.
Nowadays, it has become a challenge for many organizations to tackle the vast amount of data, study customer behavior and sales trend. Besides some other factors to assess the market to operate effectively and generate higher revenue. To achieve their goals, organizations rely on a variety of tools and techniques to obtain accurate data. Predictive analytics is a tool that uses a variety of techniques to predict future events. Make good use of it to identify risks and opportunities for online business.
Even though predictive analytics seem a bit intimidating for an average businessperson, it is not too complicated to understand. Let's take the example of a certain organization that wants to know what its earnings will be after a few years in business. Where the current sales trends, customer base in different locations, etc. are given. Predictive analytics will use given variables and techniques. Such factors as data mining, artificial intelligence to predict future profits. Additionally, any others that interest the organization.
For what is predictive analytics used?
If you're wondering how this method makes work so easy, there is a simple answer to that question. Predictive analytics is nowadays used in the field of business analysis. For instance, to optimize campaigns in marketing. Use it to predict improvements for operations that help reduce risk through interactive and simple software. It helps the work of organizations as well by providing them with the foresight to calculate risks and make decisions on how to avoid them.
Predictive analytics is used in marketing and advertising to predict data patterns. All this is to achieve many goals in an organization. The more online business owners use their predictive analytics data, the greater the chance is for them to achieve a significant advancement. Not to mention the notable increase in revenue.
In summary, with the help of predictive analysis and Google Analytics tools, online business owners can keep track of their business and predict future results. So, for a significant improvement of online business by using data in decision-making, the preconditions that can lead the company to visibly favorable results relatively quickly are described above.