ECommerce is one of the thriving industries today. Many business owners start to establish their eCommerce sites hoping to get more customers from the online world. That's why you could see how massive online stores are on the internet now. 
It's safe to say that eCommerce sites have played an essential role in everyone's lives. The easy access and convenience to purchase have attracted many to enjoy the exciting, straightforward shopping experience without even leaving the house in these stores. People begin to rely on eCommerce sites to fulfill their needs. 
However, as an online store owner, competition only becomes more fierce every day. You'll compete with hundreds (if not thousands!) of stores offering similar products to customers. 
You may begin to question how eCommerce had taken over the internet, and especially the existing market when it wasn't that popular over decades ago. 
Well, there are some reasons for it. 
The Rise of eCommerce in 2021
Over the past ten years, eCommerce sites have grown at a steady number around 15% annually. In 2020, however, the industry had seen a staggering increase over twice the last number. 
In the U.S. alone, the industry has grown by 32% to reach $790 billion in a year compared to $598 billion in 2019. This data has shown that the eCommerce industry is more likely to expect massive growth in the upcoming years, making it one of the most profitable businesses ever. 
The exponential growth has also been connected to the recent major event, the COVID-19 pandemic, that contributed to this huge success. As the government obliges the physical distancing measure, many businesses are forced to close during the lockdown. People have no option but to spend their time on mobile devices to order food and other necessities. 
Most businesses are then shifting their business model to online-friendly so that everyone can quickly access it through their phones. Hence, increasing the number of online stores in the market.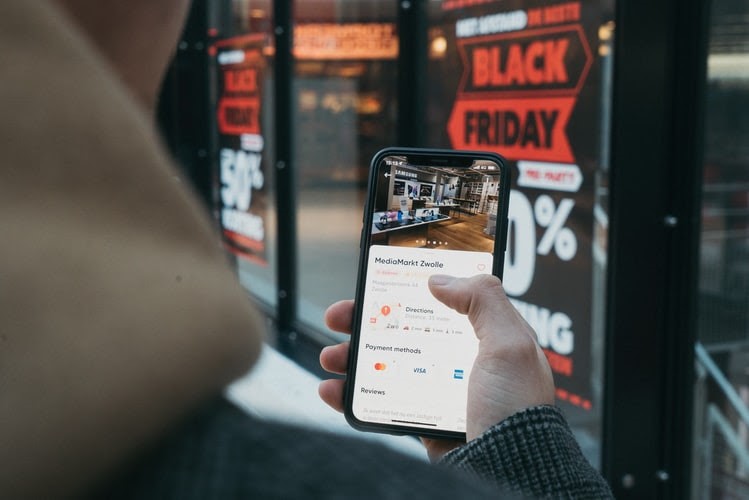 How to Improve Customer Experience in Your Shopify Stores
Shopify is one of the most common and popular eCommerce platforms for selling your own goods. The platform offers outstanding service, great UX design, unlimited bandwidth, e-commerce marketing tools, product inventory, customer data, and more, making it an excellent choice for business owners. 
The billions of users on Shopify can mean two things: the platform is top-notch, and that you know you will compete among these store owners. 
It isn't easy to beat your competitors and be the top guys in the industry when you don't have the right strategy. After all, you'll compete to win customers. This article will help you attract new customers and retain the existing ones by improving their shopping experiences.
Run in-depth customer research
You'll make a difference in your online store when you know what catches customers' attention. Since trends keep changing over time, preference will change too. People will no longer be interested in something that used to be popular before.
It's important to conduct thorough customer research to improve your site content. If you want to impress your visitors, what you need to do is show them interesting pieces that fit their needs. 
This can be done when you collect information beforehand. Things like behavior patterns and internet trends are some details you should know in order to capture the eyes of your audience. This way, you'll keep your visitors engaged throughout their journey with your brand.
Use video marketing strategy
78% of marketers say that video marketing campaigns have proven to help businesses improve their sales performance significantly. Many customers prefer to watch video content to learn about the business rather than reading a plain, long blog post. 
With this in mind, you know that incorporating video marketing such as product demo videos and tutorial videos can attract your target audience to visit your eCommerce site. When people see a video as a post or being included on a page, they will be more likely to click than ignore it. 
Since this content format is easy to access, people can quickly check it to view the message. It's perfect for those who have no time to read a text about your product.
Add more payment systems
Another way to improve customer experience in your store is by providing quick and diverse payment options when they check out. Imagine how annoying it can be when you can't find a payment system you're already used to.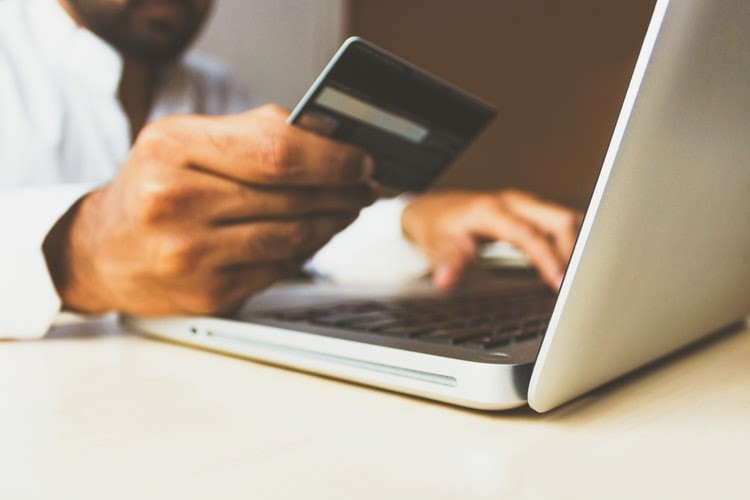 That's because setting new payment options on customers' end will be a hassle. They'd rather cancel their purchase before placing an order. 
To avoid this problem, you need to provide another payment system to help your customers check out their carts. Fortunately, Shopify has already supported this idea by offering multiple payment options that you can choose to appear on your online store.  
Display customer testimonials
Testimonials are essential for every business line no matter what type of business you're running; people will depend on past reviews to consider using your brand. In general, a new audience won't quickly trust your business when they have never encountered your brand before. This is why testimonials become extremely important to help you convince people about your business. 
You can highlight customer testimonials in a special section about them. Include a few lines of what they say about your store, your product, and even your customer service. This will give a glance at how you do a business professionally. 
Expose your visitors to customer testimonials from the get-go. Once they have got an idea of your store (and positive feedback on it), they will no longer determine if it's worth taking a tour of your site. Use an additional widget to show off testimonials about you, as this can quickly grab your visitors' attention.
Introduce AR technology
Augmented Reality (AR) has been widely used in the gaming industry for so long. The technology lets you experience virtually generated images right in front of you. With this superimposed digital image, you can take a look and measure how the product will look in reality. 
AR technology is great for eCommerce because it helps shoppers to check the "actual" product without physically going to the store. Let's say you want to buy a new shirt. The size will be a challenge since every brand has its distinct size measurement.
Since the old online store only provides computer images, you can't ensure if the shirt will be a good fit for your body. With AR technology, however, you can try the shirt as if trying it on the physical store. 
Since only a few eCommerce sites have implemented this technology, like Sephora, Nike, and IKEA, you can introduce AR to attract visitors and be one step ahead of your competitors. 
Make your store mobile-friendly
People shop online everywhere; whether they are in their bedroom or standing on the subway, they can check out the order anytime they want. With mobile devices, everything can be made more accessible, and in this context, they contribute to e-commerce growth in the past years. 
If you own a Shopify store looking to grow your customer base and profit margins, it's important that you have a mobile-friendly website. The statistics speak for themselves—a whopping 50% of all web browsing takes place on mobile devices. 
Therefore, having a Shopify site optimized for small screens allows you to keep pace with the competition and capture new customers from this demographic. Make sure to test your site on mobile devices. The testing is crucial to determine if your site is ready for the public. 
With mobile testing, you can also figure out when something is wrong with your store. So, you can fix and troubleshoot quickly. A smooth website experience will significantly improve your customer experience, don't let them down by having a lagged site.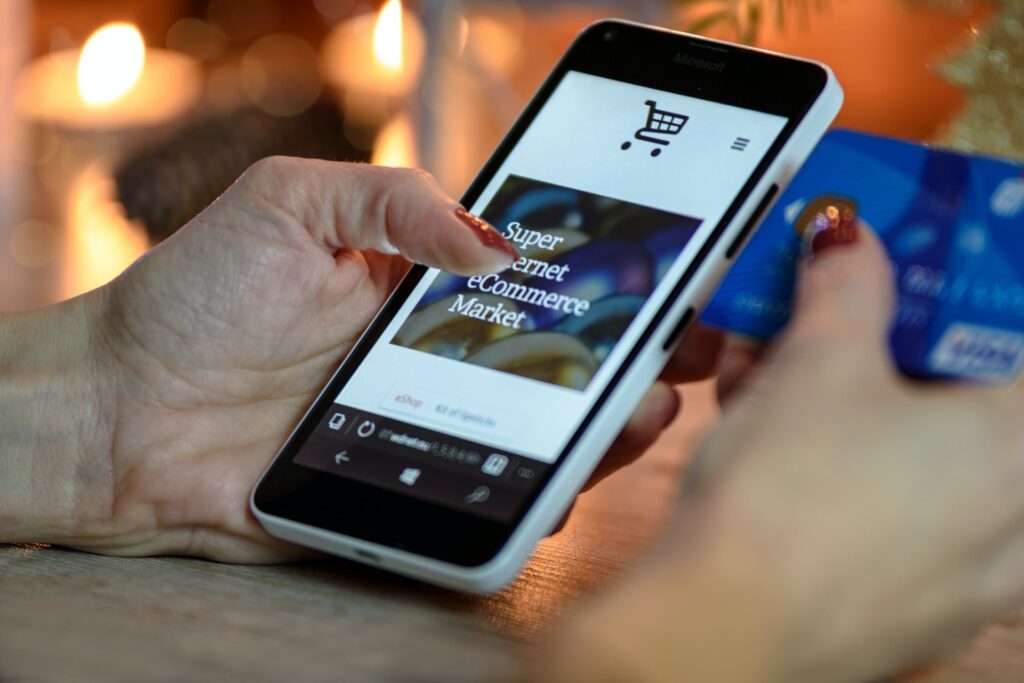 Keep your theme simple and sweet
Every business owner wants their Shopify store to be eye-catching, but they also want it to stand out from the rest. You may also think that too flashy or complicated themes will scare people away because they will have a hard time finding what they are looking for and navigating the site. The best way to achieve this is by keeping things simple.
One of the things you can experiment with would be fonts. There are so many variations available online now, but if you're not sure which one is best for your brand, take a look at one of these free resources:-
Adobe Typekit 

Google Fonts.
You can also make good use of visuals to make your site more appealing. For example, it's essential to have an eye-catching banner that will get people interested in what you have to offer. Use a logo on the top of your page to let people know who your business is associated with. You can also use a header image on the left-hand side of the page that displays some of your most popular products or services. 
If you're still unsure what to choose, you can use apps, customize the look and feel with themes, or even find other creative ways to improve the way your site looks. However, with so many options out there, it's important to remember that simplicity is best for most stores. It keeps everything at bay and helps visitors find a product easily.
Boost online purchase path
The online purchase path is the experience a customer has with your store once they have clicked "add to cart." This includes adding items to their cart, proceeding through checkout, and finally making a purchase.
In order to improve their experience shopping in your Shopify store, you can incorporate a few customizations to help people check out an order. Implement an advanced search and filtering in your store. This will help them find a relevant product in a short time. You can use services from Algolia and Searchspring for this purpose.
Enhance your purchase information. This is exceptionally important as it shows customers the details of what they order. That way, every transaction becomes transparent as you present each price that goes along with their order. Having a detailed purchase information page allows you to gain more customer trust.
Include loyalty programs
If you run an eCommerce site, you know how challenging it can be to retain existing customers amidst the harsh online store competition. However, there's an effective way to capture attention and improve customer experience. It's a loyalty program. 
Running a successful business takes more than just good products and services—it also takes customer engagement and retention. One of the best ways to engage customers is through an incentive-based system that rewards them for their continued patronage. 
You can make a reward program to encourage your customers to purchase from your brand. Use the loyalty point system to appreciate them when purchasing something on your Shopify store. Once they have collected the points, they will get another reward to motivate them to stay with your brand.
Connect with social commerce 
Social media platforms are an important tool in your marketing strategy. They are great for sharing your product content and promoting your business. Today, some social media channels are now optimized for direct order. Business owners can leverage these platforms to sell their products.  
However, buying a product from social commerce is unlike visiting the website. People can't get a grasp of product details just by looking at your business social profile. They want to see the bigger picture, the whole information more concisely. Hence, visiting your online store can fulfill their curiosity. 
These people who discover your site from Google or Facebook ads should find your site worth visiting. To improve their experience when checking your page, you need to make sure there is enough information about products on each page without being too wordy.  Add price transparency and product availability, so customers know what they're getting from your store.
Takeaway
The eCommerce industry has bloomed significantly over the past few years and is projected to go strong in the upcoming years. The Covid19 pandemic also contributes to the exponential growth of eCommerce sites; more people will enjoy ordering online than going out to physical stores. 
However, there are millions of eCommerce sites established on the market today. It can be difficult to win an audience and get some conversion when the competition is pretty tight. 
Improving customer experience is a great strategy to keep your online store relevant to this day. When customers have a great experience while surfing on your site, they will more likely return the next time. These tips above should help you improve your eCommerce site. Good luck!  
Author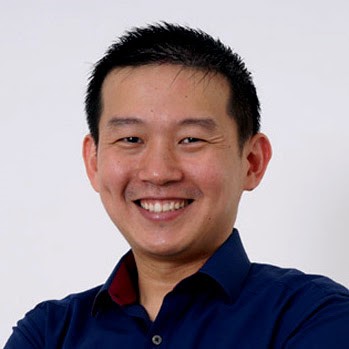 Andre Oentoro is the founder of Breadnbeyond, an award-winning explainer video company. He helps businesses increase conversion rates, close more sales, and get a positive ROI from explainer videos (in that order). 
Twitter: @breadnbeyond
Email: [email protected]