What makes a website search great? Is it its ability to search what you type?
Take 1: You go to a brick and mortar store, ask for a product from the sales team, they are unable to come up with your demand, you step out of the store unsatisfied, and you carve a negative judgment about the store.
Take 2: You go to a brick and mortar store, ask for a product from the sales team, they are unable to come up with your demand, they assist and try to convince you of a similar product by adding spices of ethos, pathos, and logos, you get persuaded, you walk out of the store happily, and you draw a positive impression of the store.
I am sure that you all would want your website search/product search to behave like the sales team of Take 2 scene. The ability to JUST search is trite. Site search competency is judged by its smart search potency, astute suggestive powers, and its capability to dispel someone's doubts by positive persuasion.
Its importance surges up the mountains if you are operating a new eCommerce business. It is a point at which User Experience starts.
Things required to design an intelligent site search
Distinguished Placement, Easy Visibility, and Clean Design

It is obvious that your clients would land on your home page and check for the search bar. Since it is the first interacting juncture where humans and machines communicate, you can't design it with a casual mindset.
Here are the "do's and don'ts" regarding the visibility and placement of the search bar:
Don't place your search bar in the corner or bottom of your website. It would sound ironical when you will have to put efforts to "SEARCH A SEARCH BAR". It should be kept high in the upper left column or in the header bar placed right of the website logo.
Don't place the search box too close to the other boxes, such as other sign-ups, etc.
Don't keep a small-sized text area bound. Small-designing would cause trouble in locating the search bar.
Design it differently so that it looks distinct from other forms and fields.
Let people know that it is a search bar by mentioning the term "SEARCH" or "GO" and keeping a magnifying lens symbol within the bar.
Make the Search Bar Visible on All The Pages
|This is one of the most important characteristics of a good eCommerce website. Major sites don't let their users search for items from all the pages. The obvious advantages:
Improves product finding tremendously.
A user won't have to re-route its path to the dash page again and again. 
Provide Faceted/Attribute Finding in Search Results
A great extension/tool for making product search a piece of cake is by granting users to find and sort items based on the attributes or facets. This allows users to set the criteria (depending on their choices), such as the brand's name, relevance, latest trends, price, etc. This ensures that customers would get the dynamic results in accordance with their preferences and not something which sites want them to see.
You really need to identify the attributes of your products. If you have an automobile industrial background, you will have to establish a different set of facets and introduce it on your website. One way to simplify product filter and part finder for an automobile website are by adding a year make model attribute based functionality.
For example: Work on website search by adding simple drop-down components based on primary facets like model number, model date, date of manufacturing, etc.
Empowering User Search Within Results Pages
It is a niche guideline which many sites miss or don't pay attention to. It is slightly different from making the bar visible on all the pages. Here is how searching within the result pages looks like:
Include the search input again in the search bar. When you are able to return the search results, you make things much easier for the users.
Allow users to append more texts, details, or modify the part of descriptions, without having to input everything in again.
Place a cursor or arrow in the input box where a user is just needed to click the arrow and get the search input. This kind of empowerment can target users who are especially associated with online business.
Sew An Intelligent Autocomplete Search Bar
Remember that you can't leave everything to customers' convictions. You will have to assist them at each step of the online shopping. Leaving too much for interpretation would tax their time, resulting in degradation of your brand value. Autocomplete fulfills this requisite of comforting the customers, saving their spells. What is autocomplete?
Autocomplete search predicts and offers a list of drop-down options based on some of the letters punched in the box.
It is extremely helpful when the words are difficult to spell/pronounce.
It can be extensively used for those customers whose mother language is not English.
"No Search Result" Can Be a Major Repellent
As a customer, I don't like to hear NO. I don't mind if a shopkeeper retort to some mindless tricks to convince me, but I would want him to at least try. Similarly, throwing up "No search result" could be a great setback for an eCommerce website.
Undoubtedly, people will fail to spell things correctly. They will make spelling mistakes, they will make typing errors, irrespective of what they input, you will have to reflect something. Keep in mind that a void result could induce a repelling effect. You can make your engine more efficient by adding synonym and thesaurus tools to your engine.
It can be possible that your store really doesn't have the product. Saying a blatant NO could cause literal frustration to your customers. You can suggest some of the options humorously and reassure users that you'd notify them by email as soon as the product arrives.
Add Synonym Tools to your Website 
There are more than 170.000 words in the English dictionary. A user can type any of these for a website search. Make your search engine map the synonymous words. Not all users would put the exact string as you want. Synonym tool can be wisely used to search the words which mean alike.
For example: If a user enters mobile phones, your store should be able to mine those options which are kept under the umbrella term of "cell phones" as well. 
Allow Multi-Linguistic Search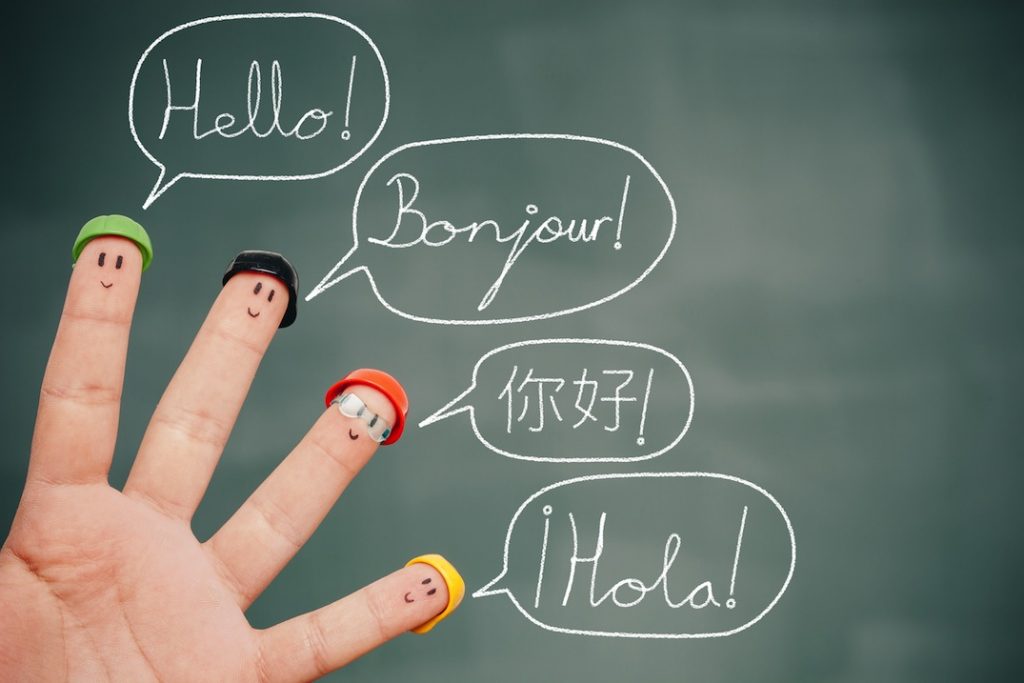 Allowing users to search in multiple languages define your mindset. Worth to note that multilingual search can be a roadblock for website analytics. However, keeping "English" as the sole option suggests that you are not prepared for global competition. A merchant looking to target the global audience would always introduce multi-linguistic search options on his website. This approach shouts out clear that you are ready to face the intense competition universally and you are ready to trample any length to polish your brand on an international podium. 
The only way you can replace brick and mortar business is by offering existing services of a traditional business plus exclusive services which no one or a very few of them offers. The amount of time, resources, and vision that you have spent so far to make your store appealing, these tips would only add greater aspects to your website.