Most businesses often begin small, which is where Shopify excels the most since the platform provides easy-to-use solutions to drive growth. When it's time to drive real growth to your online business, you might have to move outside of Shopify.
Shopify has made it easy to integrate with third-party applications, making it possible to enhance your online business's overall features and functions.
In that case, here is a quick review of some of the best Shopify marketing tools that you can use to drive growth in your business.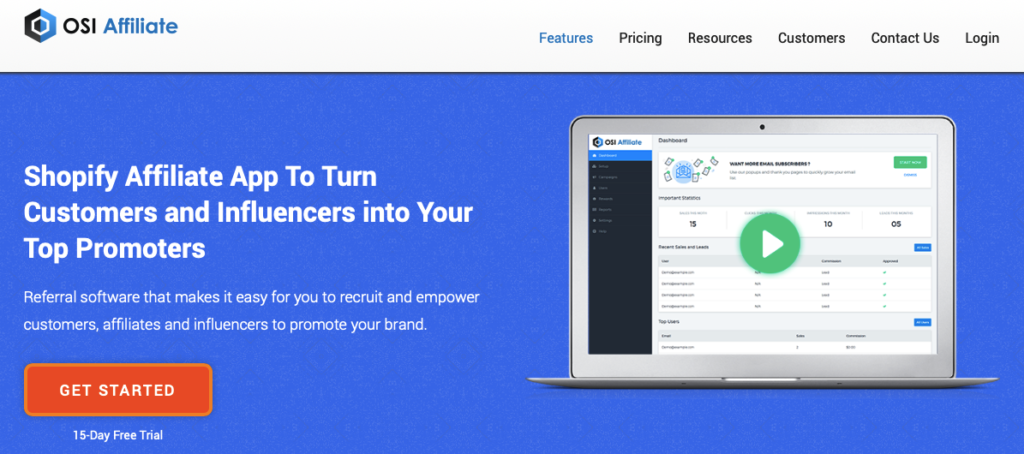 After you have finished setting up your online store, one of the recommended tools you must have before indulging in any form of marketing is OSI Affiliate Software.
This software prides itself on being the number one solution to business marketing. Through its sophisticated features, you can monitor your affiliates, offer codes, and lots more.
If you're one who doesn't joke with email marketing, you'll find the automated email system incredibly helpful. With this tool, you can send personalized emails to your subscribers with a visible call to action.
Using the advanced reporting system, you'll be able to formulate effective marketing strategies that will revolutionize how you market your products and services.
If you're running a hotel business and need an efficient tool that helps management, marketing, and administration, this tool is up to the task.
It is designed for vacation rentals, hotels of all sizes, Airbnb apartments, and lots more. There is no starting price provided by the vendor, but the free demo is enough to start using this software to grow your business.
You can deploy this tool on a Mac, Android, iPhone, and you can also access it on the web. Its features are remarkable, with lots of fascinating functions that allow you to stay afloat in business. An edgy part you should know is the 'automation,' which helps you run campaigns based on triggers or specific conditions.
This tool is often regarded as one of the most straightforward newsletter tools globally, with massive features that benefit the business operation. The price is competitive and engages over a billion users every month through emails.
Looking at the features, you will no doubt find it ideal for your business. This tool offers more than just email, from A/B testing to custom landing pages and video email marketing.
Imagine software that gives you access to your entire business with just one login. It's a highly sophisticated tool that combines all inventory, customers, emails, leads, orders, in-store POS, and lots more. With this software, all you need to manage your business and solve various needs is just this simple yet advanced software.
AllProWebTools can also provide you with a detailed reporting dashboard, which follows your leads and clients right from when they stumble on your site and beyond. When you integrate it with either Dropbox or perhaps Google Drive, this software can backup important files. It can include appointments, emails, invoices, etc.
This software is Windows-based, and it offers lots of functions like POS, purchase order, production management, marketing, reporting tools, etc. 
It is specially designed for small to medium wine On-Premise businesses looking to transit from paper accounting to a more efficient software program that handles all aspects of the company.
They do not have a free version or a free trial, and the one-time pricing starts at $2000, which can be enormous for most small businesses. Going by what this software offers, there is no doubt that the price tag is worth the purchase.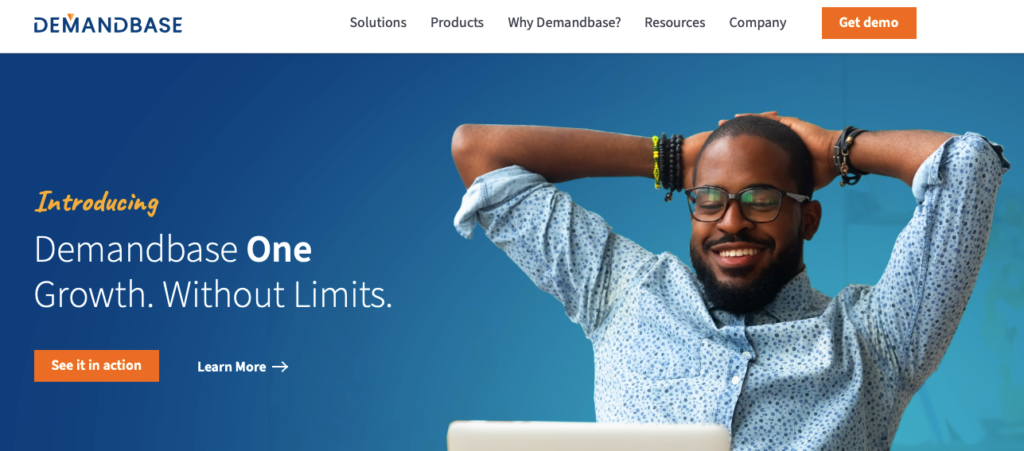 It is a web-based application that collects data from your target customers, track progress, and measure success using only one platform. It offers incredible features such as analytics, customer segmentation, engagement monitoring, campaign personalization, etc.
Going by the positive reviews so far, it is not surprising that Demandbase ABM Platform is one of the best Shopify marketing tools. It's modern software that you will not regret acquiring.
This marketing tool aims to bring business and customers together in one place—sort of like a market or platform. Customers can search for any business of their choice and book appointment, provided the company takes positions. For consumers, it is a free service. On the other hand, companies would have to pay a monthly fee to continue using the platform.
There is also a free version and a free trial, which allows you to explore the software before deciding to buy. It comes with lots of vital features that your business will find necessary in its journey toward success.
Marketing encompasses everything that you do to drive sales, and this includes using social media. Over the years, social media has gained immense publicity, making it one of the fantastic mediums to promote one's business. With Send Social Media, you can post to over 30+ social media networks like LinkedIn, Twitter, Facebook, Instagram, Google Plus, Interest, YouTube, and lots more. It comes with lots of helpful features that ensure a smooth marketing process on social media. Online stores such as Drum Set Lab use Send Social Media for their marketing campaigns.
It is a consent management solution that allows a business to seek website visitors' consent to collect cookies. It helps to make your business compliant with the GDPR, e-privacy direction, and marketing laws.  This tool is vital, primarily if you're serving a European audience where most of these laws apply. This marketing tool is best for all kinds of businesses operating online, with a starting price that is affordable for small and medium enterprises. There is also a free trial, which allows you to explore this software's numerous features before buying.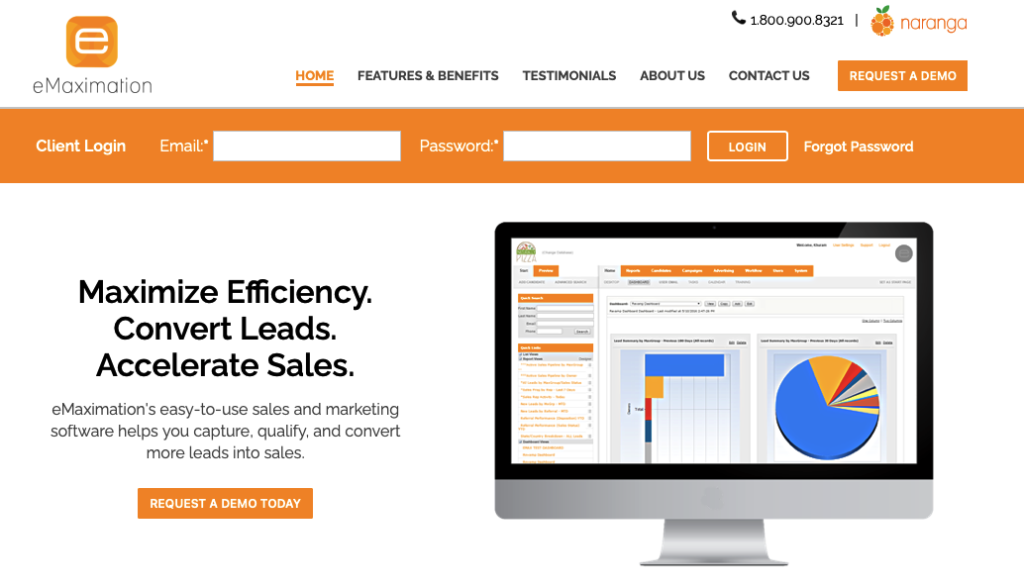 As a business owner, it isn't every process that you should be involved in. Sometimes, it pays to automate the process as you focus on the big picture. Some of the unique features include drip-feed marketing campaigns, prospect tracking, lead segmentation, and activity tracking. It's an ideal app for sales and marketing professionals. Hunting Bow Lab uses this tool to automate its digital marketing processes.
Conclusion
Now that you're aware of the marketing tools for Shopify, you may now work towards increasing sales to your online store and drive traffic to your site. Having the best tools in your arsenal can surely help you with your business goals through effective marketing strategies.