You can have multiple funnels with multiple goals. Pick the one you wish to check in detail from the left dropdown menu (marked green). Now your funnel will be displayed in the middle of the screen.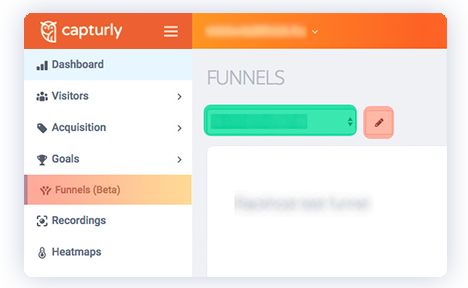 Note: By clicking on the edit icon (marked red), you can modify each and every step. Please note that modifying your funnel can break the continuity of your funnel since a new or modified step may don't have any historical data to work from.
By default you will see the data from the past 7 days. Select a specific date or any timeframe and click on the Apply button to see the results.
Under Overview you have access to the breakdown of each step by visitor data such as the country or the browser the traffic comes from. If you're having ongoing Google Ad campaigns you can also track them by source or name. Here is the complete list of all filter options:
Returning visitor

Referral URL

Device model

Country

Campaign Keyword

Campaign Source

Campaign Name