E-commerce marketing doesn't need to be hard. If you already have some customers, you can get them to promote your website for you through a referral program. This will allow you to get more out of your paid promotions for you to triple the value of each customer that comes to your website. When someone visits your site, they are more than just a customer. Instead, they have the potential to drive more traffic and sales to your website.
Here's how referral marketing works. Referral marketing is powerful because it leverages your customer's relationships.
In marketing, there are 3 types of referrals:
Hot – they are always ready to convert. These are customers that are on the verge of buying.

Warm –  are those who are still thinking if they should buy or sign up. These are customers who may not be interested in your products but like you enough to support you.

Cold  – customers, on the other hand, are total strangers. They have a low chance of conversion since they don't know you and they don't need what you are offering.
Referral marketing leverages the second type of referral: the warm referral. While you may think that a hot referral would be better, a warm referral is better for the long run. With a relationship, you can sell to the prospect again and again. So the lifetime value of the customer is higher than the hot referral. Referral marketing promotes to hot prospects by utilizing their customers' relationships with them. This way, the brand doesn't even need to create a relationship with the prospect. The customer already had that relationship with them.
In referral marketing, you ask your customers to refer their family and friends to your site in return for a referral incentive. The more friends they refer, the more rewards they will get.
This works especially if you are running e-commerce marketing. Your customers will be more encouraged to promote your site if they get something in return.
Referral marketing is powerful yet so many online business owners still don't use it. If this is you, here are 10 reasons why you should be using it now.
1. It's the Fastest Way to Drive Traffic to Your Site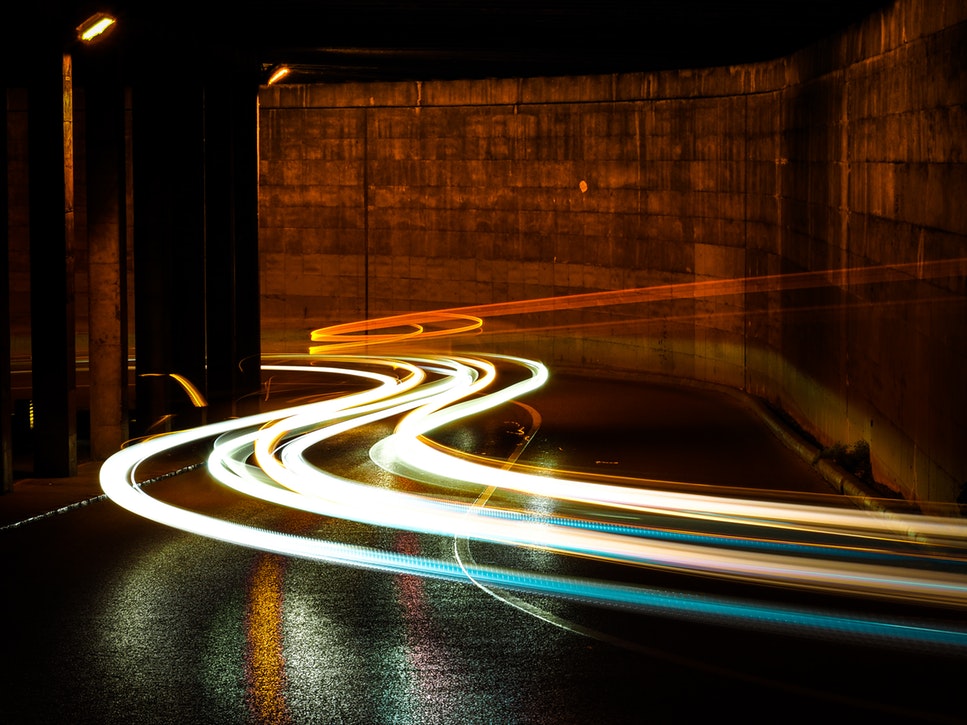 Source: Marc Sendra martorell
One of the reasons why you should have a referral program is the traffic. There is simply no other marketing method out there that drives as much traffic as a referral program. The reason is the exponential system. With every customer you get into your referral program, that person is able to refer at least 3 more people to your site. These people can also refer 3 more people and so on. Depending on the type of reward that you have, this can drastically improve the traffic of your website.
2. It Increases Your Sales and Subscribers
Aside from traffic, it can also increase your sales and subscribers. With more people knowing about your brand, you have a greater chance of closing that sale. Even if you don't get that sale, you can still capture their emails and send them your monthly newsletter. Either way, you'll win because you can create a relationship with your customers.

This is the reason why big brands like PayPal do this. PayPal started as a simple payment processor. No one knows what it is. But they launched a referral program where they pay for every person that signs up to their platform. The result was amazing. Today, PayPal does 1 billion transactions per day. That's how referral marketing can help you grow your business.
3. It Builds Trust in Your Brand
As mentioned, referral marketing is powerful because of its ability to build relationships with warm leads. While you may not have a relationship with incoming prospects, your customers do. This results in word-of-mouth marketing which ultimately builds your brand. With more people mentioning your brand, the more social proof you get. With more social proof, the trust level of your brand increases. So if you are just starting your business and no one knows about your name, you should consider having a referral marketing program. It may help you build your brand.
4. It's Easy to Implement
When e-commerce website owners learn about referral marketing, they usually think that it's too complicated to implement. But that's not true. With the right tools, you can easily launch a referral marketing program with a few clicks. There is now some e-commerce marketing software for referral programs. Just set your rewards and who to reward and you are ready to go.
The great thing about this referral software is their integration with popular e-commerce platforms such as Shopify, Magento or WooCommerce. This way, you don't need to customize anything. The referral program will be automatically integrated into your platform seamlessly. It may help to go to the apps section of Shopify or the WooCommerce plugins in Envato if you are looking for referral program software.
5. It is Way Better than Ordinary Coupons
The classic way of sending coupons is through email. This is where the e-commerce website owner sends an email broadcast to his list informing them of the discounts for their products or services. But referral marketing takes it up a notch. Instead of just giving away discount coupons, it is better to ask them for referrals in return. This is where you ask them to refer at least 3 of their friends before they can get access to the coupon. It is the same reward but you get more in return. You don't only encourage your customer to buy because of the discount code. You also get new prospects into your site in the process.
6. It's Cost Effective
Many e-commerce website owners promote their sites through paid promotion. The go-to marketing method is always Facebook ads or Google ads. While these are effective, they can be quite costly. And if you don't do your ROI tracking right, you may be losing money.
Referral marketing is a cost-effective way to promote your site. This is because you only need to pay for your referral software and you can already allow your customers to do the promotion for you. This is a form of marketing that leverages your existing customers and attracts more people to your site. You don't need to pay them to promote you. You only need to give them a reward. This reward may not even be cash-based. A simple discount code will do.
7. It Creates Good Reviews
Referral marketing has a side effect. While it can drive more traffic and sales to your site, you also get more reviews in the process. If you are giving a reward that's worth a review, your customers will do it. In fact, if the reward is so great, they would even go and write about it in their blogs. This is more than customer feedback. This is where you get authentic reviews for your products and services.
One of the reasons why Uber made it big is their referral program. Uber has two referral programs: a referral program for riders and a referral program for drivers. The referral program for drivers gave cash incentives to drivers who have just signed up. Then, they also give incentives if drivers are able to meet a certain number of rides. The referral program for riders gave away free rides to new riders. This quickly became viral as more people share this program with their family and friends.
The result was good reviews. Once someone refers the brand to another person, they need to vouch that the product or service was good. This is word-of-mouth marketing. It makes referral programs so powerful because more people visit your site because of the higher perceived value of your products and services.  
8. It Attracts Influencers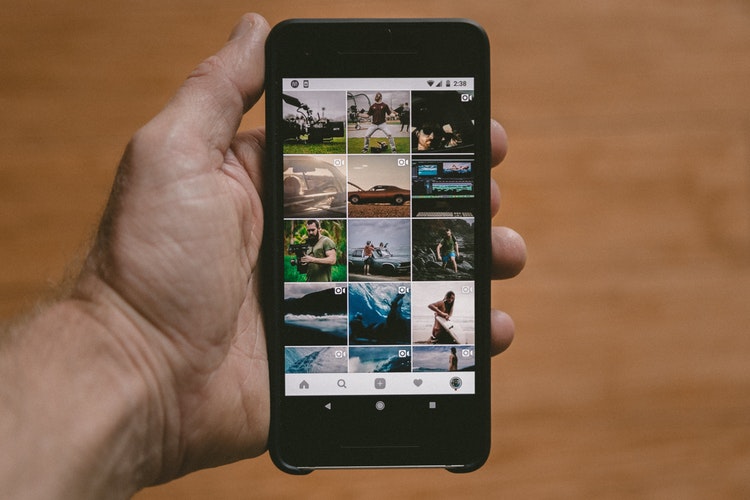 Source: Jakob Owens
If there's one form of marketing that can drive massive traffic to your site aside from referral marketing, that would be influencer marketing. One mention from an influencer can driver thousands of people to your site. This is because influencers are able to dictate what their followers should or should not buy. They inspire their followers through their lifestyle and they recommend products along the way. Often, their recommendations are authentic. This means that they liked the product and that's the reason why they are recommending it to their followers.
How can referral marketing attract influencers? Well, a referral program has a reward. If the reward is attractive enough, you can even get influencers to promote your site for you. It may help to create a custom referral program for a particular influencer. This means that you will give away an exclusive discount code under their brand name in return for their promotion. Also, you may need to send a sample of your product to the influencer. This way, they can review the product before promotion.
9. It Adds Oomph to Your Emails
Email marketing may be old but it still works. You still have the opportunity to reach your customers on a personal level with email. The problem with most emails is that they can be quite promotional. This results in many unopened emails. But if you design your email with a referral program on top, it can change the way your customers view your emails.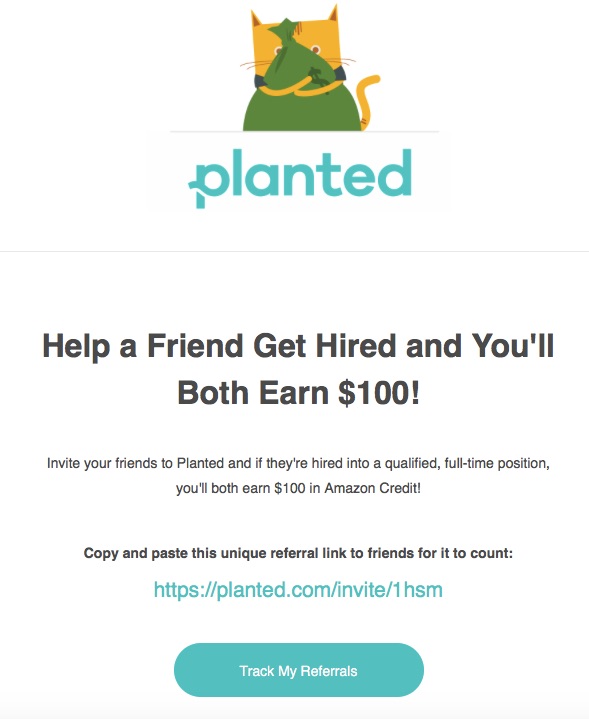 Source: Extole
What makes referral programs so attractive in emails is that your emails start with a reward. You start your emails by showing what you can do for your customers before asking them to buy from you. Instead of shooting them with product recommendations, you ask them to sign up to get their free discount code or item. This is more attractive.
The best part is that it increases your email length. This means that your customers can get more out of opening one email and they will be excited to see other incoming emails from you.
10. It Creates Loyal Customers
Why are referral programs created? On technical terms, it is created to increase the average lifetime value of a customer. In simple terms, it is created to increase the number of loyal customers to your website.
Here's how referral programs create loyal customers. Referral programs often give away discount codes or cash discounts for referrals. Discount codes are only useful if you purchase from the website again. Most people who will join your referral program will already have the intention to buy from you. And they will refer more if they want to buy from you again and again.
Also, referral programs create loyal customers because of word-of-mouth marketing. This is the only form of marketing that gathers instant warm leads. This is because the brand has been referred by a friend or family member – a person they already know and like. The referral is done by positively talking about the brand. Since they are warm, the sense of community or belonging is often stronger. This results in brand loyalty among customers.
Do you have a referral program?
It is absolutely essential for e-commerce websites to have their own referral program. There is simply no other marketing method that drives as much traffic, subscribers and sales as referral marketing.  Not only will this leverage your existing customers' power to promote your site, but you will also get to promote your site in a cost-effective manner. With it, you can have something to give in return for emails. You can also send it out to your existing email subscribers.  Plus, it is easy to implement with referral software. With it, you can create a referral program with a few clicks and track all the referrals that come in.
Also, today's marketing is no longer about who ranks on the search engines. It is all about branding. People need to remember you and you need them to refer you to their family and friends. You need influencers to recognize you and promote you. You need your customers to search for you and come back to buy more. You need to do more than depend on paid promotion. You need a system that builds your brand. You need a referral marketing program.