Are you cautious? Do you collect all the information you can have before making a purchase decision? We have great news for you. We just created an easy-to-understand comparison table for you to find the best session replay tools and heatmap visualization alternatives.
Finding the right tool can be more effortless.
Summing up all the different tools, plans, features, and other specifications can easily turn into an infinite loop. In order to help you, we created a comparison table that summarizes all the main and most popular behavioral analytics tools, heatmap visualization alternatives. It can be a great help in making the best decision for your online business.
| | Capturly | Hotjar | Smartlook | Mouseflow |
| --- | --- | --- | --- | --- |
| Tracked sessions /month | unlimited | 60,000 | 5,000 | 10,000 |
| Recorded sessions /month | 20,000 | 60,000 | 5,000 | 10,000 |
| Monthly price (USD) | 29 | 32.59 | 21.35 | 32.59 |
| Complete analytics | yes | no | no | no |
| Session recordings | yes | yes | yes | yes |
| Unlimited custom events | yes | yes | no | no |
| Number of funnels | unlimited | unlimited | 1 | 3 |
| Number of websites | 2 | 1 | unlimited | 1 |
| Number of users | unlimited | unlimited | 4 | 1 |
| Recordings retention | 6 | 12 | 1 | 3 |
| Data retention | unlimited | 12 | 1 | 3 |
| Heatmap generation | automatic | manual | manual | manual |
| Click heatmap | yes | yes | yes | yes |
| Scroll heatmap | yes | yes | yes | yes |
| Segment heatmap | yes | no | no | no |
| Email tagging | yes | yes | yes | no |
| UTM filtering | yes | no | yes | no |
The listed features are based on the smallest paid plans of each tool
If you're still in the decision-making process on the best behavioral analytics tools and the best session replay tool, you want to see heatmap examples and learn more about what heatmaps tools are here you will find some questions. The answers for them might be able to help you to make the smartest choice.
What is your aim with using behavioral analytics?
Are you simply eager to know more about your users' behavior on your website? Do you want to discover the churn points in your customer funnel? Would you like to track all the technical issues and provide better technical support? By segmenting your traffic by source, browser or OS, Capturly can help you in all of these cases. You can read more about our use cases here.
Do you need any other features besides free session replay and heatmaps?
If you run a single page landing site, a free session replay tool may be enough for you to understand your visitors, but in the case of an online store, you may also need some additional features in order to get the most accurate insights. What are heatmap tools? Learn more about how to use heatmap tools with others and see heatmap examples. Besides tracking all the main metrics regarding your website, you can even build up your own custom conversion funnel in Capturly, which is a great feature for highlighting where your customers abandon your cart.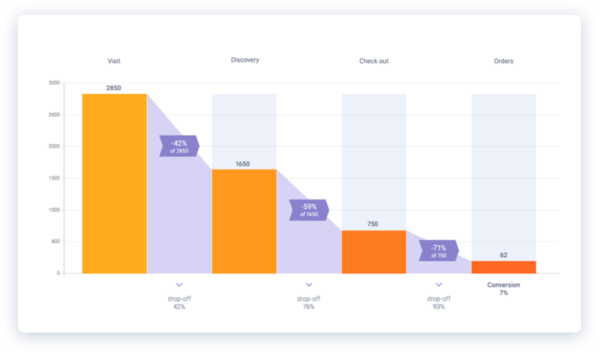 How long do you want to use the tool?
Do you need a behavioral analytics tool to only check the results of your upcoming campaign or you want to check all the replays and heatmaps of your website regularly? In the previous case, a trial may fit your needs perfectly, it can be a great start to get familiar with it and you are free to upgrade anytime. In the latter case, it's advised to pick a small paid plan to have enough data for sampling.
How long do you need the data for?
Data retention can be a crucial issue. It can be really annoying if you don't check your behavioral data regularly – what we always highly recommend – or you need the data of your past campaigns and they are not available. More data means more insights. It's advised to have at least a quarter of data at your hand when you make changes to your website.
Do you want to share my profile with others?
Having a marketing or product team you work with or maybe you have an advisor on board? In this case, it's always good to share the data with them for security reasons instead of using the same account. You probably don't want others to meddle with your admin settings.
And don't forget. You can even start with a trial or Free plan to get familiar with these advanced analytics. You can upgrade anytime later on.
Capturly also offers a
Free plan with 1000 recorded sessions/month
and comparing to Hotjar, in Capturly's free plan you can keep all of your recordings and the recording process starts automatically, right after the tracking code is implemented in your website.
Do you have any further questions regarding our plans? Feel free to contact us here.