UX writing is a quickly developing occupation that requires knowing how to design digital products using words. Being a UX writer means to create flawless and intuitive user experiences with digital products such as websites and apps.
With the current demand for UX writers being very high, a lot of copywriters and content writers are looking to enter the field. However, writing microcopy for digital products is a totally different story, so you need to learn how to shape product experiences by putting themselves into the shoes of users.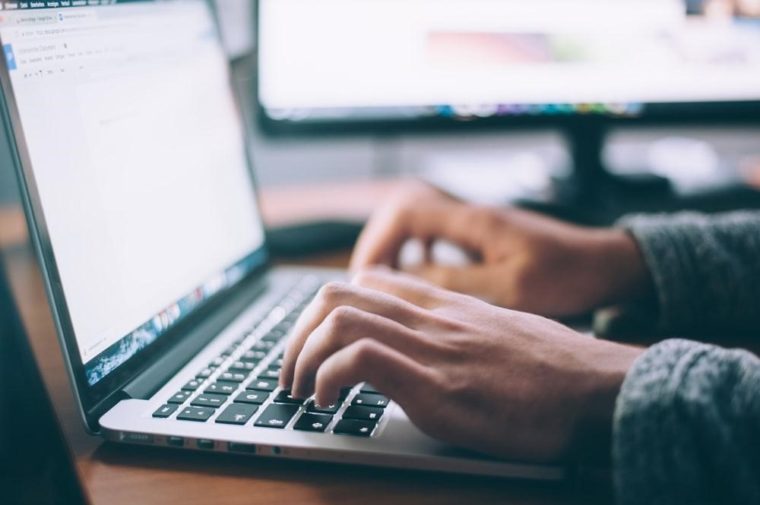 Did you know that the UX writer is expected to do research to evaluate the effectiveness of different versions of microcopy? Or what about the fact that UX writing involves coming up with images and functions to help users navigate their way through digital products? If you really want to ensure that your UX copy is helpful, informative, and consistent, follow these five rules of effective UX writing. 
1. Aim for Concise Copy
Keep the text as short as possible by eliminating redundant words. It's called microcopy for a reason. Choose your wording carefully as the copy needs to provide relevant information in a brief form. For example, Airbnb's search bar explains users in the most simple way how to do their search.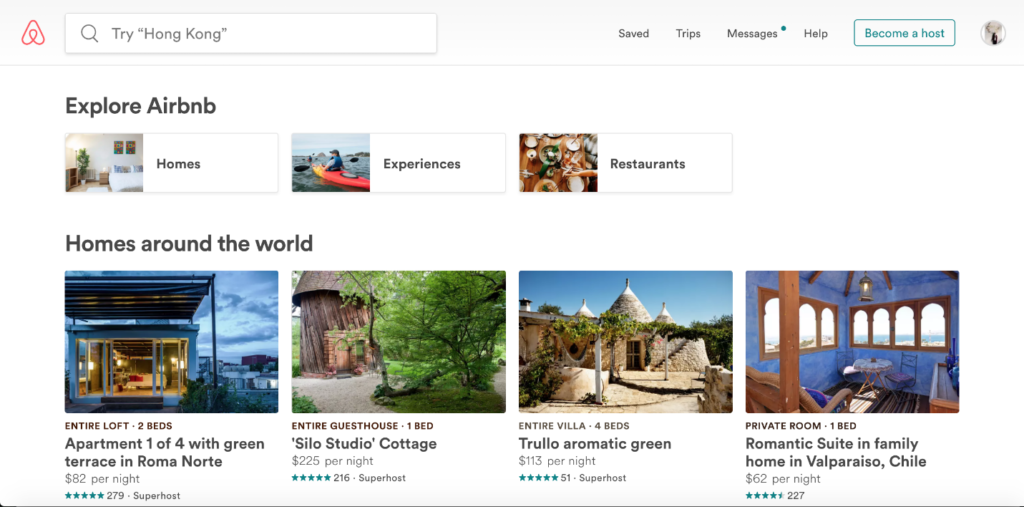 What usually takes writers in the wrong direction is the desire to sound eloquent and professional. They add a few words that sound nice but are purposeless. The final result may seem good, however, you can't forget that you are creating a microcopy. All the words that aren't necessary in terms of providing information or complying with the style of your copy need to go. 
Be guided with a simple thought, "Can I simplify this more?" As long as the answer is yes, you need to do some more work. Give different options a try and experiment with possibilities until you are happy with the result. 
2. Put the Users in Focus
Always check if the text is user-centered. Remember: your primary purpose is to make using a digital product a flawless experience.
A few guidelines can help you stay on the right track:
Think like a user (what you would like to know, what information you would expect, what would present a challenge, etc.)

Use language that everyone understands and avoid technical terms as well as internal terminology

If you had a testing phase note down the language that users used and adapt your copy accordingly (

data-driven UX

is the outcome of the testing phase which is why it is recommendable)
Use the language of the target audience and meet their expectations. Meaning, that you should stay true to the brand's image and personality. For example, Dollar Shave Club ads a little humor in their product description as humor is their common companion. 

3. Make Copy Understandable for Everyone
Use active voice and address users with "you" and "your." It's easier to read and understand.
There might come along projects that present a real challenge for you. Instead of settling for lesser quality, turn to some useful services and tools that can help you create a well-written copy. Here are a few helpful tools copywriters use:
With the help of these tools and services, you'll ensure that your copy will be clear and comprehensive. No matter the age, gender, or educational background, the copy needs to be read effortlessly. Albert Einstein put it well by saying:
"If you can't explain it simply, you don't understand it well enough."
If you want to do a test run, ask a few people of different ages to read the copy and tell you if it's all clear to them.
4. The End of Copy is Your Beginning
Start writing from the end and go through the steps that lead to a successful outcome for the users. Beginning with the final step will help you create a perception of the crucial points. The decision that users make at those points will determine their path.
The final call-to-action needs to be persuasive. Your CTAs can improve the overall success of your website so they deserve all the attention. Use power words like:
Free

You

Win

New

Now

Popular

Guarantee

Limited

Thank You
Grammarly gives a great example. They encourage users to add Grammarly to Chrome by emphasizing in CTA that it is free.

5. Embrace All the Necessary Changes
Writers can be very protective of their work. This can't come as a surprise considering the amount of effort and time they invest in their copy. However, the reality is that all great copies demand some editing and rewriting. 
Be open for revisions and rewrites until the very end. You don't know how user success will look like until the end of the design process, so be ready. Web designers and other team members can have valuable suggestions and you should take them into account.
Revision and editing aren't a criticism of your work. It is a process that combines different people with different talents that share the same goal – effective microcopy. 
Conclusion
By following these rules, you'll have the best formula for how to approach UX writing projects and make your microcopy as effective as possible. UX writing rules are often improved and advanced, as the profession continues to evolve rapidly. What doesn't change is the foundation of high-quality UX copy. That foundation is built on these five crucial rules of UX writing.