Nowadays, E-commerce or electronic commerce has become one of the essential parts of our daily lives. From buying books to ordering food, we deeply rely on several E-commerce platforms like websites or mobile apps to meet all our online shopping needs. As a result, the market competition in the E-commerce sector is highly tough.
To stay on top of this competitive market, having an intuitive, user-friendly, and well-designed website or app is crucial for every E-commerce business. This is where UX design comes into play. Let's explore the importance of user experience in modern E-commerce development and all other aspects.
Basics of user experience design
Before diving into the major roles of UX design in E-commerce, it's essential to know the basics of user experience design. UX design refers to the process of making products or services based on user preferences and needs. This involves creating and tuning the feel of any product & ensuring that it's visually appealing, intuitive & easy to use. Whether it's an E-commerce or a gaming platform, UX design plays the most significant role in providing more engaging, enjoyable, and seamless experiences to the end users.
What are the basic UX design elements in E-commerce?
Here is a table to outline basic UX design elements and their major applications in E-commerce store development:
| Design elements | Purposes |
| --- | --- |
| Navigation menus & buttons | Assists users toward desired actions that result in improved conversion rates |
| Search functionalities | Increases efficient product discovery that leads to increased user satisfaction |
| CTA buttons | Assists users toward desired actions that results in improved conversion rates |
| Product listings | Offers relevant product information & descriptions. This enhances the overall shopping experiences |
| Product details | Helps users with detailed information about products. This leads to increased user trust |
| Loading speed | Helps to minimize cart abandonment and bounce rates. This improves overall user experience |
| Responsive design | Assists users toward desired actions that result in improved conversion rates |
| Shopping cart | Helps to minimize cart abandonment and bounce rates. This improves the overall user experience |
| Check out process | Makes the path to purchase streamlined. This increases overall conversion rates |
| Personalization | Tailors the online shopping experience and improves overall user engagement |
Why is UX design important in E-commerce?
In the field of E-commerce development, the UX design process mainly focuses on developing a user-friendly and seamless shopping experience for potential customers. The following reasons make UX design elements essential in E-commerce solutions:
1. Impressions matters
When users open an E-commerce application or land on an online shopping website, their first impression plays a vital role in making purchase decisions. A well-designed and intuitive user interface with some visually appealing features can effectively grab users' attention and retain them for a long time. The following factors strongly influence a user's first impression.
Aesthetic appeal: Design elements like imagery, typography, and color schemes of an E-commerce website or mobile app help to create a visually appealing interface. These elements must align with the overall brand's identity & efficiently resonate with target audiences.
Consistency: Consistency in user experience design allows users to navigate any E-commerce platform effortlessly. This may include button styles, navigation menus, page layouts, etc. This eliminates cognitive load & improves the overall shopping experience.
2. Intuitive navigation
Developing intuitive navigation is one of the major goals of E-commerce UX design experts. This is because every user prefers to find their products or services on the website or app with no hassles. To make good navigations, the following things should be considered:
Proper information hierarchy: An information hierarchy always ensures that every user can seamlessly locate products, categories, as well as relevant information. This mainly involves logically organizing content & using proper labels & headings.
Search functionality: Search functionality with suggestions & filters makes the shopping process streamlined. It allows users to find products depending on their needs and preferences. This reduces the effort and time required for making a purchase.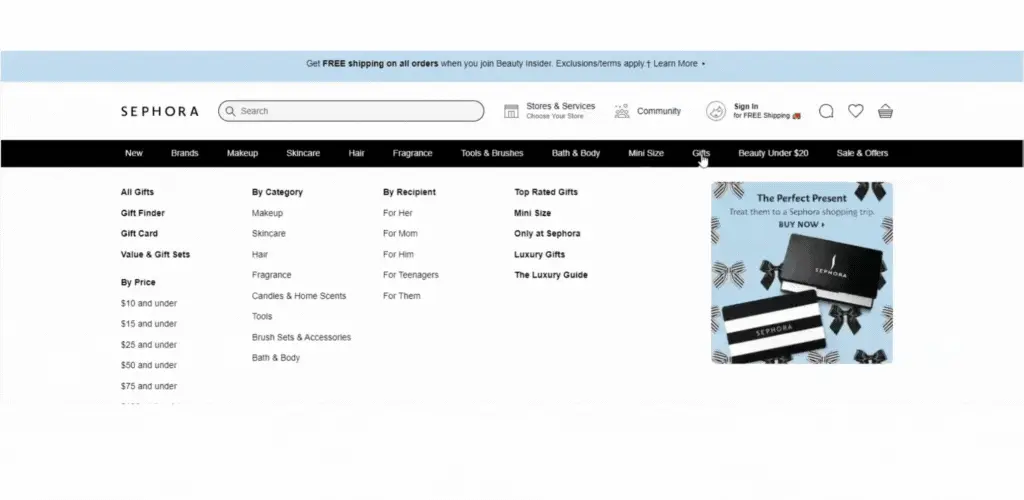 3. Seamless checkout process
The checkout process plays an effective role in the overall user journey for online shopping platforms. A well-optimized and intuitive checkout experience impacts conversion rates significantly. Some of the elements of a well-designed checkout process include:
Minimizing friction: Reducing the number of forms & steps during checkout effectively eliminates friction. Implementing features like auto-fill for billing & shipping info and guest checkout makes the overall checkout process more efficient.
Security & trust: Offering proper information on security measures like secure payment gateways and SSL certificates enhances trust in users. This also makes them comfortable sharing their payment data and other relevant information.
4. Mobile responsiveness
Nowadays, where smartphone devices are dominating the whole world, having a mobile-responsive website or app is important for every E-commerce business. UX design should ensure that an E-commerce platform will be accessible & work seamlessly on several screen sizes as well as orientations. Mobile responsiveness mostly depends on the following factors:
Responsive design: Adapting the content & layout to fit multiple screen sizes always ensures that every mobile user has a fully optimized and similar experience to desktop users.
Touch-friendly interface: Mobile users usually depend on touch gestures. So design elements that are simple to interact using fingers are crucial to achieve a positive mobile experience.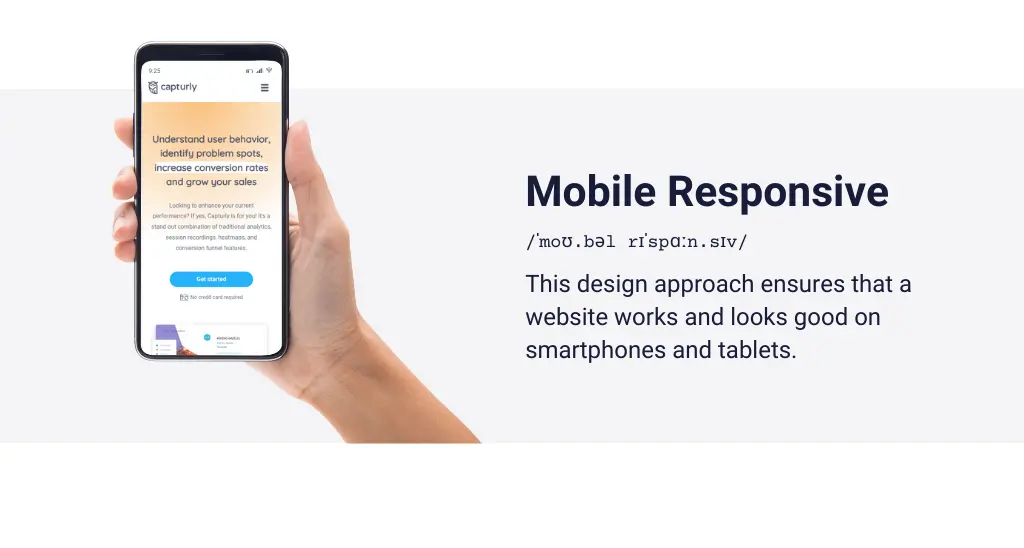 5. Loading speed & performance
User experience is highly affected by website or app performance. This is because laggy interactions and slow-loading pages make users frustrated and this may lead to huge bounce rates. The following should be considered for fast loading speed & better performance:
Optimized images & media: Compressing images and using well-optimized media content can improve loading times significantly.
Efficient code: Efficient & clean code always ensures that any E-commerce platform (website or app) runs properly, even on less powerful devices or poor internet connections.
6. Recommendations & personalization
In E-commerce development, personalization is one of the powerful tools & UX design takes personalization to the next level. By analyzing user preferences & behavior, E-commerce websites or apps offer tailored content and recommendations to customers. Personalization may include:
Product recommendations: Suggesting the best products based on the purchase and browsing history of users can increase user engagement and sales.
Customized UIs (user interfaces): Adapting the user interface to show relevant content based on the user's preferences and interests increases the overall shopping experience.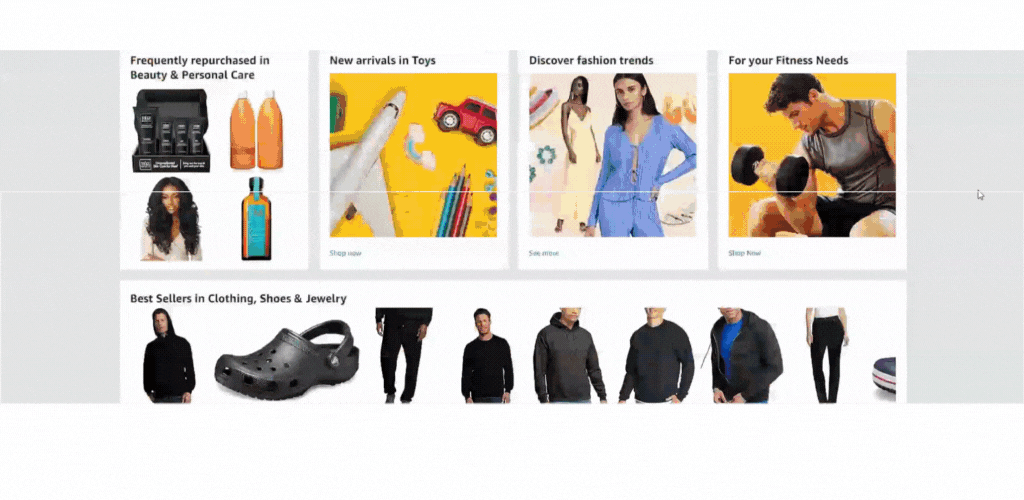 7. Continuous improvement & feedback
UX design is a very iterative process. Analyzing user behavior and gathering feedback helps to address key areas for improvement. Refining the UX design & regular updates based on user feedback always ensures that the E-commerce website or app stays on top of the competition.
Usability testing: Conducting a usability testing process with real users effectively uncovers areas of doubt and key pain points in the user experience design.
A/B Testing: Testing several design variations & measuring the impact on user preferences and behavior helps to optimize overall user experience over time.
8. Omnichannel experience
Today's customers always expect a seamless shopping experience whether they are making purchases from stores, websites, or mobile apps. UX design processes play a big role in making a unique omnichannel experience where customer preferences and user data are fully synchronized across multiple touchpoints. This level of omnichannel experience offers a more personalized and cohesive journey.
Apart from that, well-optimized UX design can take into account localization. This ensures that the E-commerce platform is completely accessible & visually appealing to every user from diverse regions. As a result, it has made it simpler for E-commerce businesses or brands to expand and reach a worldwide audience.
Benefits of UX design in E-commerce development
UX design plays a significant role in custom E-commerce development & its advantages extend to both users & businesses. Some of the key benefits of incorporating user experience design into E-commerce development include:
1. Enhanced customer satisfaction
A well-optimized E-commerce platform offers a delightful and seamless shopping experience that leads to improved customer loyalty and satisfaction.
2. Better conversions
Clear navigation, user-friendly interfaces, and visually appealing design elements eliminate friction in the customer buying process. This leads to better conversion rates.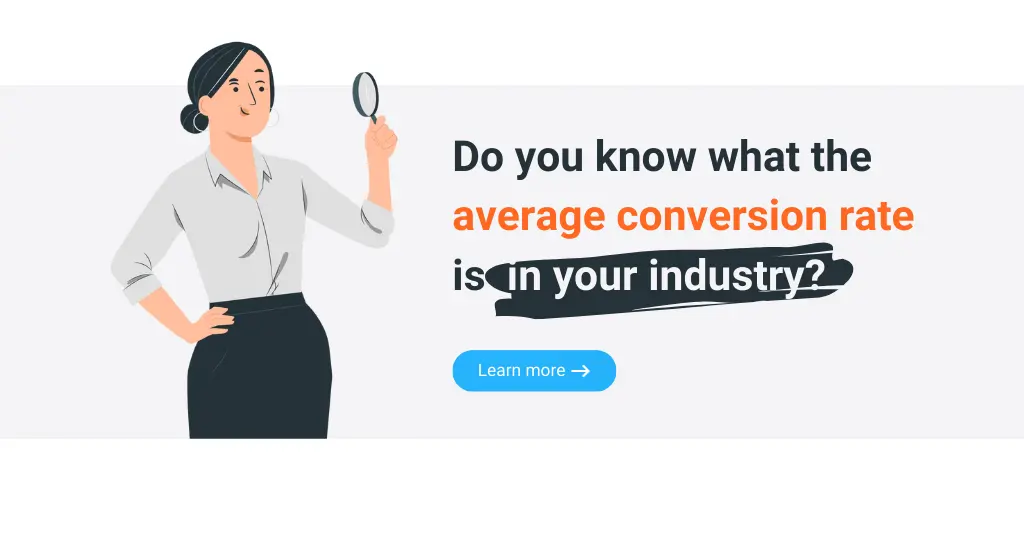 3. Minimized cart abandonment rates
UX design improvements in the customer checkout process like clear calls to action and simplified forms significantly minimize overall cart abandonment rates.
4. Improved trust & credibility
A professional-looking and visually appealing E-commerce store effectively enhances trust in potential customers and allows them to explore products and complete purchases.
5. High Average Order Value (AOV)
Effective user experience design leads to upselling and cross-selling opportunities. This effectively allows customers to add more products to their shopping carts.
6. Mobile optimization
A responsive UX design significantly increases mobile conversions. This is because most customers prefer continuing their shopping on their smartphones or tablets rather than desktops.
7. Minimized customer support requests
Convenient and clear UX design elements such as FAQs, images, appropriate product descriptions, and reviews reduce the necessity for basic customer support & inquiries.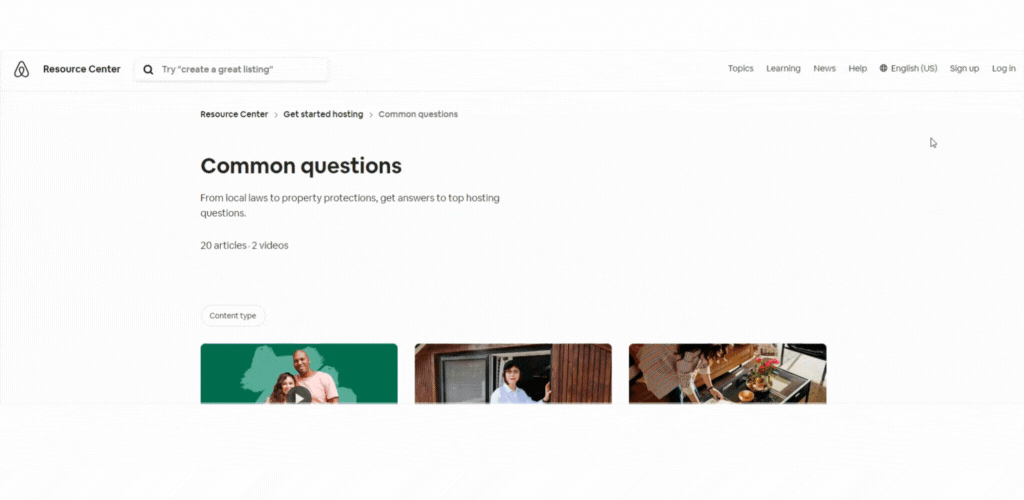 8. Faster load times
A well-optimized user experience design improves the overall performance of E-commerce websites or apps & reduces page load times. This leads to improved customer retention rates.
9. Better search & navigation
Efficient product search & filtering options allow users to find their interests and relevant products. This will improve the overall shopping experience and drive more sales.
10. Improved brand perception
A well-designed user experience (UX) always helps to convey the core values of the brand. This leaves a positive and good impression on potential customers.
11. Competitive advantage
In today's booming market, a sophisticated user experience effectively sets your E-commerce business apart from your competitors & attracts more valuable customers.
12. Better user engagement
Engaging user experience design elements like interactive features and personalized recommendations keep customers on the website or app longer. This improves better conversion rates.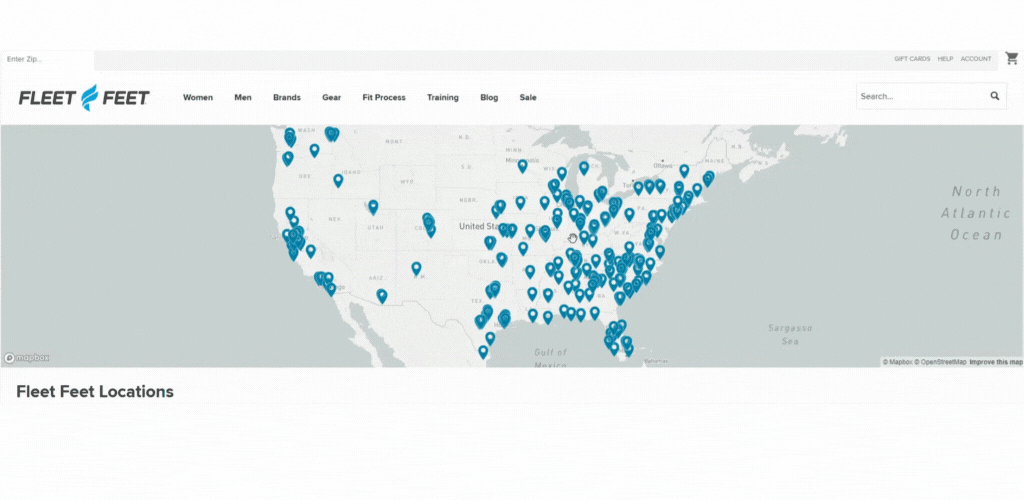 13. Data-driven decision making
UX design mostly involves analyzing & collecting user data & feedback. This helps E-commerce businesses make more informed decisions & optimizations depending on the user behavior.
14. Accessibility compliance
Better accessibility always ensures that your E-commerce platform can be used by any individual with physical disabilities. This expands the potential customer base & complies with any legal requirements.
Future of UX design in E-commerce development
The future of UX design elements in E-commerce development is expected to be reshaped by different trends & developments. Some of the prominent trends of futuristic E-commerce UX design include:
1. AR/VR integration
Augmented reality & virtual reality are already being integrated into many E-commerce websites & apps to take online shopping experiences to the next level. AR/VR integration allows customers to perfectly visualize products in their real environment before they make a purchase. This is an immersive approach that improves user engagement & minimizes return rates significantly.
2. Voice commerce
As some popular voice assistants like Google Assistant and Amazon Alexa become more prevalent today, professional UX designers have started working on voice-based features to enhance seamless shopping experiences. These features may involve designing user interfaces that can understand natural language & give accurate responses and personalized recommendations.
3. AI-driven customer support
AI-powered customer support or chatbot solutions are becoming more intuitive & sophisticated features nowadays. As they offer instant assistance to the customer & make the shopping process streamlined. UX designers have to ensure that these AI user interfaces are fully user-friendly and provide an unparalleled shopping experience.
4. PWAs or Progressive Web Apps
PWAs are known for web & native app-like experiences. They provide offline capabilities and faster loading speed. These features have become more prevalent and imperative in E-commerce, as they allow users to continue their shopping seamlessly.
5. Ethical design & sustainability
As today's customers become conscious of ethical and environmental issues, professional UX designers have to consider how their E-commerce store designs promote ethical practices as well as sustainability, such as offering transparent product information, eliminating wasteful packaging, etc.
Final words
In this fast-paced E-commerce world, UX design has become one of the essential components to achieve long-term success. An E-commerce platform with an excellent UI and UX has the potential to improve brand identity, grab & retain customer attention, and drive more sales. By focusing on key elements such as intuitive navigation, aesthetic appeal, mobile responsiveness, performance optimization, seamless checkout, and personalization, a UX design process gives a satisfying and convenient shopping experience to every user.
———————
Author Bio
Pooja Neharkar: Working at Sphinx-Solutions as an Expert Digital Marketer and Content writer specializing in SEO, Content, Email, and Social Media Marketing. Stay updated with the latest in digital marketing and tech. Passionate blogger sharing knowledge with clients and the world.