Improving your conversion rate optimization (CRO) means a visitor to your website completed a defined goal. This could be anything from purchasing a product, filling out a quote request, or downloading a white paper. This all leads to the growth in success for B2B lead generation.
While hiring an SEO agency can get traffic driving to your site and improve the quality of that traffic. But converting that traffic into sales is the next important step.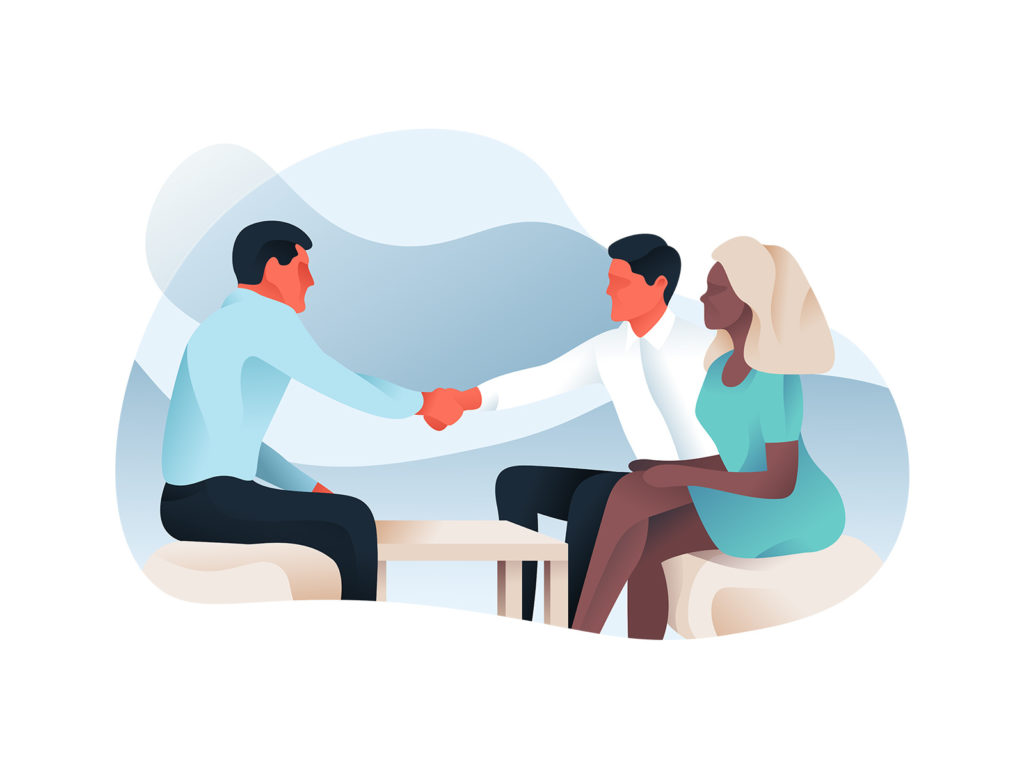 Top 16 tips and tricks
With these, you can utilize to boost your conversion rate and therefore generate more sales in your B2B business.
1.Track Everything
42% of B2B marketers say their largest barrier is the lack of quality data. Installing analytics and conversion tracking as an absolute minimum. You'll be amazed at how much data can be extrapolated just from these and can make a world of difference to your marketing teams.
2. Secure your Site
With up to half of online users checking a site's security before handing over personal details, you must secure your site. The link between your landing page and visitors' browser is encrypted by SSL (https) and is an important part of all lead capturing websites.
3. 

Speed Is Key
If a website takes more than 3 seconds to load, 40% of users will abandon it. Make sure your site is as fast as possible to avoid any potential clients clicking off, compressing images, and using a CDN will be a great benefit to your site's loading speed.
4. Clear </header>
Using the right HTML for your headings not only allows users to easily read your content and quickly identify the information they are searching for, but it also allows search engines to pick up on these heading with more ease, therefore driving more traffic to your site thanks to search results.
5. Engaging CTA
Boring CTAs can be incredibly detrimental to your lead generation. 90% of users who read your headline will also read your CTA. Revisit the wording of your CTA to seem more inviting and don't use 'submit'.
6. Credibility Power
Having validation from an authoritative source, such as a media outlet, provides an image of trust to your users. If you have been featured with one of these outlets, clearly display their logo on your site. This will give the perception that you have higher authority and visitors are more likely to seek your services.
7. Succinct Copy
On average, users only need 14 words to get the gist of what you are trying to say. Keep your sentences short, concise, and to the point, especially your opening paragraphs.
8. Video Embed
Videos are more popular than ever for companies to portray their image and set out their skills and practice. If you are using a hosting site, such as YouTube, remember to remove any related or recommended videos at the end. You don't want a competitor to be suggested and lose a contract due to this.
9. Visible Reviews
Users now heavily rely on reviews and their decisions can be easily influenced by these. If you've gained some shining testimonials from clients, don't be afraid to boast them on your site.
10. 'Why' Not 'What'
Visitors to your website already know what solution they are looking for and therefore they know what you provide. Focus your content around why you work in certain ways and why this is beneficial for potential clients.
11. Custom Images
Good images improve user experience on your site. These images need to portray your key messages and anything that isn't relevant or an 'obvious' overused stock image should be removed.
12. Valuable Content
The average visitor will read 3-5 pieces of content before deciding to contact the business in question. By providing insightful, unique content on your website, this will help with a positive purchasing decision. 
13. Brevity In Forms
Too many fields in your forms can risk losing inbound data. Keep forms short and simple, any other information you require can be gathered upon directly contacting the client.
14. Real Chat
If 44% of people say having a live chat feature is the most important tool on a website, there isn't much of an excuse not to implement this yourself. Any questions that arise are far more likely to be brought to your attention via a live chat with a real person, few of us are willing to use precious time and make a phone call. 
15. Social Last
Make sure your business has a good social media presence and display these at the bottom of your pages. Clients will then be able to easily click through to your social accounts.
16. Mobile Responsive
42% of users use their smartphones or tablets while browsing for your services. If your site doesn't convert well on a mobile device, it is unlikely they are willing to stay to see if they want to work with you. Make sure your website is mobile-friendly.
With all this in mind, even taking a few of these steps into consideration can boost your conversions.