Setting up a startup can be quite a challenge. There are many factors that you need to consider when you are setting up a startup. You want to set it up in a way that will maximize the growth potential of it. One area that can help your startup grow faster and gain friction in the early stages is the website and the users it attracts. You will want to track the conversion rates of your website to maximize the potential.
One tool that can help with improving and maximizing the potential of your website is heatmap. There are more ways heatmaps can help you with maximizing your conversion ways.
Not only will they help you understand what is happening behind the scenes with the users, but also you will know which areas of your website you should improve.
Using these tools to optimize your website might be a good way to start getting some visitors converted into users. This way, you will generate more revenue through your website, and that can be a big boost for a new startup to gain some traction and start growing.
In this article, we will take a look at some of the ways that your startup can benefit from using heatmaps for better conversion rates and how to use them to gain traction and start growing.
Better conversion rates
When it comes to generating revenue from your website, improving your conversion rates is one of the most important things. You want to turn your website visitors into your customers so that you can generate some revenue via your website.
How do heatmaps help with that? Firstly, you will be able to see which call-to-action content is actually good and how the users interact with it. If that content is not on point, then you cannot expect high conversion rates, as the users will not be able to use them due to poor quality.
Click heatmaps will give you a better idea about how your buttons and material on your site work. If there are many clicks on one item of your website, they might be the so-called frustration clicks, which might mean that your call-to-action buttons might not be working properly and they might need to be reworked.
Improving your conversion rates is essential for the growth of your startup so that is where heatmaps might help your startup get traction.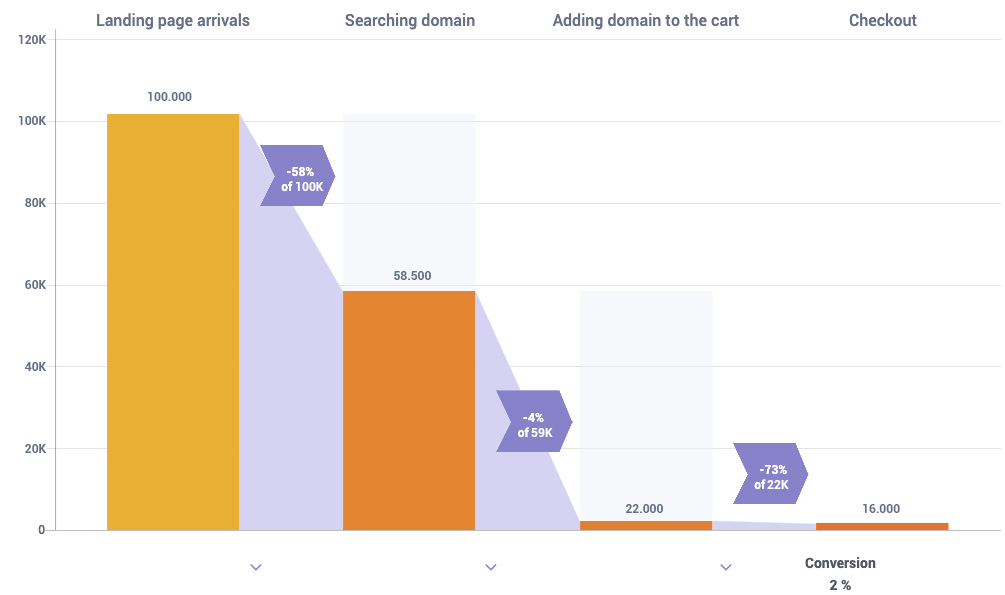 Improve call-to-action buttons
Heatmaps can help you identify if your call-to-action buttons are not up to par and if they need to be improved. If these buttons are not getting clicks and the attention that you want them to have, then it might be time to starting testing and experimenting for new options.
If these elements of your site are not getting enough attention, then you should try to implement some alternative options and test them for some time to see if there is an improvement in clicks generated.
More clicks mean more potential customers, so having a good system to engage users into becoming your new customers is essential. You can also use other tools such as Google Analytics and session replays to refine the statistics and the specifics of users on your website, but heatmaps are essential for maximizing conversion rates.
Improve the bounce rates
The bounce rate is a percentage of people that leave your website without performing an action to it. High bounce rates are an alarming sight for a startup owner. It means that one of your pages is turning people off. There might be more reasons for it – bad content, too much content, not enough pictures, bad design, broken links or forms, site not working properly… It is quite difficult to know.
Luckily, you can find that out to some extent with heatmaps. These might tell you if one or more of your website elements are not working properly. You can use click heatmaps to achieve this. There may be clicks generated on an element that is not working. Or there may be no clicks at all. You don't want to see people leave your website, as that will definitely help it grow.
Using heatmaps, you can identify if any of your elements are actually attractive for the users, and figure out which ones are and which ones aren't. Heatmaps are a great way of lowering the bounce rates on your website and thus, maximizing the growth and keeping the customers interested. 
They help you understand your customers better
You might be using some kind of analytical tools to help you get the statistics of your website and see how many users and customers you are generating. But seeing the numbers isn't everything. Once you see the number of users you get or the bounce rates, you will still not understand how the users think and what is happening on the other end of the screen.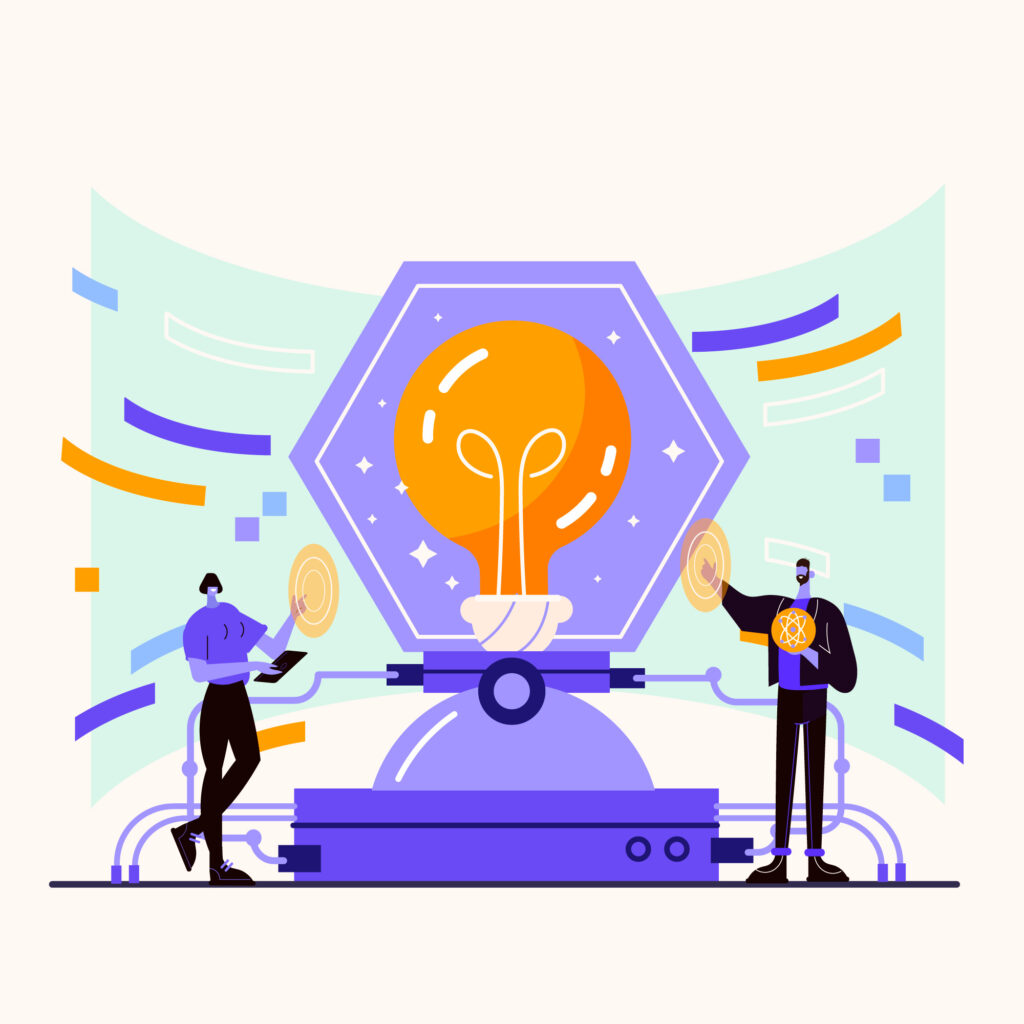 Understanding what the users want and how they behave can be tracked by heatmaps. You can use heatmaps to see where the users move and will help you understand which content on your website is actually attractive. Having great, engaging content is one of the pillars of a successful startup website.
Understanding your customers will also help you customize the website and tailor it to the liking of your users. Once you know what content is popular with the visitors, you will want to build on that and improve it. Luckily, you can see that with heatmaps and also click heatmaps. Scroll maps can also be useful for understanding the behavior – you will be able to see how far down the page users scroll and how to improve that as well.
They also help you know which parts of the site get more attention and how the users read the content. Usually, the users will look at the left part of the site first and then move to the right, which means that the left part of your page will get more attention, so you might want to move the more important content to the left.
Improve the visual content of your site
With heatmaps, you will be able to see which visual content is popular amongst the users. Having a great and engaging visual content is vital for not only a good-looking website that will attract users, but also to help users interact with the visual content itself.
Heatmaps would provide feedback as to which the visual content of your page is actually popular. You can see that with heatmaps. This is especially important if you have lots of visual content on your page or if you are marketing that content to the customers.
Having heatmaps do that for you can be very useful. Having a decent overall design will inevitably help you bring more customers and potentially more revenue.
They improve the layout of your content
Good content is one of the most, if not the most important thing about your website. Having good content will actually make users want to stay on your website and also attract new users. The layout of your content is just as important as its quality.
Scroll maps can help you distribute the content on your page so that the most important content will be visible to the users. One statistic shows that user viewing time more than halves once they scroll below the fold. This means that it is advisory to keep most of your important content near the top of the page.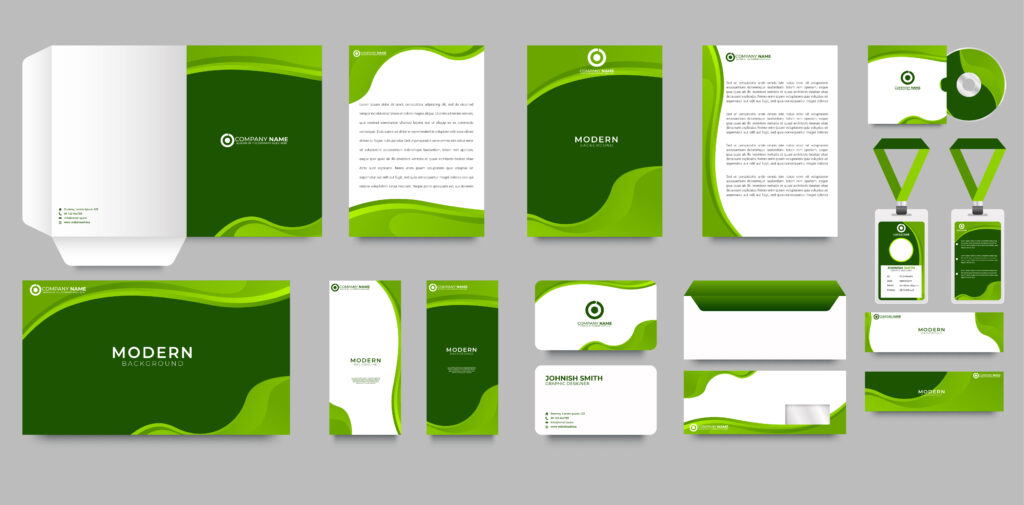 Not only will this improve the layout of your page, but it will also attract more users and new potential customers, which again, means more revenue potential. This is how scroll maps and click heatmaps come helpful if you want your startup to gain traction through your website.
Conclusion
To conclude, if you want to maximize the potential of your startup, you should consider investing in heatmaps. It is not a huge investment, but it can reap great rewards regardless. Heatmaps will help you understand your users better, which will lead to better conversion rates, which will inevitably lead to more revenue. 
Furthermore, heatmaps can help you improve and lower the bounce rates of the pages of your website and thus minimizing the number of users that actually leave your website without performing an action. Another benefit to help your startup gain traction is that heatmaps will help you improve the content on your site. 
Content is very important to attract users. Especially the visual content, which is often more important than all other content. Heatmaps can give you an idea of how users are engaging with your content.
All in all, heatmaps can be very valuable for startups in the early stages, as they may help them gain traction.