2021 is shaping up to be a weird year, probably even more bizarre than 2020. That's because the impact of Covid-19 and the changes that are happening this year will take effect in 2021. The pandemic has broadly benefited the digital marketing industry, increasing engagement with it, and intensifying competition. 
There have been drawbacks, too, with a decline in company budgets and particular verticals, such as the travel sector. Still, content is king, and SEO rules, along with marketing automation. In this article, we explore some of the digital marketing trends you can expect in the coming year to help your brand stand out and succeed. 
Marketing automation: AI robots are a good thing!
Marketing automation is not going anywhere; in fact, it's more prevalent than ever. With new software coming out at a rapid pace and getting even more sophisticated, there's no reason not to use it in your marketing strategy. 
If you run a business online, there is a lot to manage; you need to stay relevant to new and existing customers. Website analytics is an excellent way to do this, however, marketing automation offers an efficient way to integrate and deliver what consumers have come to expect as well.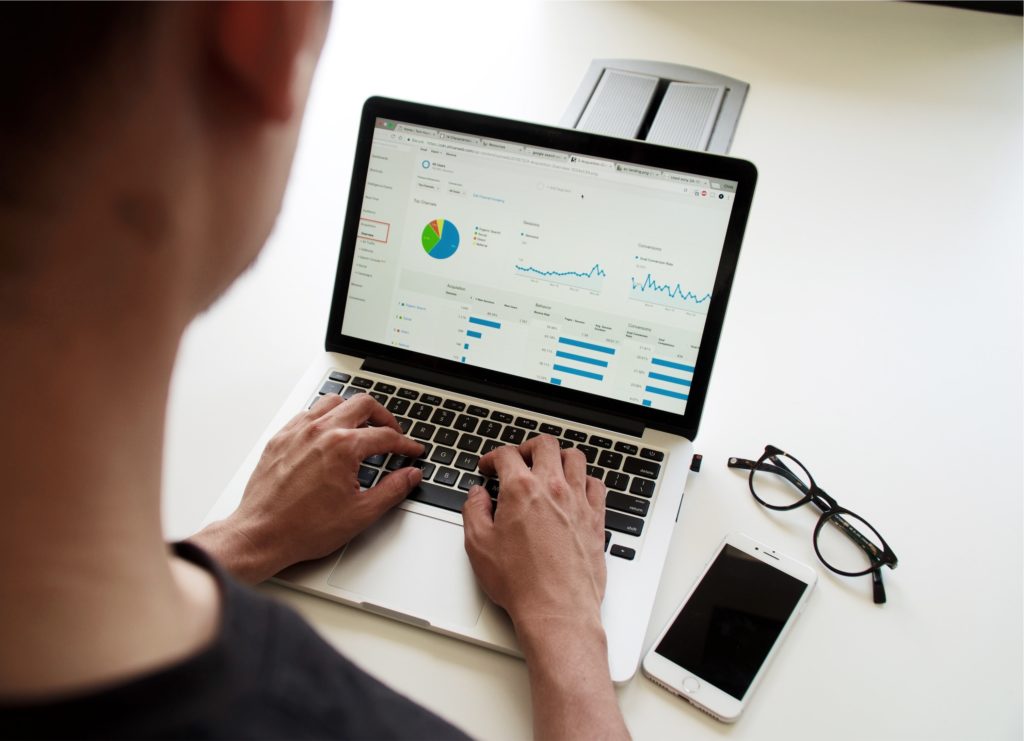 It comes in different shapes and sizes, and the software you choose will likely depend on the scale of your business and your business goals.
AI (Artificial Intelligence) sounds scary, at least it is if you're thinking of certain Hollywood Movies. When it comes to digital marketing,
Heatmap analytics, session replays, and AI is the perfect way to predict customer behavior, collect and analyze data, and deliver relevant information that you can use to grow your business.
AI analytics is the brain behind business growth, which will only grow bigger and more efficiently in the coming years. 
Video Marketing: 90 seconds is all you need 
Video marketing has been around for a while and for all the right reasons. People love watching videos that are easy, informative, and don't require the active effort of text-based mediums. The internet, and digital technologies, such as smartphones, have provided more access than ever before. Companies and consumers can take advantage of a diverse range of video types to get their message across to the people who matter most.   
The opportunities in video marketing are varied, at least as varied as written content. A Vlog, for instance, is an effective form of content marketing that grows a niche audience, an interview or Q&A is informative and non-salesy, and a Webinar is educational and persuasive. These are just some of the enticing benefits of using website videos for marketing. You can also use apps like marketing video maker, Inshot, and others to quickly edit and create stunning videos on your phone, and various tools like Instagram and Facebook tools to market your video content on different social media platforms.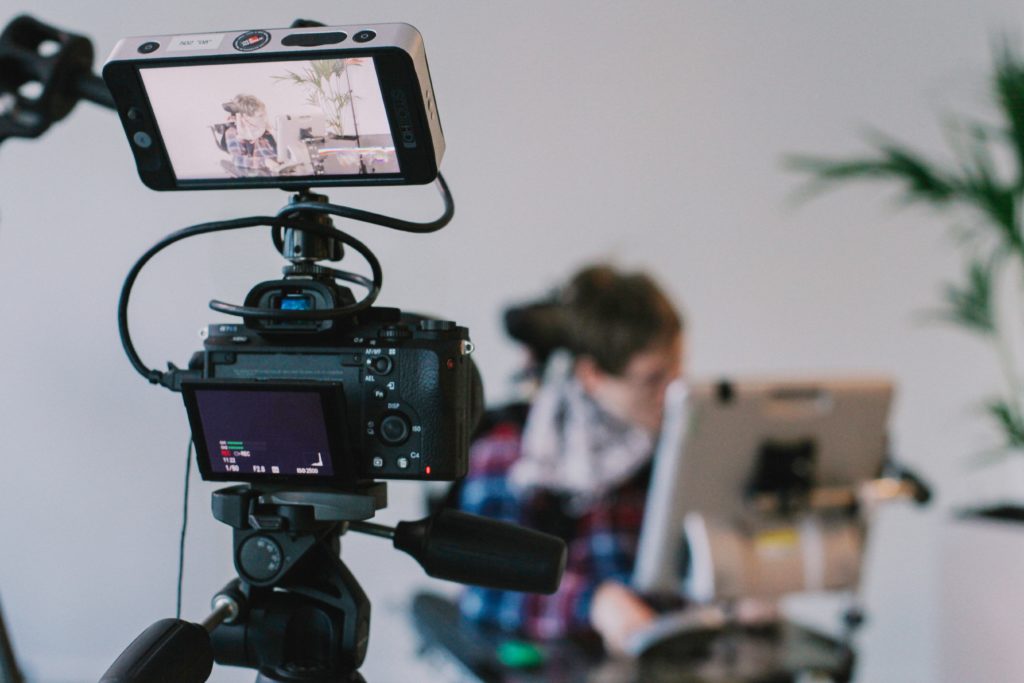 And the options are not limited, there is a long list of excellent video types for marketing purposes. The first thing you will want for your company is a brand video, which in theory, includes a pain point and a solution, similar to a blog.
Videos are easy to watch, can be shared across platforms, and have memorable characters and animations.
Product Review Videos are also trending, offering companies the chance to show their product in action, an excellent non-salesy way to engage consumers with new products.     
Information powers the internet, and the quantity of information continues to grow every year. Add to this the limitations people have in terms of time and attention, and it's easy to see why video content is on the rise. Blogs and written content have been practical tools for digital marketing in the previous decades. Now, though, video marketing is ready to take the baton and carry it forward.
It offers companies the chance to condense information into an easily digestible format. Just find the right video editing software and get started.  
Interactive content: quiz galore!
The great thing about interactive content is how it makes things more fun and gamified – and people are suckers for this kind of thing. In the same way that video content is an extension of written content, interactive content extends the audience's video format and images. It comes in a variety of ways, including quizzes, polls, and videos. Interactive content is another trend set to boom.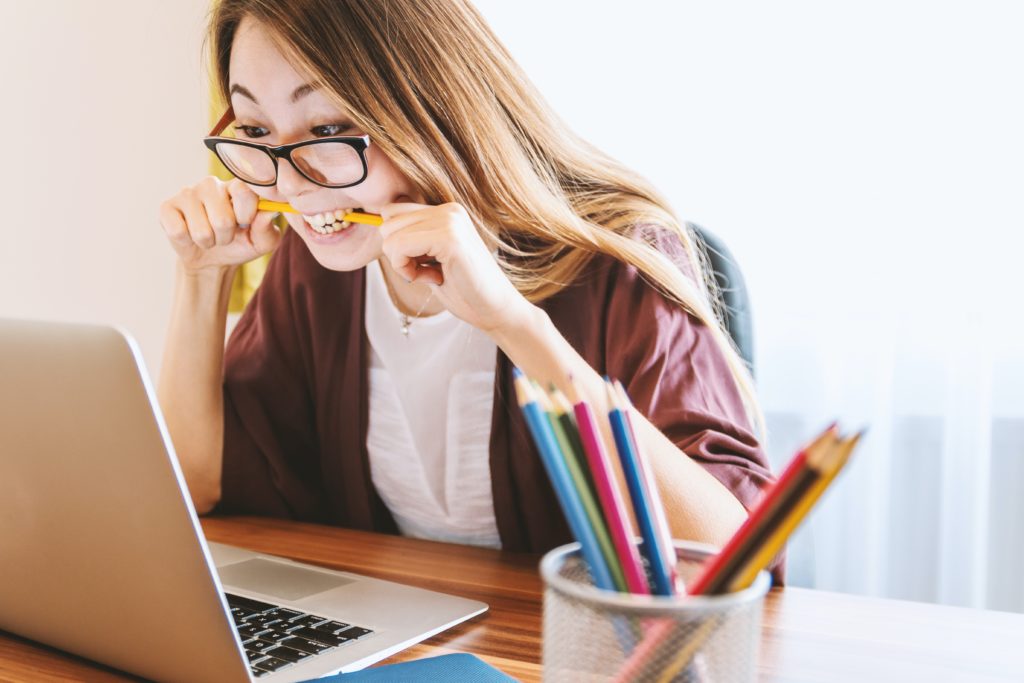 Interactive Infographics:

Infographics

alone are a compelling form of audience engagement. Infographics combine relevant, high-quality information in a way that is easy to comprehend and digest. If you include an interactive element, such as animation, interactive map, or pop-up, it improves audience engagement and increases the page's time.  

Interactive Video

: The power of video marketing is evident with both brands and consumers recognizing the benefits of watching rather than reading. Making video interactive is yet another compelling option. Relevant links and pop-ups during the video allow viewers to pause or click through to relevant content. Segmenting videos further serves consumers who are short on time.

Polls and Surveys:

These interactive formats have proven themselves successful across time in several mediums. Online they are just as successful, but it's essential to get the balance right. If the poll or survey is too long or doesn't offer consumers any reward, it will likely fail. Done right, however, it can provide a wealth of valuable data. You can use the available

survey and poll templates

to create one in minutes.

Calculators

: It might sound boring, but when you get instant numbers relating to a product or service, you're enquiring about it can quite easily tip the balance. Think about instant quotes or numerical data about the success of a product to someone like you. Calculators are proven to increase CTRs and conversions.   
Interactive content is another trend set to boom. And nowadays it is so easy to create it! You can use a quiz generator or similar online tool for making interactive content.
AR/VR: no, you don't need to wear a headset 
Those who already jumped on the virtual reality bandwagon were not misguided, even if the technology has taken decades to perfect. In the early days, the main issues were accessibility, as well as performance. Although it offered some exciting potential, no one wanted to wear a bulky headset for an average digital experience.
Nowadays, the headsets are more like eyeglasses – light and unobtrusive.  If you add to that the improvements in performance and you have a technology that isn't going anywhere. 
AR stands for Augmented Reality, and it refers to an experience that combines a perception of the real world with a digital landscape or animation.
An excellent example of this technology is Pokemon Go, which integrates a live video of the surrounding area with virtual characters. 
VR, or Virtual Reality, on the other hand, detaches the audience from any existing reality and places them within an entirely virtual experience. Traditionally, users wear a headset for the full immersive experience. However, VR interfaces do not always require this hardware; the latest smartphone technology can easily accommodate it.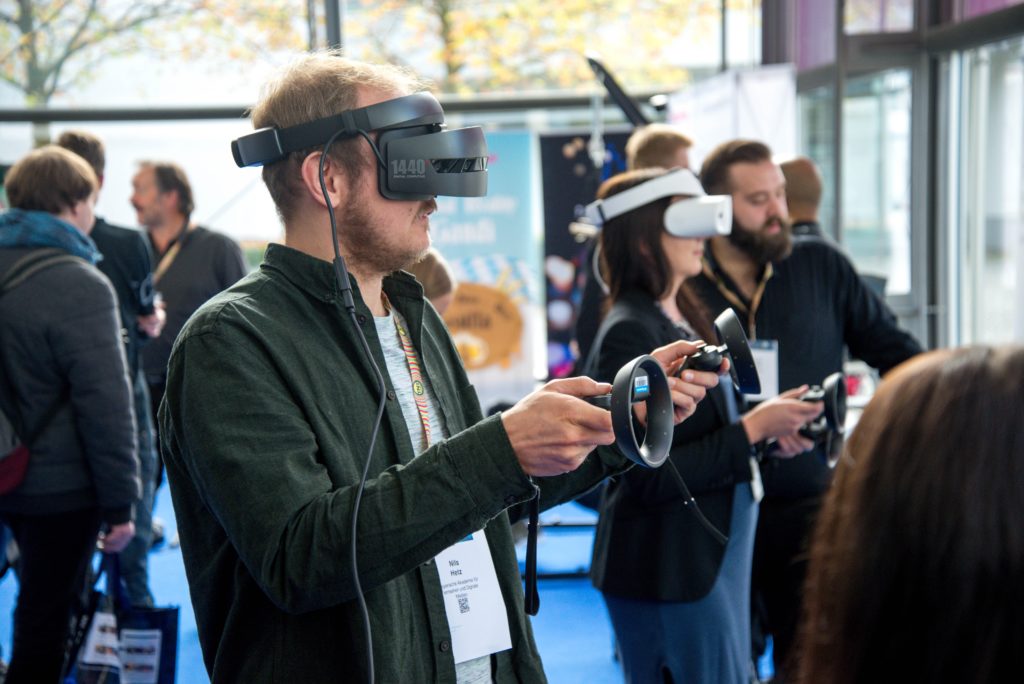 Marketers are increasingly using AR, especially with the retail sector, the travel sector, and real estate. Now in the travel industry, you will find many third-party travel apps which organized your tour very easily, even they always share a travel flyer, tours details, and other details on their social media accounts to grab people's attention.
The smartphone revolution changed retail significantly as shoppers began using online marketplaces to compare prices and deals. AR has taken this interaction a step further, allowing customers to try on their virtual clothes before buying. Similarly, users can find AR experiences when searching for a vacation or viewing a property. 
VR is also a technology set to boom in the coming years, particularly for marketing purposes. It's well-known that consumers prefer experiences more than products, and that is what VR can deliver. Users can virtually go to the factory and participate in making a brand's products, using simple, lightweight eyeglasses that interact with your smartphone.
VR is also capable of delivering an advertising experience rather than a boring banner ad. VR has been around for a while in various forms, but it is ready to take digital marketing by storm.      
AI is empowering chatbots.
Chatbots are great, especially when they sound like you're talking to an actual human being. That's where AI comes in. Chatbot technology has improved considerably, making interacting with them even more natural and enjoyable for customers. 
Chatbots benefit customers and companies in a variety of ways. Customers love them because they get instant access to the information they need, and companies benefit through reduced costs and increased customer satisfaction. Take 24-hour availability, for instance.
In the past, a service such as this would require paid 24-hour staff, but with AI chatbots, customers can enjoy the same service without the cost.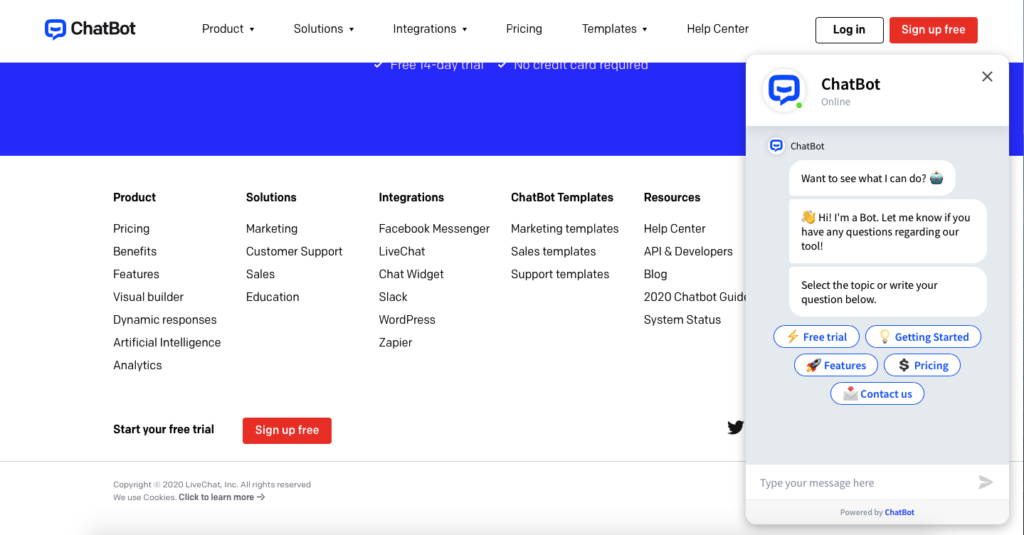 There is a range of chatbot software on the market that you can install on your website. The type of chatbot software you decide on will depend on your business requirements and customer engagement level. Different chat software offers various chatbot services. 
Drift

is an entry-level software and leading brand in customer-driven marketing and sales. It offers a full suite of tools and playbooks that seamlessly guide customers through the buying cycle. As the name suggests, it makes the buying experience as easy and friendly as possible.  

Freshchat

is designed for companies of all sizes and optimized for web, mobile, social, and messengers. It's AI Chatbots help transform customer experiences, making them both modern and mature. It is used by 150,000 businesses worldwide. 

Landbot

is an easy, no-code solution to companies wishing to get on-board the chatbot starship. It is very user-friendly and available across a range of platforms. It has an excellent interactive interface and seamlessly improves workflow and customer interactions. 
The chatbot is also a useful and non-salesy marketing tool on your website. When customers visit the website, the chatbot greets them, offering them an avenue of communication. Occasionally, they can pop up with timely tips and offers which users can easily shut down if unwanted. The AI aspect of chatbots allows technology to understand customer needs and offer them appropriate and relevant services.  
Voice Search: Umm, Alexa?
With 67 million devices in people's homes as of 2020, it's no surprise that the usage of voice assistants is rising. In the early days, the jury was out on voice recognition technologies; they sounded too robotic and suffered inaccuracy. But the tech has undoubtedly improved in recent years, and companies are beginning to see the benefits of optimizing their websites and products to accommodate voice recognition.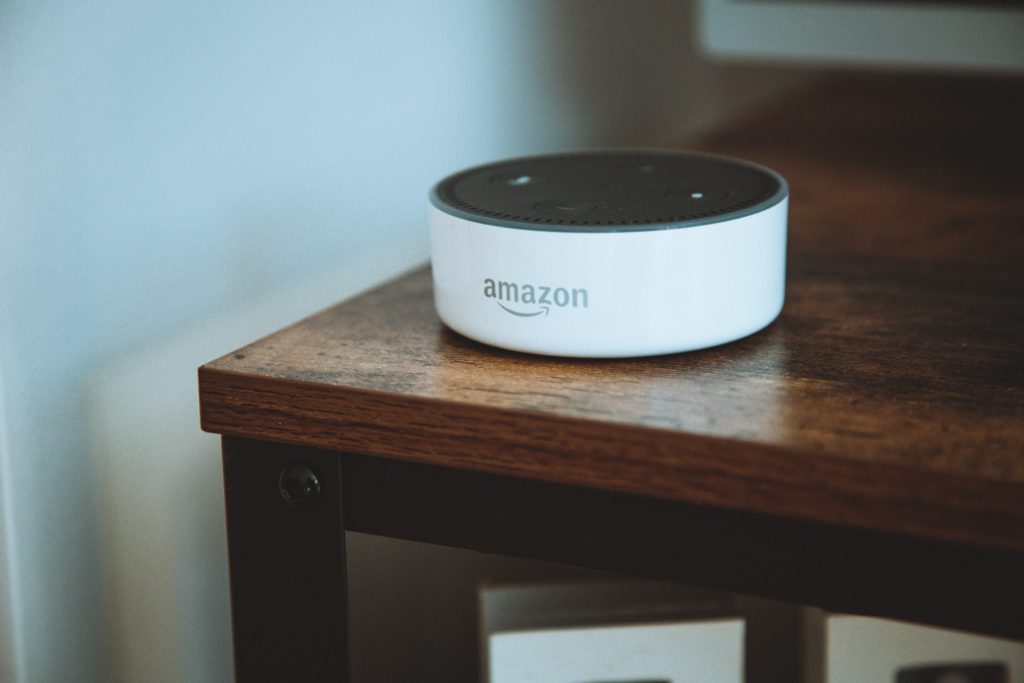 Two industries that have benefited from the technology include software as a service (SaaS) and eCommerce. SaaS is a cloud-based software that caters to a global audience. Quality voice recognition can support and translate languages from around the world.
Within the software itself, the voice-recognition enhances the user experience by identifying and synchronizing with the user's voice.
When operating a SaaS software, it makes a difference if communication is casual and user-friendly. 
Similarly, the eCommerce industry has significantly benefited from voice recognition. Customers worldwide can easily input their details and shipping data by merely talking to their devices. Improvements in online shopping's practical side have increased the platforms' effectiveness and, therefore, the revenue.   
Conclusion
2021 sits on the horizon, but the sight of it is unfamiliar and hard to predict. The high level of involvement in digital industries in 2020 is likely to affect next year, so digital marketers need to keep a close eye on the current trends.
A brand that is at the forefront of a movement, such as AR/VR or Chatbot interfaces, is likely to catch the first wave of growth. Innovative brands will continue to benefit as industry leaders with reputations for quality customer care. Digital marketers need to keep their eye on the ball in this changing landscape if they want to maintain their relevance and stay modern in the coming year. 
Author BIO: Darya Jandossova Troncoso is a photographer, artist, and writer working on her first novel and managing a digital marketing blog – MarketSplash. In her spare time, she enjoys spending time with her family, cooking, creating art, and learning everything there is to know about digital marketing.