With Capturly's tagging feature you can mark specific recordings. This way you can categorize and filter replays with ease.
To apply a tag to a session recording all you have to do is simply follow these steps:
STEP 1 Log into your Capturly account
STEP 2 Go to "Recordings"
STEP 3 Play a recording and mark it by clicking on the "Add new tag button"

STEP 4 Define a name and a value to your tag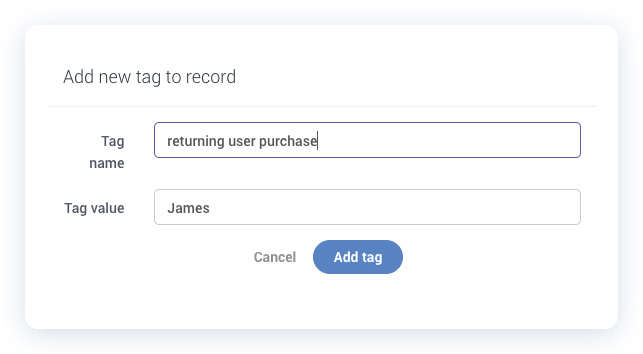 Once added, the "tag value" will appear next to the Add new tag button on the session replay panel. Once the panel is closed the custom tag will be visible on the list also.