Note: This is a Premium feature and only available in paid plans.
By default, Capturly will hide the contents of the input fields in order to avoid privacy issues. This is called "Advanced Masking". However, in some cases, you may want to turn this setting off for example to record search bars or filters.
Note: Even if the masking feature is turned off, Capturly won't record credit card and password related fields.
To turn the default masking feature off all you have to do is simply follow these steps:
STEP 1 Log into your Capturly account
STEP 2 Go to "Settings" and choose your desired website under "Website settings"
STEP 3 Scroll down until you see the "Default masking" option and uncheck the small box
STEP 4  Click on "Save button"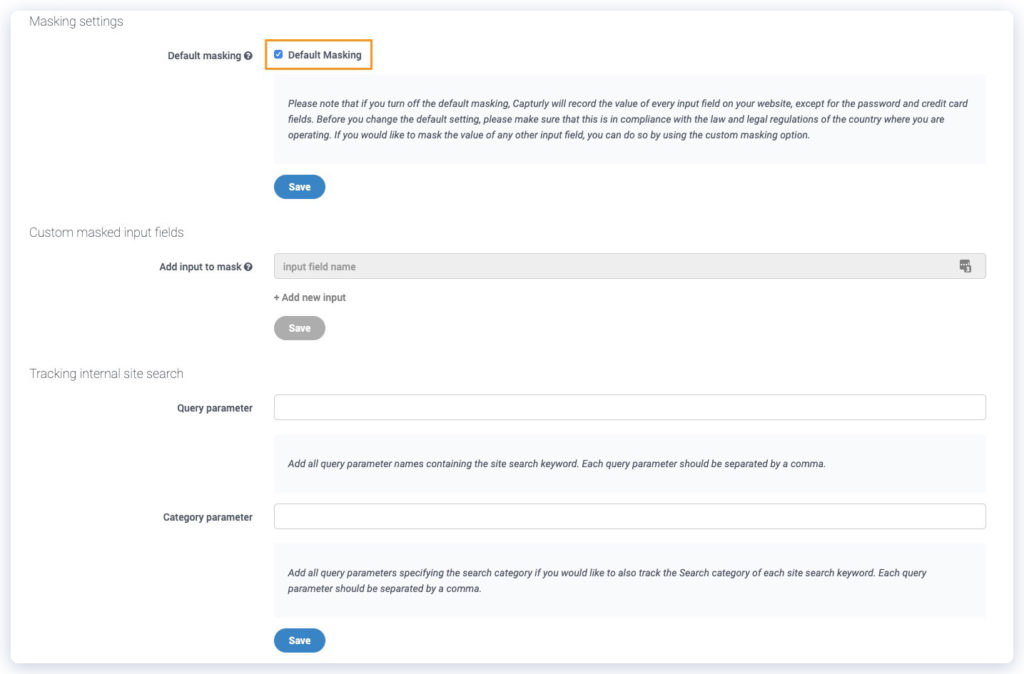 After disabling the global default masking setting you are still able to specify and customize further input fields which should be masked, such as the input fields of names or addresses. You can define more fields by clicking the "+ Add new input" button. To mask a field all you have to do is enter a name for it and click on the "Save" button below.