It feels extremely happy when a website ranks well in the Google search results. Every website admin's dream is to see their website at the top. But do you know what report can help you identify opportunities to improve your keywords and ads? You can achieve the desired result if you can optimize your keywords and improve the ads shown on your website. Still not so clear? In this post, I will shed some light on how you can discover opportunities that will ultimately amplify your keywords and ads to a great extent. So, let's dig in!
A website is a big deal, especially if you are just starting out. You need to manage a lot of things so that not only does it perform well on search results, but it can also be useful to your clients. Factors like keywords, ads, and reports are integral when you aim to outrank your competitors. But what do you understand by reports in the first place? Reports make it easier to optimize keywords and promotions to get maximum benefits.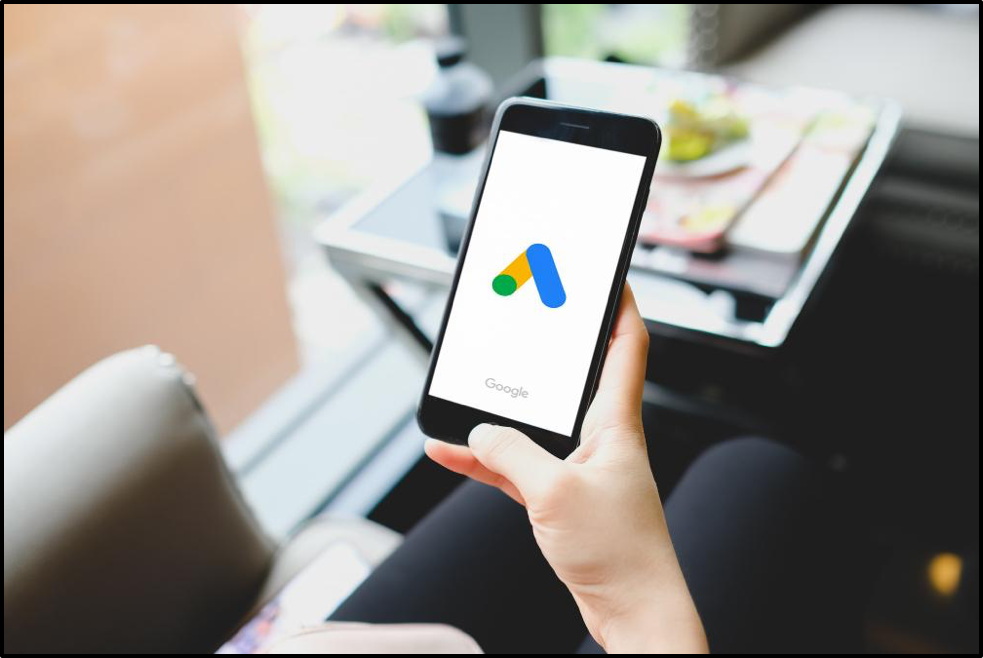 Let's now check out what reports can actually help you discover the advertisement and keywords benign appeared and clicked quite often. Yes! There are reports that can be used to figure out how to improve your search results and skyrocket your website quality score.
Search Terms Reports
The search terms report can help you find possibilities to better your keywords and ads using the data. It includes a list of search terms that people had typed into the search bar right before clicking on your ad . The keywords list you are having may differ from the search term report. You will have a list of search terms fetched from the search terms reports. Thus, you can quickly identify which terms are actually gravitating to the users.
You can leverage the Search Terms Report to analyze how your ads are performing when they come in contact with real searches. Once you know which search terms are driving better results, you can add them to your core keyword list. Know what Google's take on the search terms reports here.
Paid and Organic Reports
This report on Adwords generally remains untapped. However, this report has many benefits that will eventually help you improve keywords and ads. Keywords that are gaining good impressions and clicks on Google searches are listed in this report. From the search marketing frame of reference, the key component is to monitor customer interaction with your ads. The analysis is performed exactly when organic and search ads are used separately and when the two are combined together.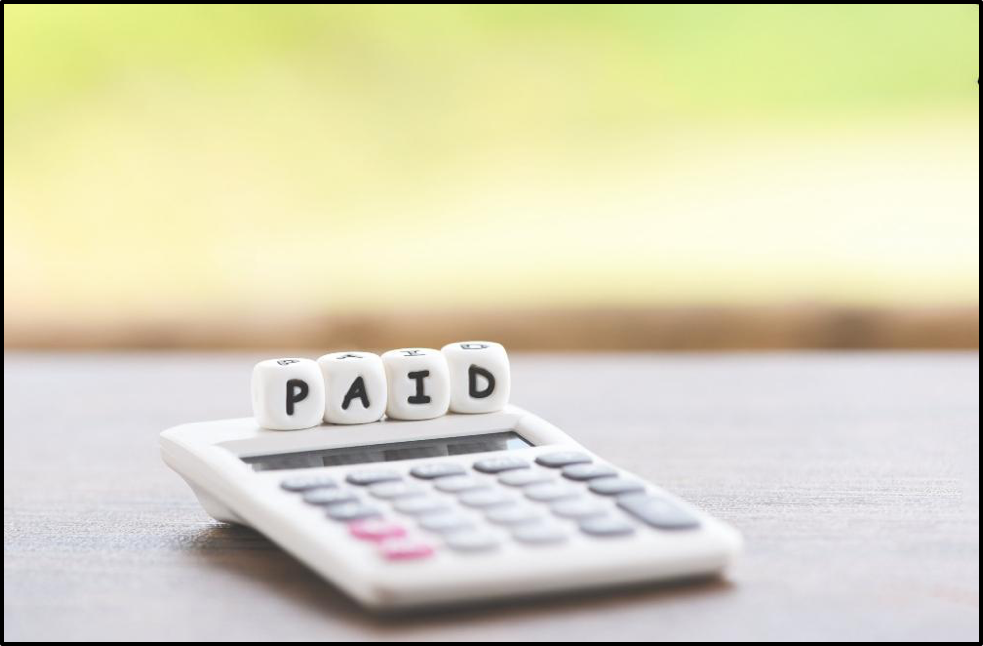 This way, you can get more keywords from paid and organic reports that are performing notably high on paid as well as organic mediums. Apart from this, you can also check other long-tail keywords and other relevant terms that you can infuse into your keyword list.
Auction Insights Report
The Auction Insights Report notify Google Adwords Advertisers about their competitive ecosystem. It consists of impression share, average share, overlap share, and outranking share. This report has pretty useful information that will help you differentiate all the competitors who are outperforming you for search and rank share.
The data available with the report can be further divided into various other categories so that you can easily compare all the metrics.
Search Query Report
The Search Query Report is extremely useful information provided by Google. It will show you how your ads have performed when triggered by user searches directly in the Google search network. You will get the information about which keyword or ad group has been triggered by exactly which keyword and key phrases.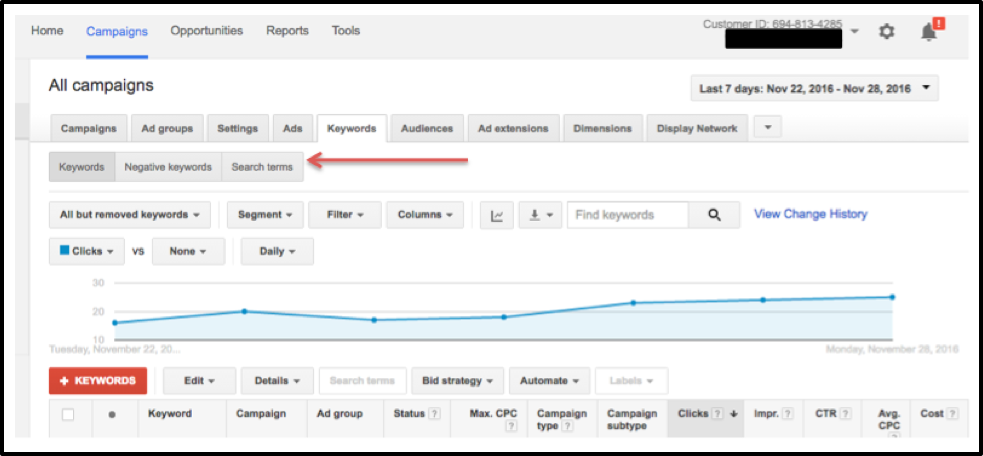 Source: Search Engine Journal
With the help of this information provided in the search query report, you can refine your keyword list and make your ads easily discoverable. The search query report result can further be used to identify irrelevant searches and maintain negative keywords. This way, both purposes of getting useful as well as impertinent keywords can be solved in one go.
Adwords Impressions Share Report
The Adwords Impression Share Report is a collection of received impressions that are further divided by the potential impressions received. You get the impression of which keywords and impressions your users have used and what sort of activities they have performed while interacting with your website. When you know how many clicks and number of impressions there are, you will be able to create a better-performing list of keywords to get hitched by users.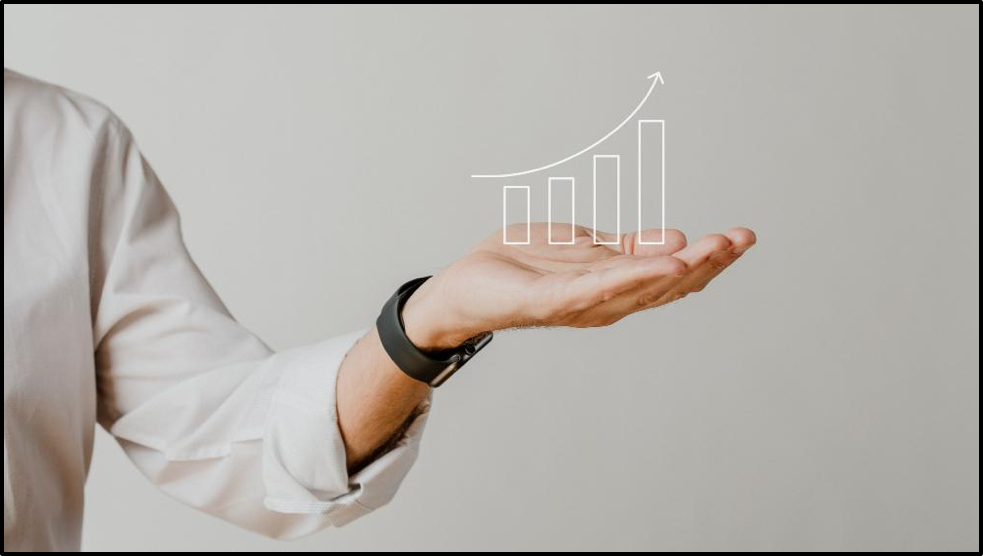 With this type of information, you can improve the target keywords so that you can get more leads and better revenue generation. Using the exact keywords for your website and ads can help you get more traffic without much effort.
Happy Reporting!
In Conclusion
So, these are some of the widely used reports that can help you detect the most workable keywords for your campaigns and ads. With these keywords at your disposal, you will be able to optimize the entire keyword list you have. Furthermore, creating campaigns and using keywords for your upcoming projects gets quite simpler. Google always tries to provide solutions to all your problems and make everything as simple as possible.
You can make use of any of the reposts mentioned above and see how they work for your business. However, the search term report is the widely accepted form of a report that can be used to enhance your keywords and ads campaign. But that does not mean you can not use the rest of the other reports. They are equally valuable and effective in nature. The keyword list you own may differ from the one you obtain from these reports. If you still have questions, please feel free to leave me a message in the comments box below. I would love to hear from you.