Did you know Why e-commerce security is so important for most startups in the e-commerce world? Do a little in bolstering their e-commerce security even with the increase in the number of cyber-attacks and data breaches in recent times.
This article will tell you how security can increase e-commerce conversions while we will also give you a few tips you can use to improve e-commerce security.
Now, unlike traditional brick and mortar stores, e-commerce does require a lot of trust from consumers if you are to make a sale. Think of it this way, a potential customer, perhaps even in another country, doesn't even know about you right? In other words, he or she will make a purchase online then have faith that you will ship the product.
At the same time, he or she expects that their personal data will be protected from any data breach. In fact, research shows that consumers are now even more aware of the cyber risks of doing online business. Back in 2016, Gemalto a world leader in digital security did a survey on the data breaches and customer loyalty report which revealed three key findings:
Only 30% of the consumers surveyed believed that businesses do take their personal data seriously
58% revealed that they fear to be victims of an online data breach
66% of those surveyed revealed that they wouldn't do business with organizations that expose sensitive information
There is one lesson that any e-commerce business can pick from these stats: the facts that it is pretty hard to 'buy trust' as digital users have grown skeptical of web transactions. This is where improving your e-commerce security becomes essential in gaining the desired trust hence improving the chances of getting sales.
Perhaps to show why security is so vital, let's take a peek at another research on the impact of adding security related trust seals.  In essence, A/B testing was involved in the process on three websites (Blue Fountain Media, Virtual Sheet Music, and Clean Energy Experts) in a bid to find out the effect of security seals, or rather trust seals in general.
Interestingly all these websites experienced a significant increase in conversion rates when trust seals like VeriSign were placed on the websites. Blue Fountain Media saw an increase in conversion by 42% when they installed VeriSign was installed and displayed on the site while Virtual Music Sheet saw a drop of conversion rates by 31% when its trust seal was removed from the site.
This is just the tip of the iceberg but it goes a long way to show why e-commerce security is necessary for not just protecting your business but in also influencing the perception consumers have about you which will, in turn, improve your chances of getting new customers to buy from you!
Tip to Improve E-commerce Security
Now that you know how E-commerce security is important for increasing conversions, the next thing pops into mind is that how do you improve e-commerce security?  Let's highlight some simple ways to set the ball rolling:
Use Secure E-commerce Platform: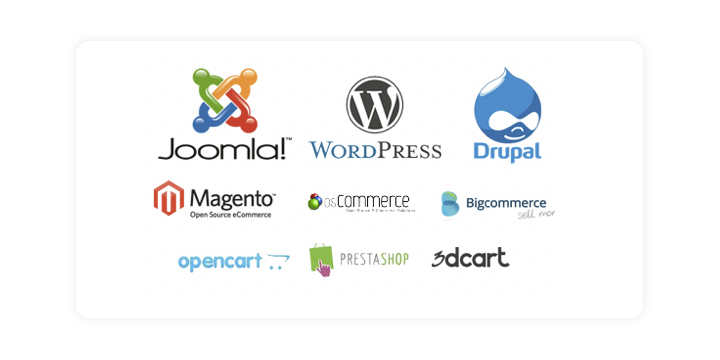 It is always smart to start with the basics and the best place to start would be to build your e-commerce site on top of a secure CMS platform. What I mean by that is considering trusted CMS platforms that are known to deliver top security features to e-commerce sites.
There are a number of open source and Commercial CMS platforms available such as Magento, WooCommerce, Prestashop among others which are used to build an e-commerce site. You should also host your e-commerce site on the server that ensures higher security and offer you resources to prevent attacks targeted at your server! Further, doing web application security testing can also help in identifying potential security flaws in your website and help you protect it against hackers.
Install SSL Certificate:
You can implement Secure Sockets Layer (SSL) certificate on your web server in order to secure online transactions of your e-commerce business. The SSL certificate will be issued after authentication of domain name & it will secure data during a transition between users' browser and your server through a process called encryption. Thus, protecting the e-commerce website from a risk of data breach. Positive SSL Wildcard Certificate is one of the most popular to secure multiple sub-domains of your e-commerce website & establish 256-bit SSL encryption. Wildcard certificate also enables a green padlock icon (https:// in the site URL, in the browser address bar), so the customer is ensured that the website is safe to make online transactions.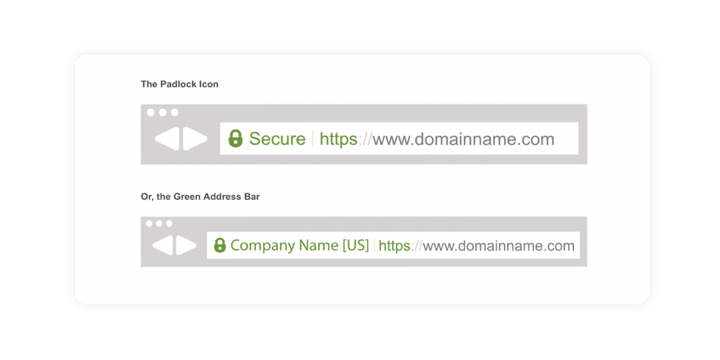 If you need to authenticate & display your organization name along with the country code in the web browser, then Extended Validation SSL certificate would be an ideal option, which you can obtain at from authorized re-sellers like Cheap SSL Shop.
Use Two Factor Authentication:
Using an email-password combination is no longer a sufficient way of authenticating users to systems owing to the escalating number of phishing attacks targeted at harvesting user accounts around the web.
Let's just say that attackers can gain control over user accounts by simply stealing related emails from other sites then creating techniques to guess passwords to your site given based on the harvested emails. The best way to prevent such a scenario would be to add an extra security layer in your authentication process where a user is required to verify something else apart from just having an email and password combination.
This can come in the shape of a code verification generated in real time and sent via phone to the user, a feat that is common in many sensitive systems these days.
Use a Virtual Private Network (VPN) Connections:
For sensitive financial transactions, you can implement what is known as a virtual private network instead of using public networks which can be intercepted quite easily by third-party attackers. The beauty is that there are lots of VPN services to pick from depending on your needs and your budget.
Refrain From Storing Sensitive Data:
Data is the heart of key business decisions meaning that you are better off capturing important data for your e-commerce business for the sake of data analytics. That said, you shouldn't go as far as storing sensitive data on your customer especially credit card numbers, expiration dates and CVV2 [card verification value] codes among other data that you don't need. It might be tempting to have a lot in your database but the risks that come with a breach outweigh the positives of storing such sensitive information.
Conclusion:
In a nutshell, the power of implementing proper e-commerce security should never be underestimated. After all, e-commerce customers now understand the essence of security in e-commerce, meaning that if done properly, securing your e-commerce business can help steer your conversions and sales in a positive trajectory. What's cool is that it doesn't take a lot to secure your e-commerce business as you can start small and then scale it up as you grow.